Stop by Freeland Elementary tonight from 4:30-7:00, say hi to our HS student volunteers and our Nutrition Services team, as they hand out FREE meals. ANYONE 18 and under can pick up 7 days of breakfast and lunch. Children do not need to be present at pick up.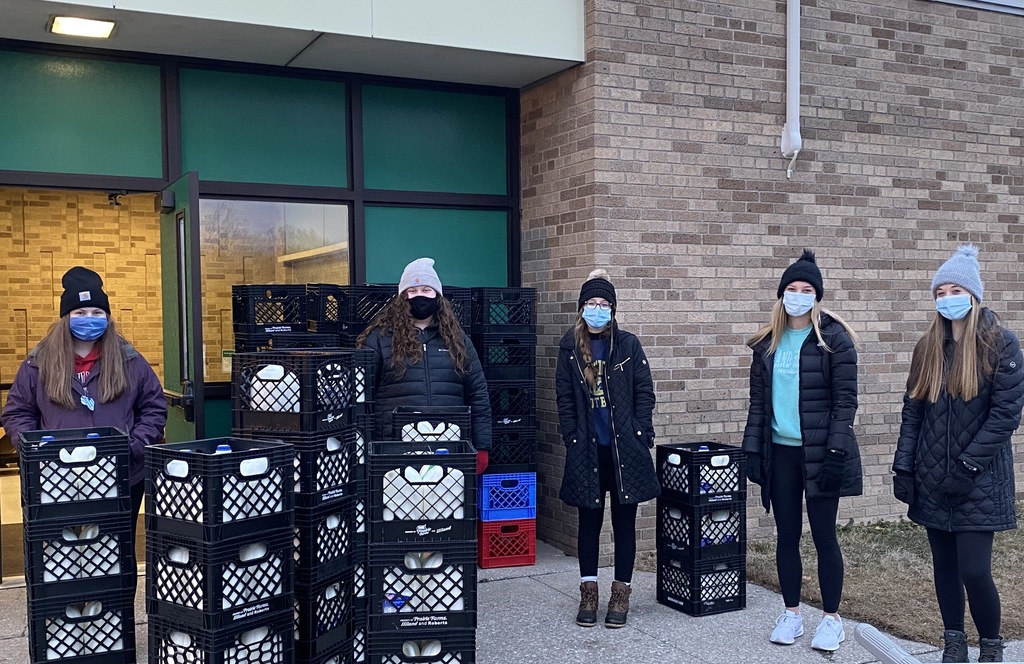 Like Jersey Mike's? Interested in supporting the Athletic Weight Room at FHS? We have a plan for your lunch or dinner on Thursday, February 4th. See the attached certificate, enjoy the meal, and Go Falcons!

Yesterday the Michigan High School Athletic Association (MHSAA) Representative Council reaffirmed its commitment to play winter sports when current restrictions are lifted by the Michigan Department of Heath and Human Services (MDHHS). The Freeland Community School District supports the efforts being made to allow school sports to begin and looks forward to our Cheer, Wrestling, Basketball, and Hockey teams fully engaging in their activities.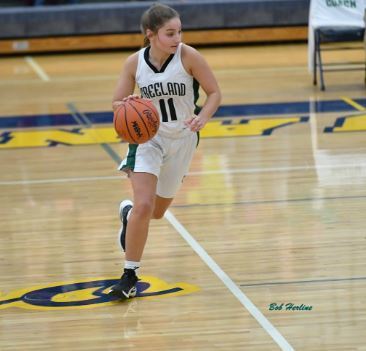 Head down to Freeland Elementary for free meals on this beautiful sunny day! Our HS student volunteers and Nutrition Services Team would love to load your vehicle with free breakfast and lunch for ANY child 18 and under. See you from 4:30-7:00!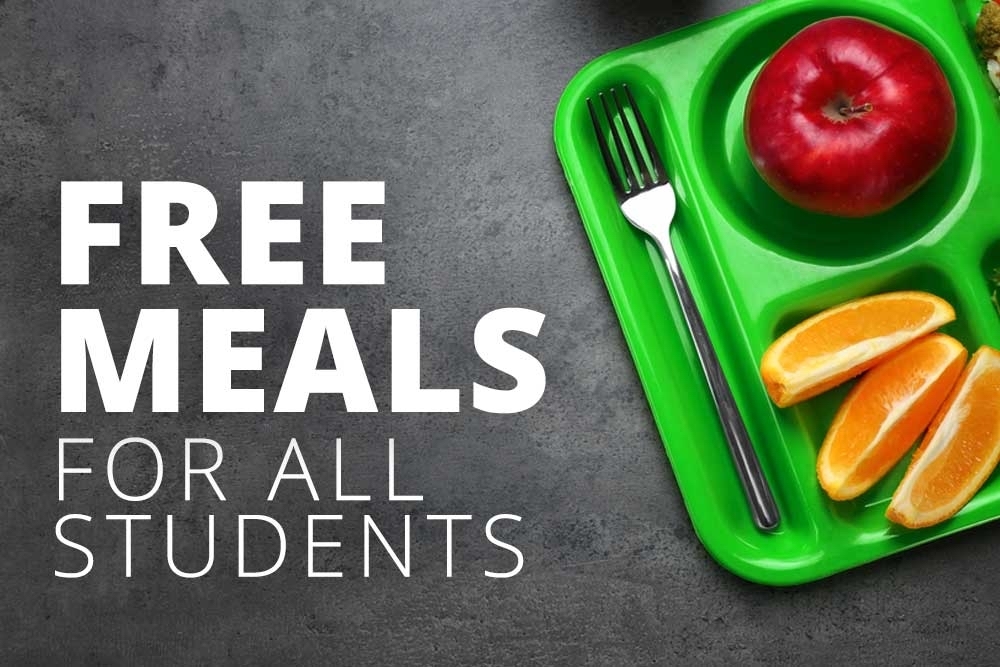 Congratulations to 2020 Freeland graduate Kadyn Blanchard on the impressive start to her collegiate basketball career. The Ferris State University freshman was chosen as the GLIAC North Division Player of the Week, recognizing her for the two (2) games over the weekend where she averaged 32 points, 7.5 rebounds, 6 assists, 2 steals, shot 51.3% from the floor, and went 20-of-20 from the free throw line.

This evening, stop by Freeland Elementary for seven (7) days of FREE meals to anyone 18 and under. Our Nutrition Services staff and HS student volunteers will load your car curbside, 4:30-7:00. These meals are for ANYONE 18 and under.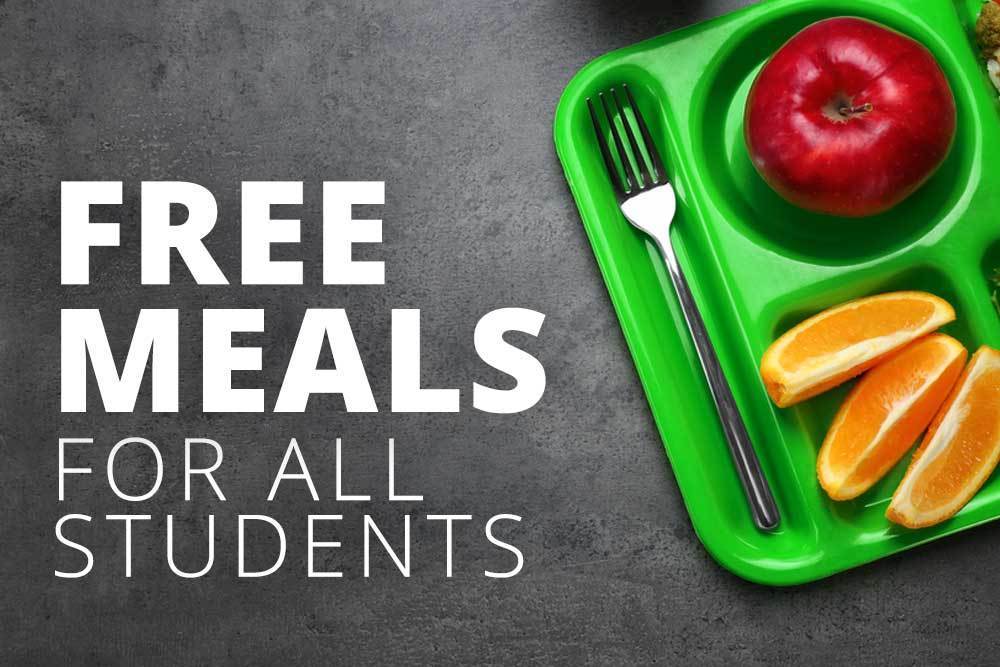 Proud of Freeland Football!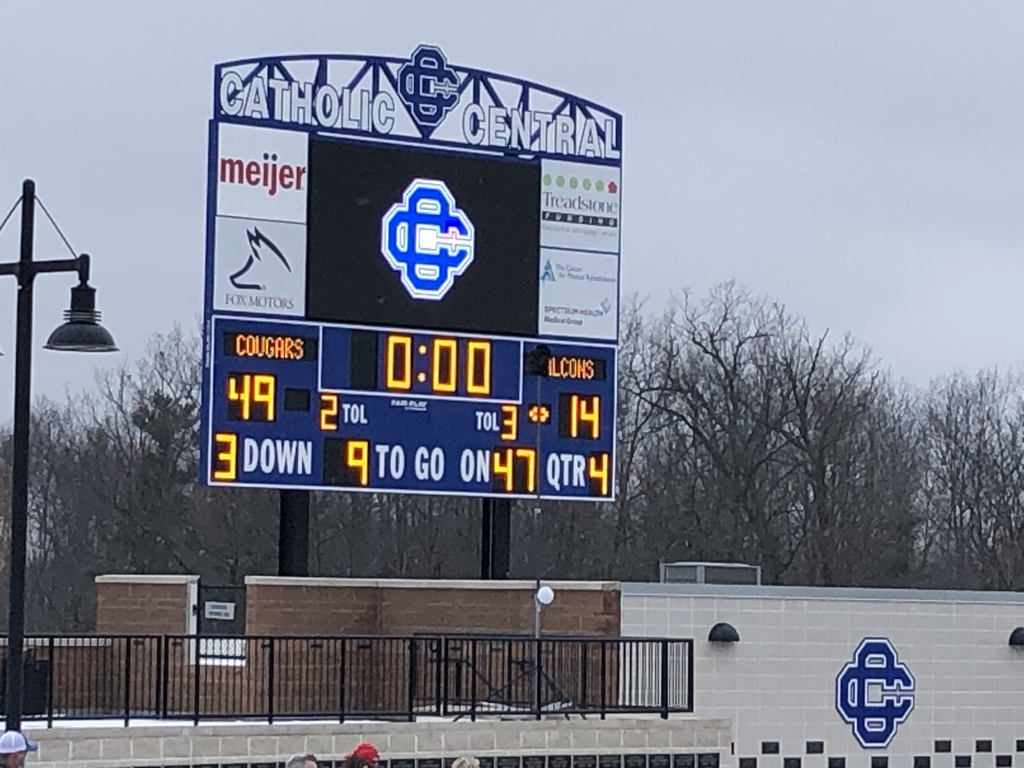 Falcons down 35-14 @ half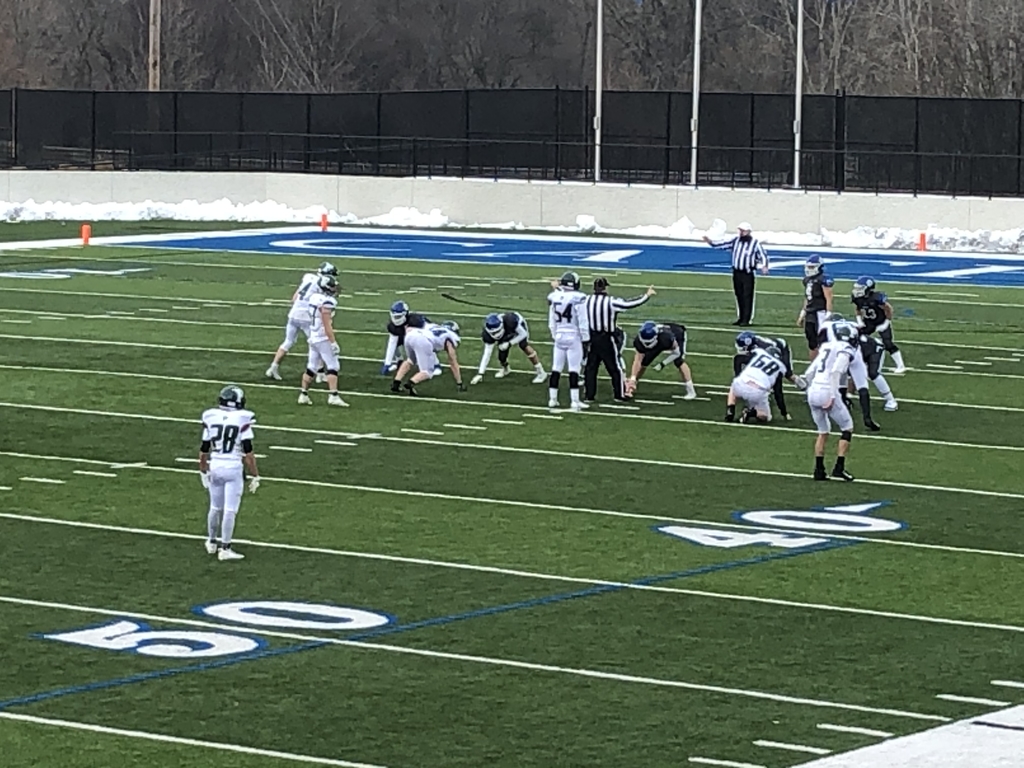 State Semi-Final football ready to kickoff. Go Falcons!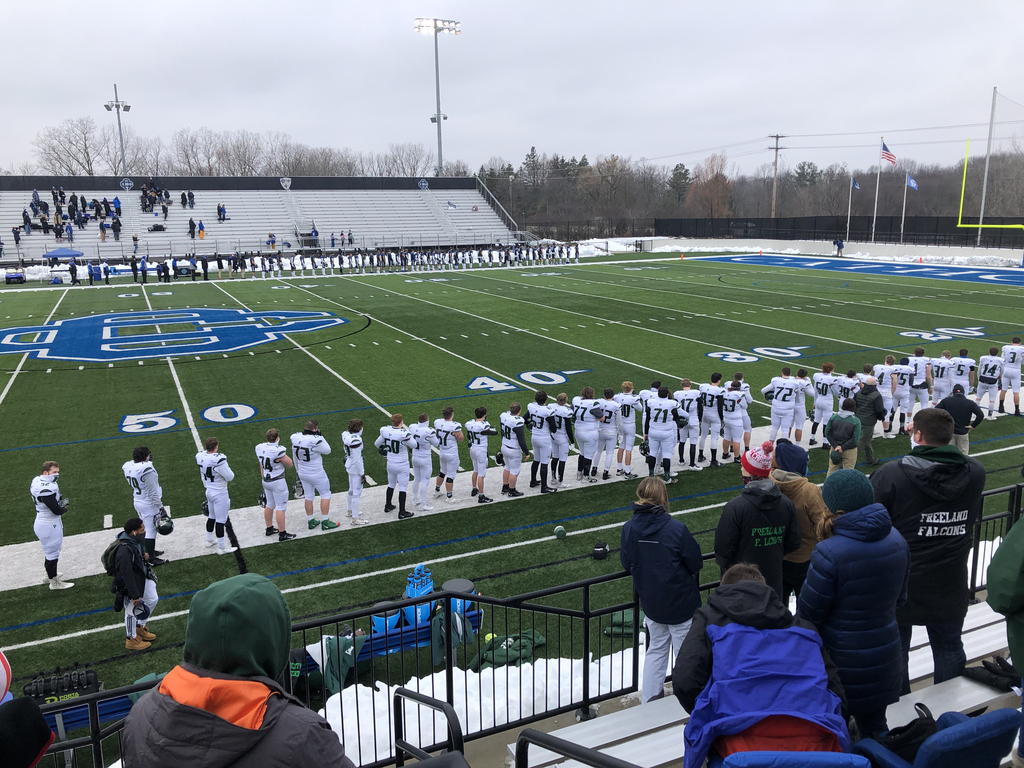 The bus schedules have been updated!! Please see the link below to check new times regardless if your child has been riding all year or is just coming back. Also as a reminder, your children MUST wear a mask on the bus and in school. They are expected to come to the bus stop wearing their masks. Please help to make sure they have their masks on before leaving the house. Thanks so much! Have a great long weekend!! See you Tuesday!!
https://drive.google.com/file/d/11-BgomMLChRU7Y7vjV-GGUvejI1DPvTl/view?usp=sharing

Monday, January 18th, we will be distributing FREE meals to ANYONE 18 and under. Curbside pick up will be from 4:30-7:00 at Freeland Elementary. Please allow our Nutrition Services team and HS student volunteers to serve you!

Freeland Schools will not be in session on Monday, January 18, 2021.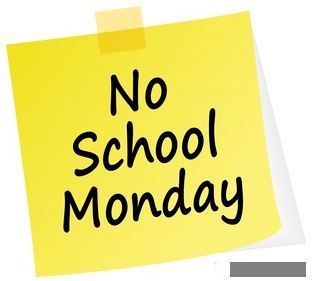 The Freeland Community School District is looking for Substitute Custodians.

Freeland is looking for a Varsity Baseball Coach and an 8th Grade Basketball Coach (we are still hoping to have a MS basketball season). Intersted? Contact AD Jeff Bell (989.695.5986 or
bellj@freelandschools.net
) with any questions.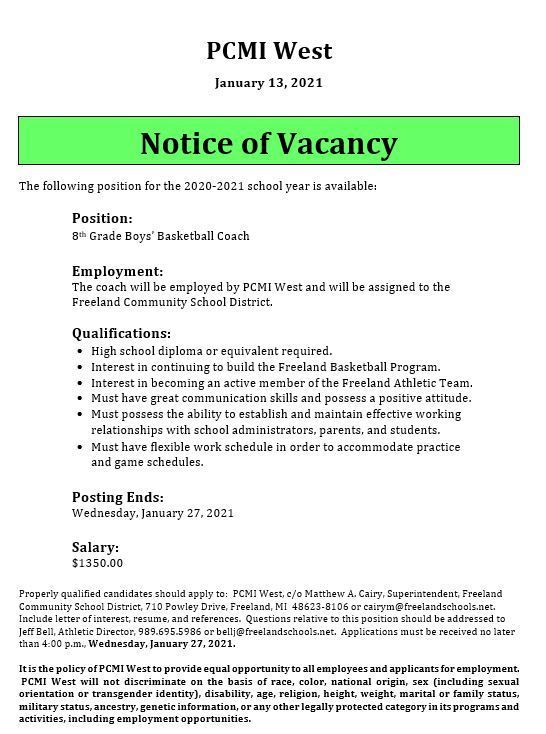 Division 5 Semi-Final Football: Grand Rapids Catholic Central hosts Freeland on Saturday, Jan. 16th @ 1:00 (pregame @ 12:30). Can't attend? Join Michigan Sports Radio for live coverage
https://michigansportsradio.com
OR find the game on MHSAAtv.

FREE meal pick up will be tonight from 4:30-7:00 at Freeland Elementary. We are so thankful that we were able to add a walk-in cooler over the summer. This enables us to serve so many more! Breakfast and lunch are FREE to anyone 18 and under. Please stop by curbside and say hello to our Nutrition Services team and our High School student volunteers as we serve you.