The 1st - 4th grade members of the Freeland Ukulele Club gave a great performance last night.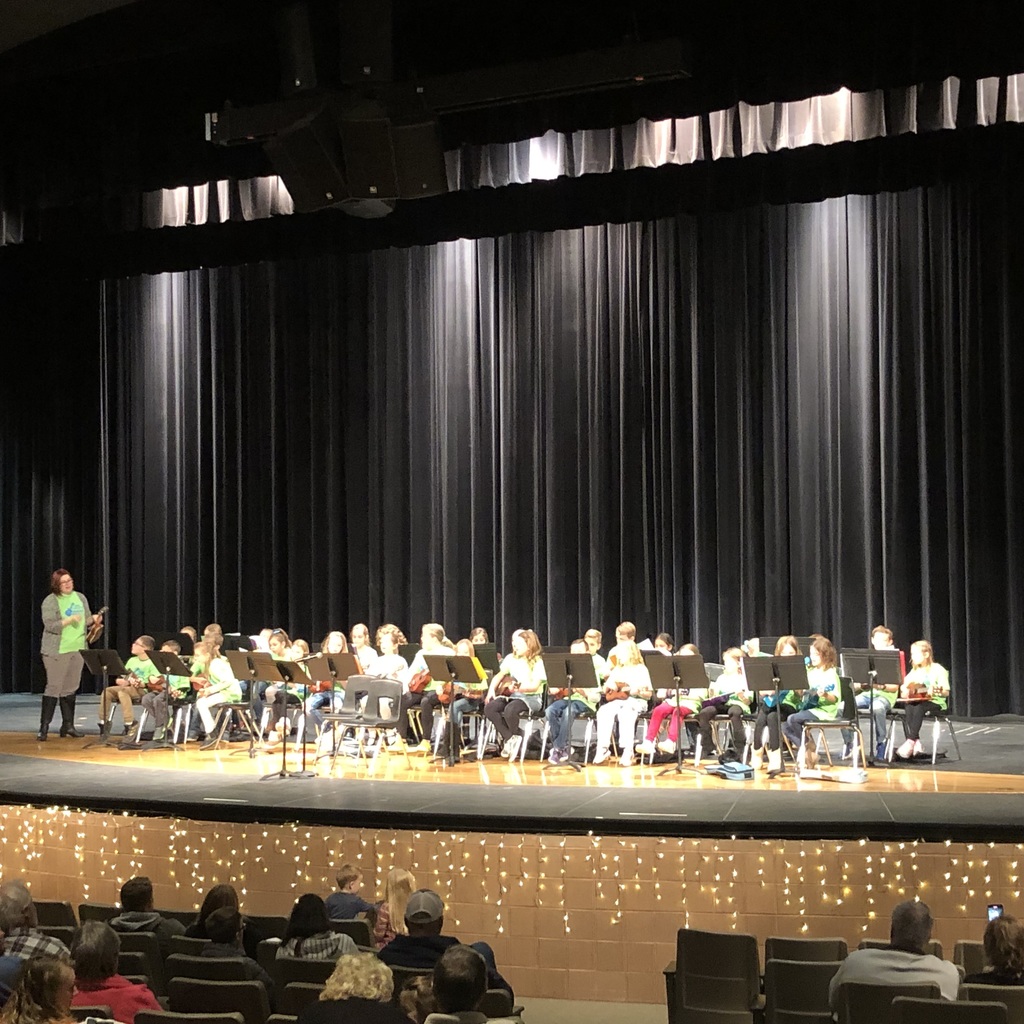 Freeland Boys Varsity Basketball opens the season with a 48-39 win over Bay City Western.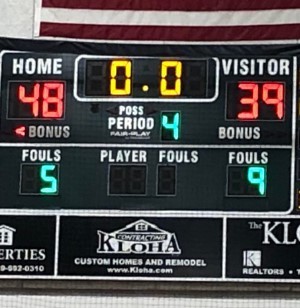 Congratulations to the FMS medalists at the at the Solo and Ensemble Festival 1st Division: Mathew Arney, Matthew Aulds, Caroline Betsch, Isabella Dixon, Brooklyn Gillis (x2), Gus Heffron, Sophia Koepf, Julia Kretz, Lauren Messing, & Leo Ott. 2nd Division Solos: Jack Farkas & Peter Oliver-Lockwood. 2nd Division Ensembles: Sophia Genovese & Caroline Betsch, Reed Dahley & Zach Freier, Hudson Kenney & Nick Santos-Claramunt, Connie Cutshall & Cassie Elder, Cooper Essex, Jackson Jaworski & Leo Ott. Great job representing Freeland!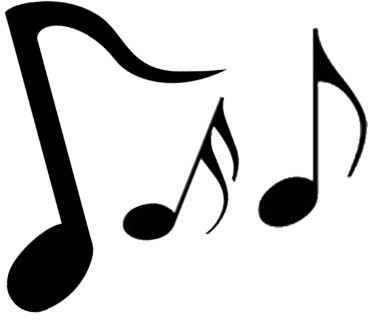 Freeland Chamber of Commerce Benefit Breakfast is Thursday, Dec. 15th. All proceeds benefit local families in need. We hope see you there. Unwrapped presents to donate are being collected and are greatly appreciated.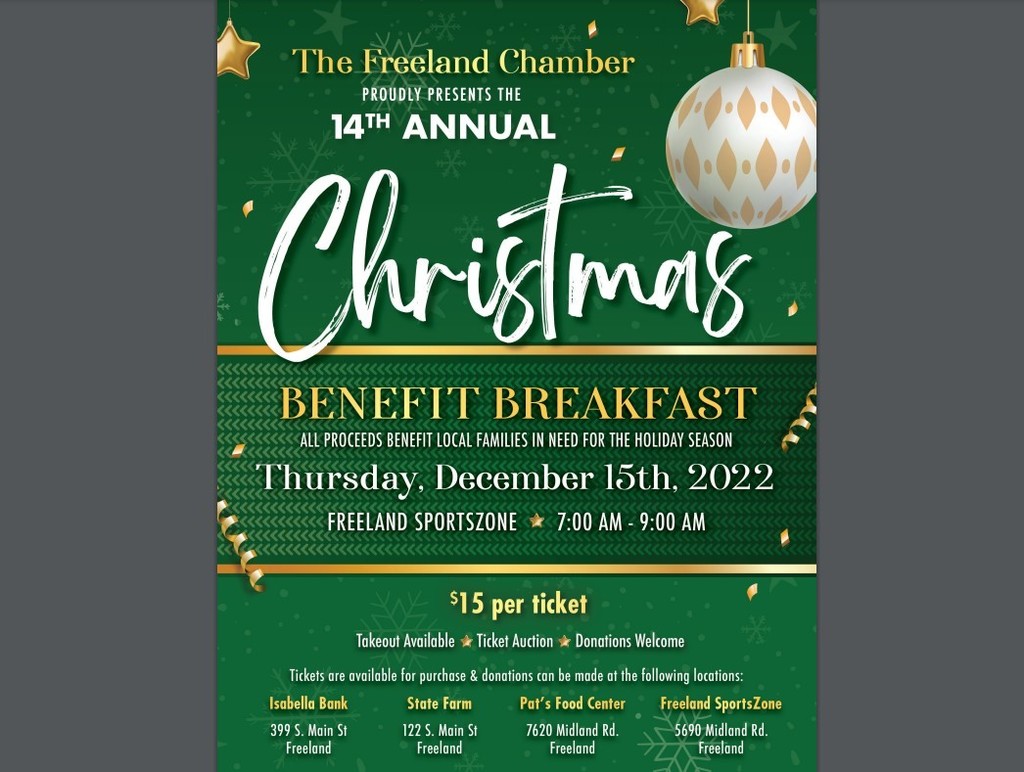 Yesterday, the Saginaw County Youth Ambassadors, including Freeland Senior Jon Leiter (as well as FHS students Mimi Gowenlock, Wyatt Henning, & Ava Avaram), were invited to hear President Biden speak in Bay City.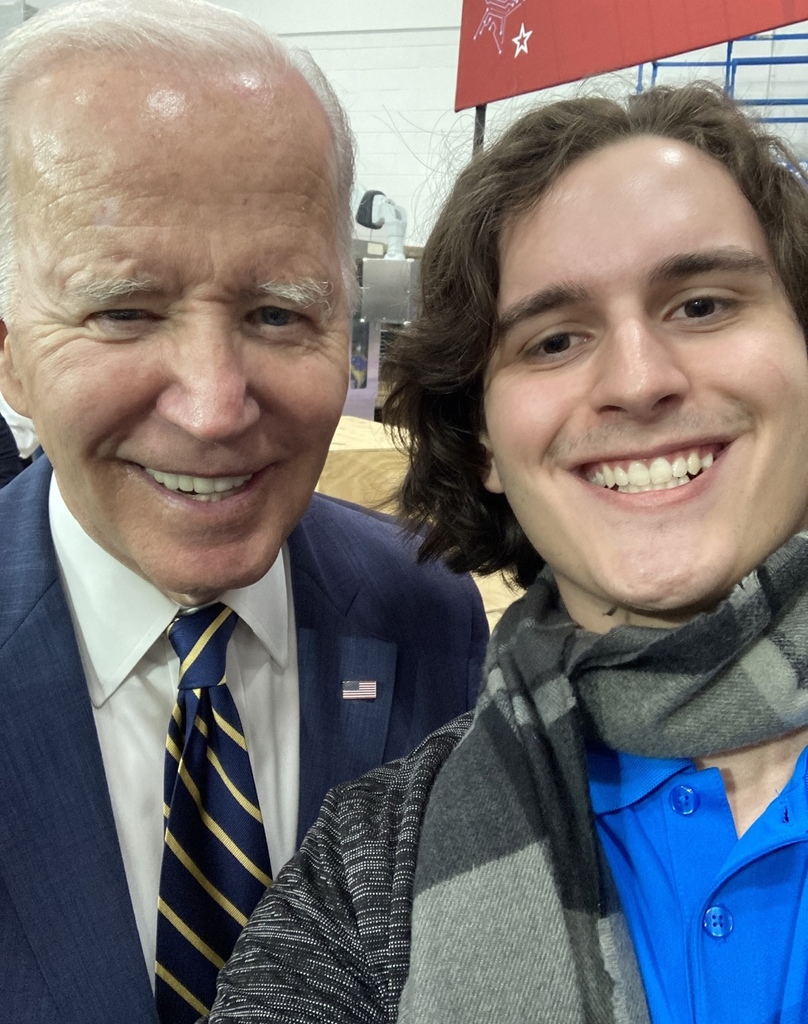 Freeland Schools are looking for paraprofessionals at the K-6 level. Please share with those who might be interested.

Freeland Schools are not in session Wednesday, Nov. 23 - Friday, Nov. 25. We wish you a Happy Thanksgiving.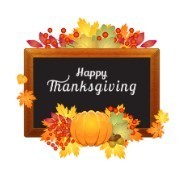 Congratulations to FHS Senior Evelynn Rybicki on signing her letter of intent to play softball at SVSU.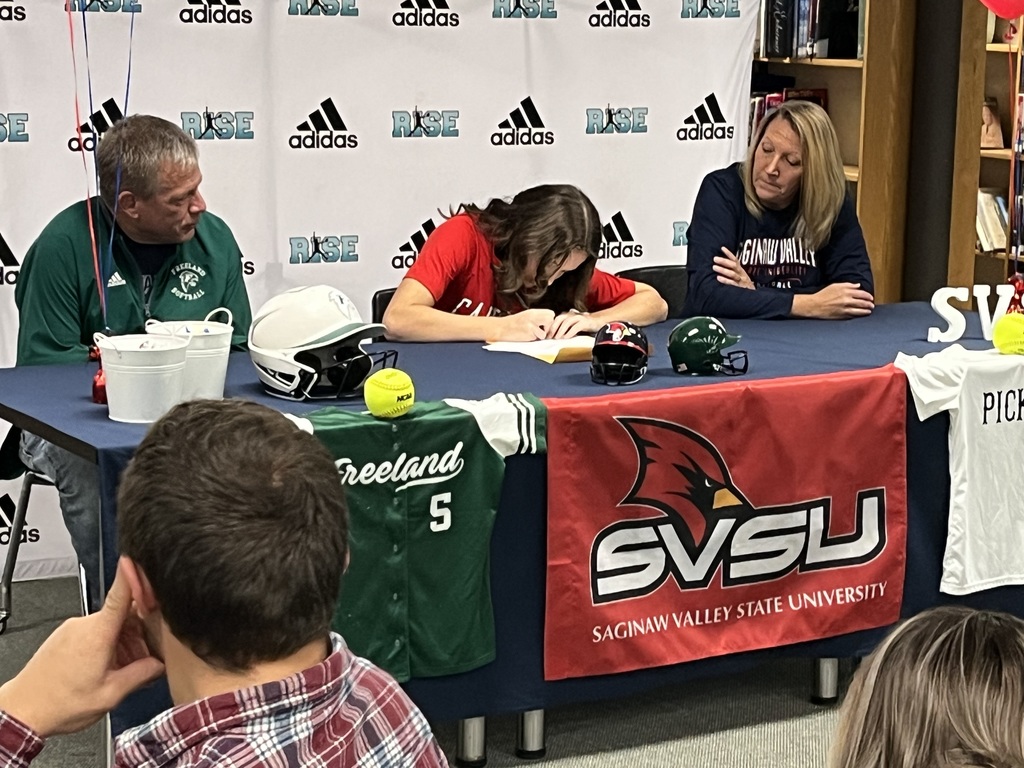 The Freeland Chamber of Commerce is proud to present their 14th Annual Christmas Breakfast.

FMS Kindness Week was held at FMS during the week of Nov. 14. The FMS Leadership Committee presented a message of gratitude and respect to all of the 7th & 8th grade classes. Other activities included Cans for Kindness (help support the FMS food drive), Veterans 'Thank You' Board (students recognized relatives that serve in the Armed Forces), Positive Message Day, Pay-It-Forward (students presented a lesson and read to our young Falcons at FES) and Popcorn/Green & White spirit Day. Kindness Week was held to recognize the many ways we can impact other people and that it is more than just a week, it is something to strive for all year.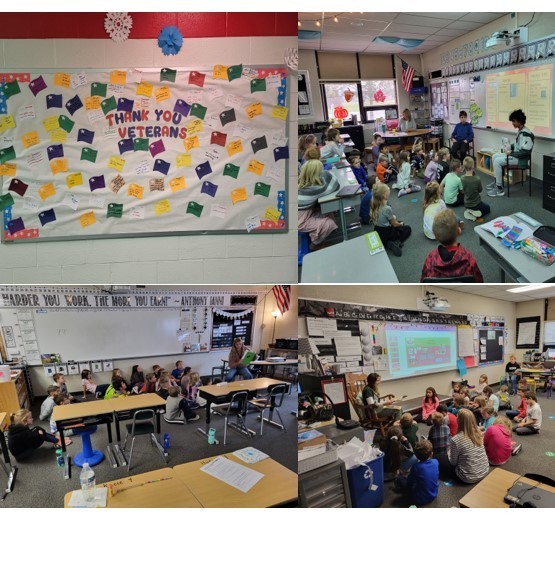 Freeland Schools is looking for a Secretary for our Transportation Department. Please forward to anyone you think may be interested in helping get our students to and from school.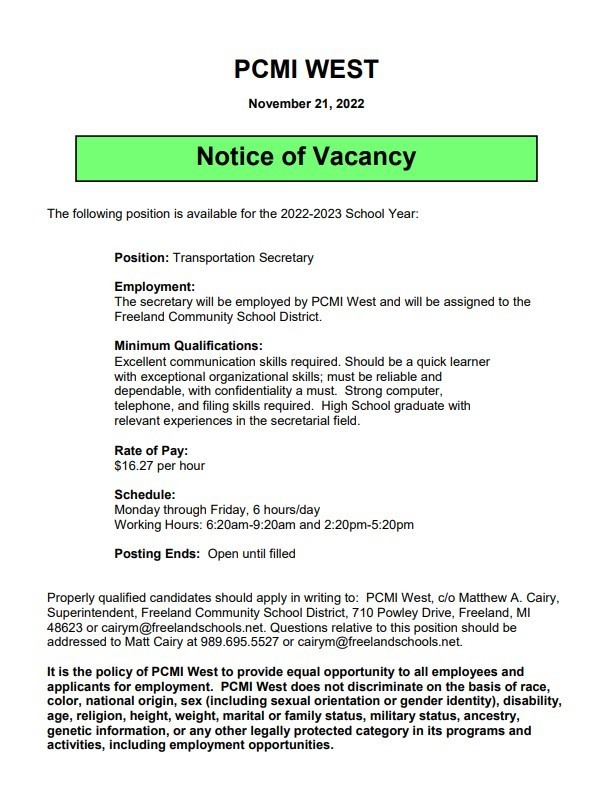 The Freeland Community School District wishes to extend a huge note of appreciation to our partner, Burt Watson Auto Group, for the donation of a new scoreboard at Falcon Stadium. We are blessed to live a in community with such generous donors. Thank you Burt Watson!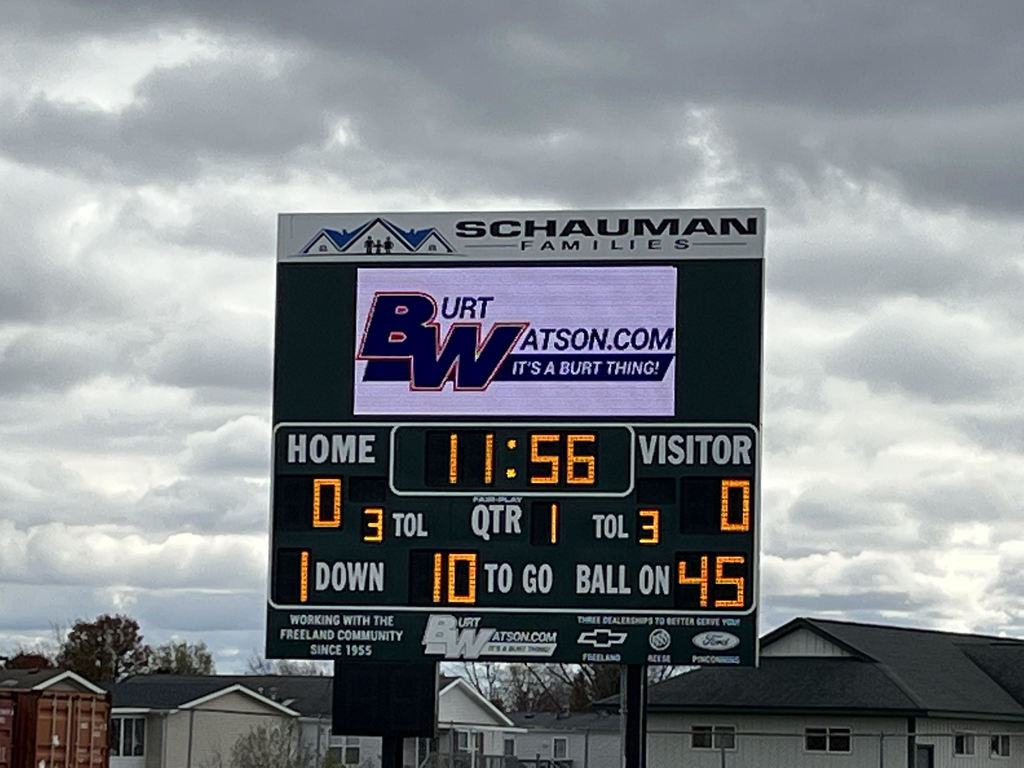 Freeland Robotics had a great weekend @ the FIRST FTC Qualifier. Team 5386 went undefeated, and with their sister team 21672, won the event. Both teams represented with gracious professionalism by assisting other teams when needed. Team 5386 won the Control Award and Team 21672 was runner-up for the Design & Innovate Awards. Go Fabricators!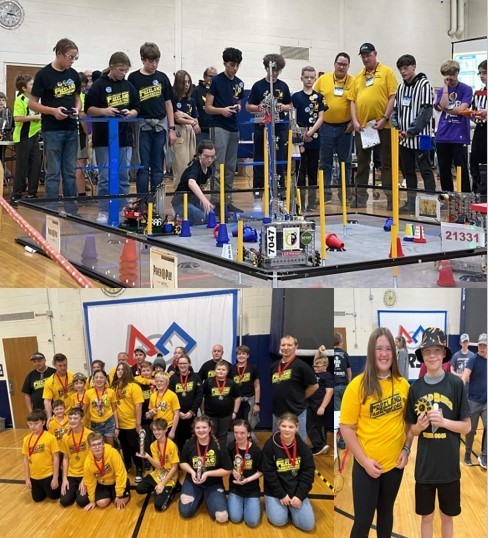 Freeland Senior Zoey Markey has signed to play softball at Lawrence Tech University. A four year, four sport athlete in softball, golf, bowling, and basketball at FHS, Zoey plans on studying Computer Science/Cybersecurity at LTU.

Congratulations to following FHS Student-Athletes receiving the Tri-Valley Conference Sportsmanship Award for Fall Sports: Cross Country: Jacob Alexander & Ainsley Miller Football: Andrew Purdy Golf: Zoey Markey Soccer: Lucas Colpaert Volleyball: Elizabeth Shea Go Falcons!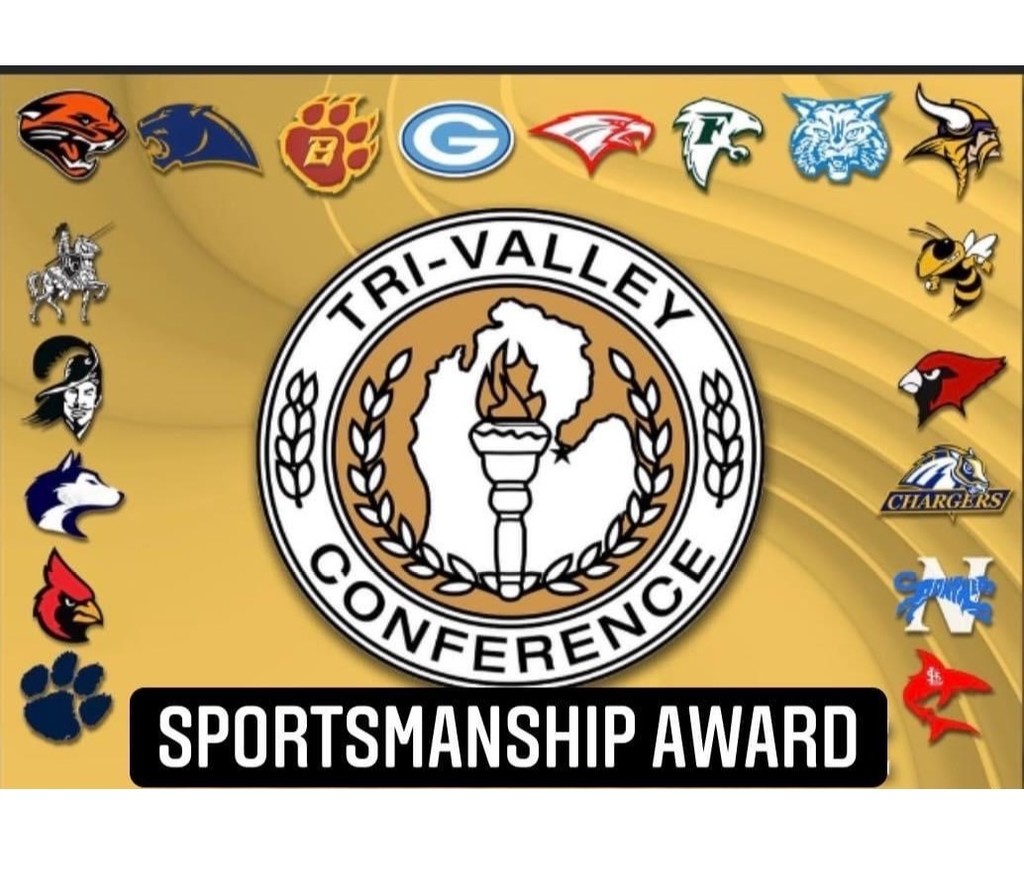 Trades, Apprenticeships, Military, & More @ FHS Cafeteria on Mon., Nov. 21, 6:00-7:30 pm. Meet representatives from area trades, the military, local college trade programs, and companies with post-secondary opportunities. Happening concurrently with Parent/Teacher conferences.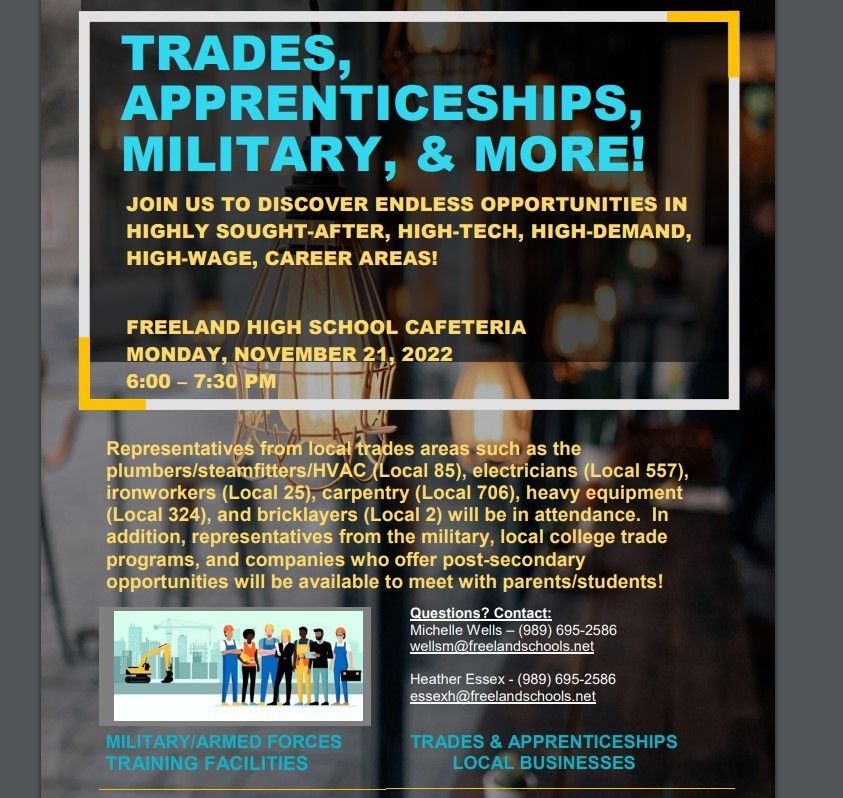 Freeland Schools recognizes Veterans Day and honors all those who have who have served. Our veterans are appreciated and remembered.

Congratulations to FHS Seniors Eric Dahley and Cadence Swartz for being recognized by the Optimist Club of Saginaw at their Youth Appreciation Luncheon.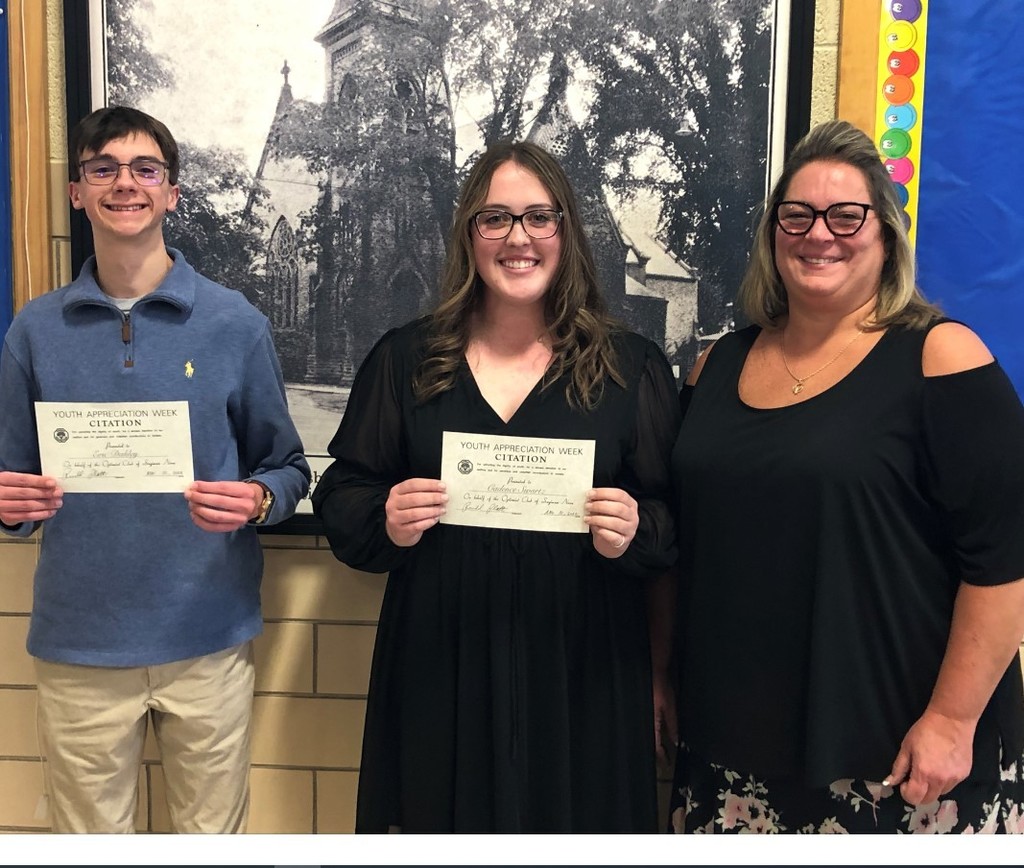 Congratulations to 2022 Freeland graduate Bryson Huckeby (pictured with his varsity coaches) on receiving one of the two Dr. Slade Saginaw County Athlete of the Year Awards for 2022 at the Saginaw County Sports Hall of Fame Banquet.