Great weekend for Freeland Robotics. 5166 won the Engineering Inspiration Award, was 1st Alliance Captain (going 10-2), & qualified to compete at the State Championship. Also, Freeland's Charlie Snider was honored as Volunteer of the Year for his dedication and efforts.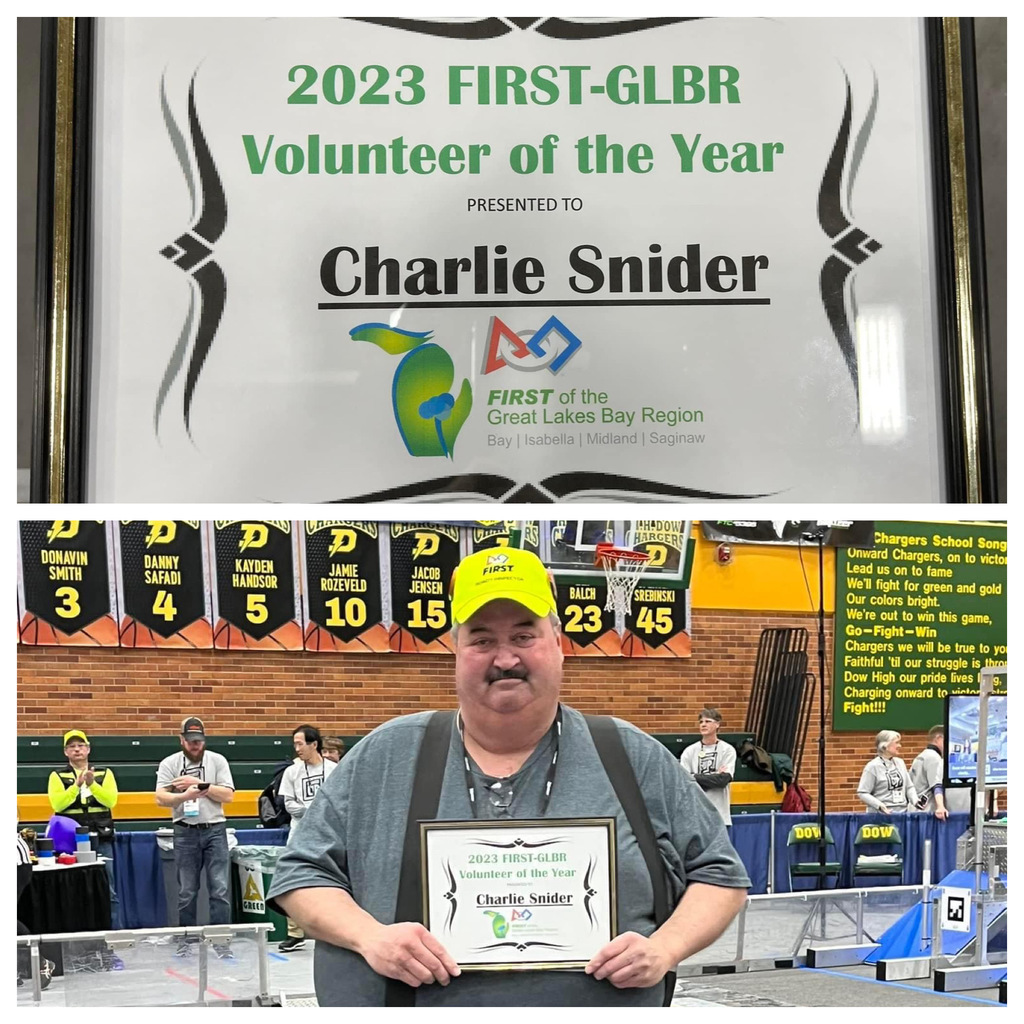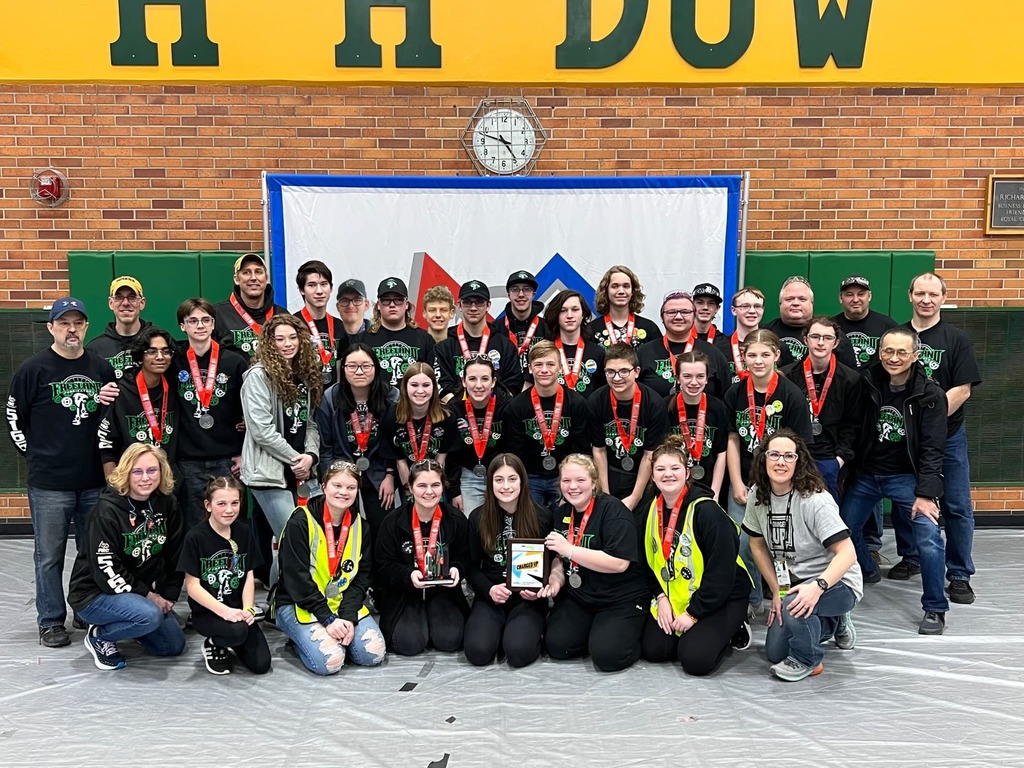 FCSD is looking for two science teachers for the 2023-24 school year. If you know any qualified applicants, please encourage them to apply.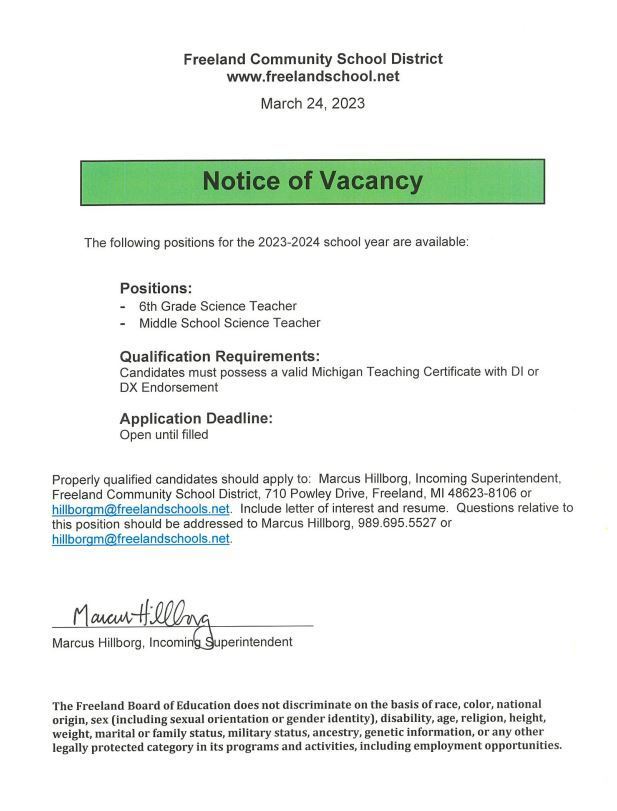 The Freeland Elementary PALSS group is having a fundraiser on Wednesday, April 12th at Buffalo Wild Wings in Saginaw (Tittabawassee Road)! Present this ticket, physically or digitally, and Buffalo Wild Wings will donate 20% of the total bill (dine in or carry out) to FES PALSS.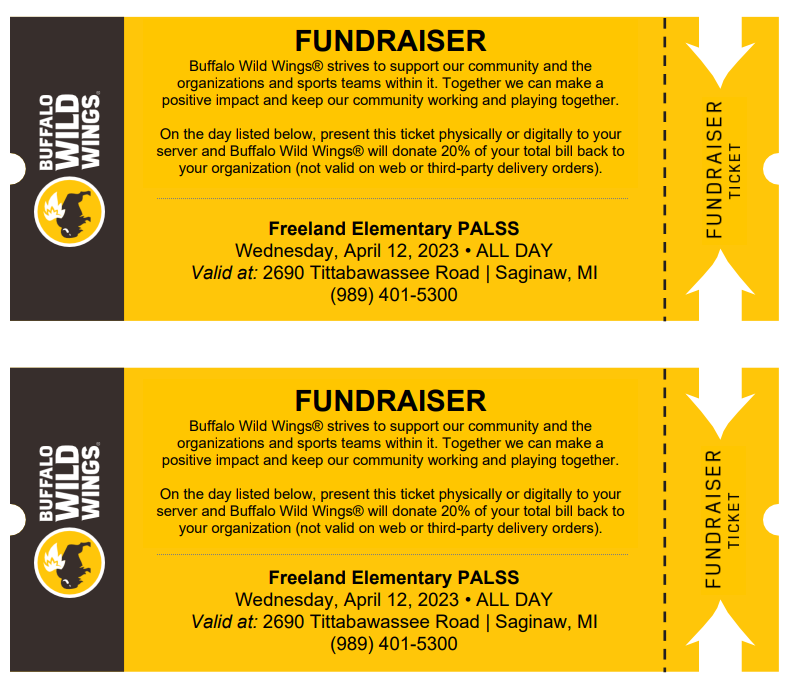 Discussion about Mental Health for students and their parents. Please consider joining us for this worthwhile event at Swan Valley High School on Monday, April 10th @ 5:00 p.m.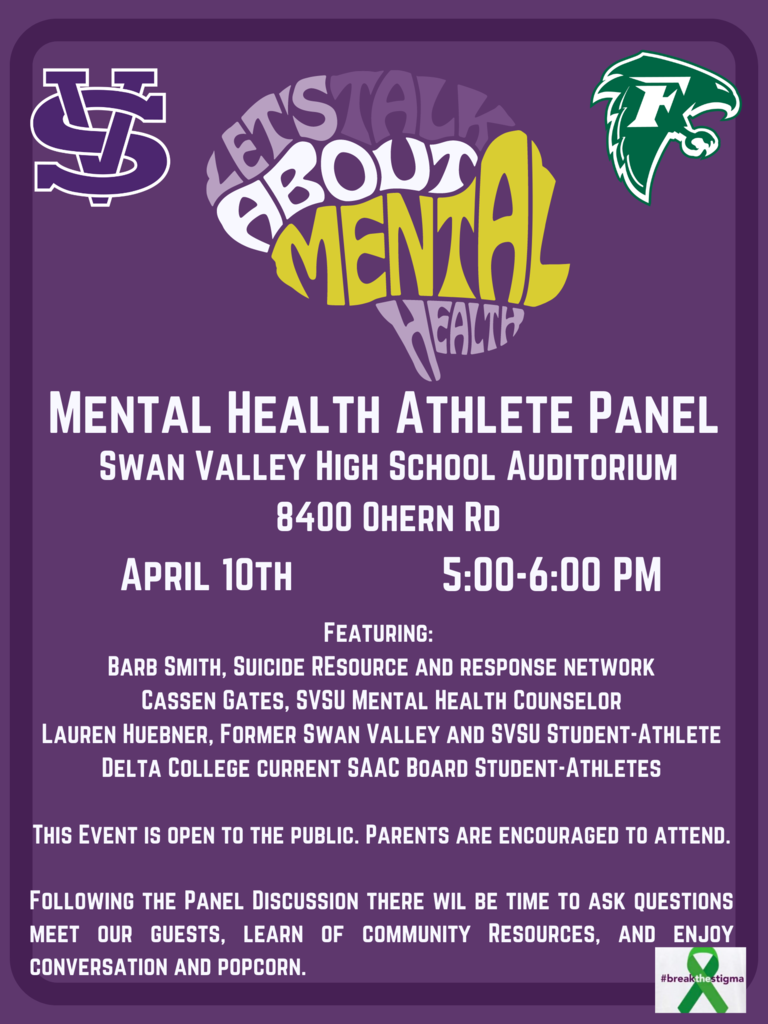 Jaydon Ricker, FHS Senior, is a 1st Team Finalist on the 2023 U.S. National Chemistry Olympiad Team. This is a first in Freeland's history! Congratulations Jaydon and good luck at the national competition!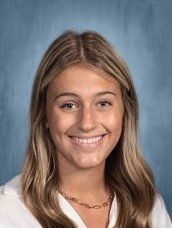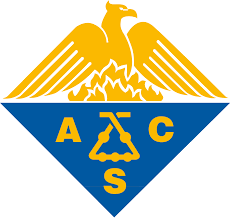 The IRS is spreading the word about unclaimed Child Tax Credit payments. As families are filing their 2022 tax returns, it's not too late to claim pandemic-related tax benefits. Those who may not have previously received or claimed tax credits still have time to file their 2020 and 2021 tax returns to take advantage of these credits.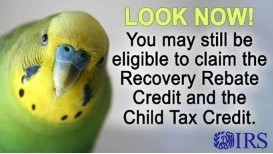 Families of current 9th and 10th grade FHS students ~ Please join us for an informational session at Freeland HS to learn how your child can earn up to 60 FREE college credits!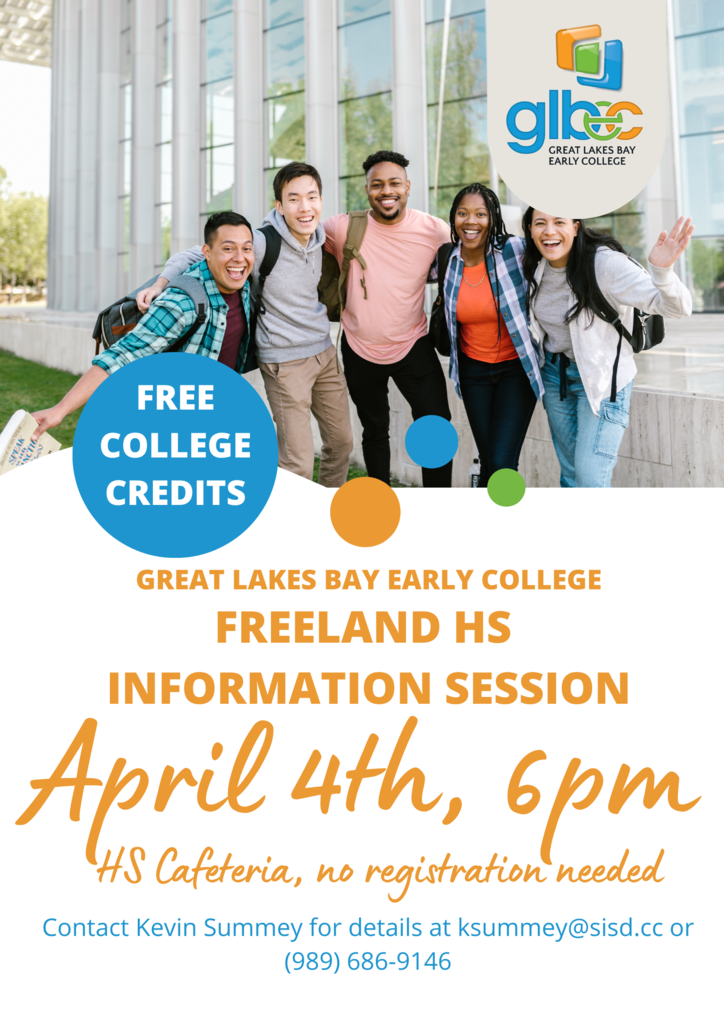 Looking for an opportunity to introduce your child to the Easter Bunny? The Freeland United Methodist invites you to brunch on Saturday, April 1st.

Our Freeland band students did an outstanding job at State Solo and Ensemble in Midland this past Saturday, bringing home 19 first division ratings! Katie Papst and Wes Trotter received 1st division ratings for Proficiency 2 solos. Madeline Arney, Christy Cole, Eli Hescott, Camden McLeod, Carter Neal, and Devon Williamson received 1st division ratings for Proficiency 1 solos. Brendan Chislea, Ella Mae Klopf, Evan Miller, and Julia Molnar received 1st division ratings for freshmen solos. The duets of Anna Gillis and Connor Groff-Fhaner, Makayla Staley and Christy Cole, Madeline Arney and Katie Papst, Camden McLeod and Devon Williamson, Katie Papst and Adam McNier, and Vivian Kukulis and Julia Molnar, all received a 1st division rating for outstanding duet performances. The quartet of Eric Dahley, Wes Trotter, Adam McNier, and Gary Kayden also received a 1st division rating. Connor Groff-Fhaner and Mallory Slavin received 2nd division ratings for Proficiency solos. Nora and Grady Franklin received a 2nd division rating for their duet. Great job at States and congratulations to all! You make Freeland proud!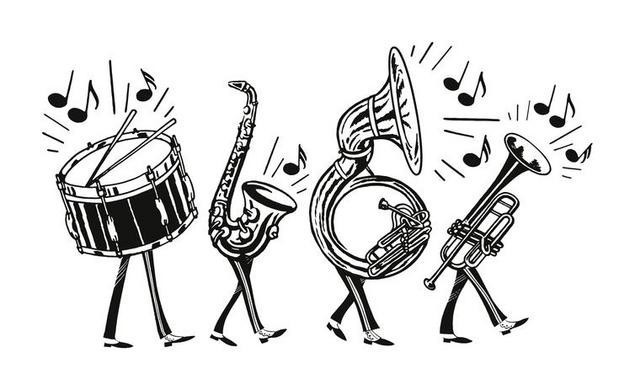 Due to rebranding, the Tri-Valley Conference has renamed its Divisions. Beginning this spring, the Division including Freeland, Alma, Birch Run, Bridgeport, Frankenmuth, Garber, John Glenn, & Swan Valley will be identified as the TVC Red. Please make note of this change.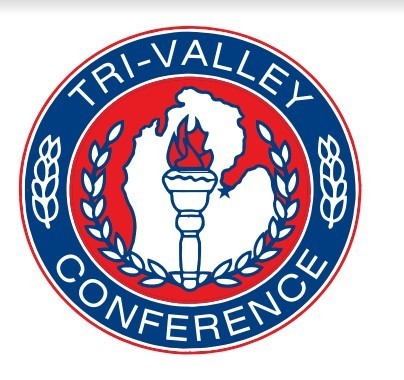 Last Friday, Freeland Schools took delivery of four (4) new Automated External Defibrillators (AEDs). These technologically improved, life-saving devices are installed in all buildings, and are used by the athletic department, for the safety of our students, staff, & community.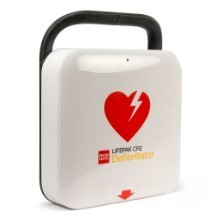 We are so excited to see everyone tonight at our FCSD Wellness Fair! Freeland Foot and Ankle has a free bike giveaway and our raffle prizes are ready to go! We will have forty vendors and lots of carnival games! See you tonight from 5:30-7:30pm.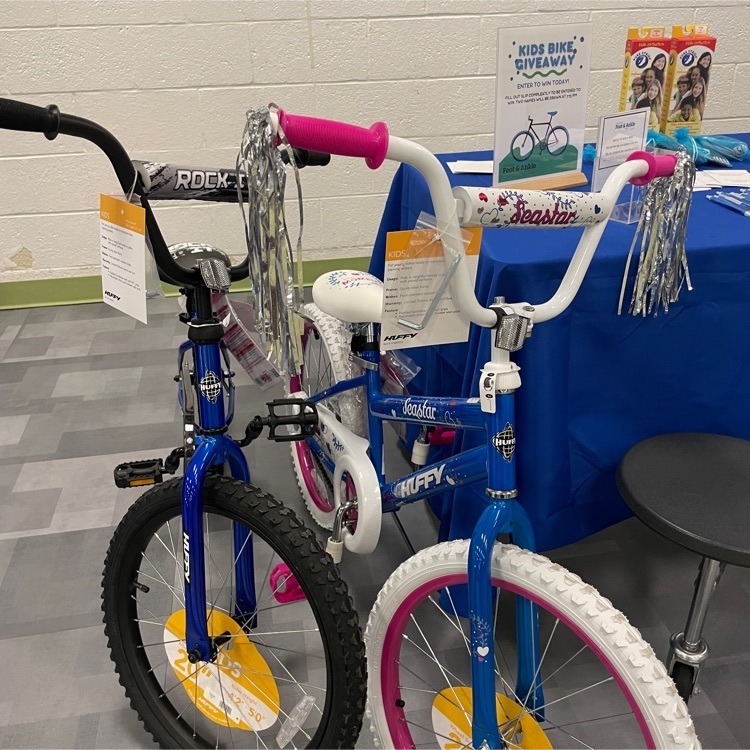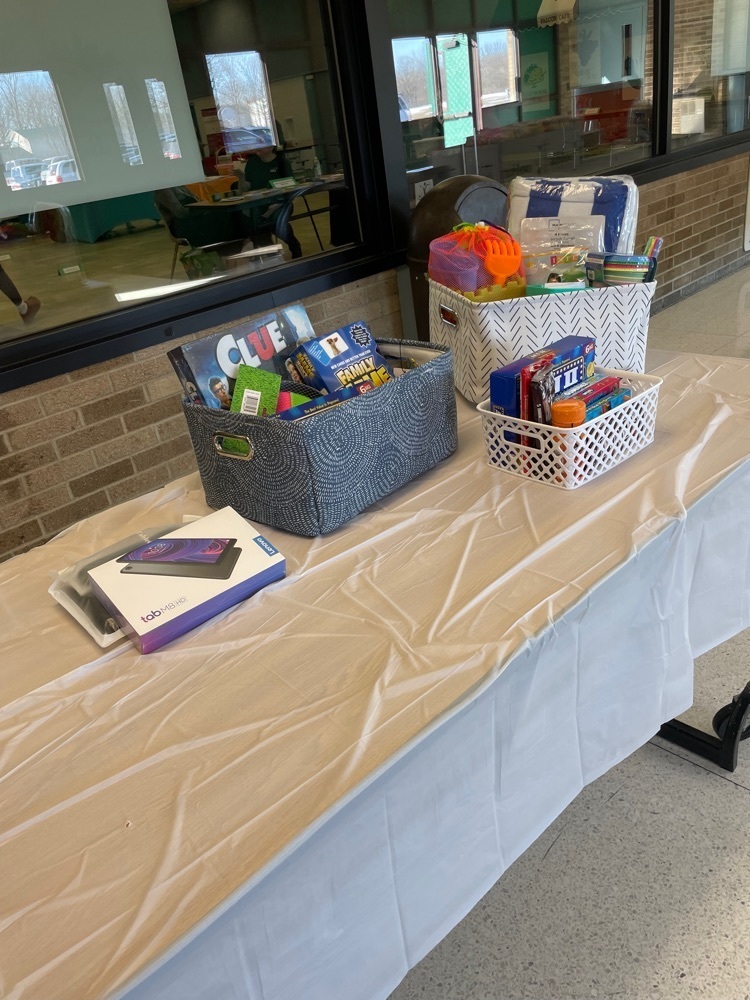 Games are being set up, prizes are in stock, and local agencies and business are on their way. An entertaining night for students and great information for parents at the Freeland Wellness Fair from 5:30- 7:30 tonight at Freeland Elementary. Don't miss the fun!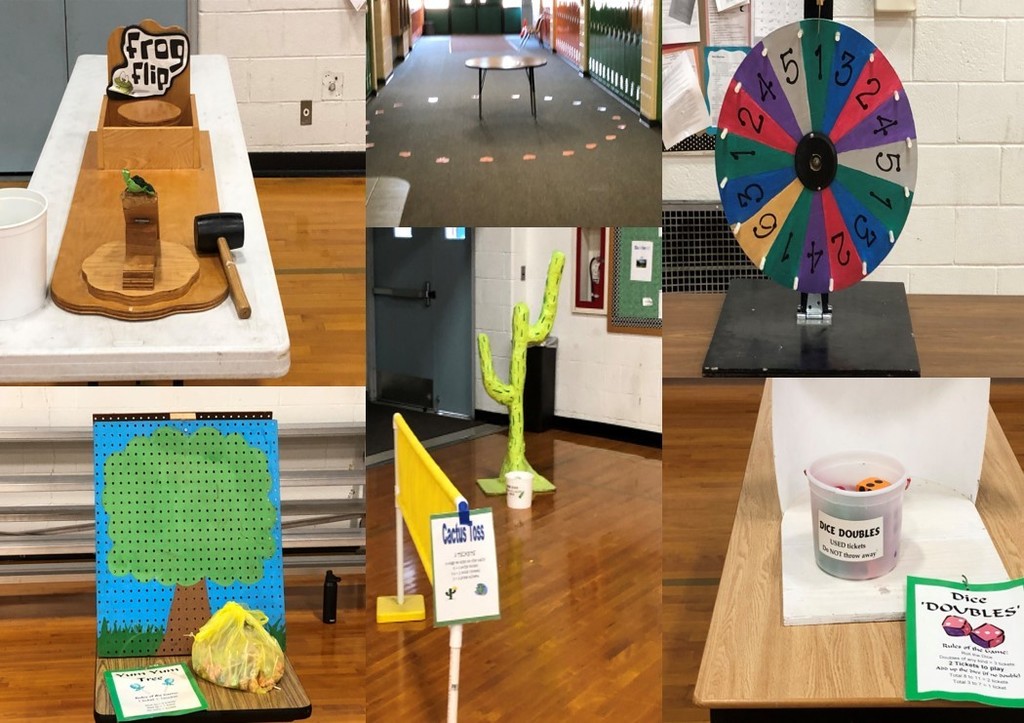 Don't forget, the Freeland Wellness Fair is taking place tomorrow night at Freeland Elementary School from 5:30-7:30 p.m.!

This weekend at Kettering University your Freeland High School Robotics team, The Freeland Fabricators, were awarded The FIRST Impact Award - the most prestigious award given by FIRST Robotics. The Impact Award honors the team that best represents a model for other teams to emulate and best embodies the mission of FIRST. It is recognition years in the making of the real community impact that the Freeland Robotics program has been bringing to Freeland and the Great Lakes Bay Region since it's inception. The Freeland Fabricators (including students, mentors, families and sponsors) focus on more than just robotics competition (although, if you have not seen one, it is pretty thrilling!). They focus on developing well-rounded life capabilities including, creative problem-solving, leadership, communication, and most importantly, self-confidence and a sense of belonging. The robotics community is preparing young people for the future and want every kid to recognize their worth, abilities, and love who they are. Here are just a few things that your Freeland Fabricators have been doing in the community to give back, inspire, innovate, and help prepare youth to tackle the world's greatest challenges: • Volunteered over 1200 hours in the community • Started Autism Understanding Through Outreach program (AUTO) • Started 4 new First Lego League teams with 21 students • Started a 2nd middle school FTC robotics team • Increased participation in the robotics program 79% in 2022! This is just a sample of the hard work your students, mentors and families are putting into the program and giving back to the community that supports them. Please take a moment to watch the Fabricators video submission for the FIRST Impact Award. CONGRATULATIONS FREELAND FABRICATORS and see you at the Michigan State Championships in April! Award Video:
https://youtu.be/UveIdzK2GDA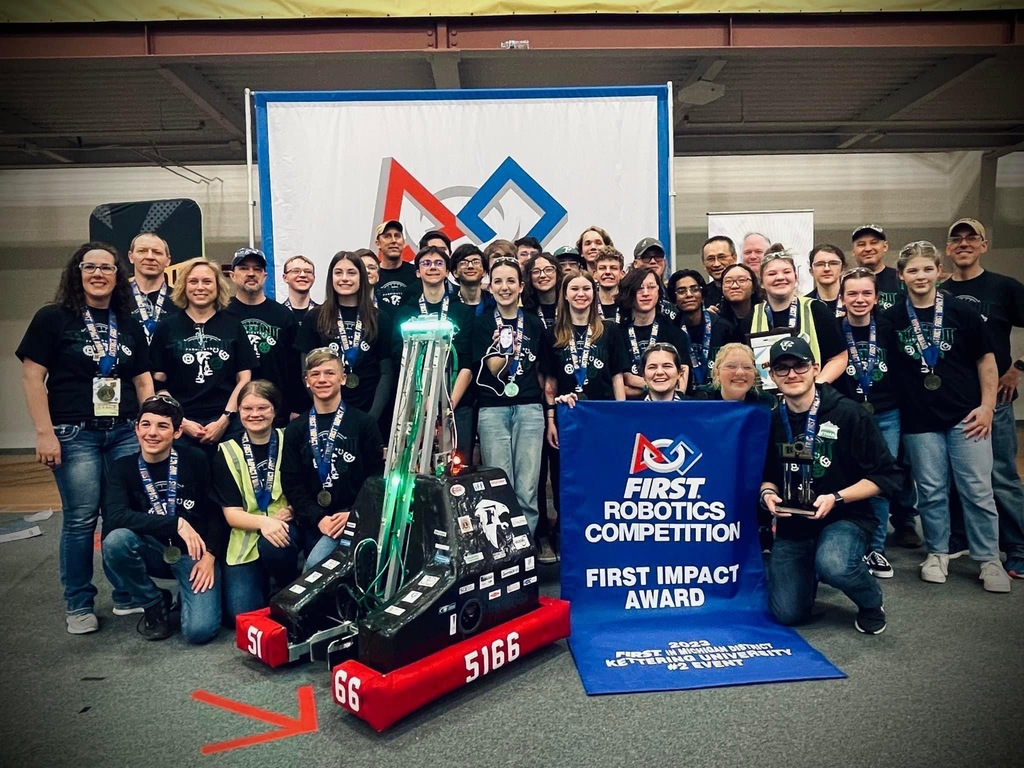 We are so sorry if you missed Freeland's Frozen Jr. over the weekend. The three (3) magical shows delighted the audience and put the spotlight on many of Freeland's talented students. We are so excited to grow our theater program and look forward to many more great shows.!

Freeland Girls Basketball ends a successful season, falling to Frankenmuth in Regional Finals.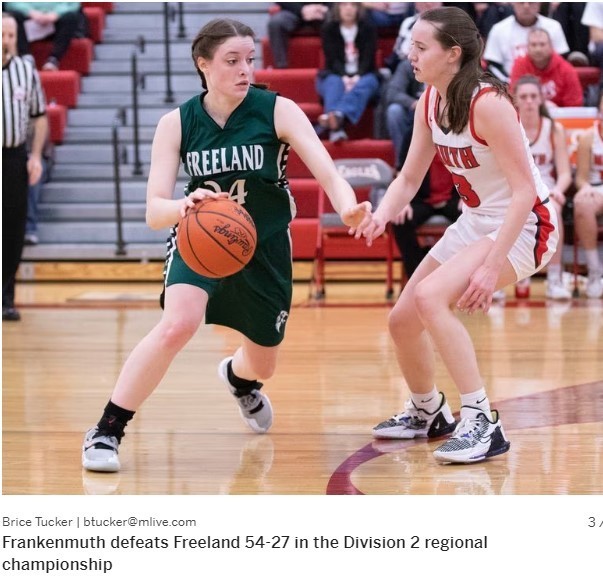 The SASWA spring blog post is on their website:
https://www.saswa.org/blog1/2023/3/1/saswa-survey
. Posting the Saginaw Area Storm Water Authority blog post to our social media accounts counts towards the public education requirements for our permit. Enjoy!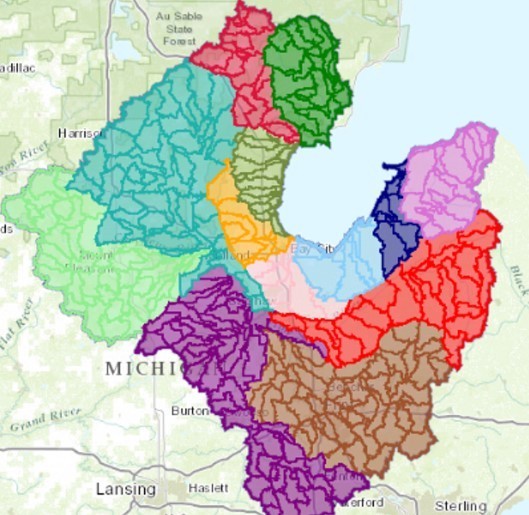 Freeland Girls Basketball tops Whitehall by 18 to advance to the Regional Finals.