FHS Senior Jackson LaFond receives the Outstanding Student Award from the BAISD Diesel Engine Program. Congratulations Jackson!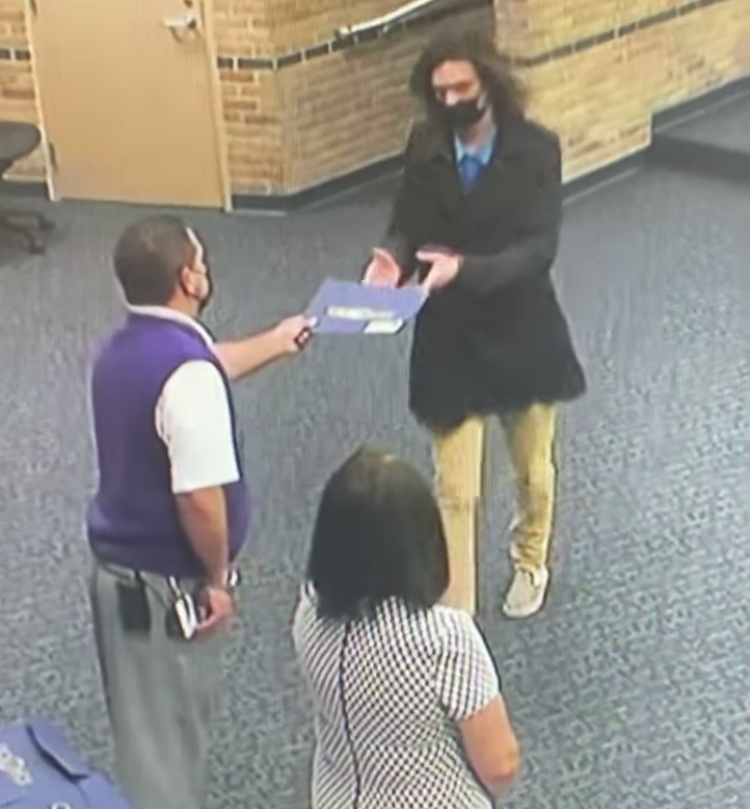 Congratulations to FHS Senior Brendan Williams, BAISD's Cyber Security Student of the Year.


Freeland Boys & Girls Track swept Birch Run & Garber last night. Event winners: Nathan Levinson (100), Lily Hileman & Taylor Armbruster (200), Bella Reed (800), Sasha Seegobin & Luke Cairy (1600), Mara Longenecker & Braydon Honsinger (3200), Lydia Klopf & Easton Armstrong (110 & 300 Hurdles), Kirsten Spegel & Camden Cichowski (Shot Put), Kaela Gregory (High Jump), Garrett Pistro (Discus), Nate Niederquell (High Jump), and 7 of 8 Relays.



Freeland Varsity Golf hosted the 3rd TVC Jamboree on Wednesday at Twin Oaks . The Falcons finished finished 1st, led by Logan Kuhn (39), Brendan Williams (40), Stephen Duggan (42), & Mason Davis (44). The JV Boys Golf team placed 2nd @ the St. John's Invitiational.

Our Nutrition Services team had their routine health inspection by the Saginaw County Health Department this week. We're proud that each kitchen received no violations and had a perfect marks! Way to go!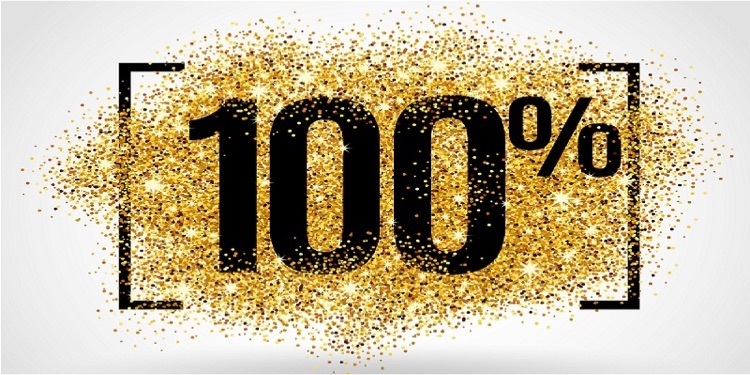 It's hard to believe we're down to only a month and a half of school for the year!! No time like the present to start planning your child(ren)'s transportation needs for next year. Below is a link to the 2021-2022 Google form "Request for Transportation". Please complete one form per child. We understand things may change before school starts. You can complete another form if needed. Please contact Karri Dill, Transportation Secretary, at
dillk@freelandschools.net
or 695-5101 with any questions or concerns.
https://forms.gle/mwnXndv6K9y2Jzkf8

FES PALSS "Hats off to Autism" is Friday, April 30th! Beginning in the 1970s, Autism Awareness week was a way to raise awareness about autism at a time when the known prevalence of autism was 1 in 2,500 and it was considered an uncommon childhood disorder. Eventually, Autism Awareness month and World Autism Day were established to continue the effort to increase awareness. Fast forward to 2021, and so much has changed about our understanding of autism … If you read autism websites or social media, you will see a shift in thinking from awareness to a next level that encompasses acceptance, understanding, and advocacy. (Excerpt taken from the April START Connecting Newsletter. To read the full article or learn more about autism please visit the START Project website.) Knowing that words matter and striving to increase acceptance, understanding, and advocacy, the FES PALSS team has worked to share autism facts, videos, and friendship bracelets. As we enter our last week of April, we invite all students to wear their favorite hats on Friday, April 30th. The PALSS team is appreciative of any donations that students may wish to make in support of Peer to Peer and our commitment to creating classroom communities where all students belong.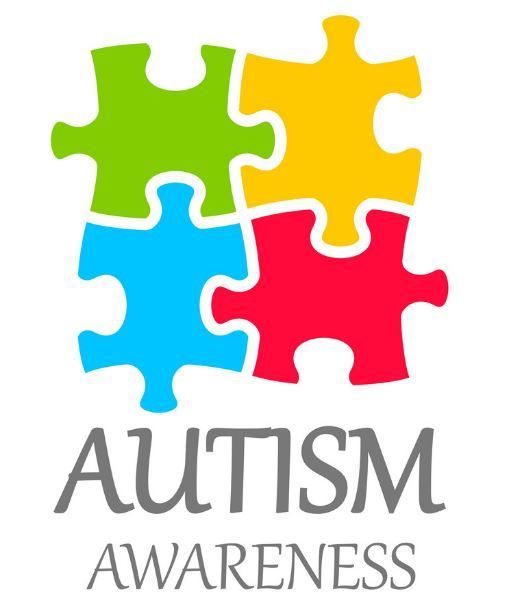 In a match up of TVC 8 Girls Soccer powers, Freeland traveled to Garber, played hard, but only came home with a 2-2 tie. Lydia Back & Megan Hemgesberg scored for the Falcons and Avery Seeburger made 8 saves in goal. The Falcons next play Thursday night at home vs. Swan Valley.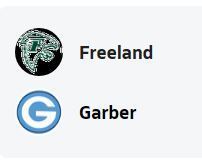 Attention FHS Seniors/Senior Parents: Yearbook is collecting pictures that you would like featured on the senior highlights page. Pictures of you, your friends, activities you've done over the last year... make sure your memories and experiences are included in the yearbook. Pictures can be submitted to
krygierk@freelandschools.net
until May 14.

Congratulations to FHS Senior Stephen Duggan. Stephen has signed with Ohio Northern University to continue his education and to play soccer.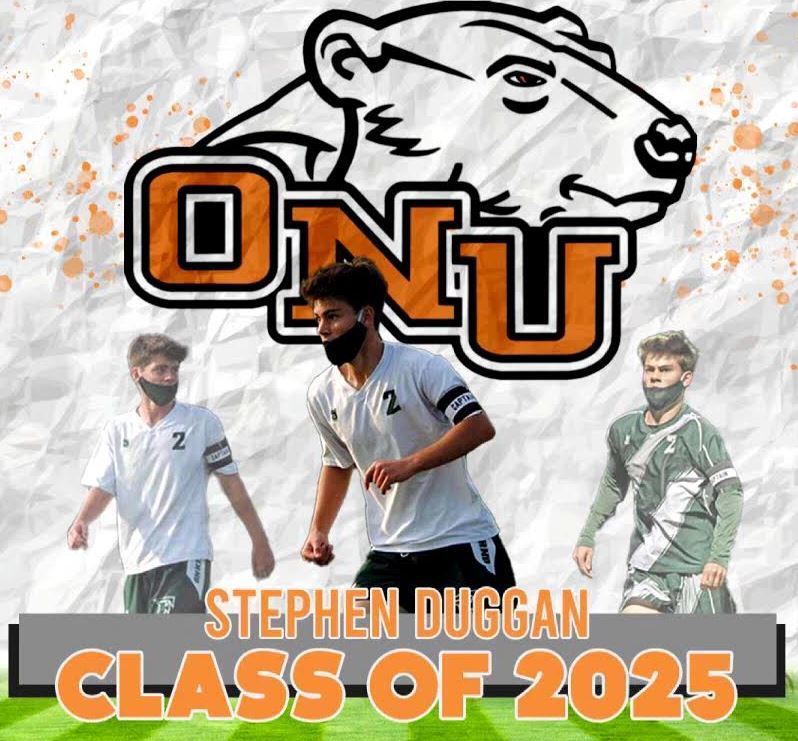 Freeland Softball swept Alma on Friday night, 11-1 and 6-5. Ashley Collier & Cadance Swartz were the winning pitchers and Ryleigh Roberts had the game winning hit in the top of the 7th of Game 2. Go Falcons!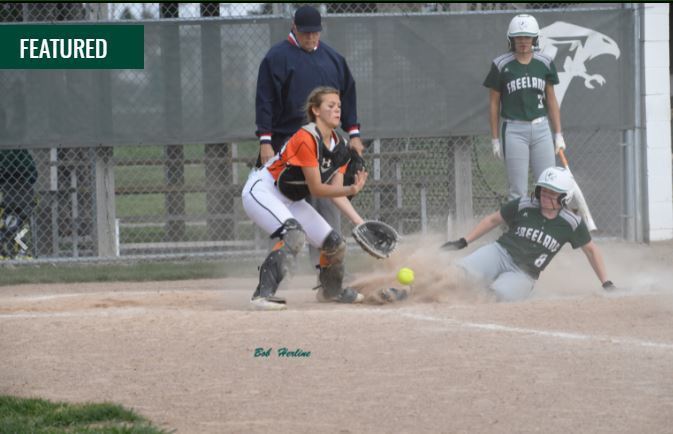 Freeland Baseball swept Alma last night, 8-0 and 10-2. Great job Falcons!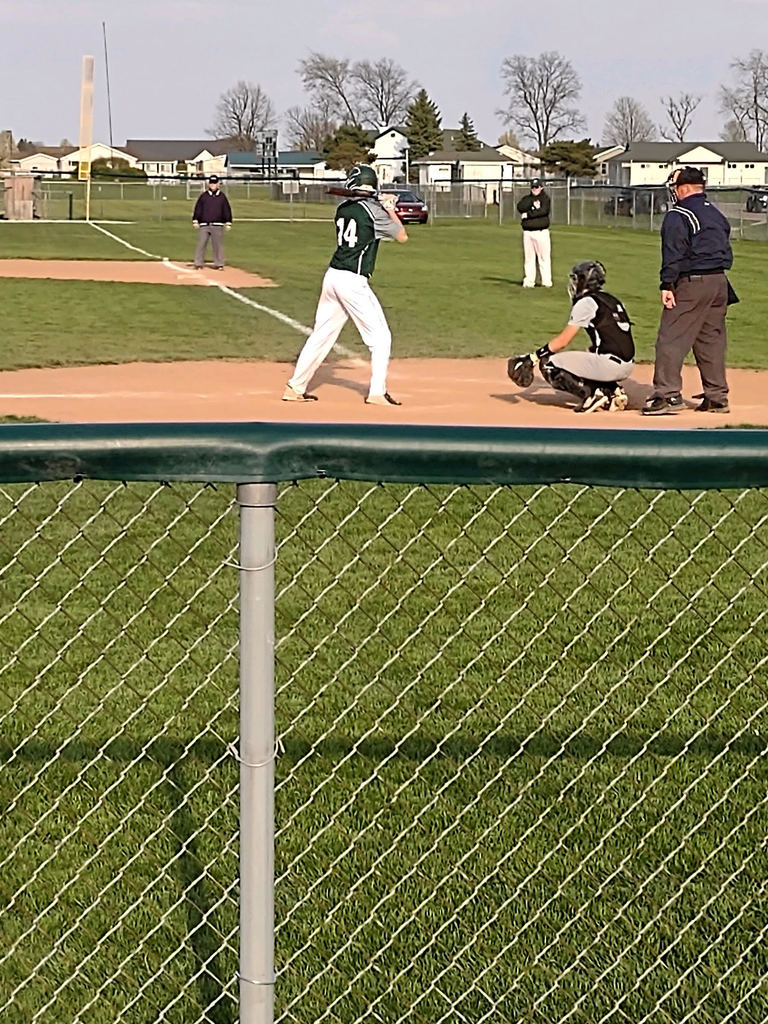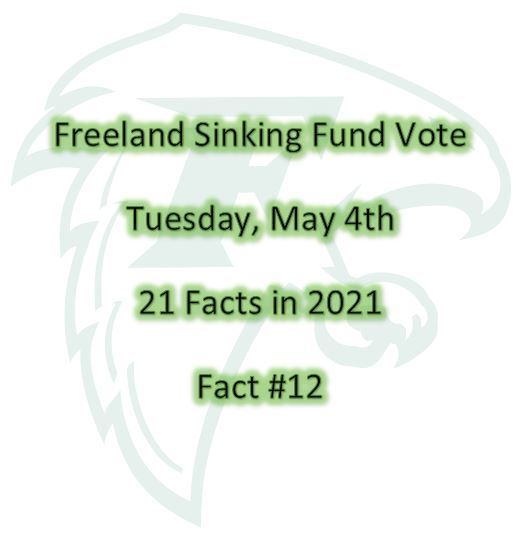 Freeland Girls Track 1st & Freeland Boys Track 2nd @ Marco Marcet Invitational.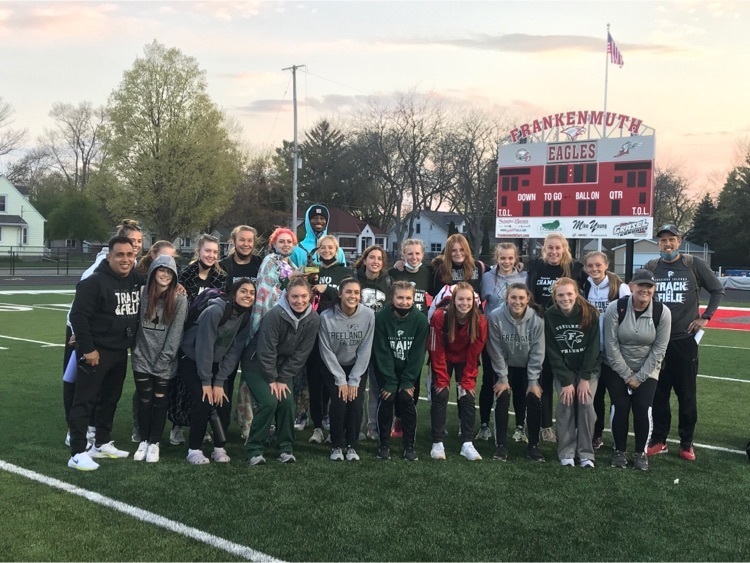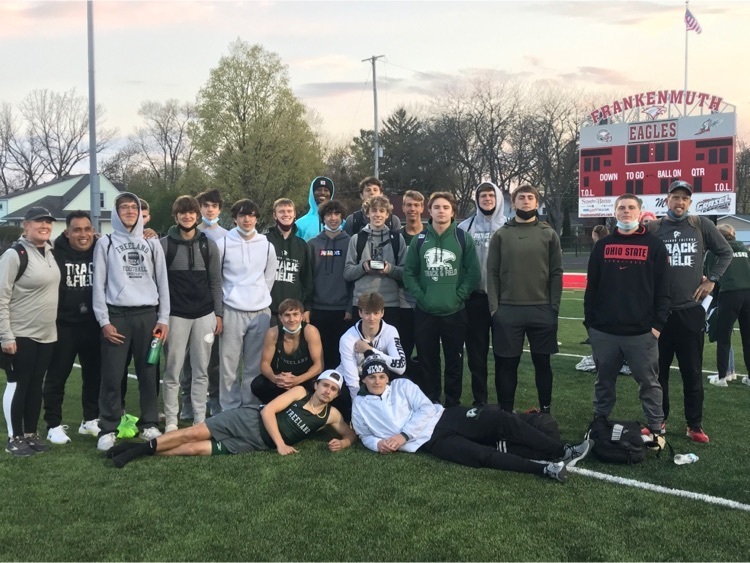 Freeland Varsity Golf finished 2nd by one (1) stroke in the 2nd TVC Jamboree. The Falcons were led by Joe Brewster (43), Logan Kuhn (44), Alex Deeter (47), Ben Wellnitz (48), Stephen Duggan (48) & Mason Davis (56).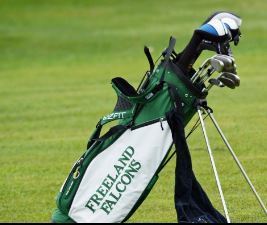 Our Nutrition Services team has added great team members, and are still looking to add two (2) more positions. If you or someone you know are interested, see the information below. We look forward to working with YOU!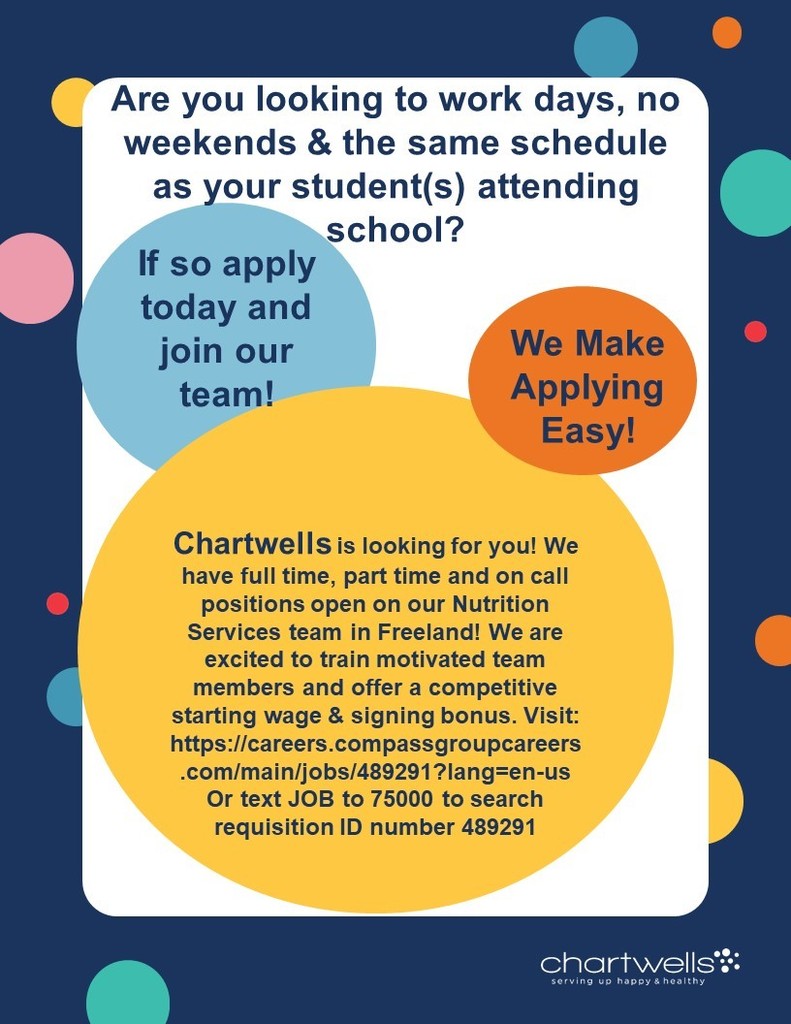 This morning, the United States Department of Agriculture announced that it would extend free breakfast and lunch for all students through the end of the 2022 school year. This is welcome news for our students, our schools and community as the nation continues to recover from the economic, educational and health emergencies of the past year. Today's announcement helps ensure that kids will continue to have consistent access to the nutrition they need as families and communities continue along the long path of recovery.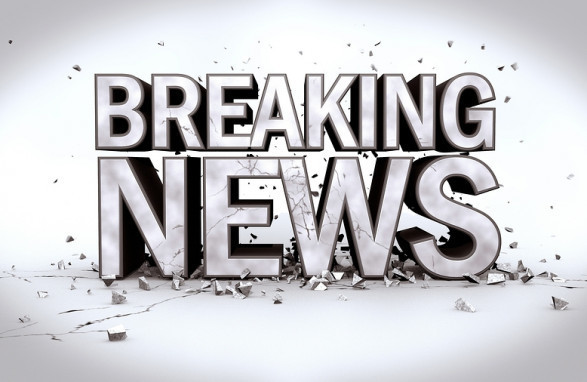 This week, the Freeland Learning Center is highlighting one of our kindergarten teachers, Mrs. O'Hora. Although this is her first year teaching in the district, she has already made a positive impact on our learning community. Mrs. O'Hora's passion for teaching our youngest Falcon's comes through in all she does for her students. Her warm and caring classroom is a wonderful place for kindergartens to develop their skills and talents. When asked what she finds most rewarding about her position, Mrs. O'Hora said, "One thing I find most rewarding about my job is to see how our classroom community started as a room full of students who did not know each other and turned into the class family that we are now. To see the friendships grow and blossom between students is so amazing!" What she enjoys most about working in the Freeland Community School District is how special and close knit this community is. She feels very supported by the staff members, parents and the many other members of the Freeland community. Thank you Mrs. O'Hora for your dedication to the students and families of the Freeland Learning Center and for all you do for the Freeland Community School District.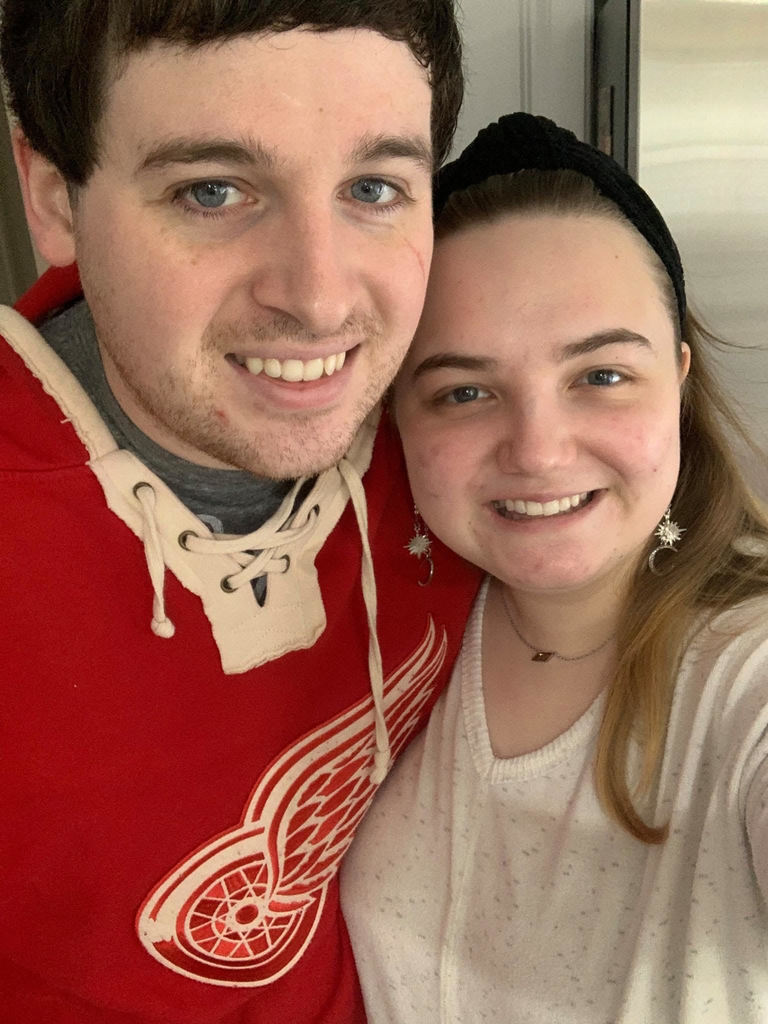 Congratulations to FHS Junior Annaleese Armstrong. Earning a perfect score on her Proficiency Solo, Annaleese has been recognized as an Outstanding Performer by MSBOA and is one of 23 students across the state to be recognized as an outstanding Proficiency 1 Flute Soloist.