This week Freeland students and staff are celebrating Kindness Week! Thank you Ms. Castillo and 6th grade students for planning fun activities for us. Today students and staff at the Freeland Learning Center were all able to "Spread Kindness like Confetti" while they took part in color spirit day. Please remember Falcons, "In a world where you can be anything, be kind."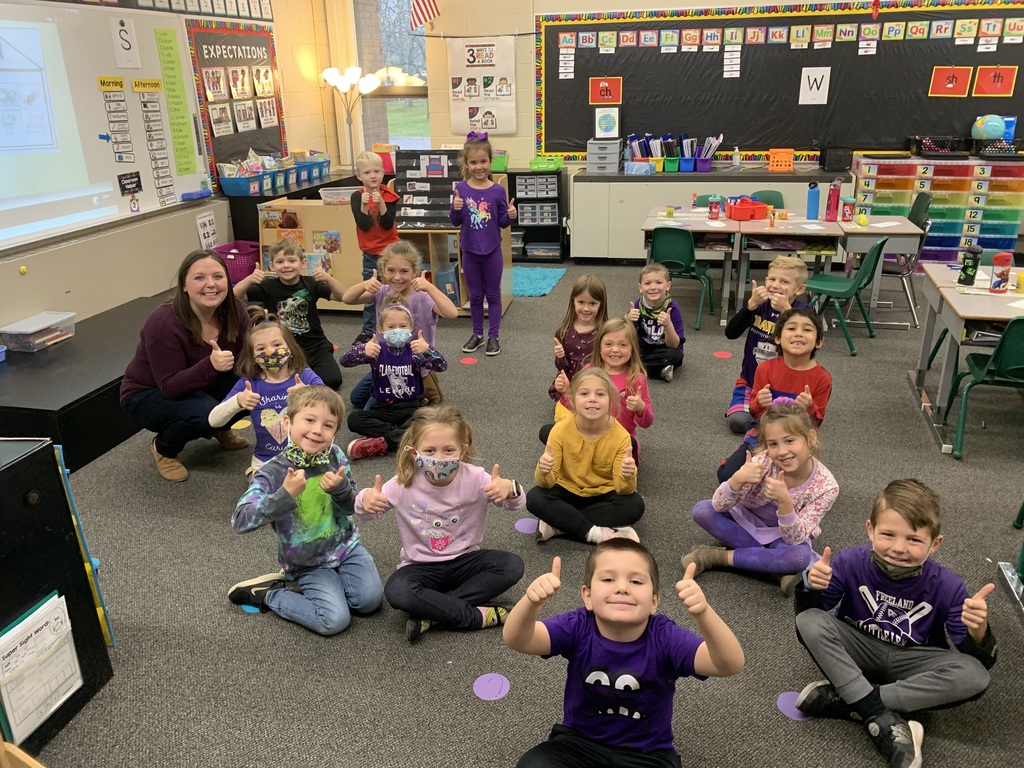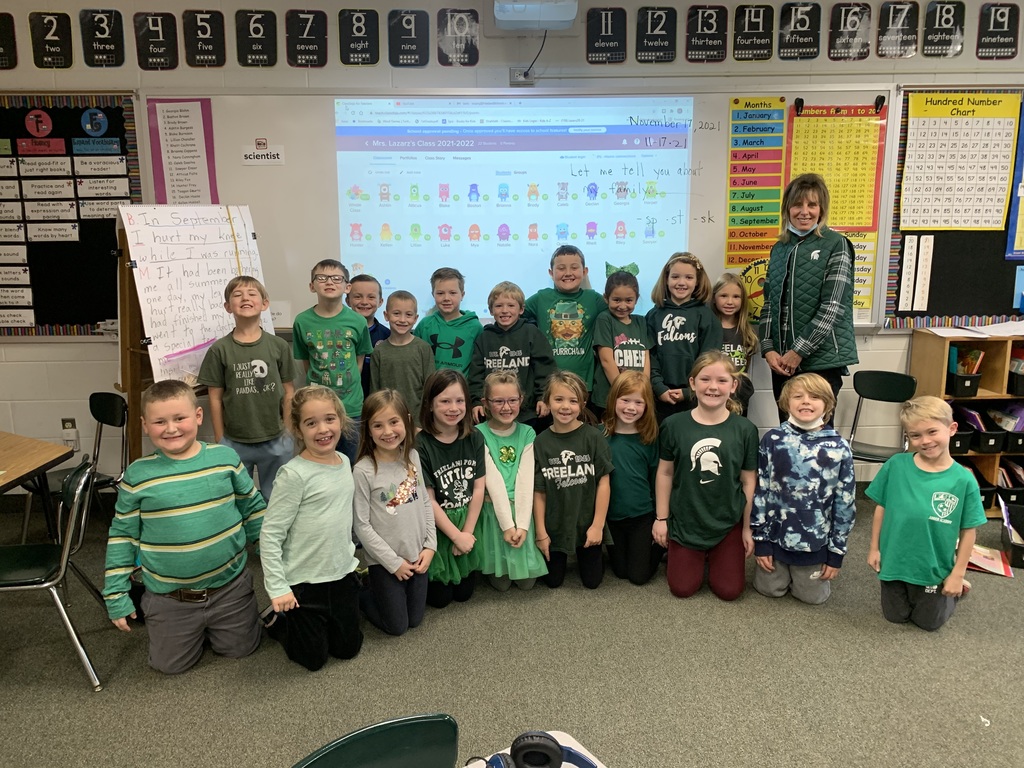 Students in Mrs. Lazarz's first grade class are studying how plants and animals use their structures to defend themselves from being eaten. Students used a clay ball to represent a living thing, and then used various materials to create structures to keep the comb, representing the predators teeth, from eating them. What a great way to explore some successful defense ideas!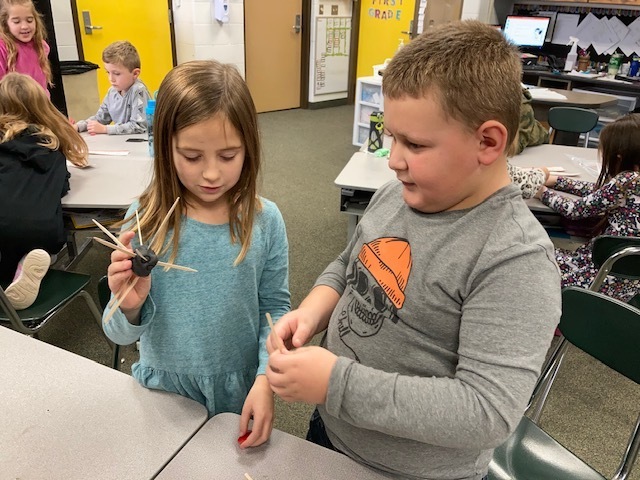 After learning about owls this week, first graders in Mrs. Miller's first grade class dissected barn owl pellets to discover what they eat. They discovered several bones of their prey, including skulls, jaws, and the vertebrate of rodents.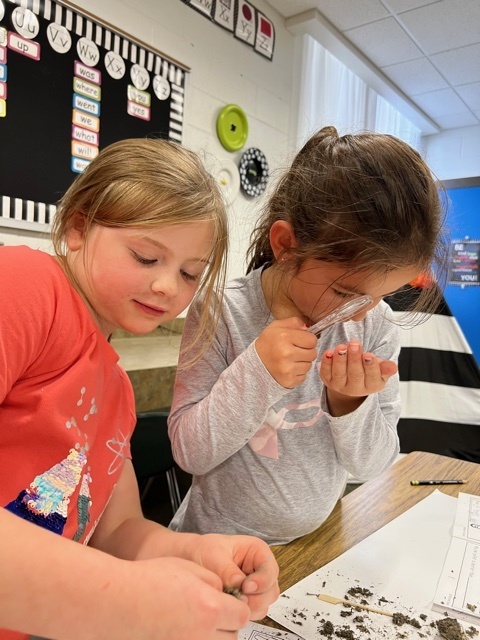 Mrs. Neering's first grade class wrote letters to the veterans they personally know. What a great way to practice writing skills and honor the special people in their lives.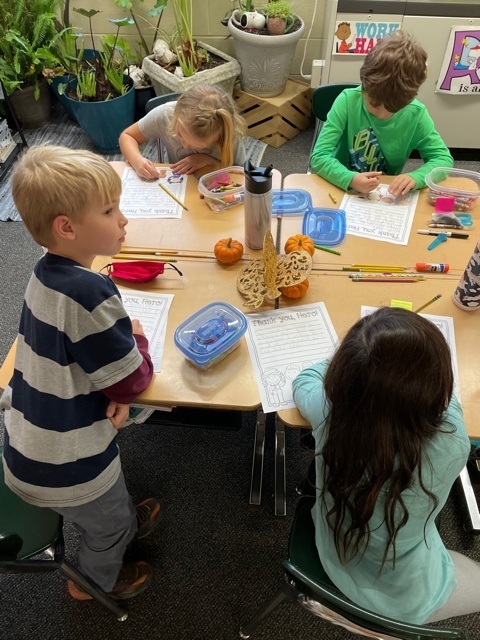 Mrs. Simon's kindergarten class is working on matching different number representations to numbers 1 through 10. What a fun way to learn how to represent the same number in different ways!

Mrs. Kelly's young fives class is working with words that begin with the letter Ww. The students had fun making wigs. What a fun way to learn!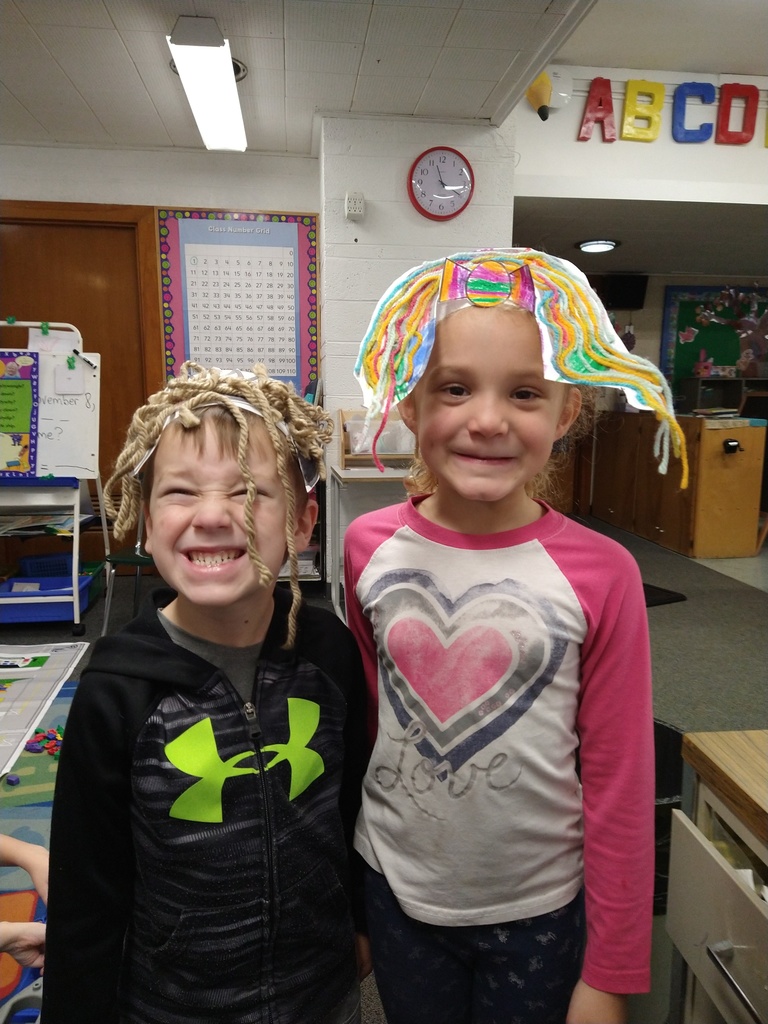 Freeland Learning Center was selected to receive a grant from Meemic Insurance for two Little Bit STEM kits. Mr. Keiven Trombley from Meemic Insurance personally delivered the great news along with some extra items for classroom use. Thank you Meemic Insurance! The Little Bit STEM kits will be enjoyed by students in our STEM room.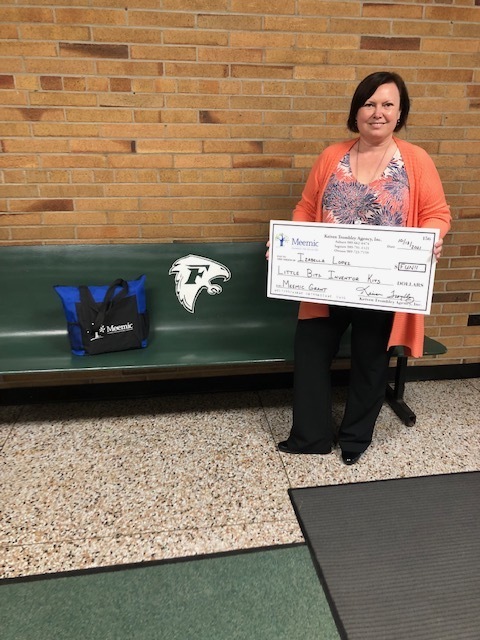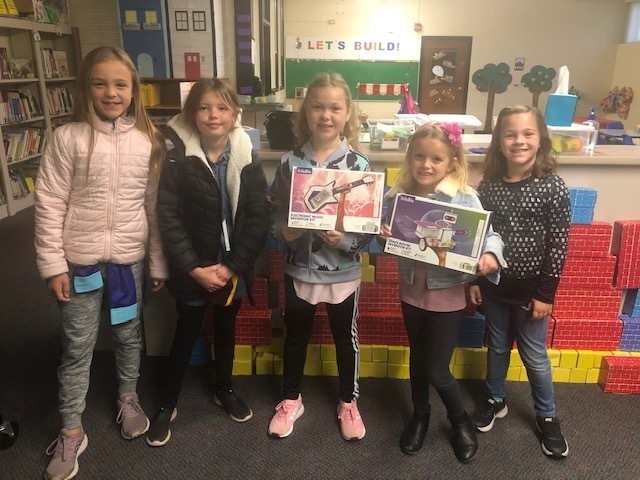 Wow! Mr. Thornton's young five class is filled with excellent readers! Way to go!

Classroom celebrations. Mrs. Harvey's first grade class had a great feast and a lot of fun celebrating Halloween together.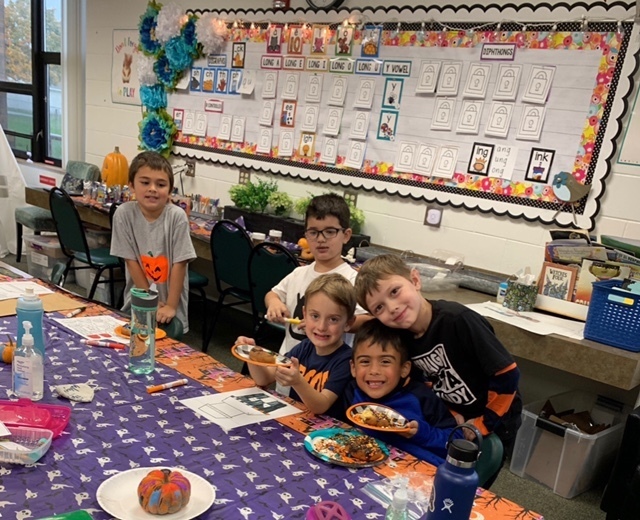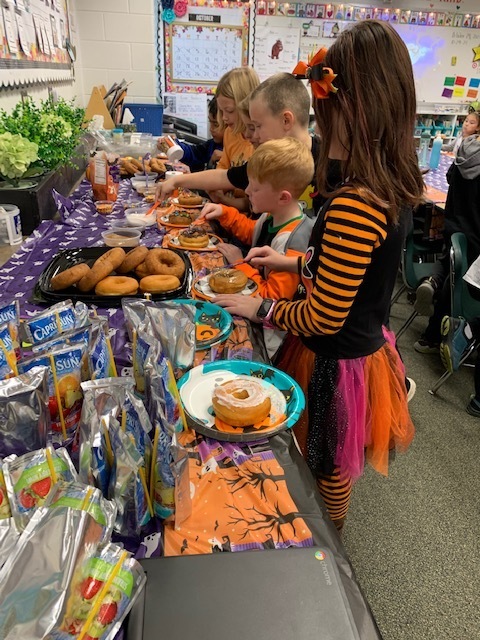 Mrs. O'Hora's kindergarten class had fun creating a pumpkin volcano. What a fun way to learn!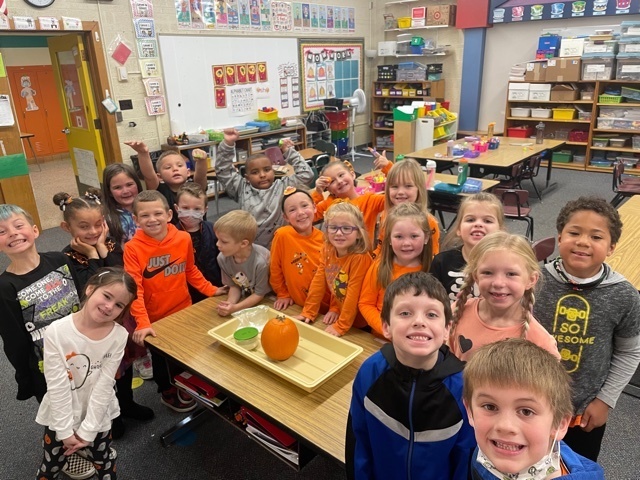 The Freeland Learning Center office was a little busy yesterday as students and staff members stopped by the office to recognize our office professional, Mrs. Dammer. They showed their appreciation for all she does each day. We are thankful for her dedication to our students, parents and staff. We love learning and growing with her!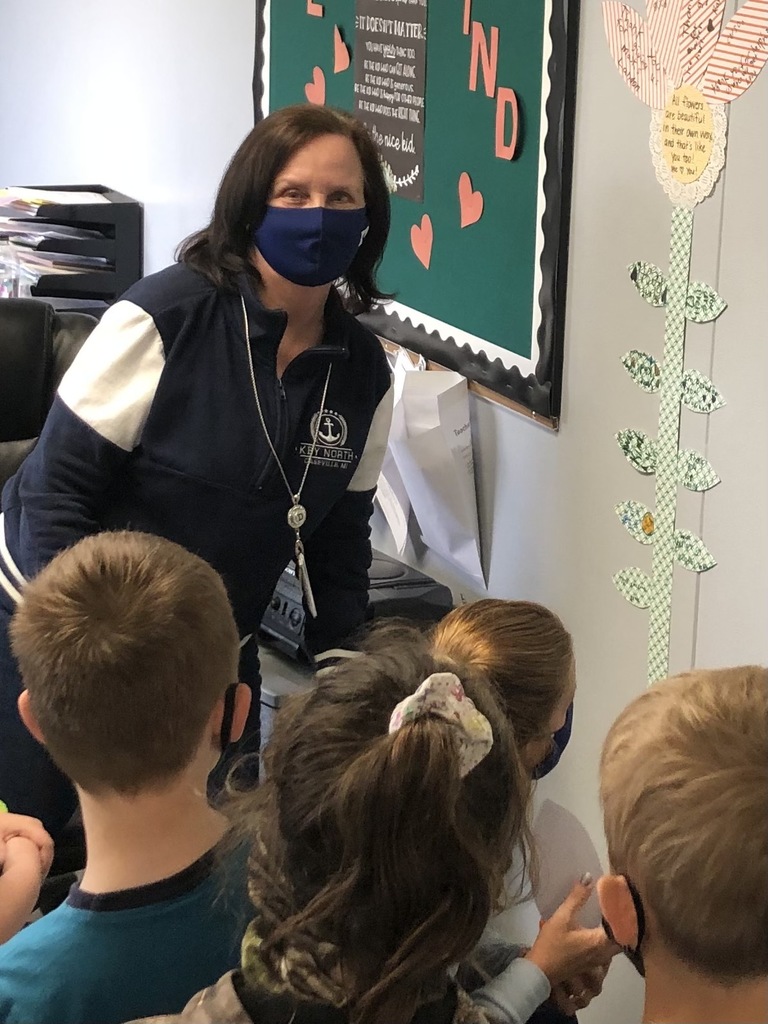 Mrs. Johnson and Mrs. Vitale celebrated Down Syndrome Awareness Day with a good book, great conversation with the students and a fun dress up day!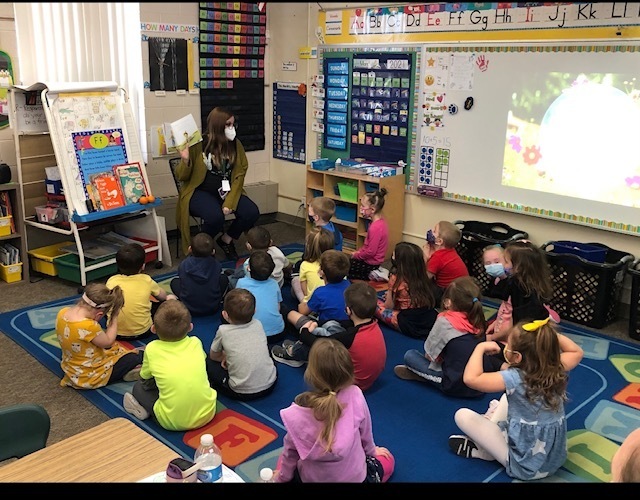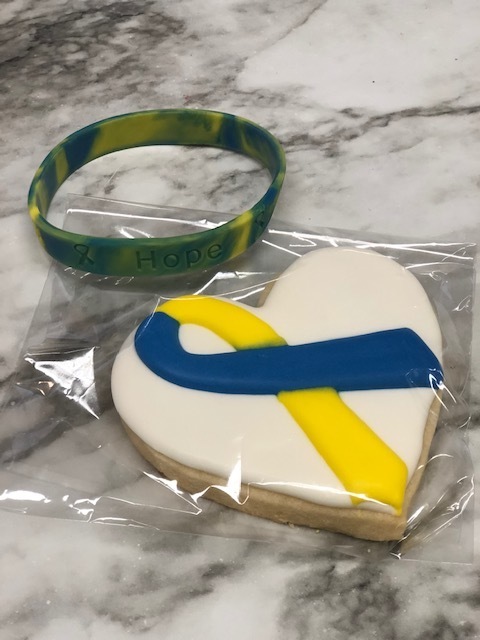 First graders working together to create a better bowling alley in the outdoor STEM lab at the Learning Center. Well done!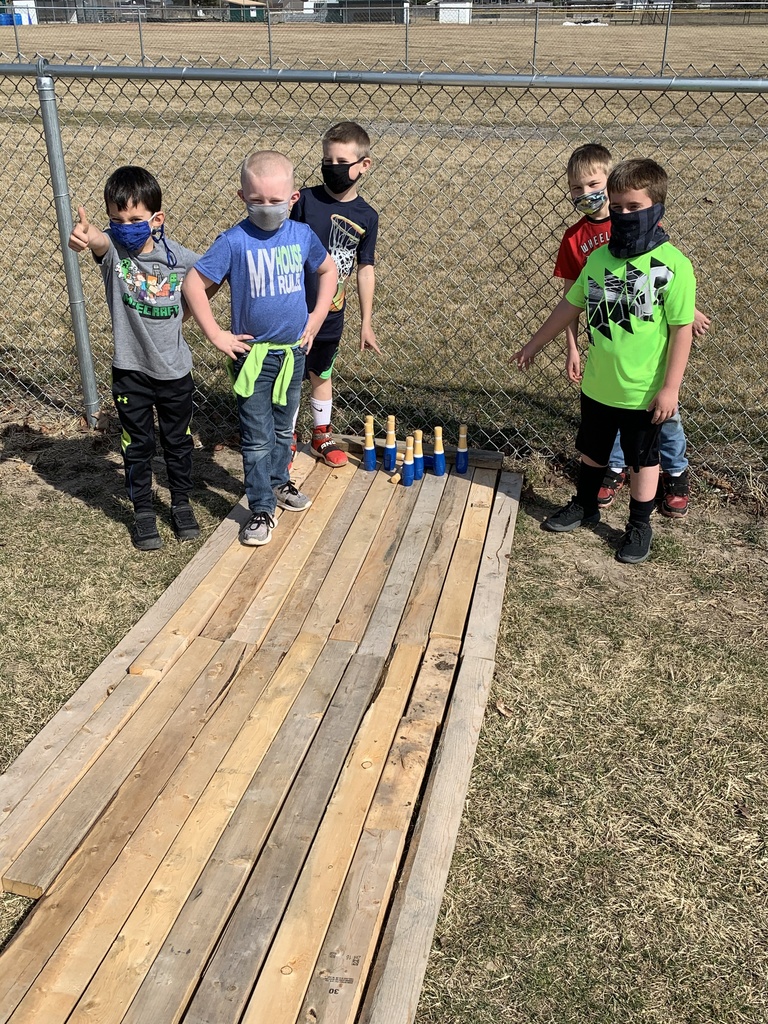 The first grade students from the Freeland Learning Center are doing a wonderful job developing their painting skills. Way to go young artists!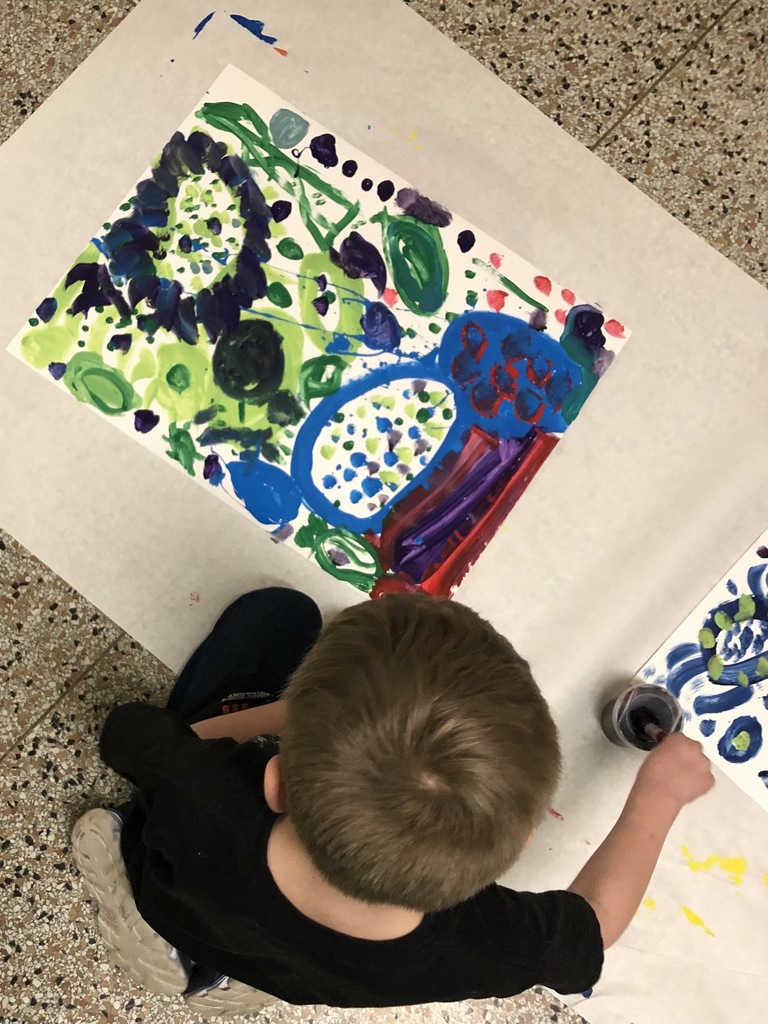 Here are some Freeland Learning Center Kindergarten students enjoying some fresh air as they participate in Social Emotional Learning activities led by the teacher. The students had fun being active outside while at the same time practicing their listening skills as Mrs. Huckeby gave directions for movements they were asked to try to follow.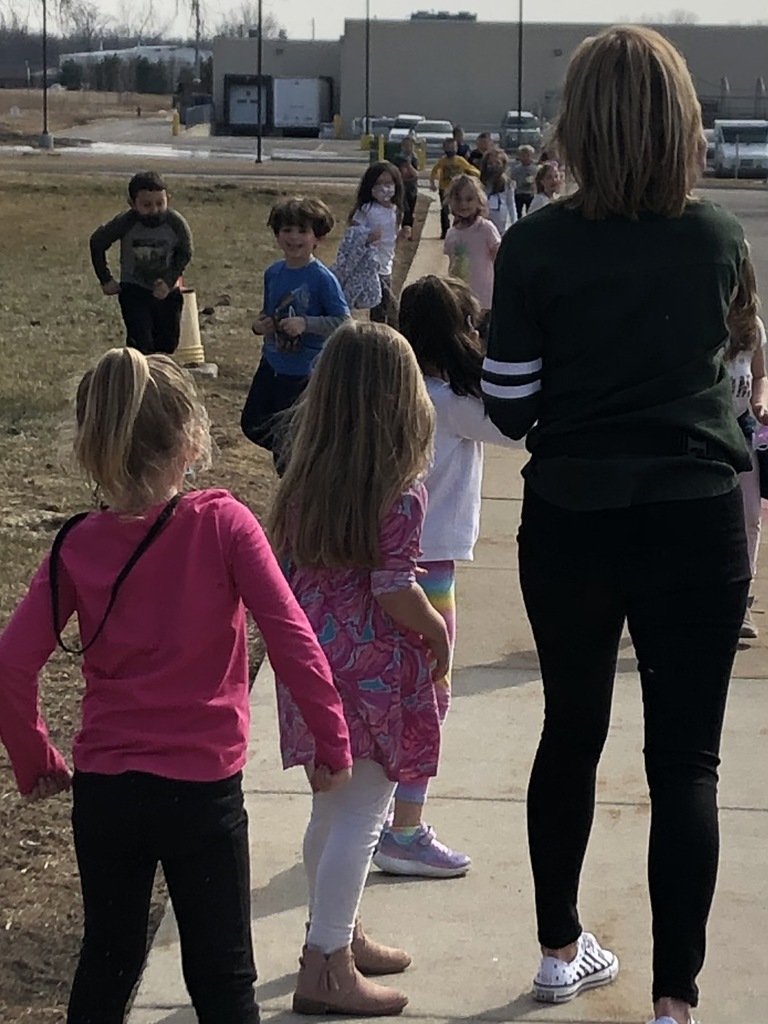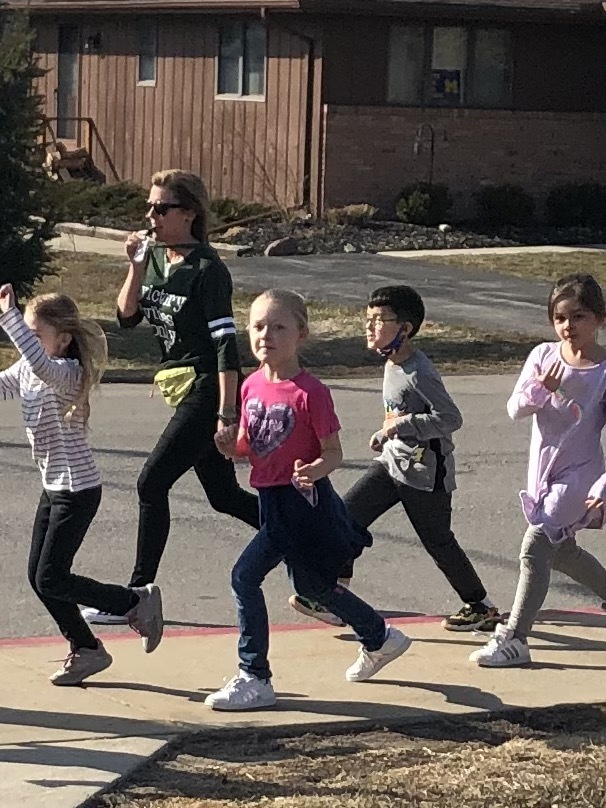 If you have a Y5 or a Kindergarten student planning to start school in the fall please join us for the Y5/Kindergarten registration night. Our Y5/Kindergarten registration night will take place this Thursday, February 25th from 5:00 until 7:00 pm at the Freeland Learning Center. If you have any questions please feel free to reach out to us at (989) 695-5721 or
lopezi@freelandschools.net
. We ask that only one parent attend and there is no need for your child to be present as you will be able to schedule a screening assessment for your child in June.

"This is awesome!" "I want to do that again!" These phrases were heard many times today around a part of the Freeland Learning Center parking lot which this weekend was turned into a Sensory Fitness Trail to be enjoyed by all of the students during recess as well as during physical education classes. Thanks to a dedicated group of volunteers, what was just an idea became a reality for many happy students to enjoy. A huge thank you goes out to a Freeland parent, Mrs. Kendra Kundinger, who was instrumental in designing and organizing the project. Thank you also to Mrs. Michele Miller for all of your help and support with the project. This project could not have happened without the support of our amazing PTO who funded the project. We are also grateful for the Rohraff family for all of your dedication and hard work in getting the project completed. Finally, we want to send a huge thank you to the Freeland Middle School and High School student volunteers who gave up a large part of their weekend to help us paint the trail: Madison C. - Madelyn F. - Kate S. - Maia C. - and especially Molly O. Thank you for sharing your gift of time and talents with us and bringing a lot of joy to the Freeland Learning Center students. This project could not have happened without you! With many thanks, Izabella Lopez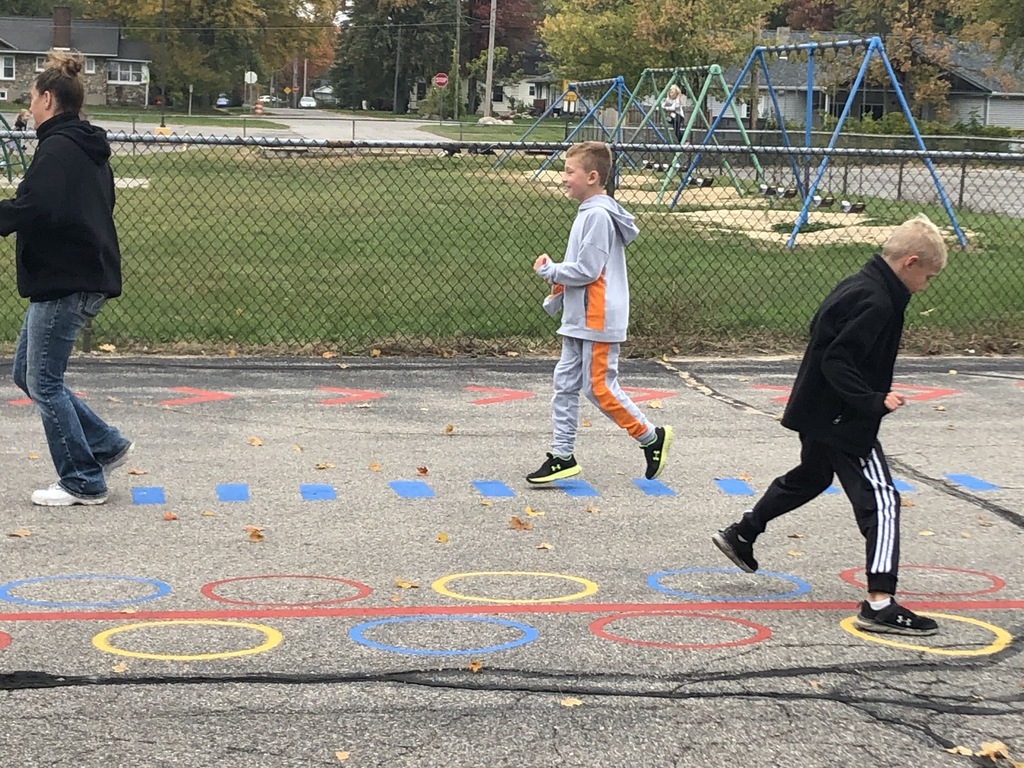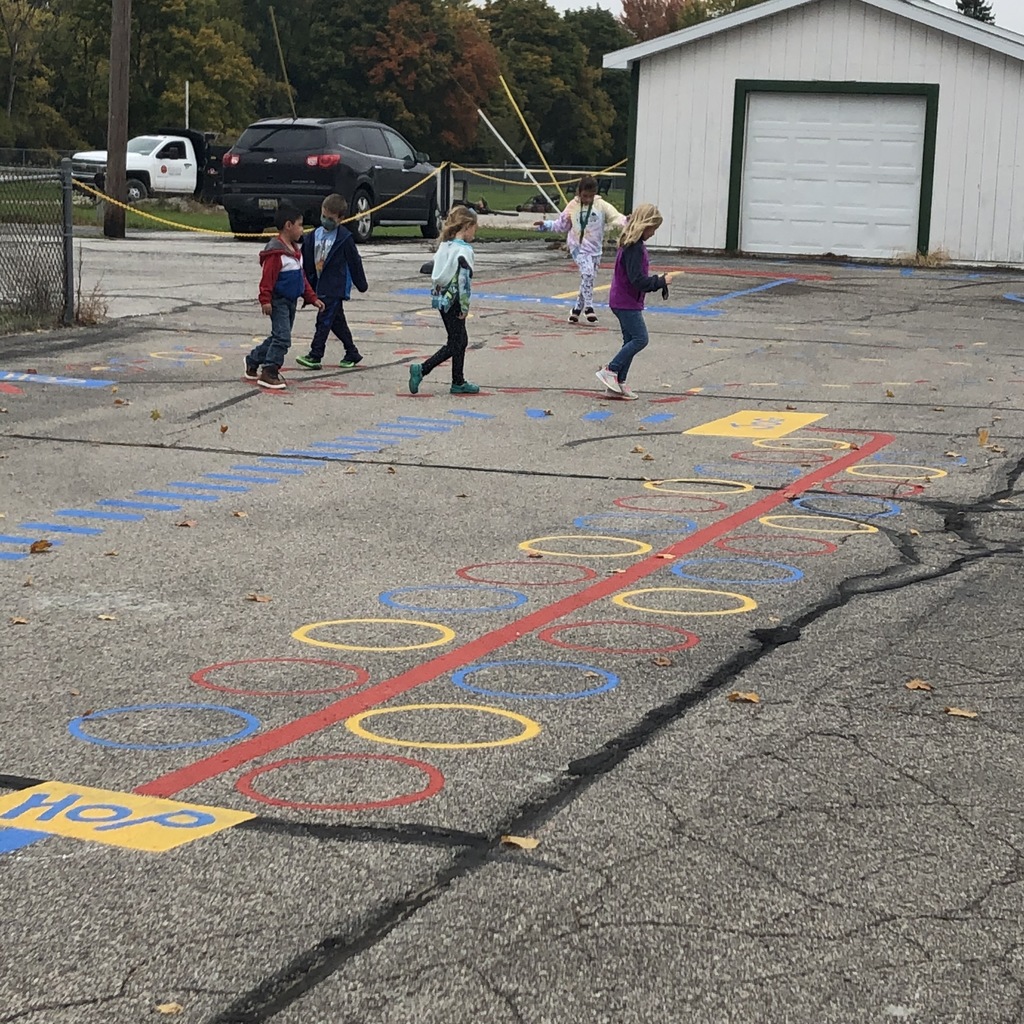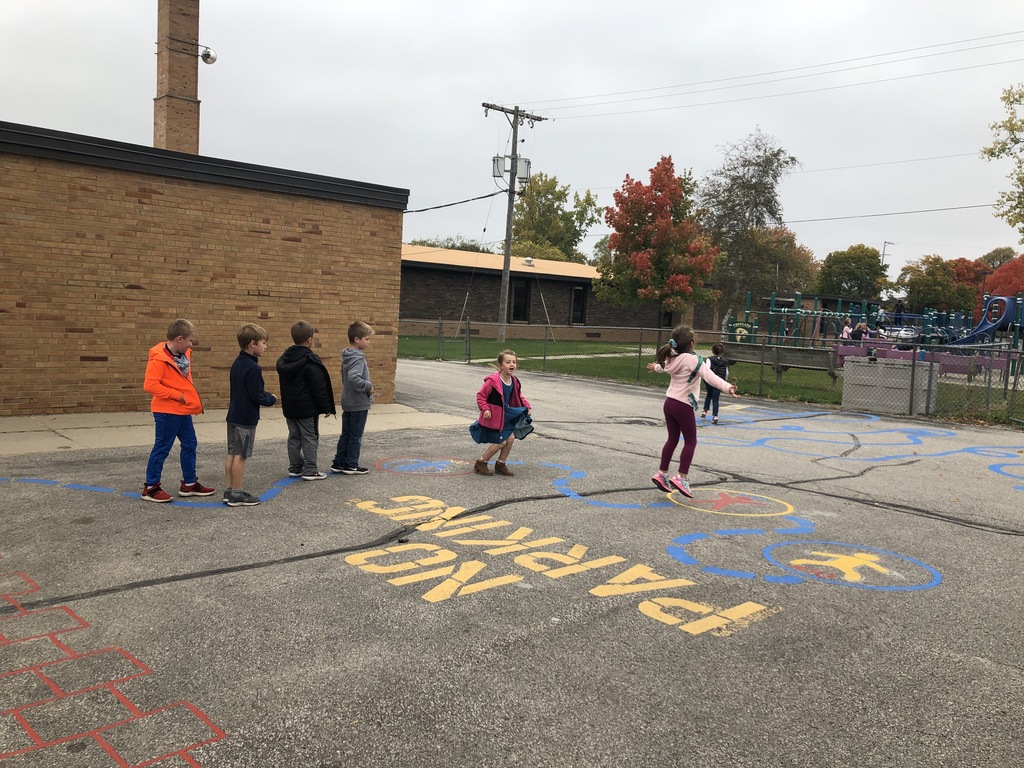 LC students enjoying reading with friends during the Read-In.

Here are some more images from the LC Read-In. Keep on reading Falcons!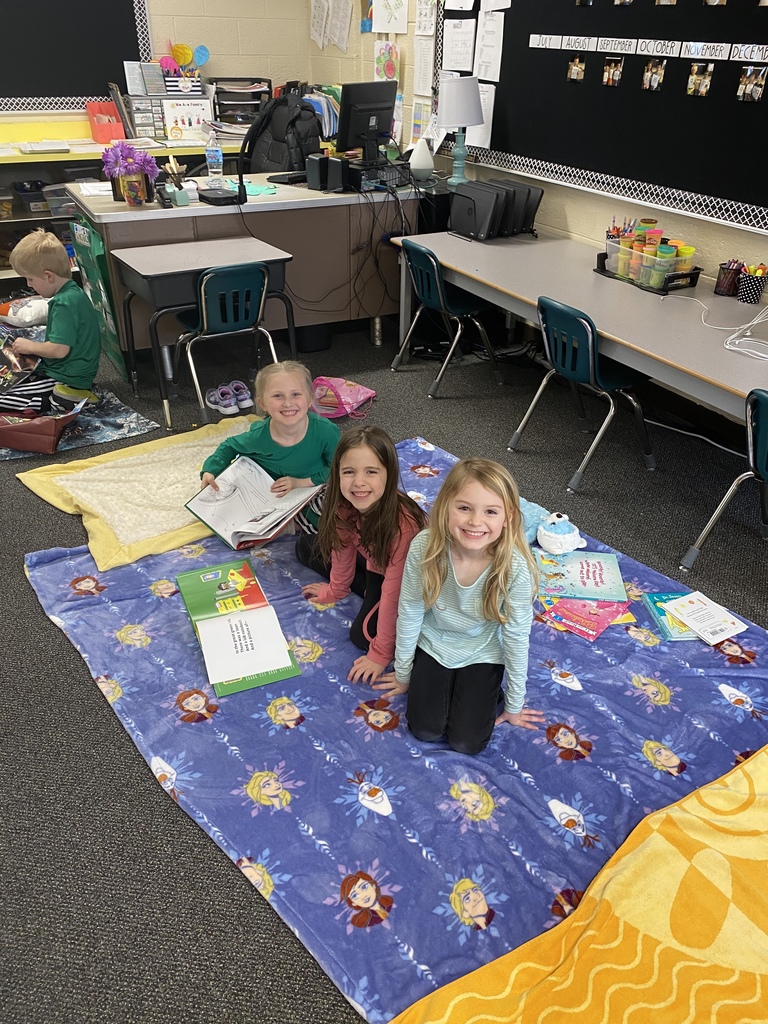 Freeland Learning Center students enjoyed a school wide Read-In today. Keep on reading Falcons!