I would like to congratulate our 2018-2019 Student Council members. I look forward to the wonderful ideas and partnership this school year. Madeline McDonald Makayla Staley Avery Miller Myra Unruh Elaina Brecel Emma North Makayla Martinez-Hines Ben Cook Paige Darrow Landrey Kuhn Alivia Schultz Emily Hamman Addison Seeman Nora Franklin Lily Winslow

Mrs. Benkert's and Miss Meyers second graders completed an activity that required them to communicate and make a plan collaboratively as team. They increased their communication with each other, and used strategies to stack all the cups in one pile without touching the cups.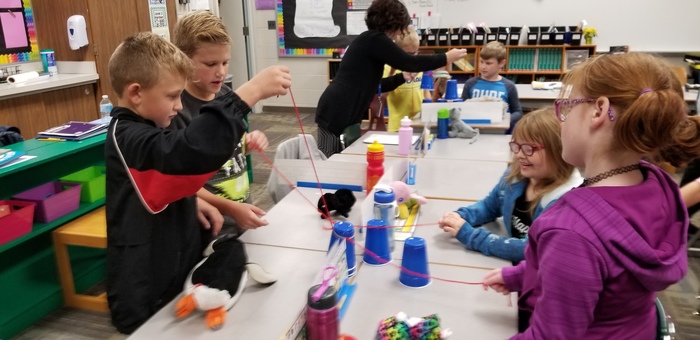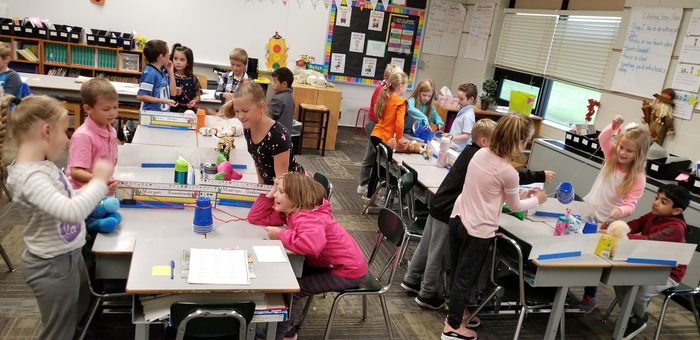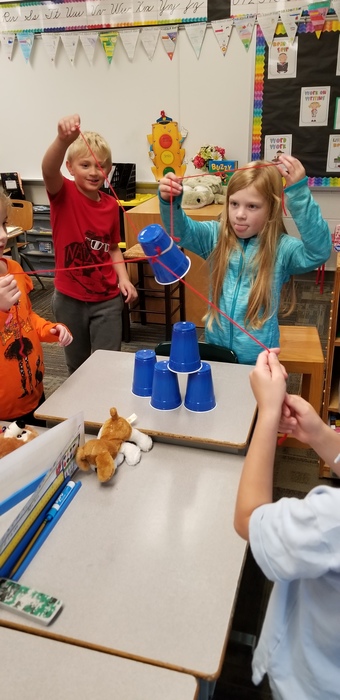 Halloween parade and party times have been selected and added to the FES events calendar located both on the app and website. Expect individual teachers to provide details pertaining to your child's classroom.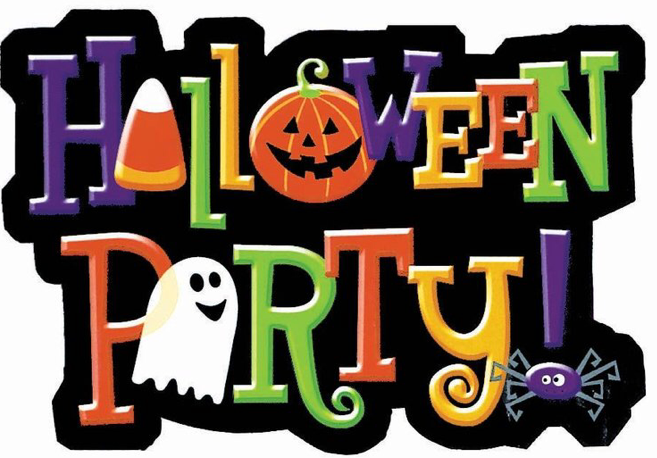 Information you need to know: *School pictures were sent home today. Please check backpacks and notify the office with any concerns. *Orange handbook acknowledgement forms went home today and should be signed and returned on Monday. *Next week is Homecoming Spirit Week.

STEM Third graders are using the Koma Koma app to learn all about animation using stop motion. This week students used Lego mini-figures to help tell their stories.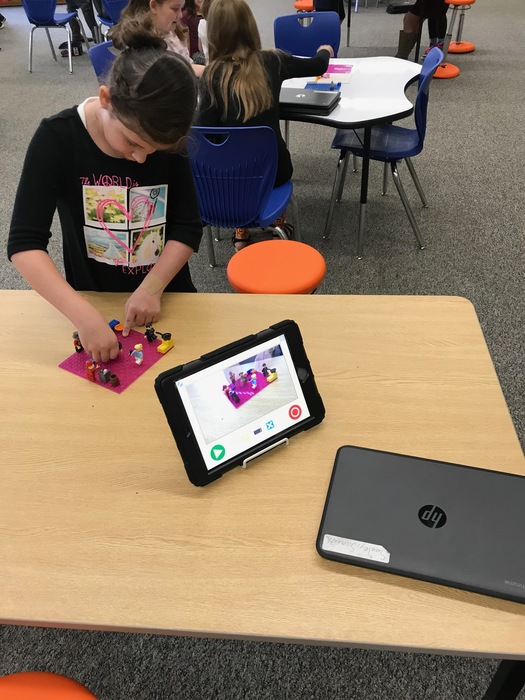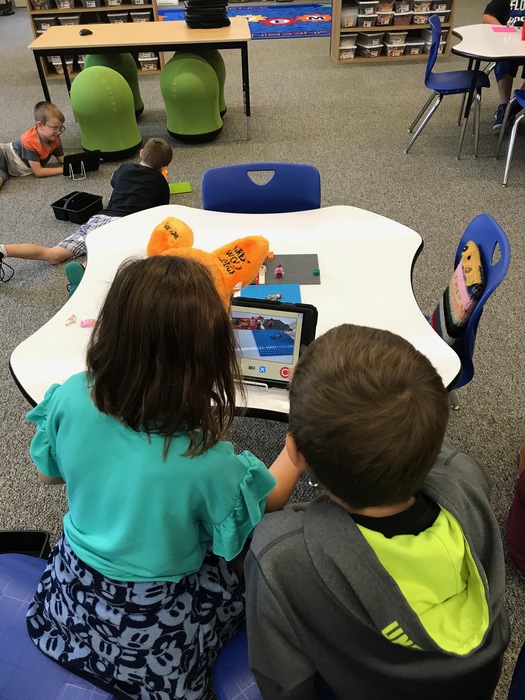 STEM Fifth graders are getting to know the Dash robot by making obstacle courses for Dash to complete. This is a lead-in to learning to code Dash and also great for problem solving and teamwork.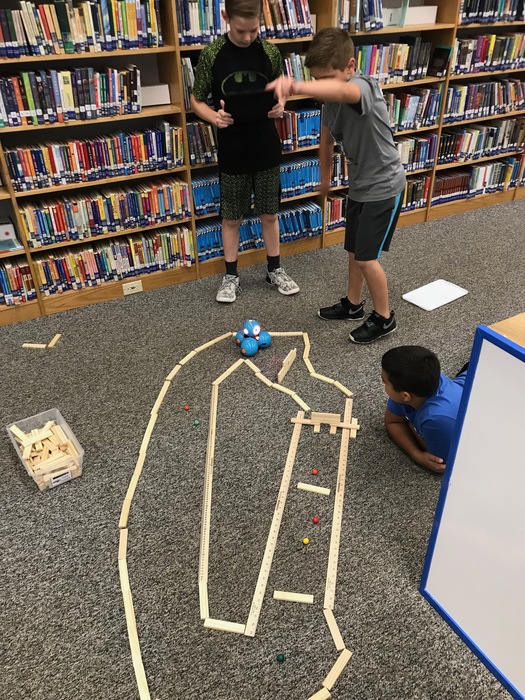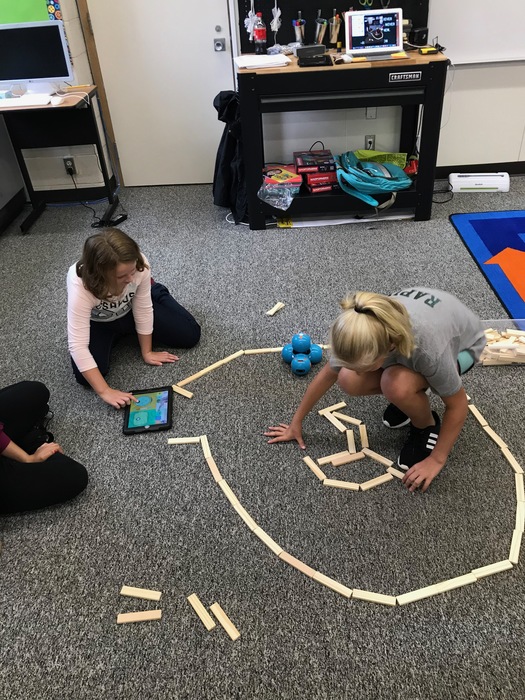 Next Week is Homecoming Spirit Week at the Elementary. Our theme days and week are sponsored by our 6th Grade Student Council. Monday- Decade Day Tuesday- Tie-Dye Day Wednesday- Patriotic Day Thursday- Workout Day Friday- Falcon Day


Friends making memories at lunchtime.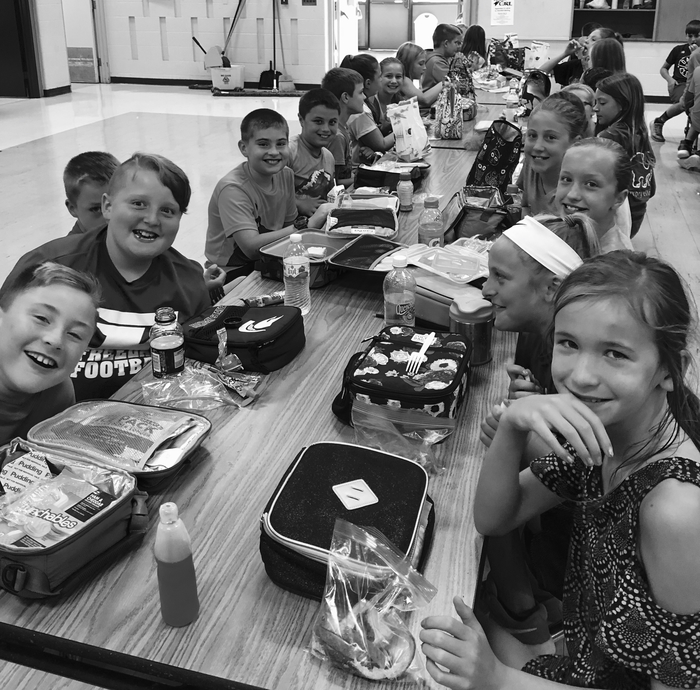 Elementary Handbook We have posted the Elementary handbook on our website and app under "Documents." Be sure to check it out.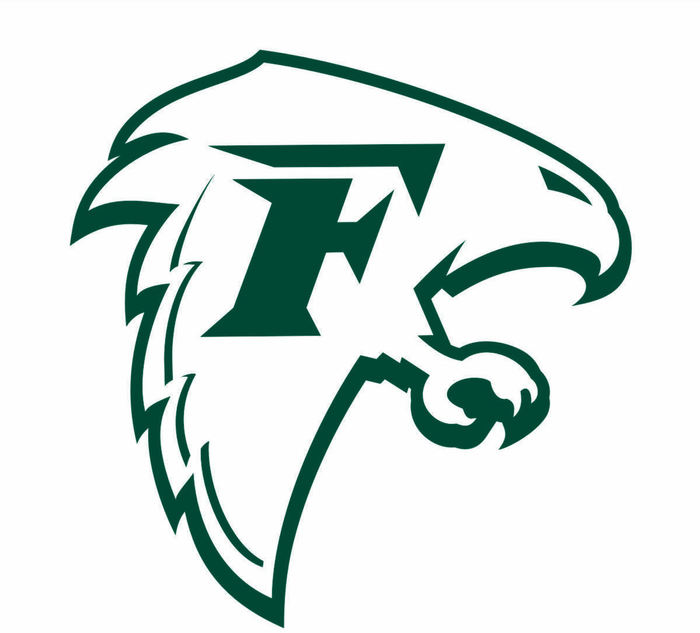 Top Runners at the Spartan Invitational Saturday Braydon Honsinger (8th grader) won the middle school 3200m race in a time of 10:31. Coming in 3rd place overall was 6th grader TJ Hansen in a time of 11:06. This was a personal record. Congratulations - another proud day to be a running Falcon!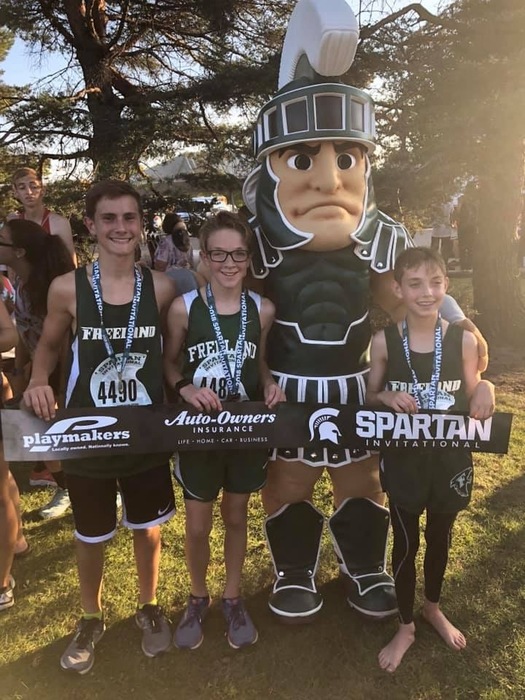 Clash for a Cure Spirit Week Neon Day at the Elementary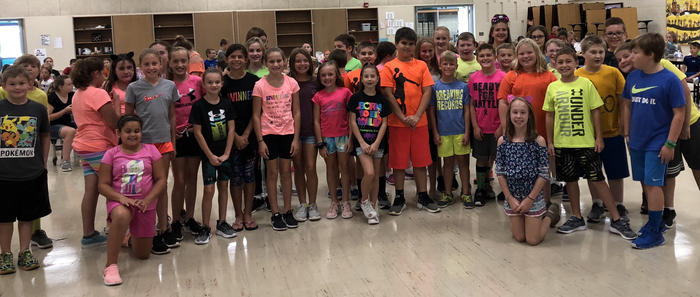 Clash for a Cure Spirit Week September 17-21 Monday- Neon Day Tuesday- Favorite Sports Team Day Wednesday-Mismatch Day Thursday- Grade Level Color Day 2nd- green 3rd- orange 4th- blue 5th- purple 6th- hot pink Friday- Freeland Pride Day

Hallway Hero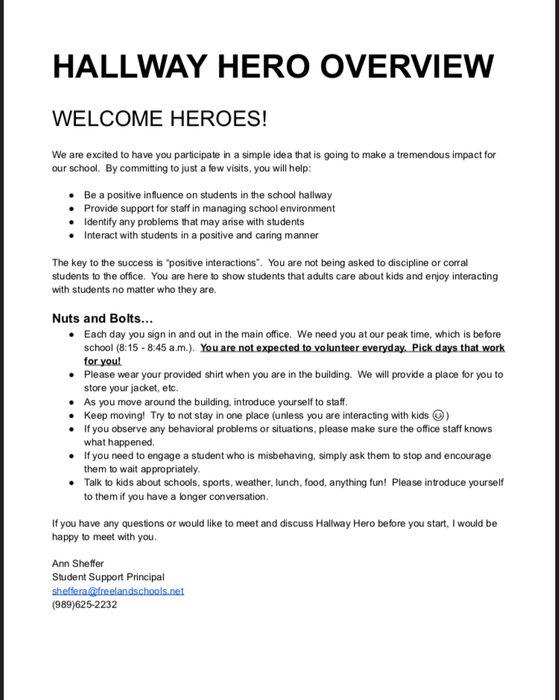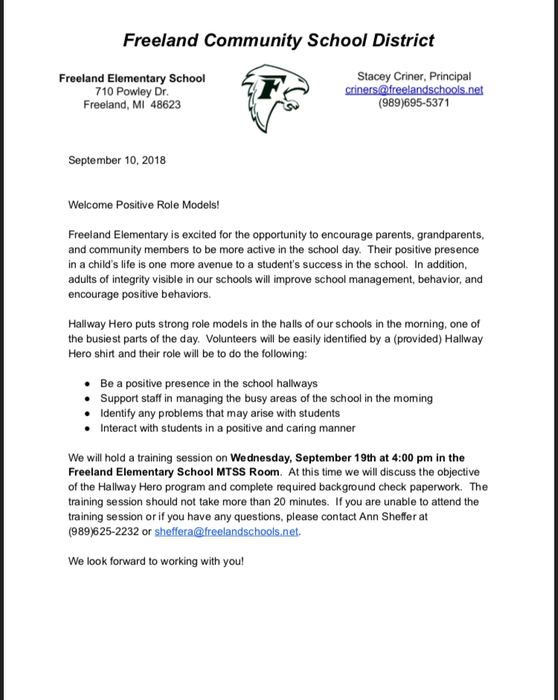 Picture day at the elementary went well today despite the steamy hot weather. Your child will receive their student ID card by Friday. Remember that the ID card allows Freeland students to enter our home athletic events free of charge. I look forward to seeing you at the games.

You are invited to our annual MTSS Parent Meeting. At the meeting we will provide an overview of our MTSS reading interventions and programs, review PA 306 (3rd Grade ReadingLaw, and discuss Family Engagement. Who: Young 5s - 5th Grade Parents When: Wednesday, September 12, 2018 Time: 6:00 - 7:00 PM Where: Freeland Elementary School Media Center If you have any questions, please contact Ann Sheffer, Student Support Principal,
sheffera@freelandschools.net
.