Mrs. Henning's 5th grade science students participated in a Virtual Field Trip with Hartley Outdoor Education Center thanks to the Freeland PTO. After an interactive zoom presentation about Michigan owl species, the 5th graders dissected and analyzed the contents of owl pellets to determine what owls eat, as well as what type of owl made the owl pellets.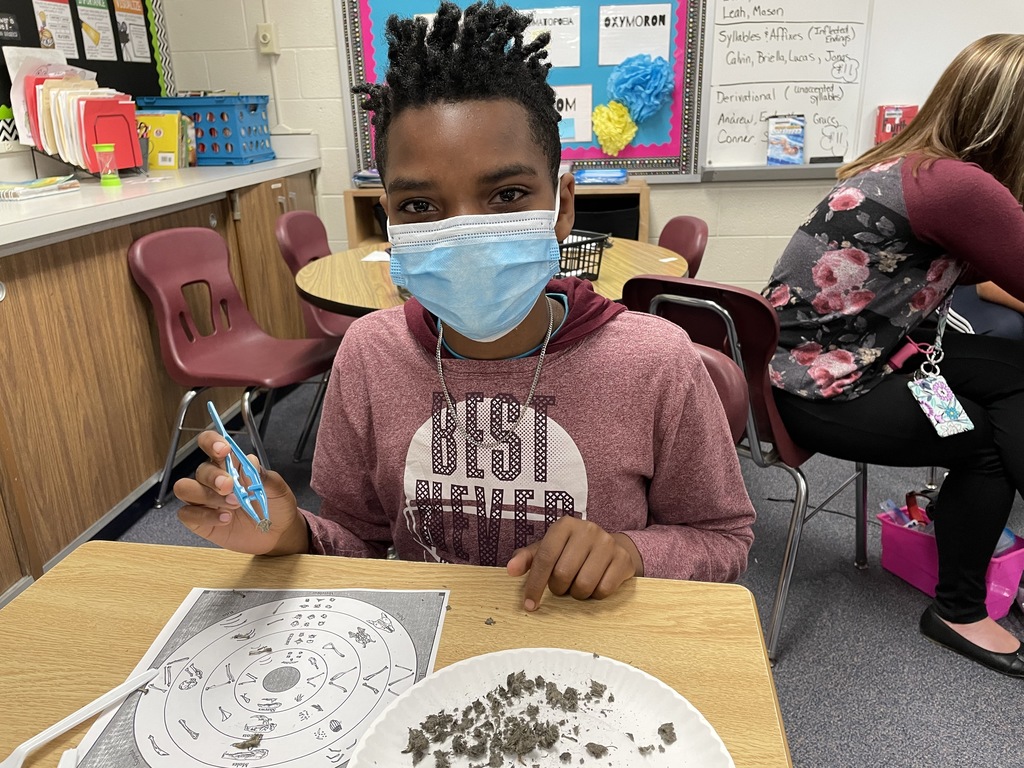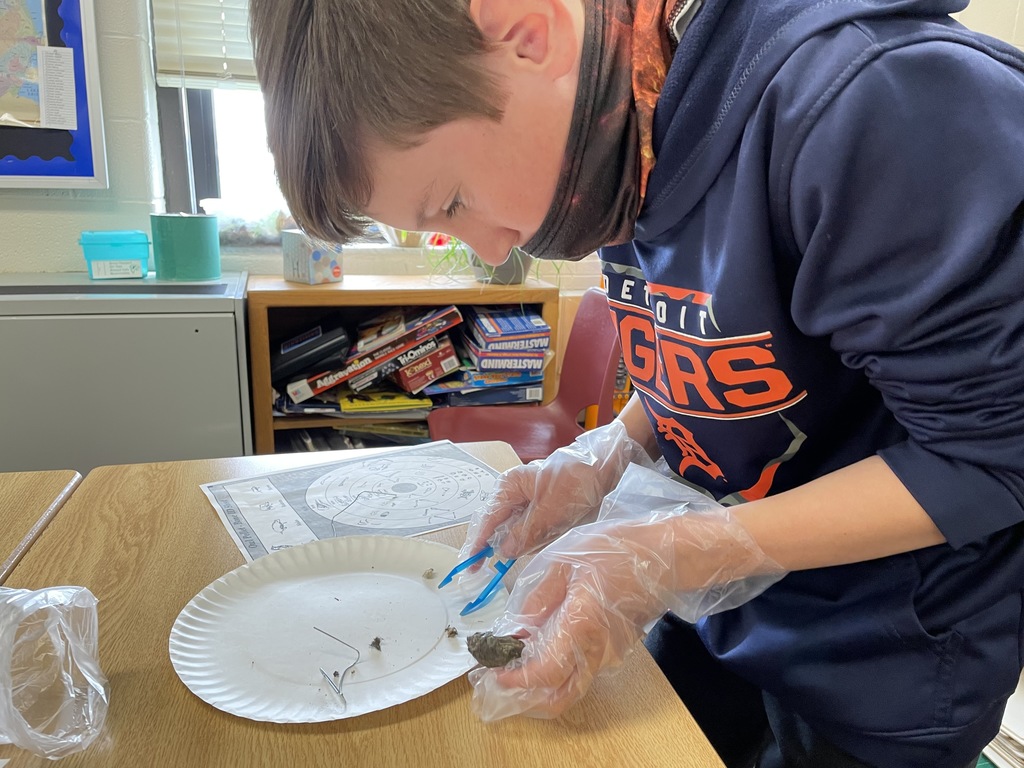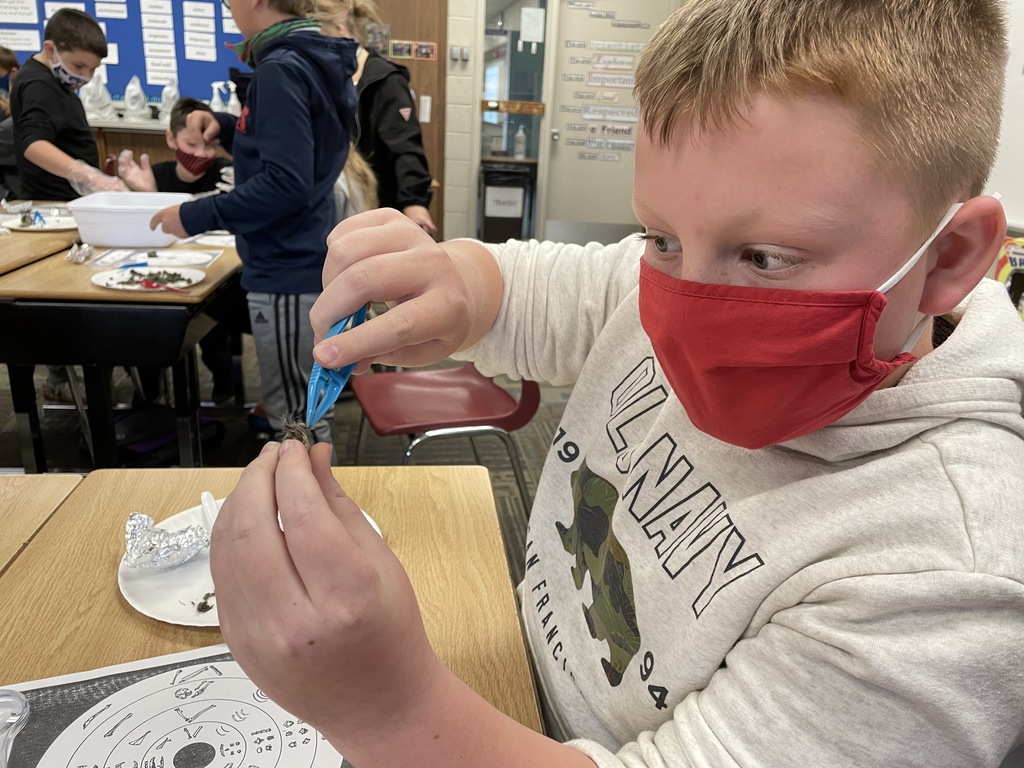 Students in Mrs. Dake's 5th grade Social Studies classes were challenged with an Escape Room. They were asked to decode interesting facts about the Boston Massacre. All of the groups cracked the code!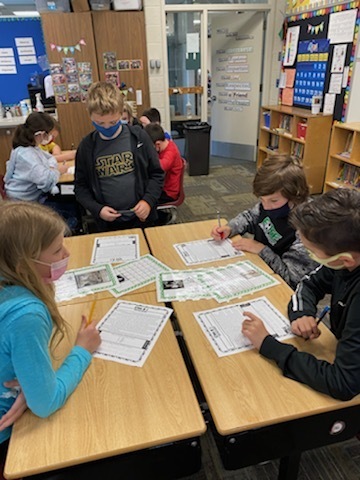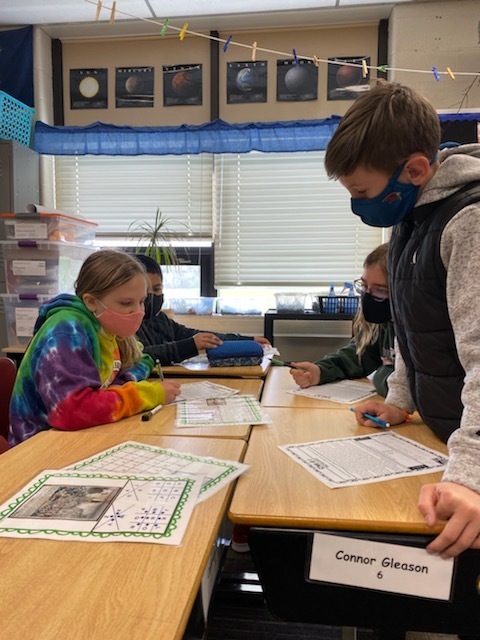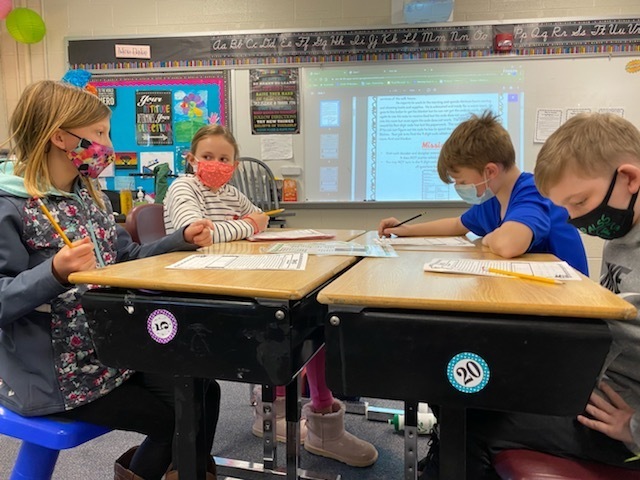 In recognition of all the hard work and reading that took place during March is Reading Month, the FES/FLC PTO purchased water bottles for our students. They arrived earlier this week and were passed out to students today. Needless to say, they were a big hit! Thank you PTO for supporting our Falcon readers!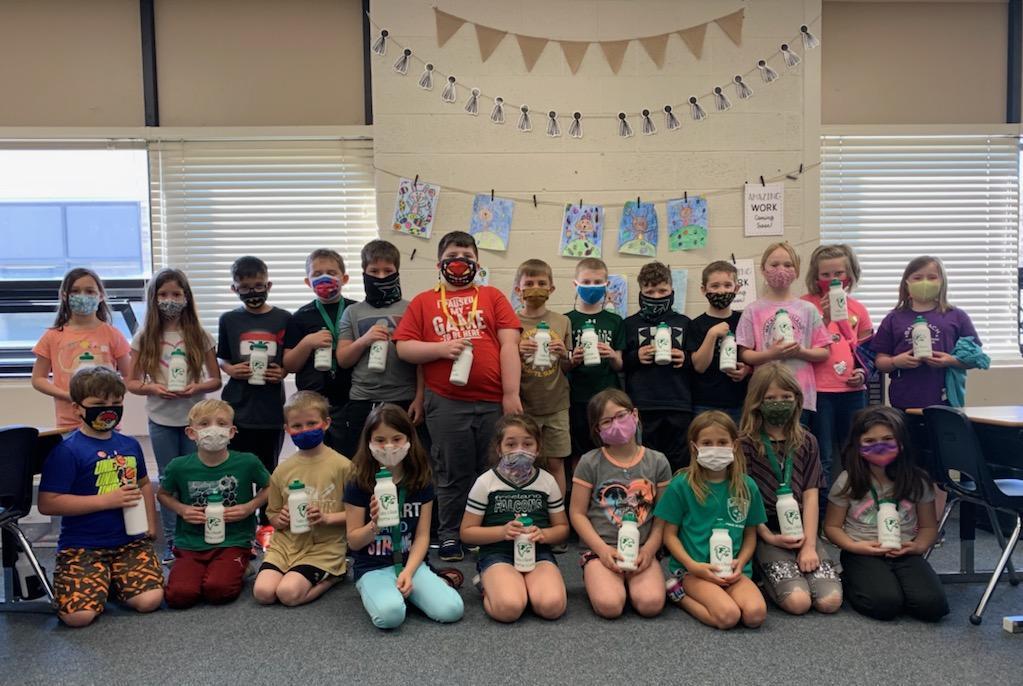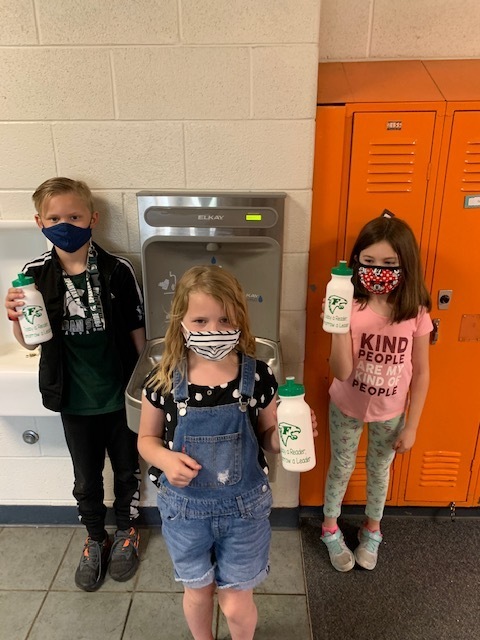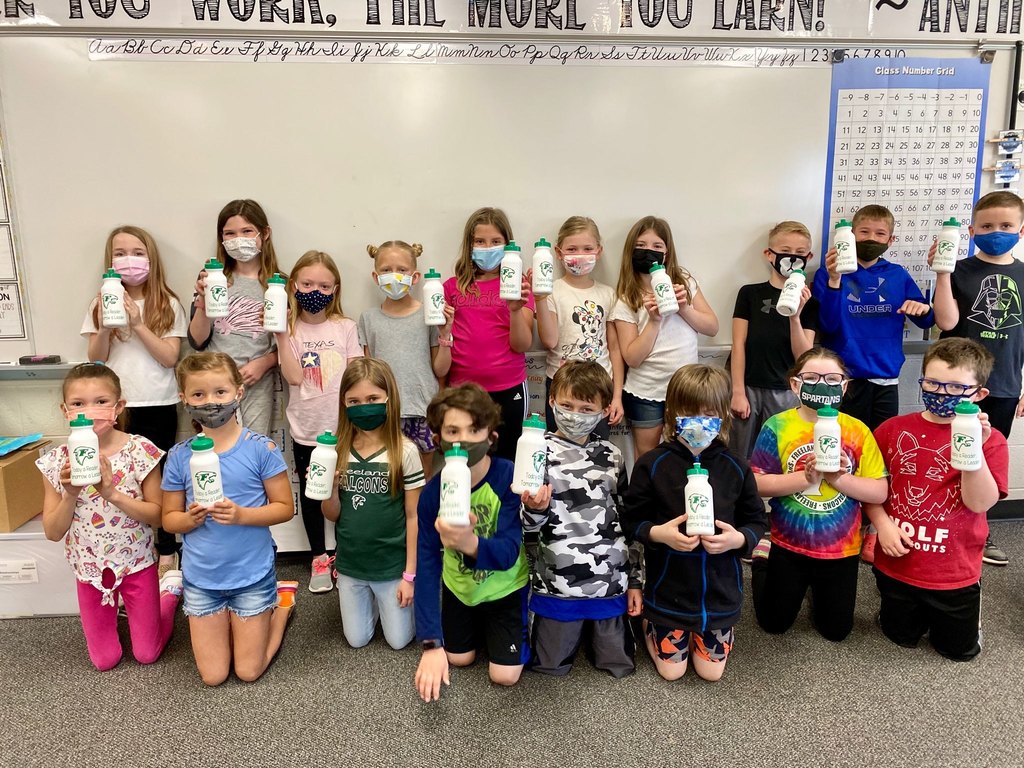 Freeland Elementary School sixth graders, Rylan Harwood and Katie Sphyhalski, are back-to-back 12U state champions! Very talented athletes and Freeland Falcons! Congratulations ladies on a great season!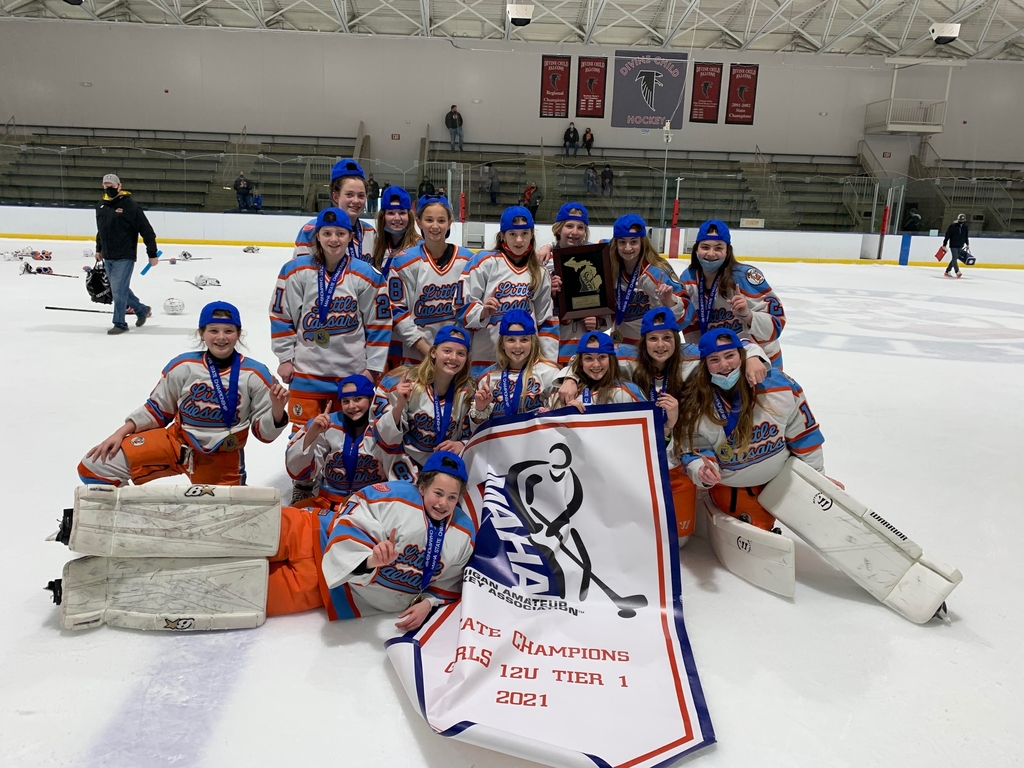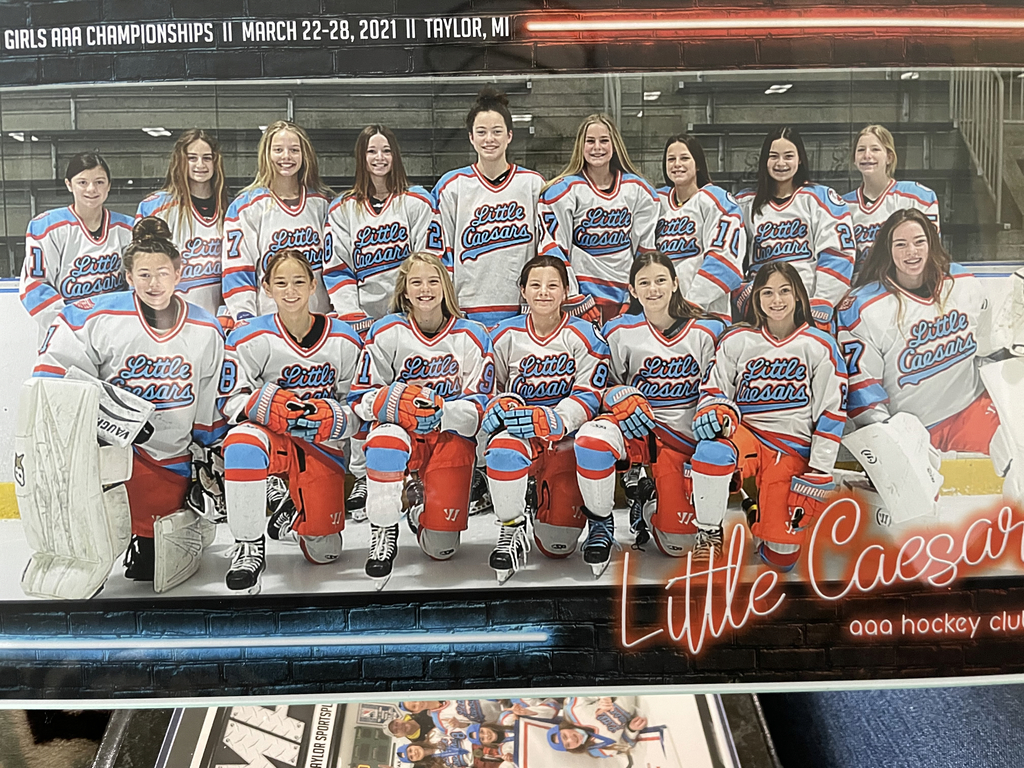 More pictures from Friday's Pajama Day at Freeland Elementary! This coming Friday will be Beach Day so look for some more fun pics later this week!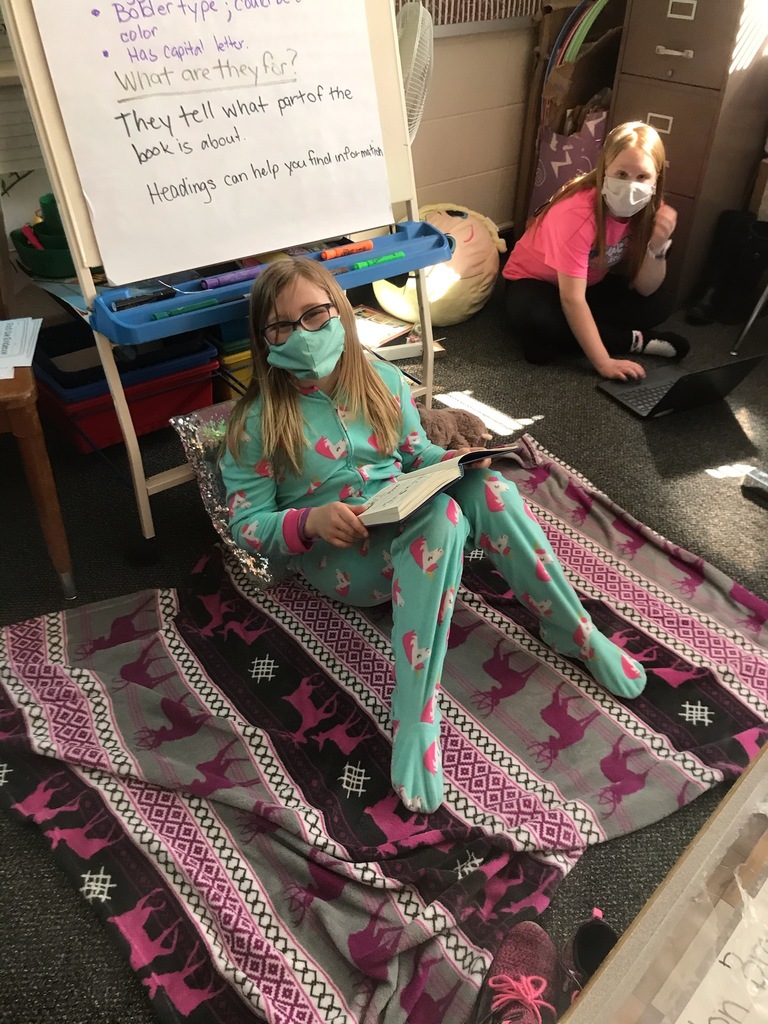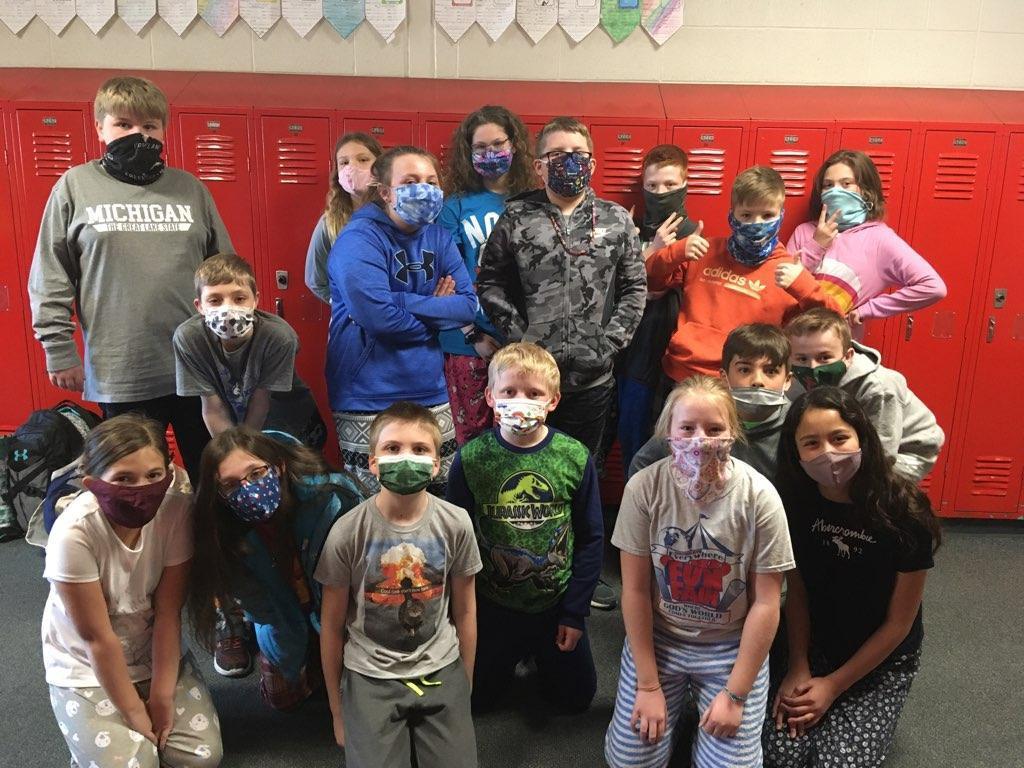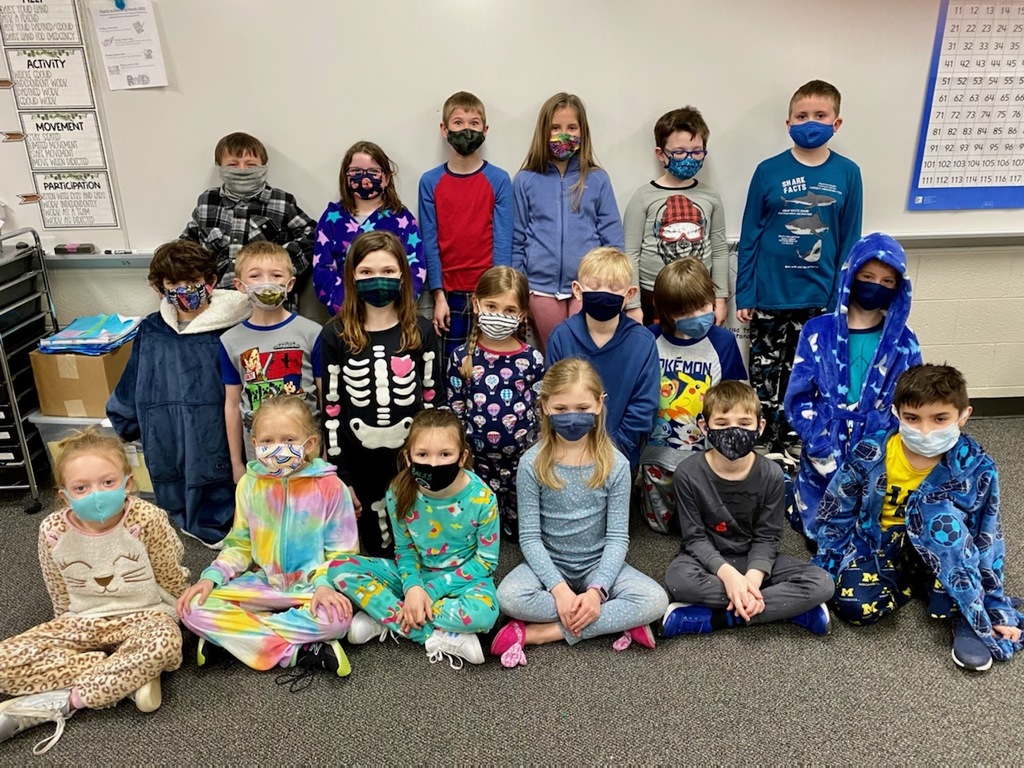 This Friday was "Cozy Up With a Good Book Day", otherwise known as Pajama Day! Freeland Elementary students had a great day reading with lots of different activities!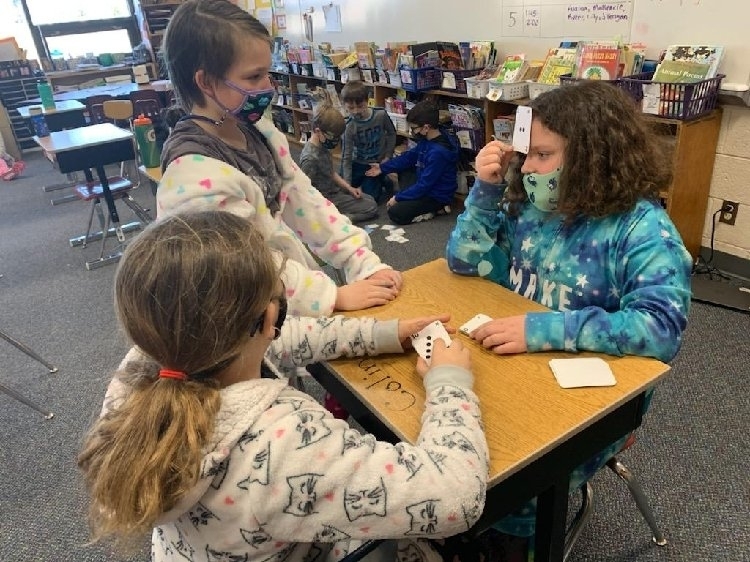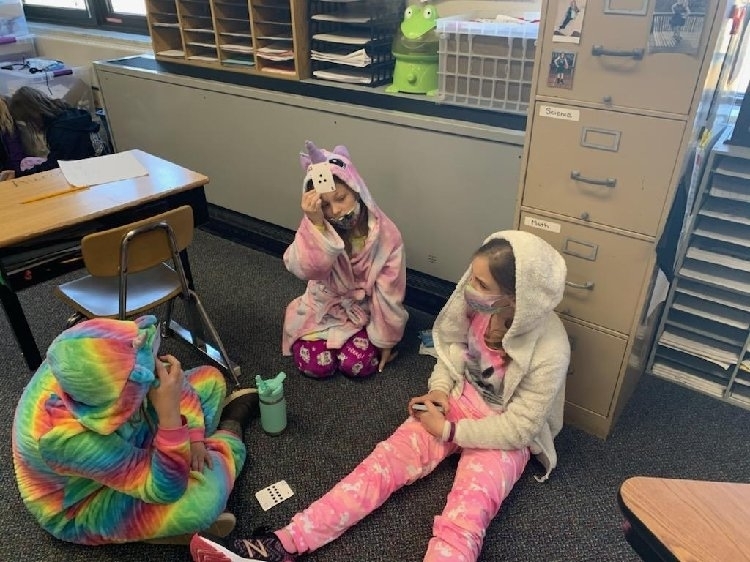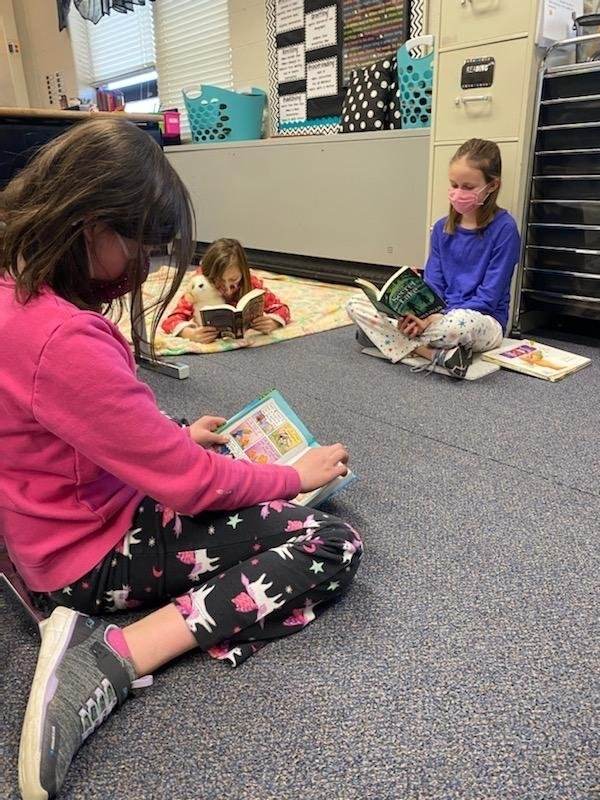 Mrs. Dake's 5th grade social studies students had fun playing a Triangular Trade Game where the goal for each group was to negotiate the best trade possible.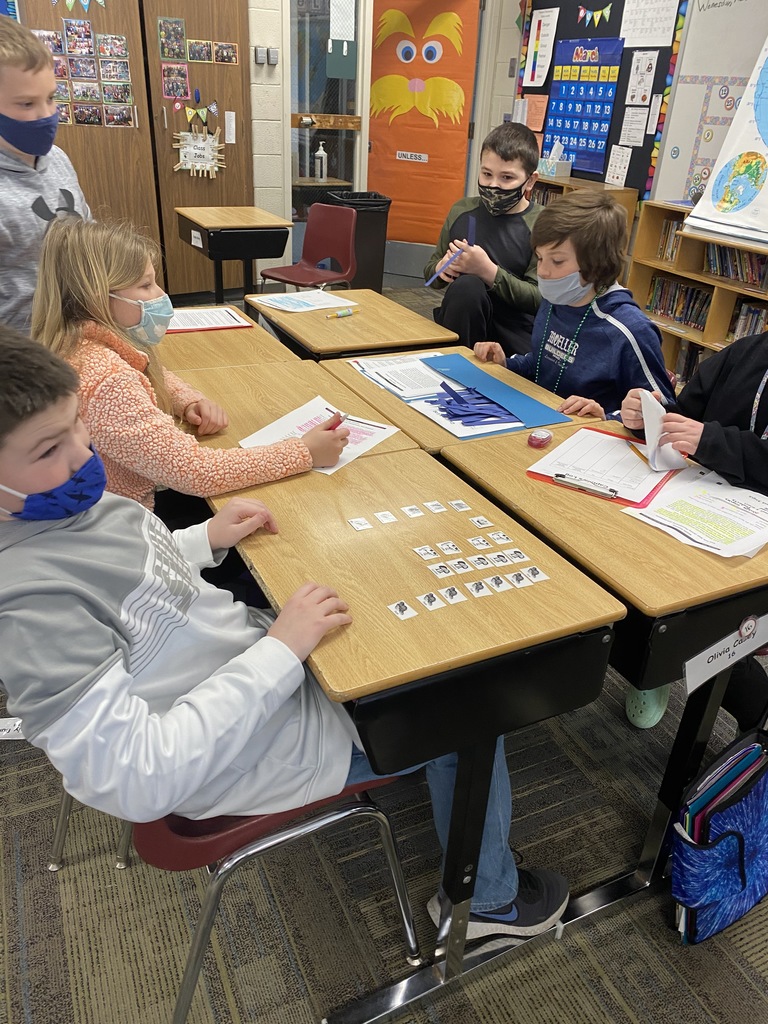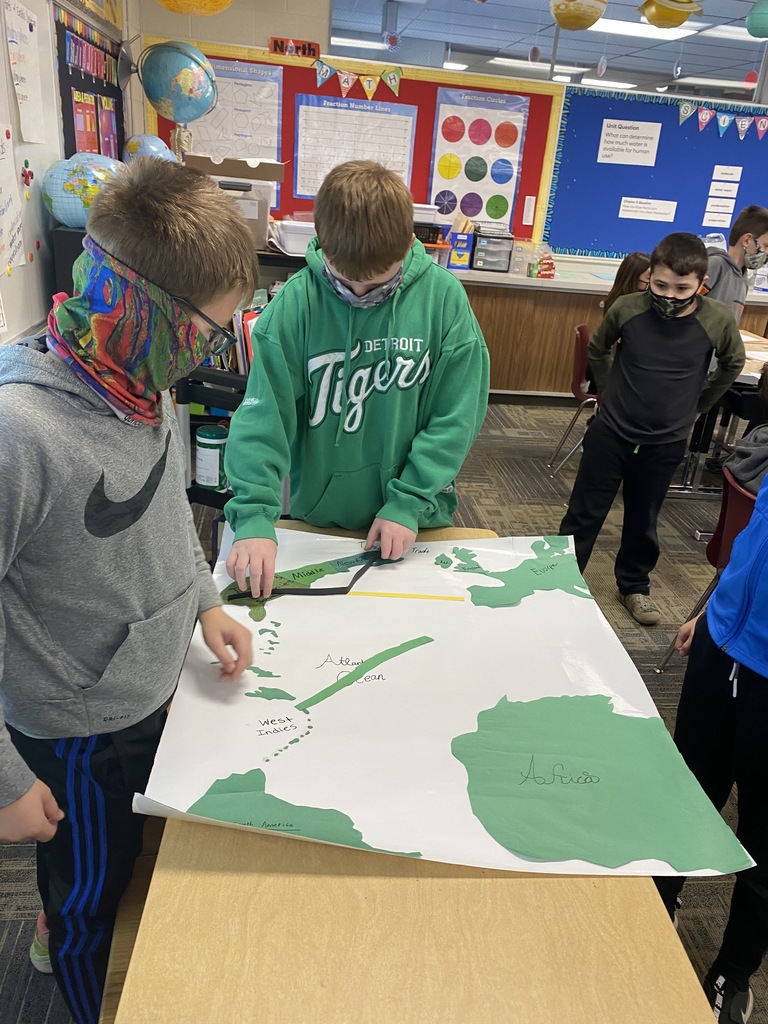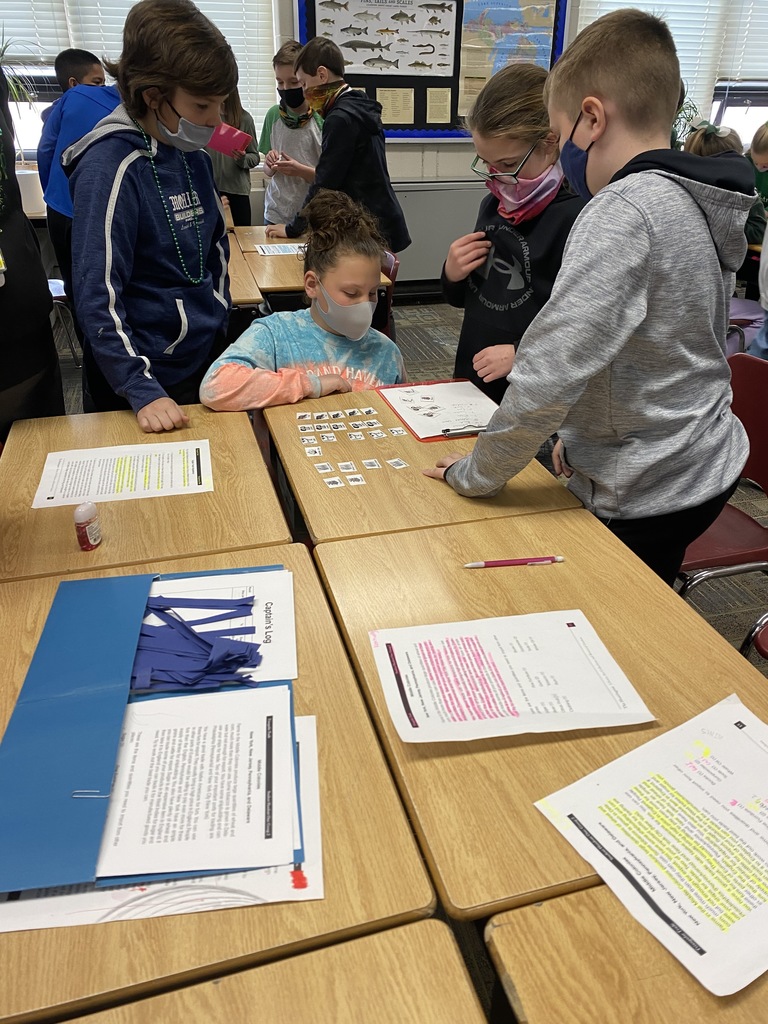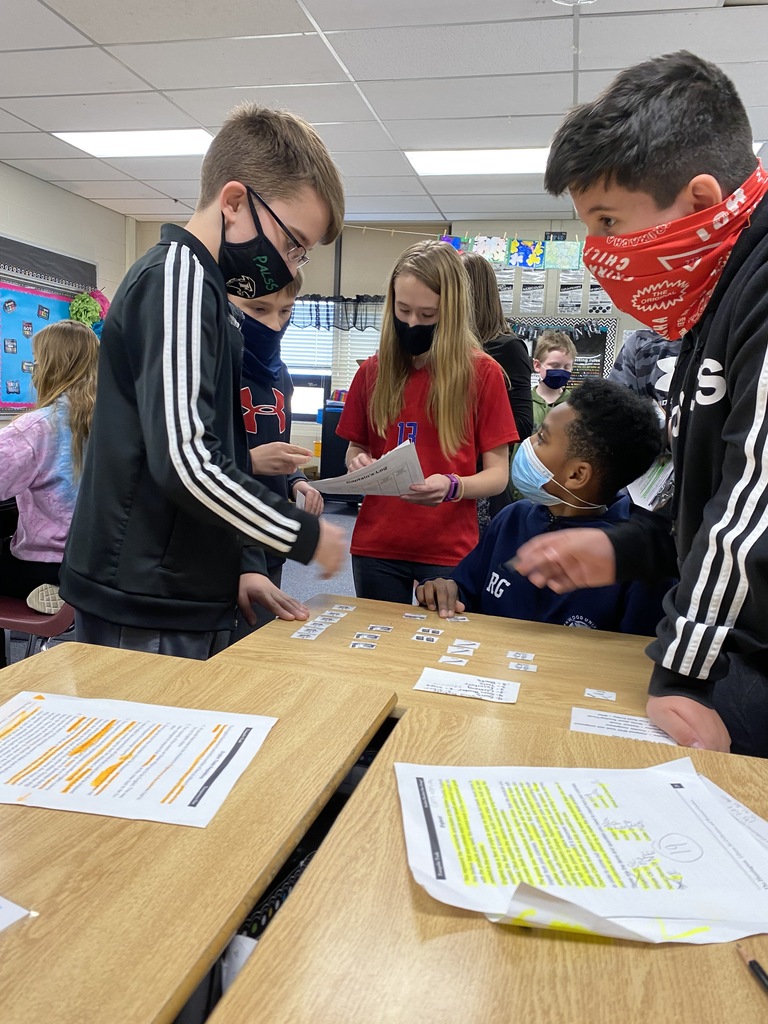 Mrs. Somers' 5th grade class made pronoun books and visited Mrs. Duley's 2nd grade classroom to share what they created. The students were so excited!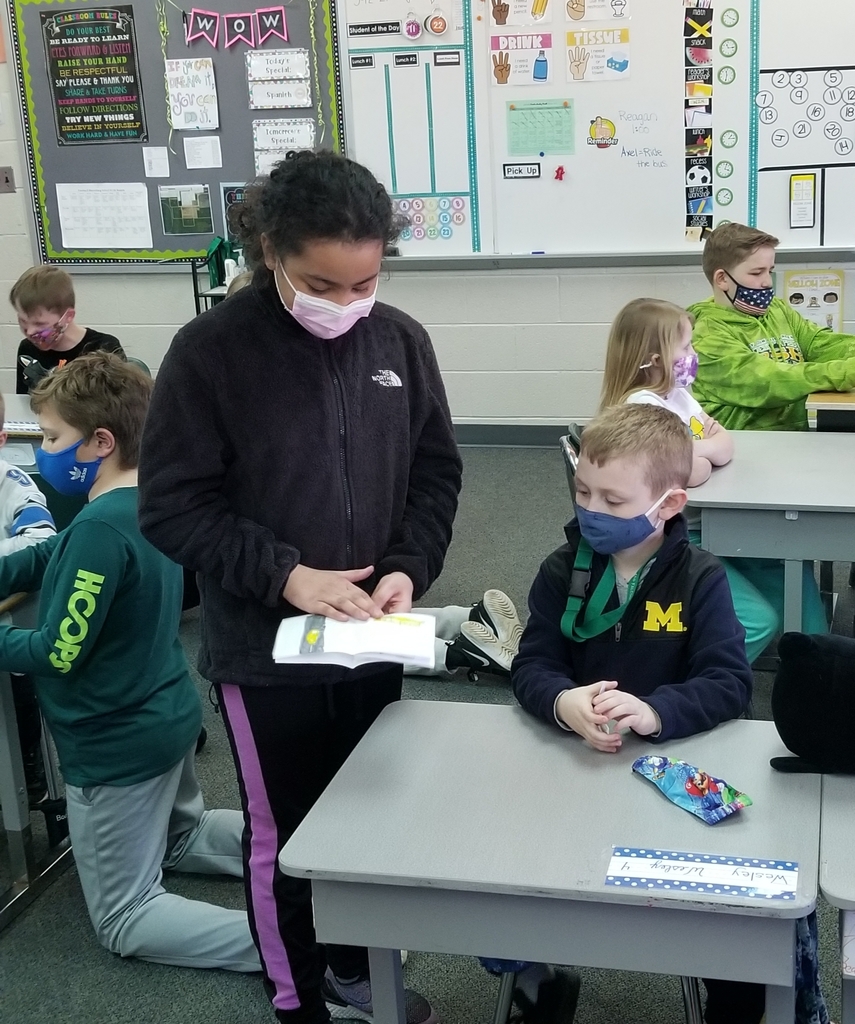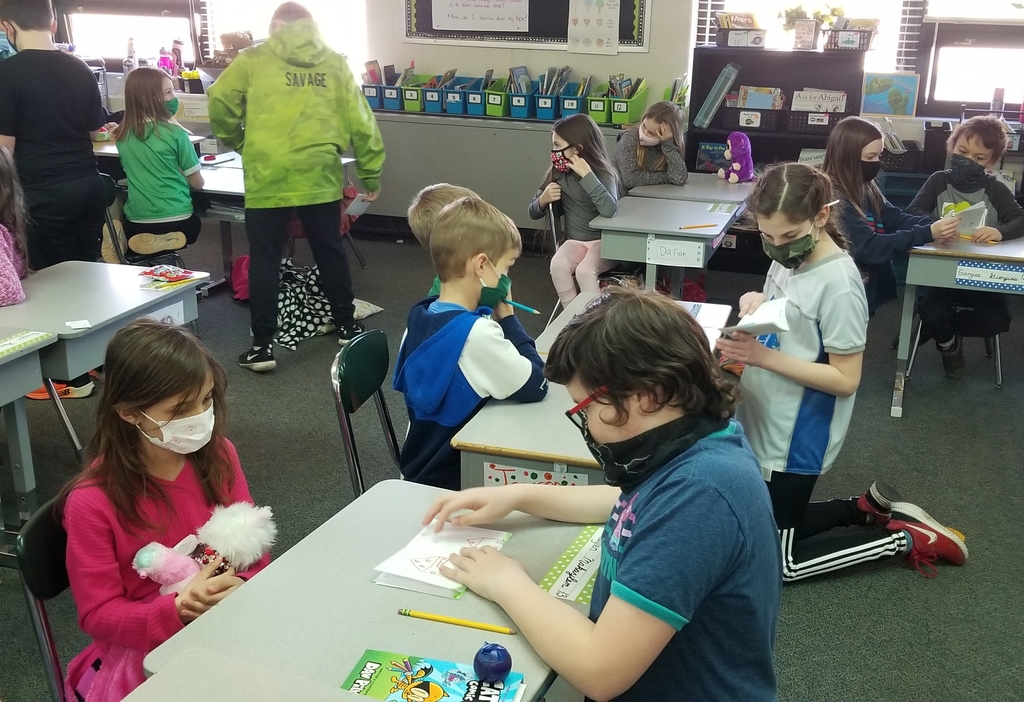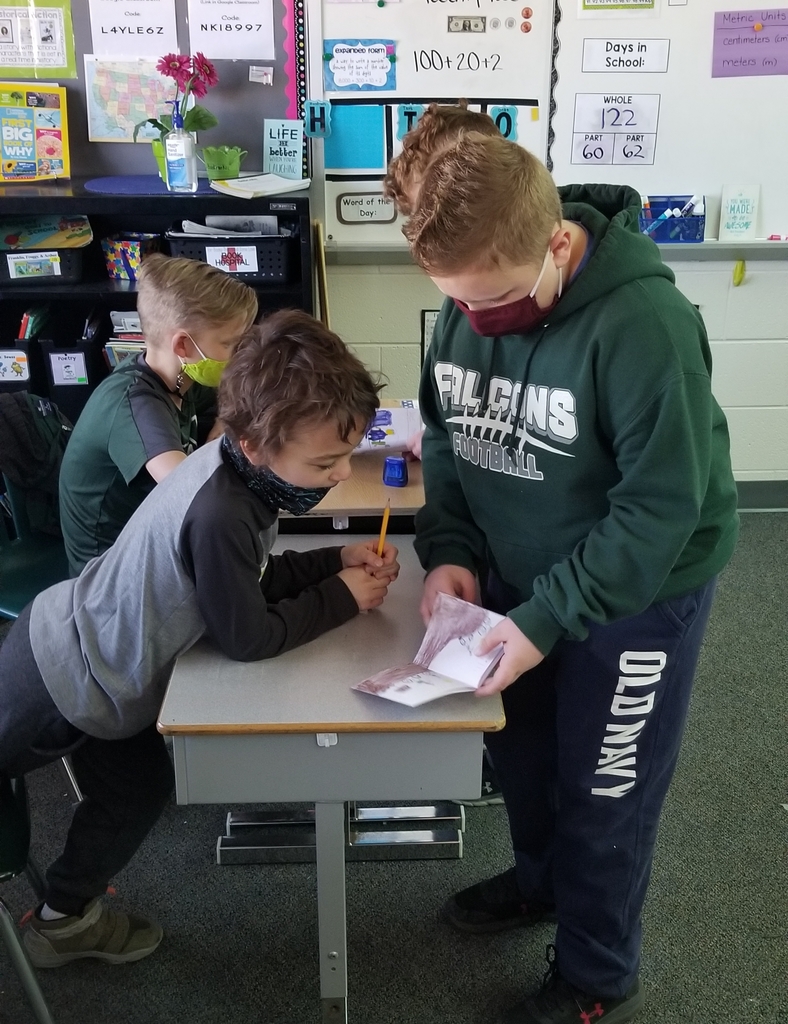 Fifth graders enjoyed the gift of a mini Read-In to celebrate the "Don't Sweat It, Just Read" spirit day!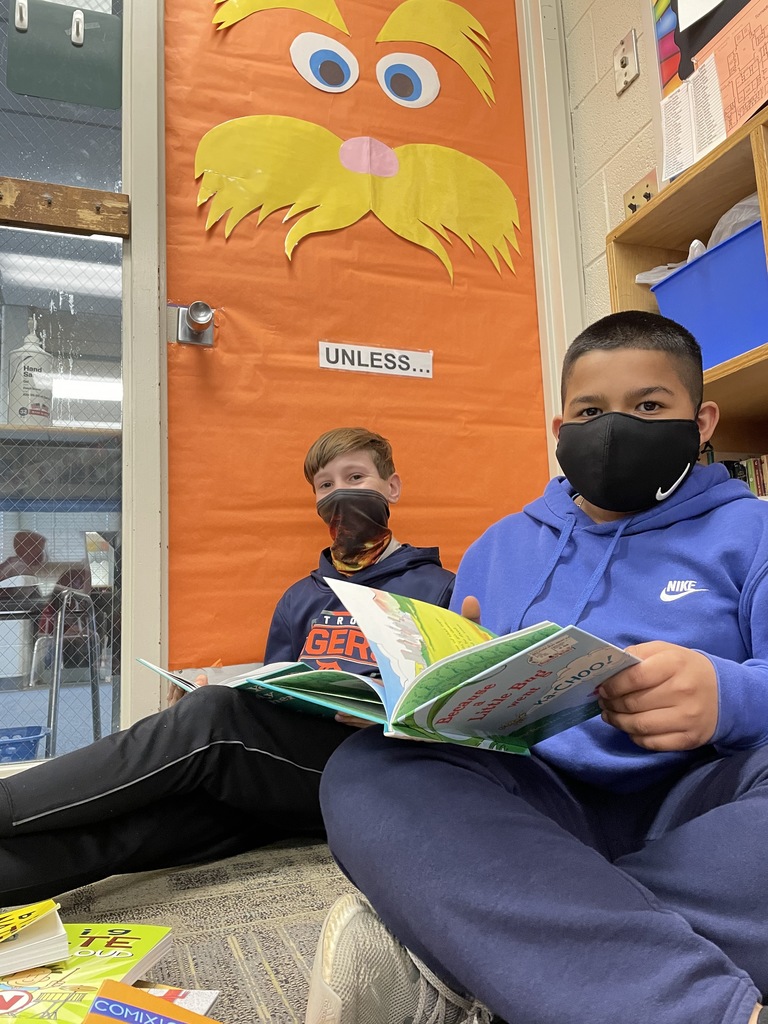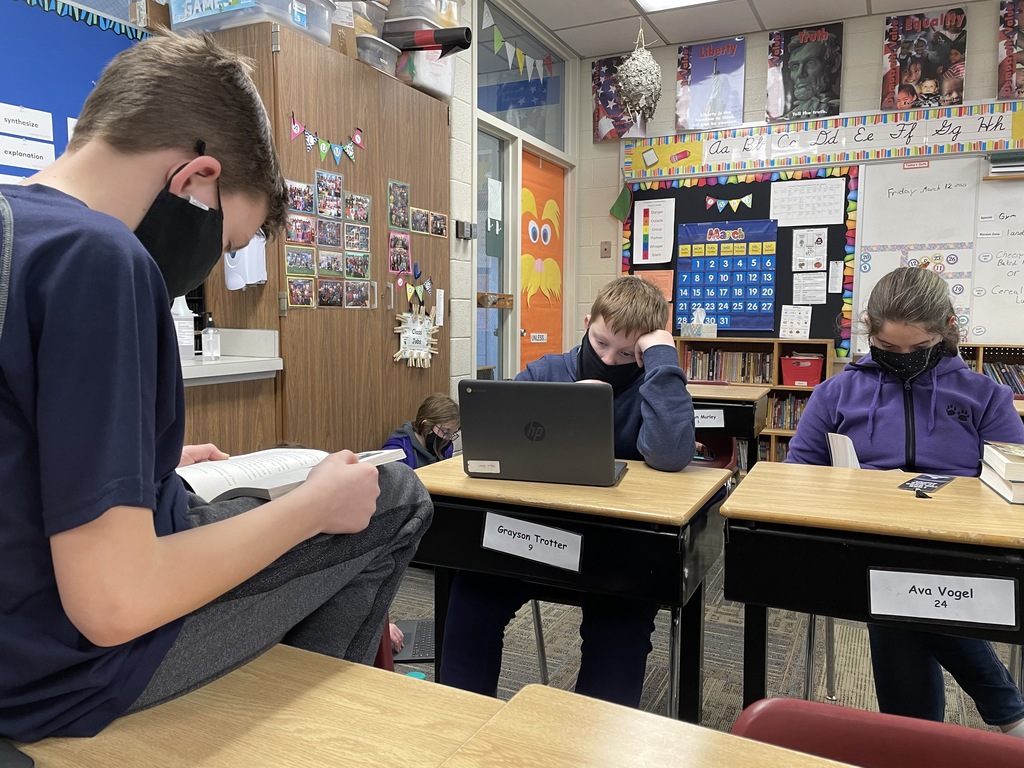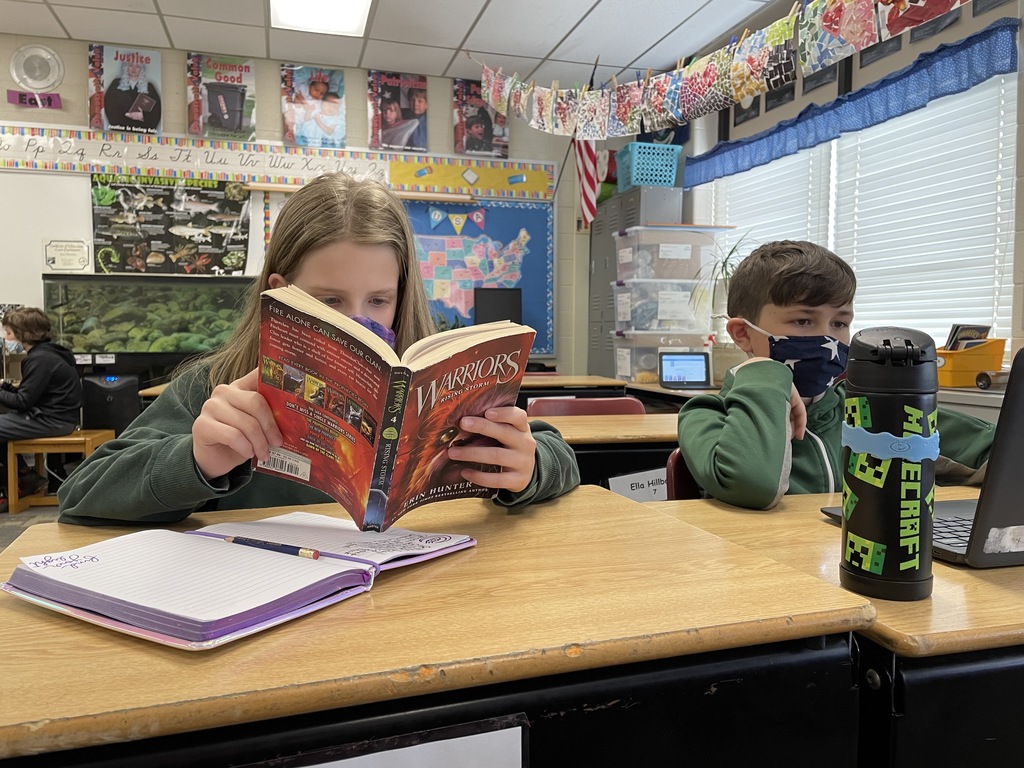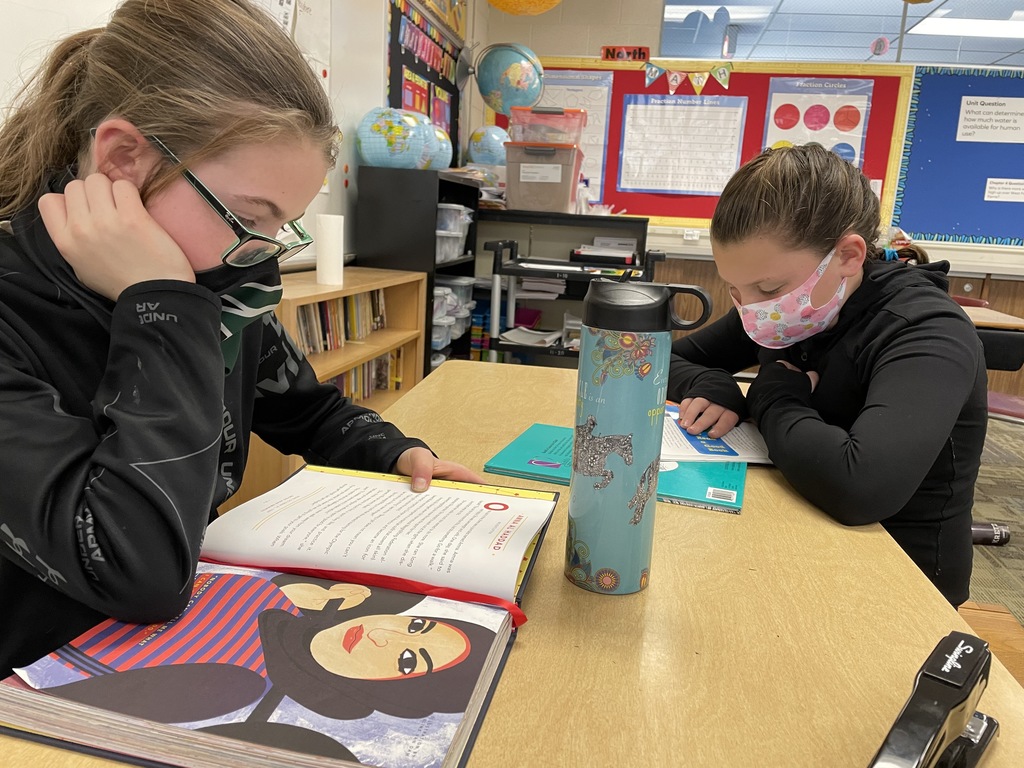 Mrs. Duley's 2nd grade class enjoyed their Virtual Field Trip with author and illustrator Mike Artell!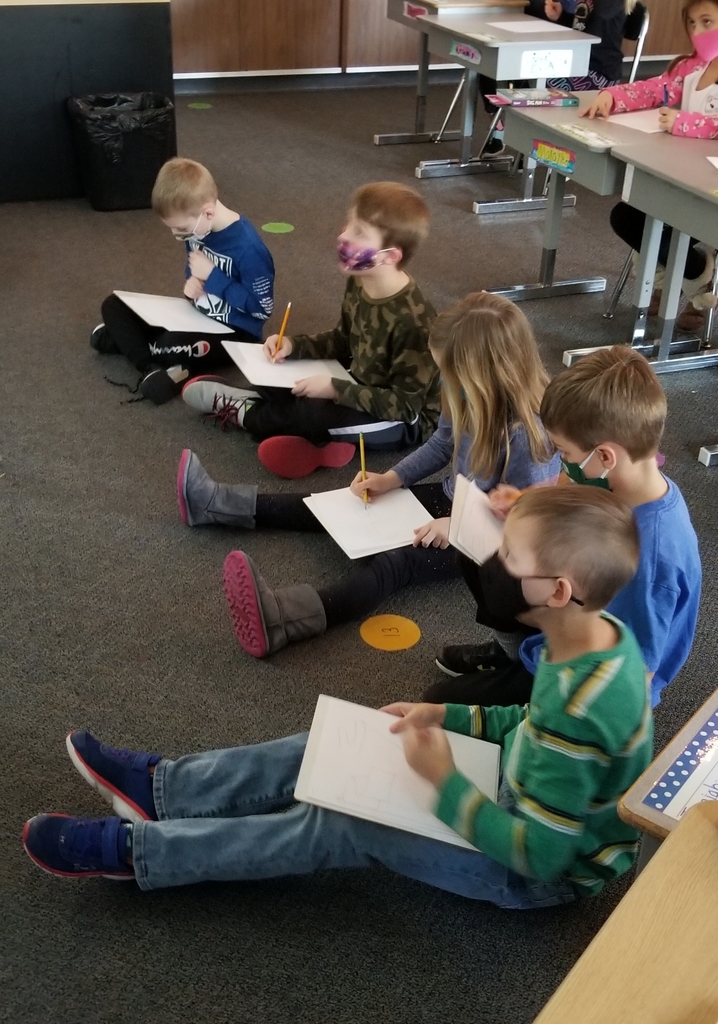 4th graders enjoyed their Virtual Field Trip with Mike Artell, author and illustrator. He Zoomed with us from his home state of Louisiana, and he taught us how to draw some really neat things!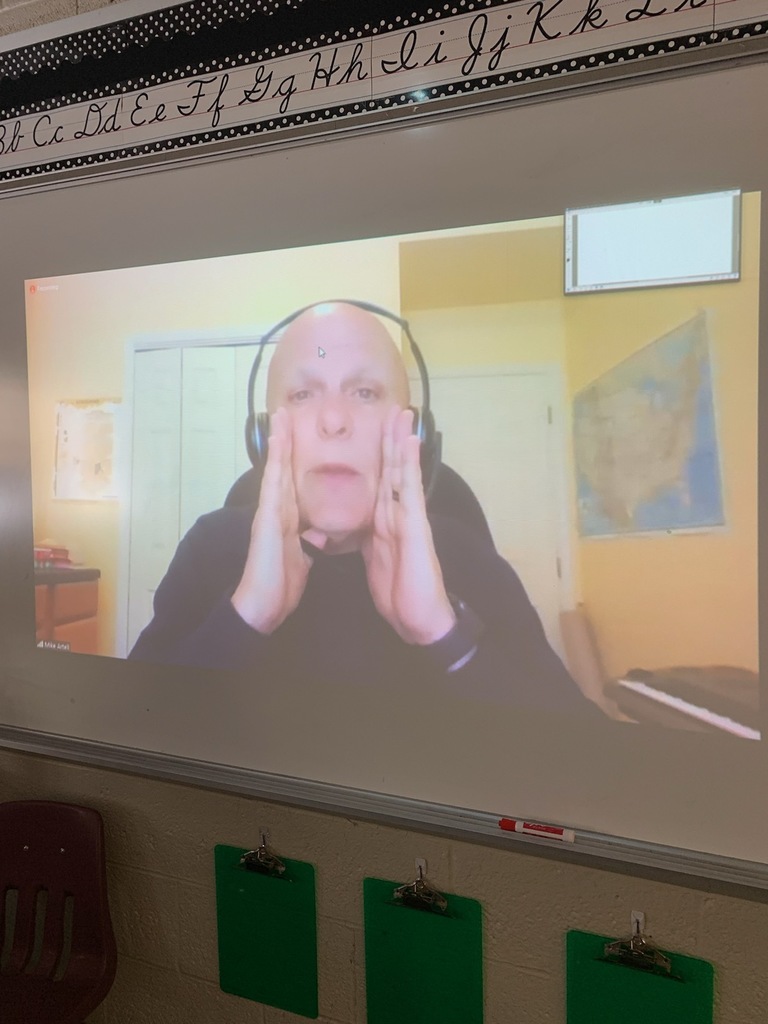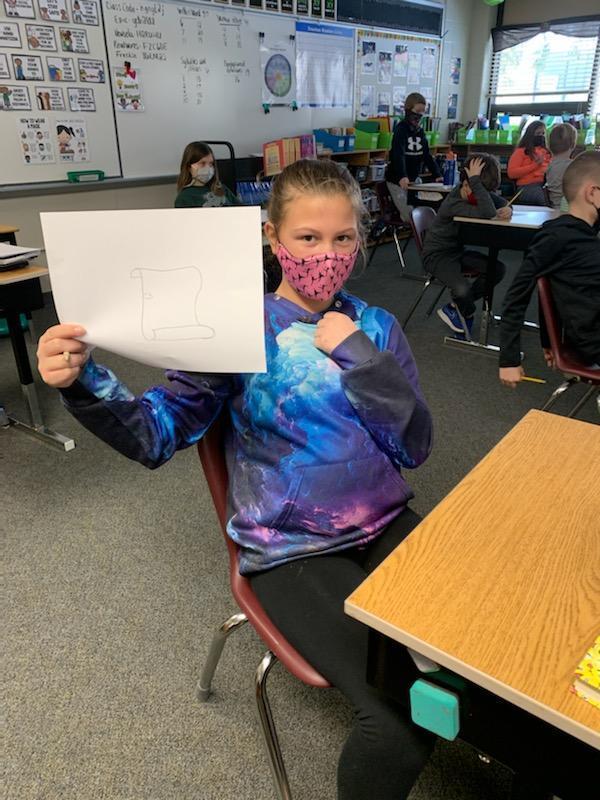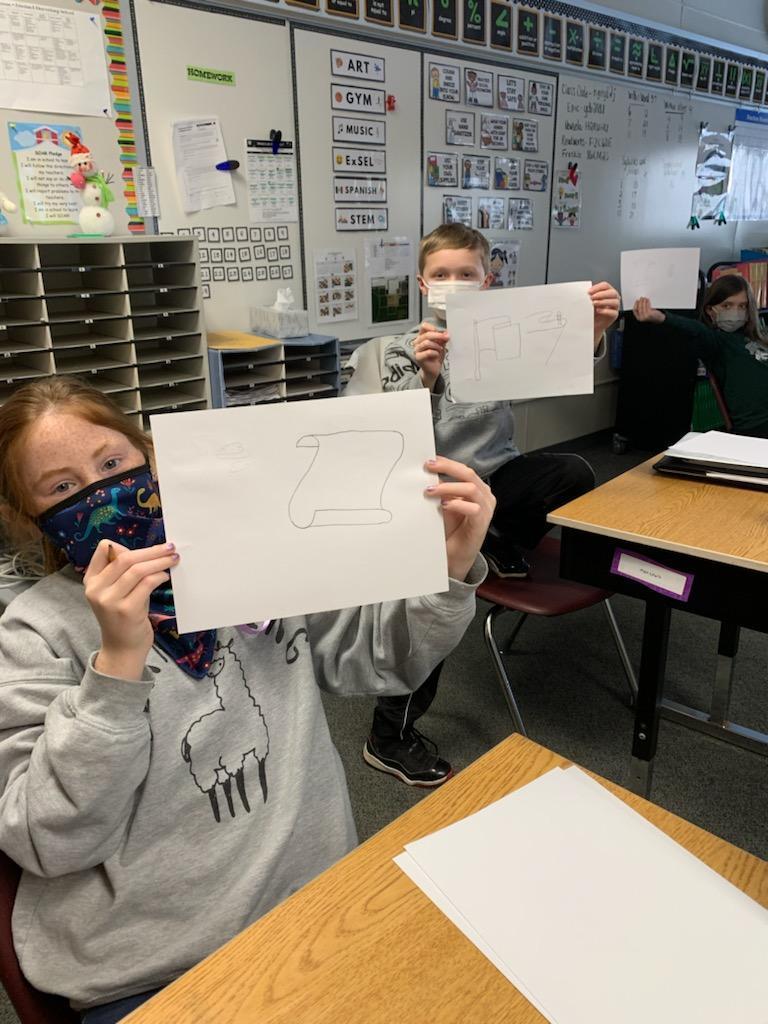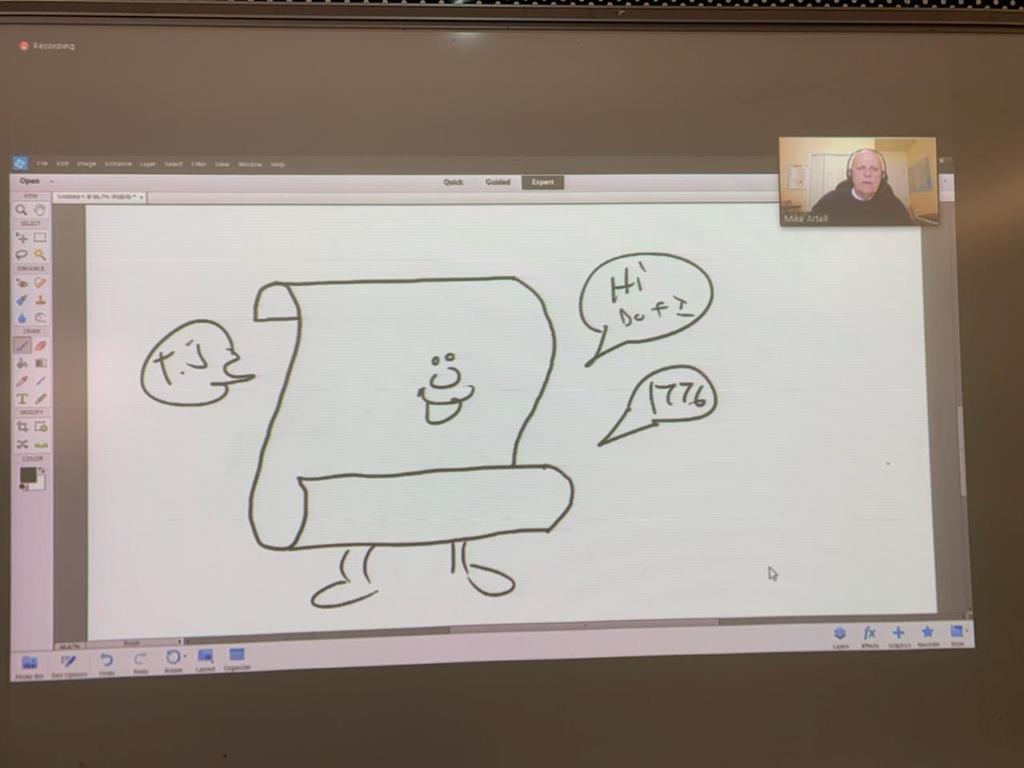 The students in Mrs. Helmreich's 3rd grade class are learning about traits of offspring. Yesterday during Science they had to compare the traits of two parent creatures and determine the traits that the offspring would have. They then got to create the offspring using clay!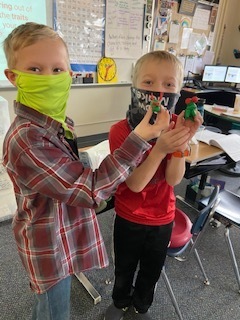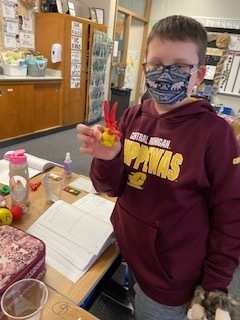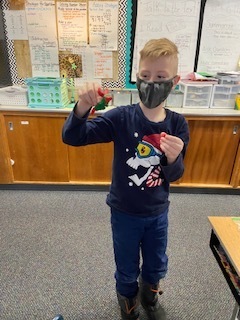 Mrs. Henning's 5th grade science students are creating models to demonstrate the movement of water through the ground. The students built models and used them to demonstrate how different levels of precipitation, drought, overuse, and pollution impact the groundwater.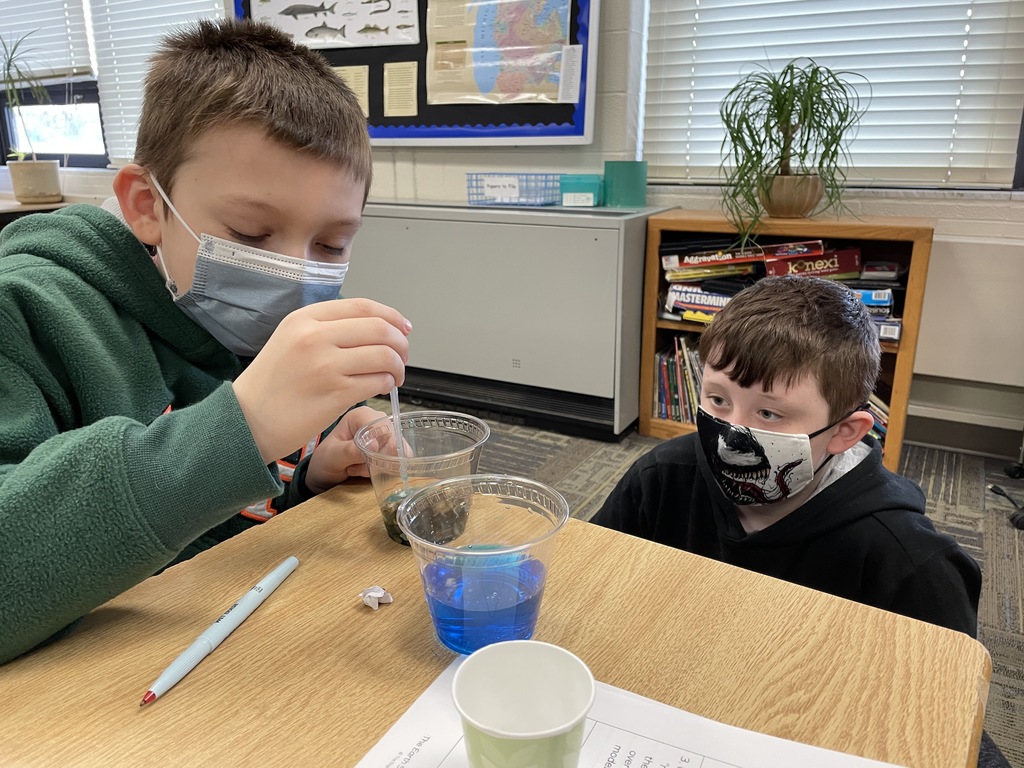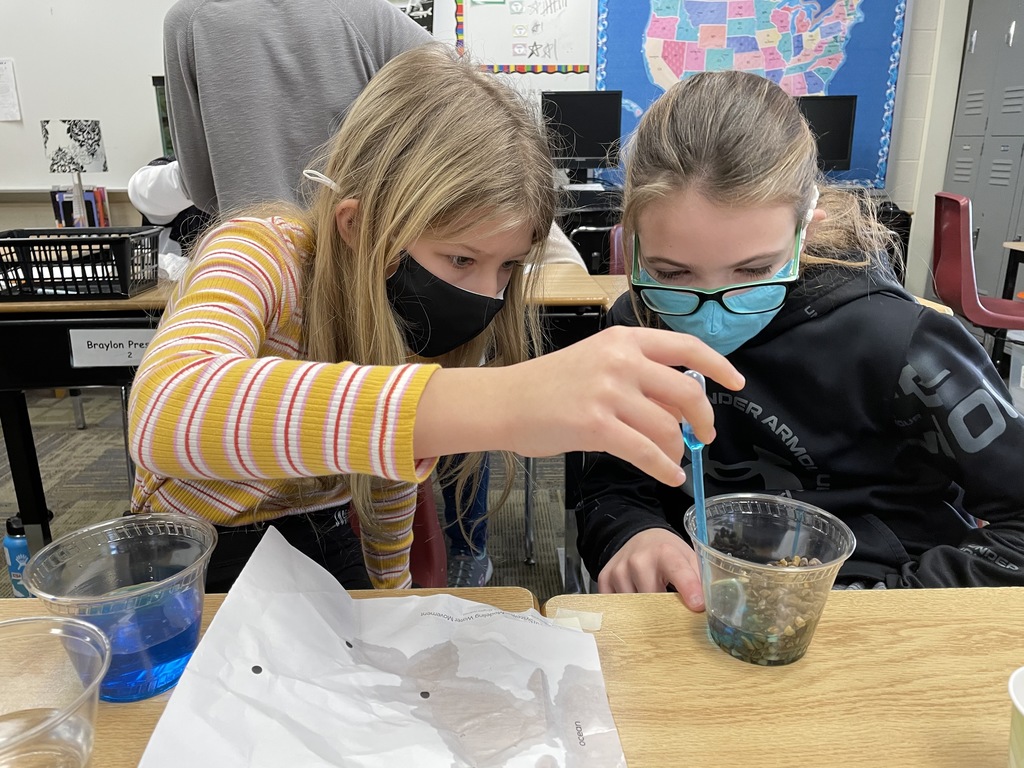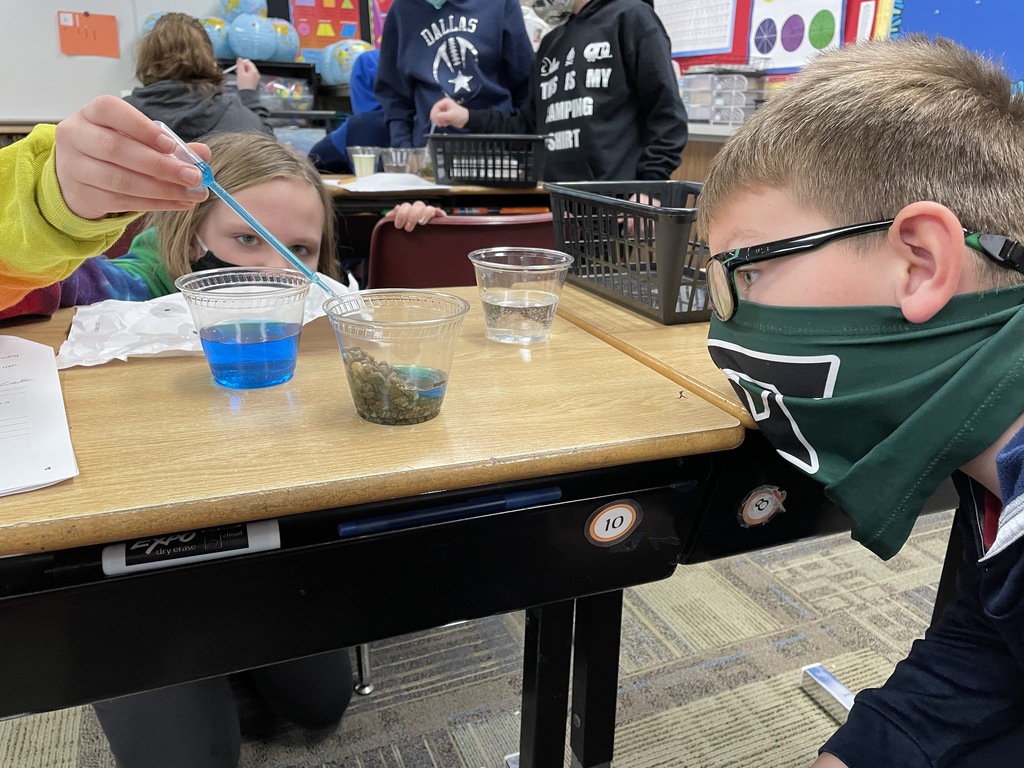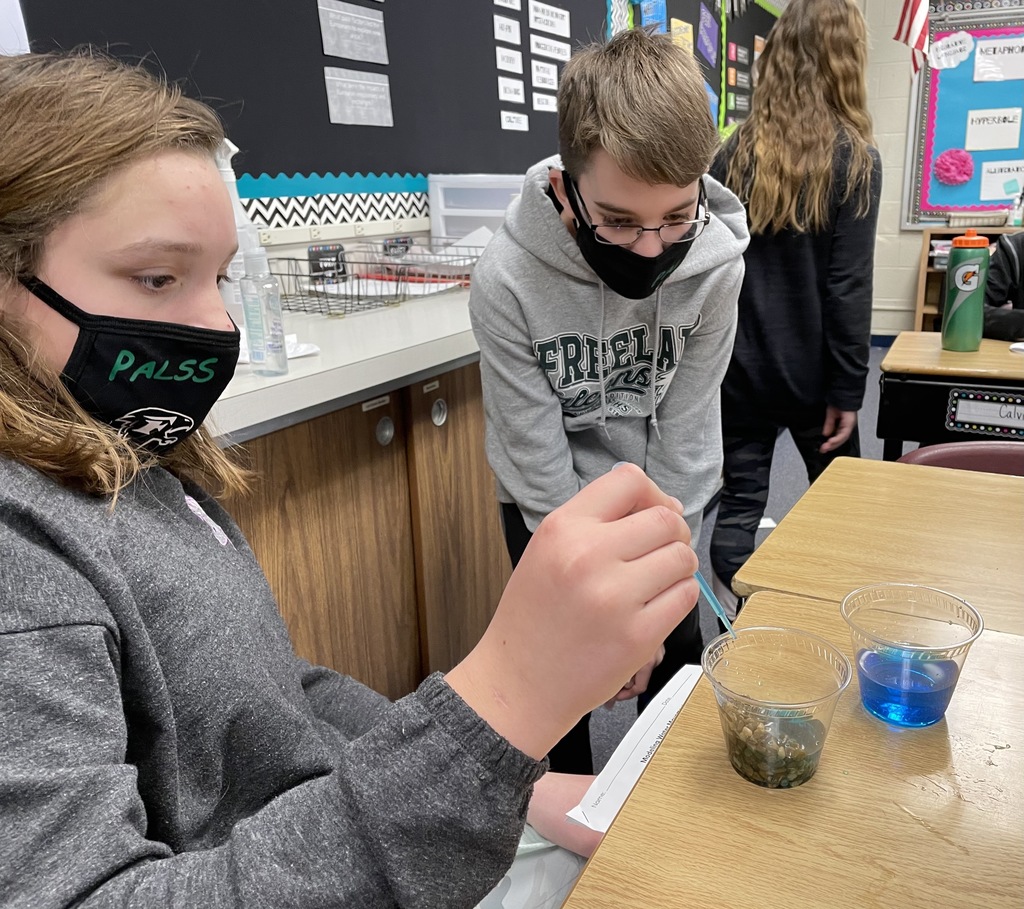 Freeland Elementary School 5th grade teacher, Mrs. Somers, was the lucky recipient of Meemic's PopIn2Win grant during the month of November. She just received the Classroom PPE Kit and feels fortunate to have been given supplies that will continue to keep her 5th grade students safe while continuing in-person learning. Thank you Meemic and their partner W.B. Mason! #MeemicFoundation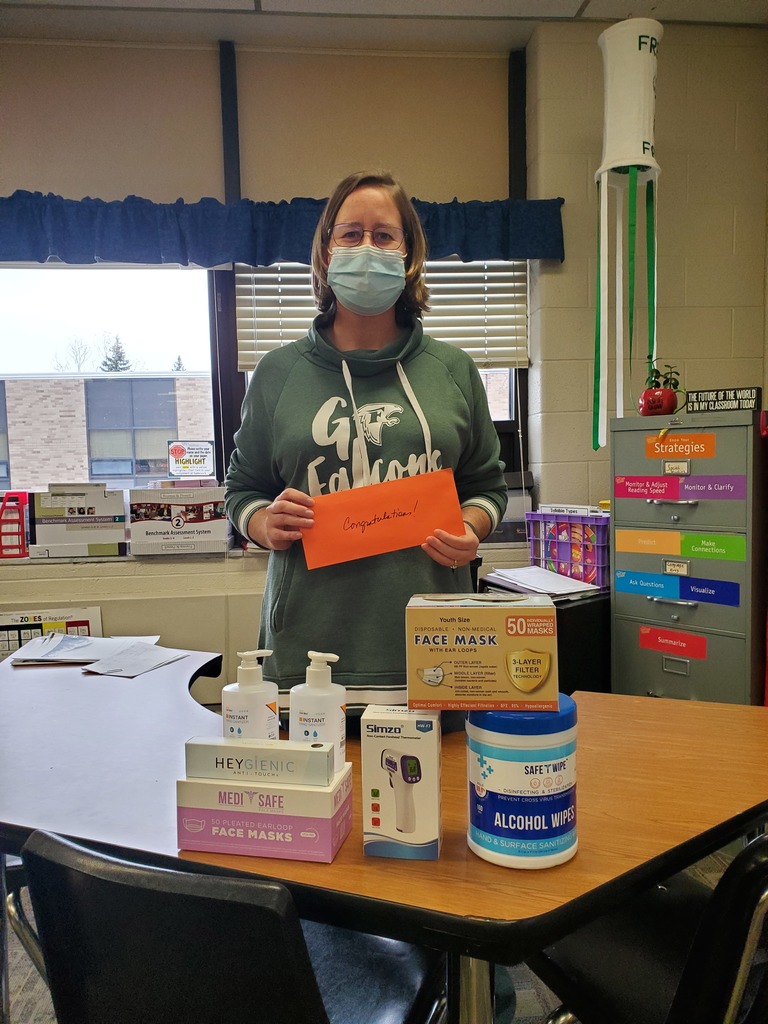 Mrs. Somers' 5th graders were hard at work in Science deciding which emulsifier (food additive) would make the best salad dressing!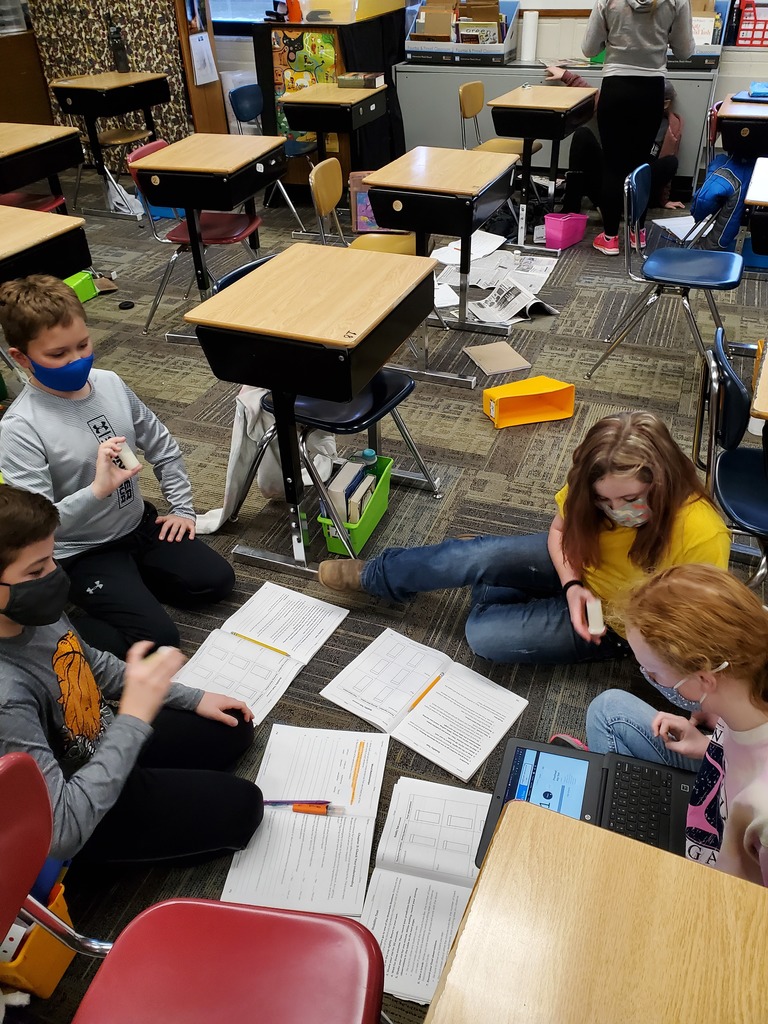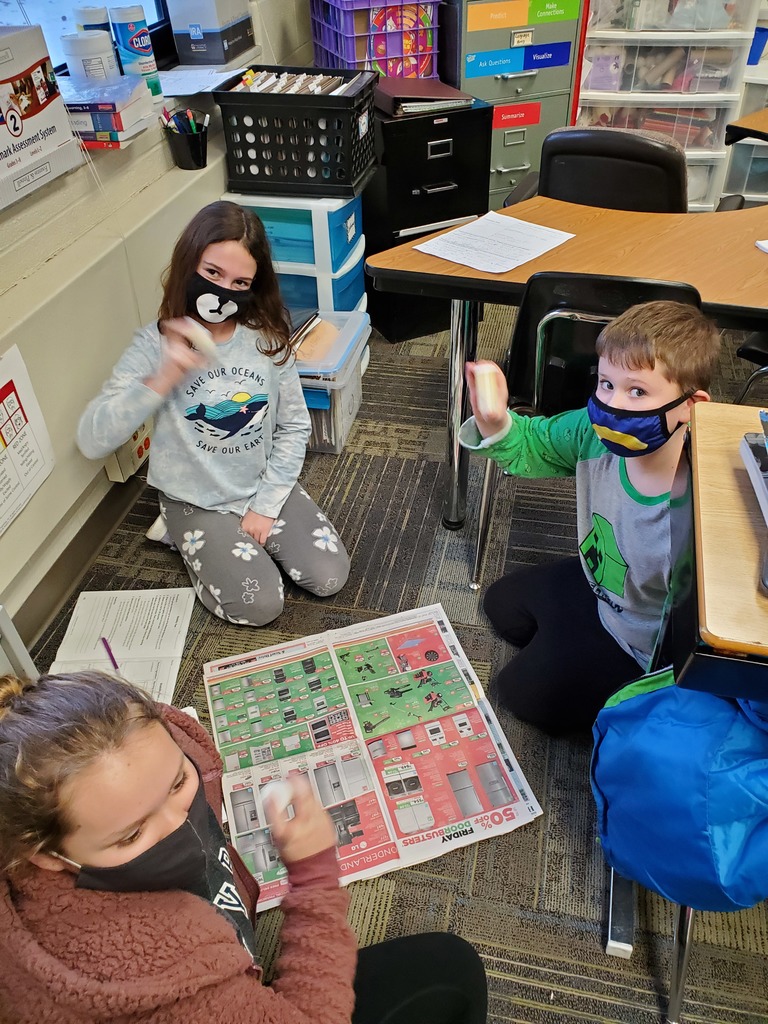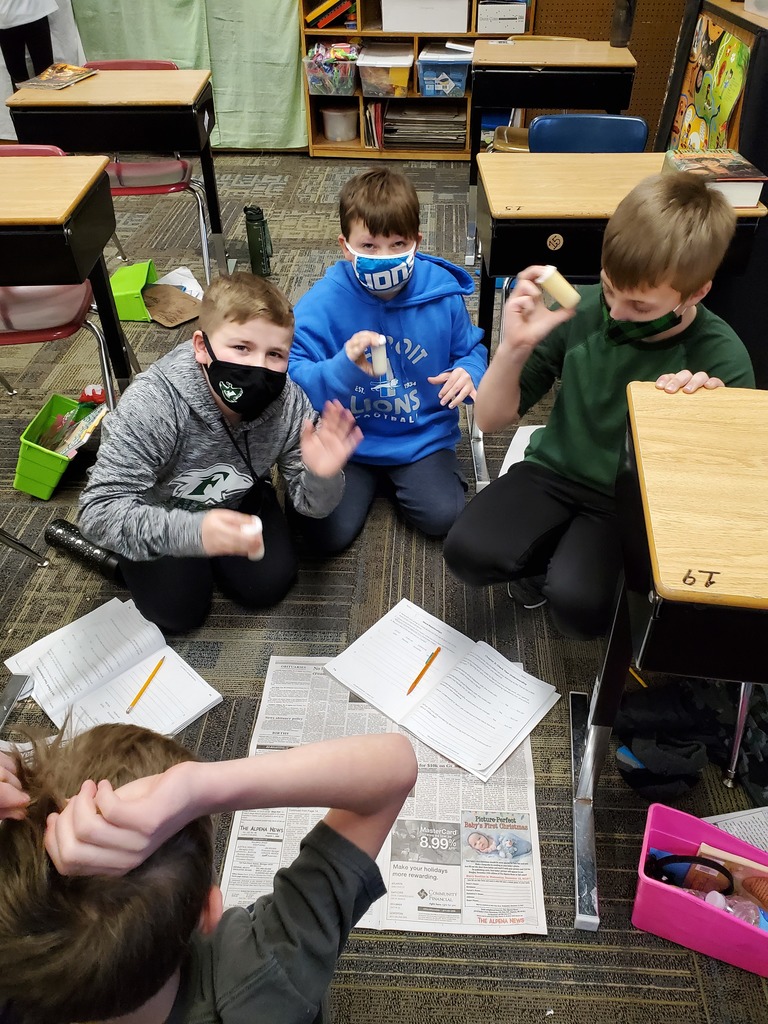 Fifth graders in Mrs. Henning's science classes are investigating to see what substances might help oil and water stay mixed together in salad dressings. Students tested flour, cornstarch, and lecithin as emulsifiers to see if they could get oil and water to make a stable mixture.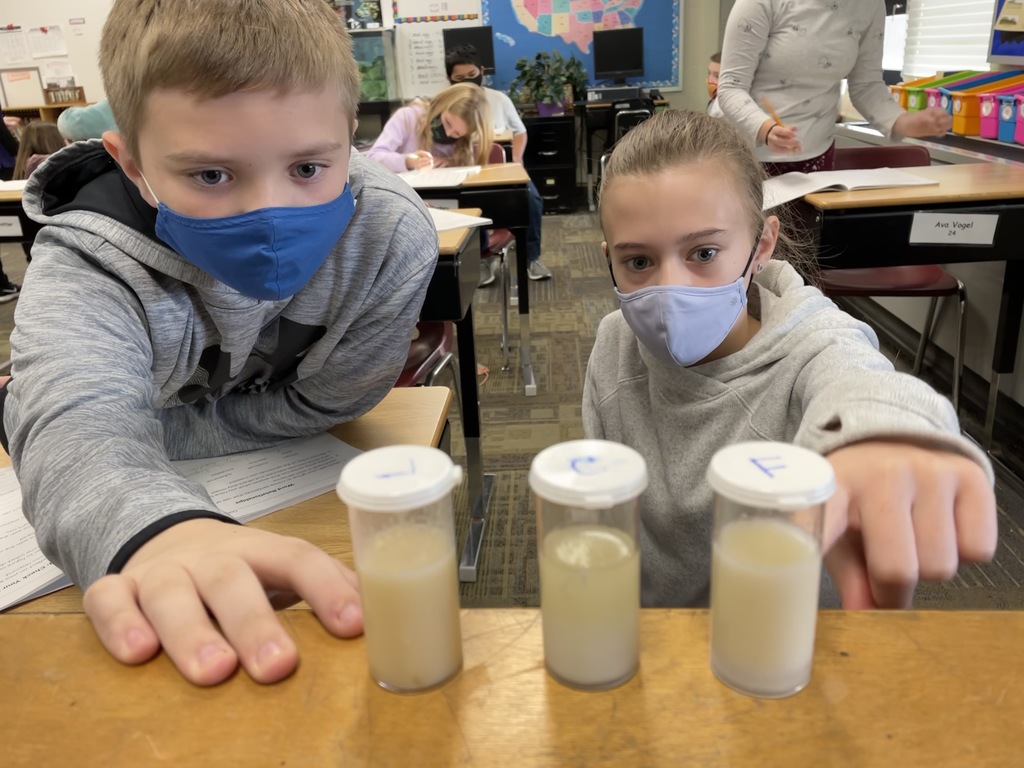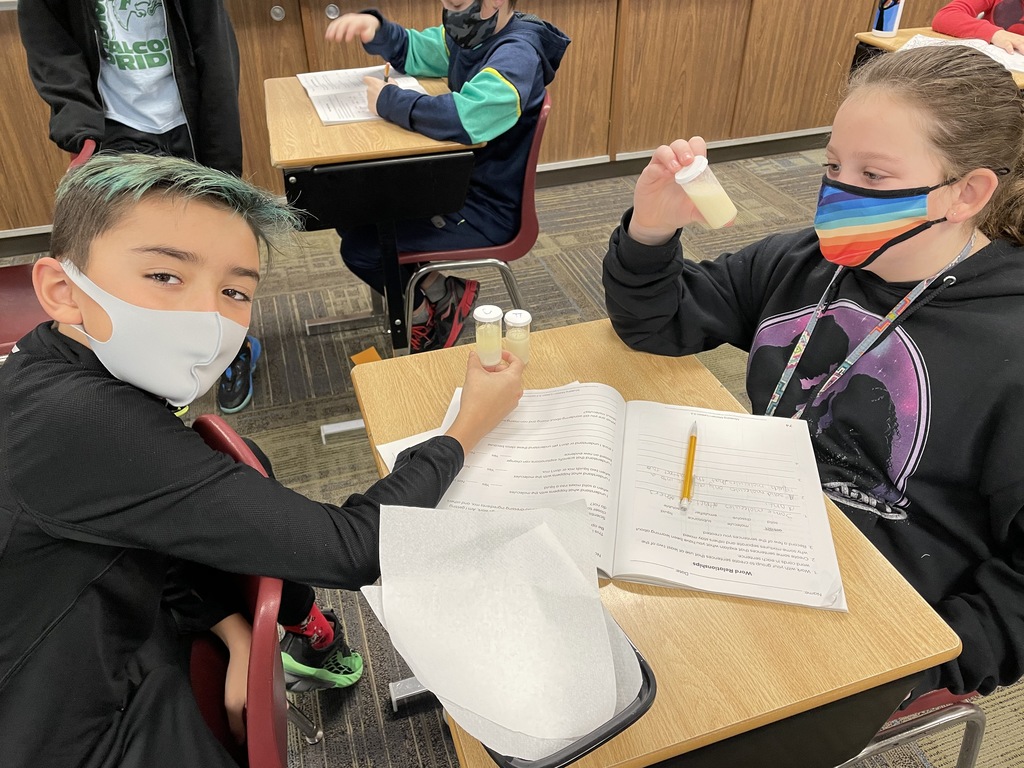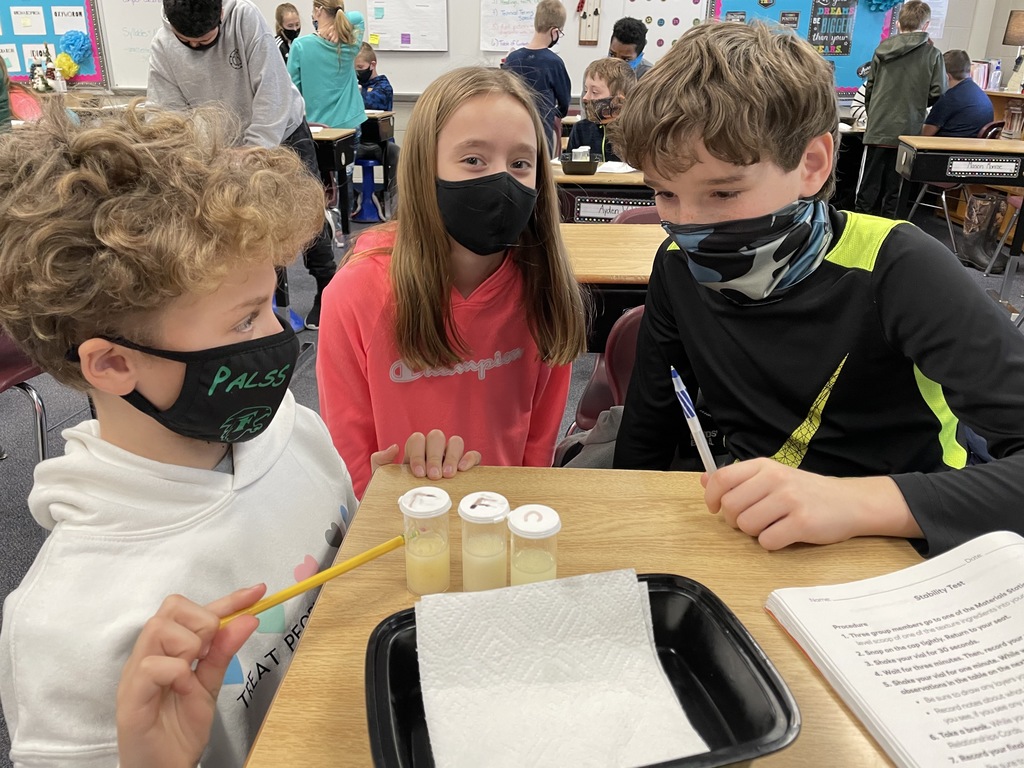 6th graders were working on their engineering skills in the snow today!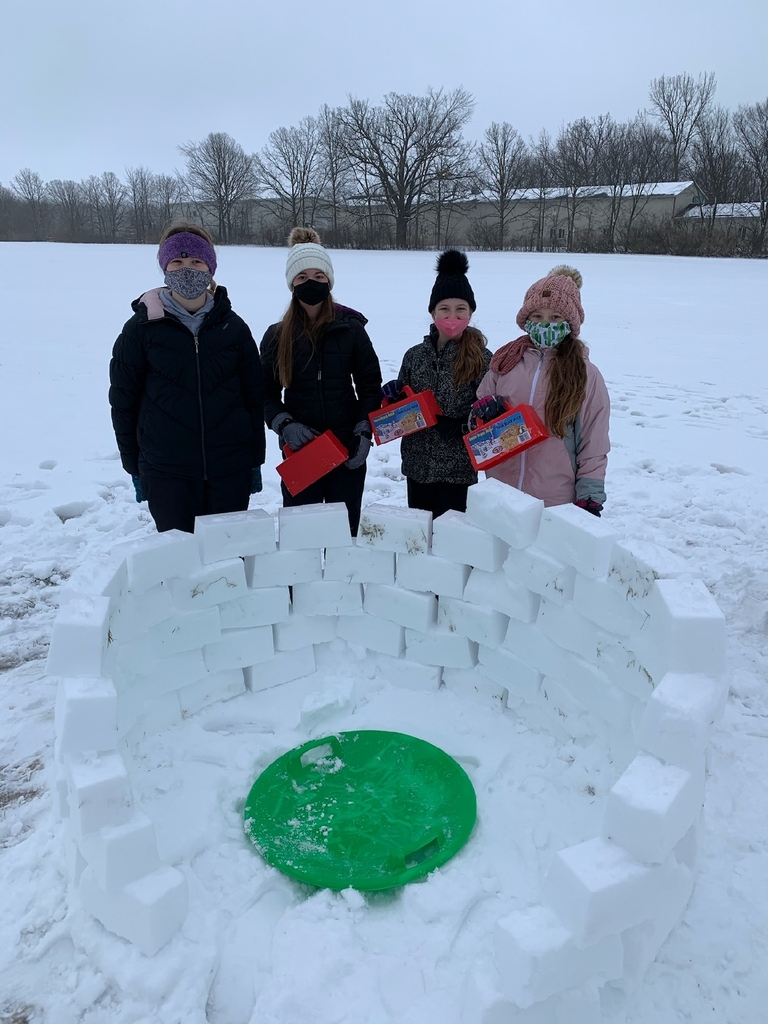 Our 6th grade student council sponsored our annual food drive again this year, and despite the shorter than normal collection window due to remote learning, our families came through in a big way, as always! Student council members helped organize and load all of the items that were collected. Thank you to everyone that was able to donate!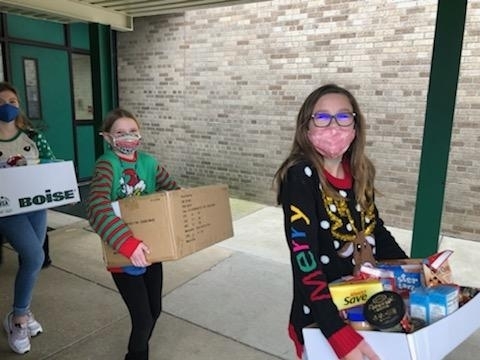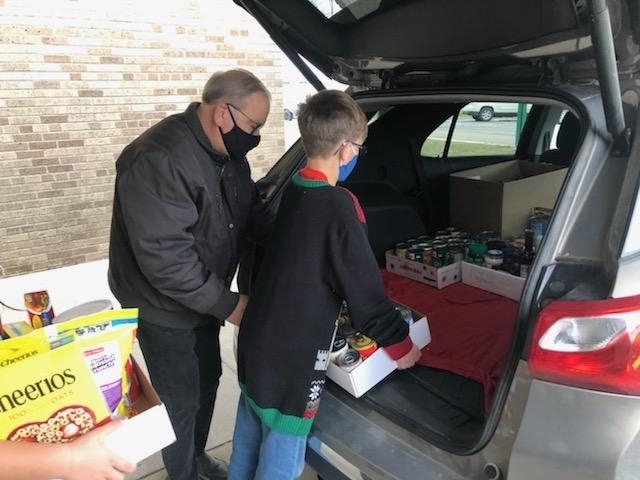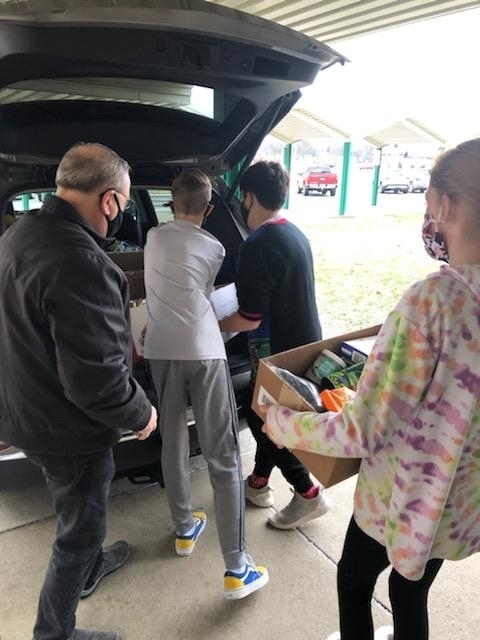 Here are a few more pictures of Mrs. Quast's 3rd graders and Mrs. Irish's 5th graders on Ugly Sweater/Shirt Day!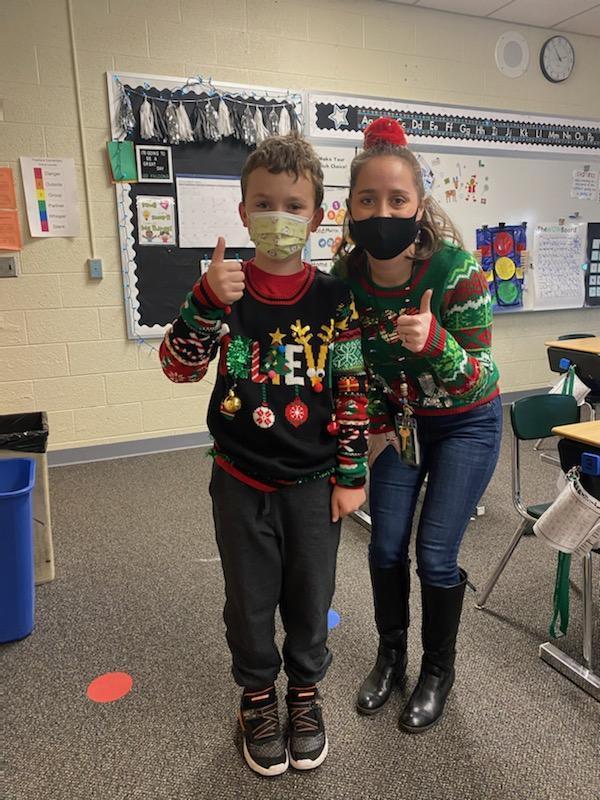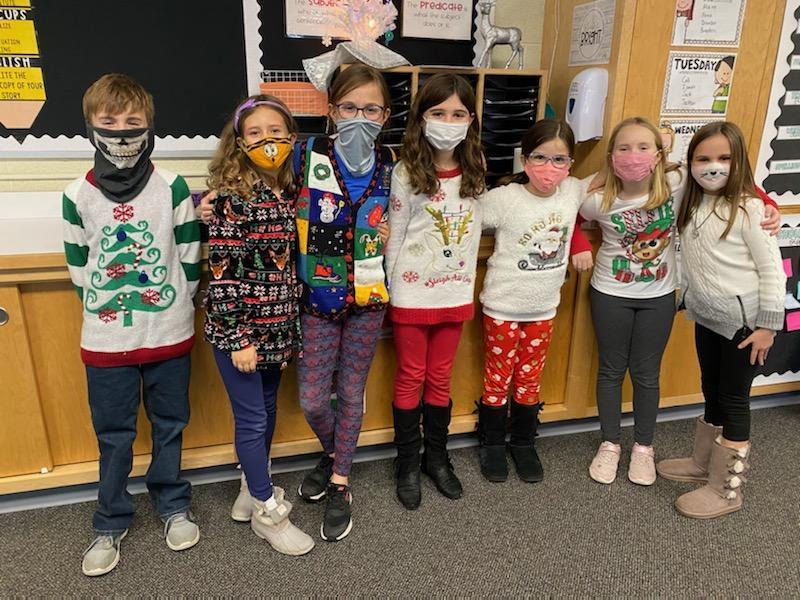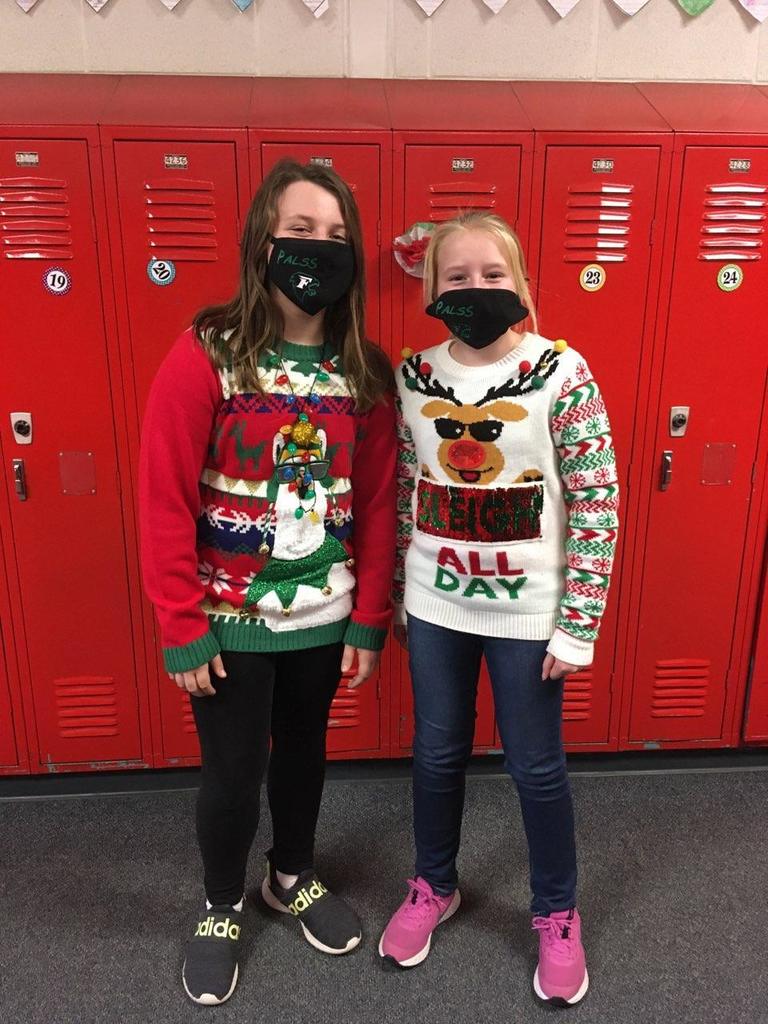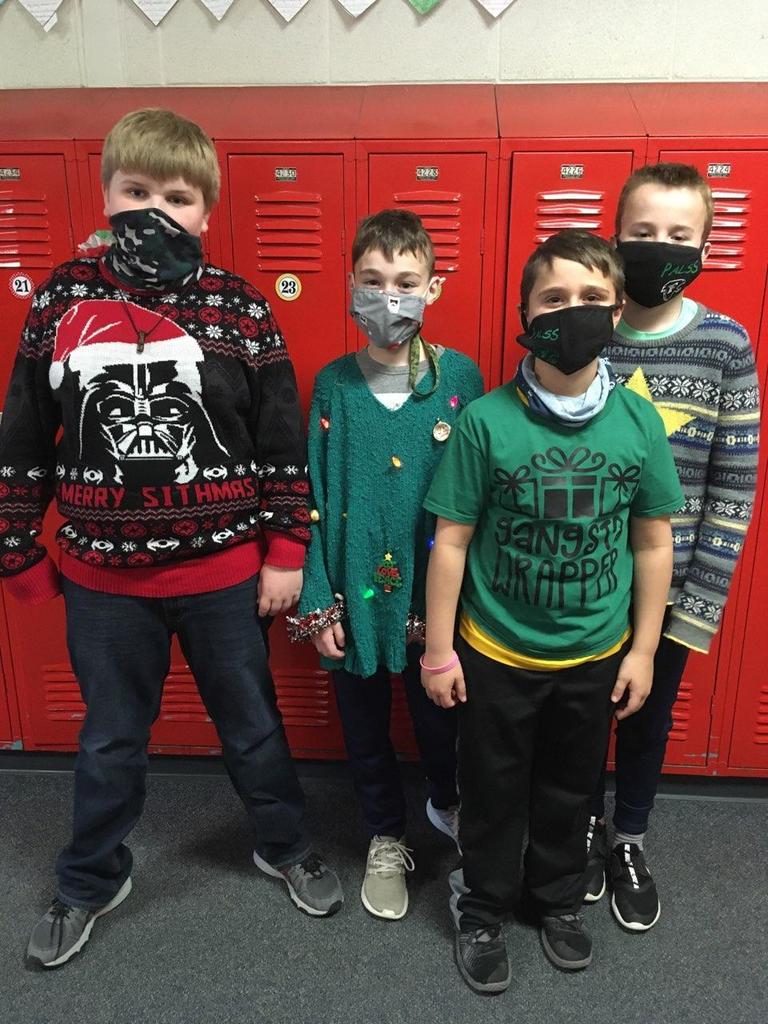 Today is Ugly Sweater/Shirt Day at the Elementary School. Here are a few pictures of 2nd graders in Mr. Gusler and Mrs. Williams' classes!