6th grade students were recognized during the annual end-of-year awards ceremony. We wish you all the best in 7th grade at FMS!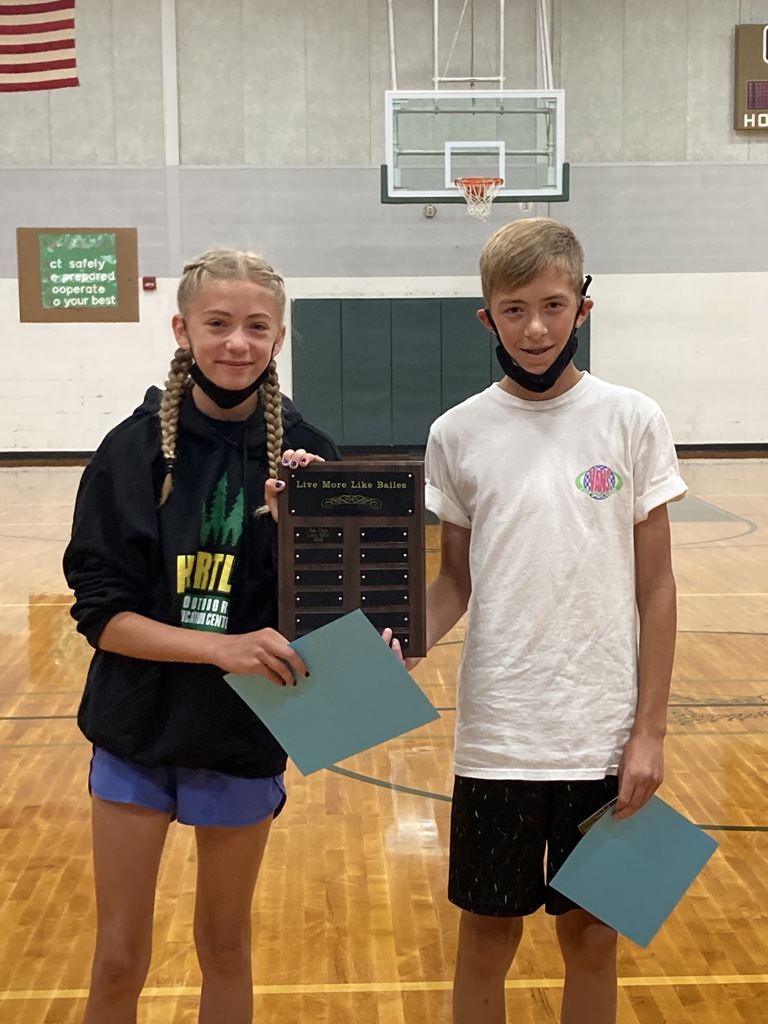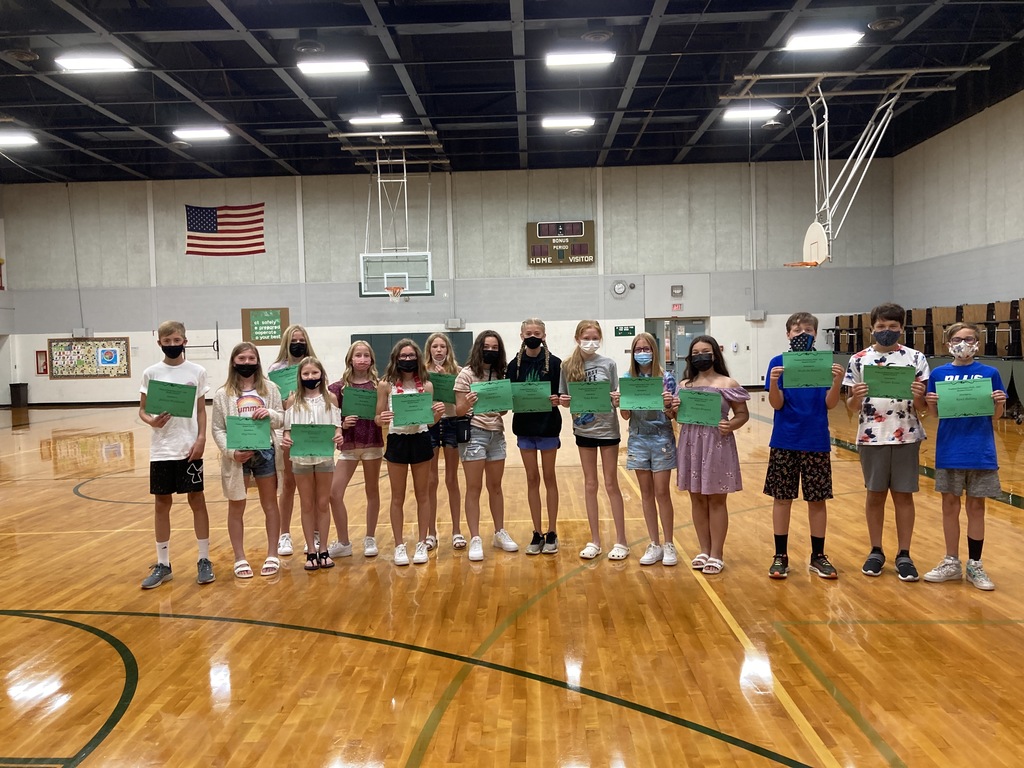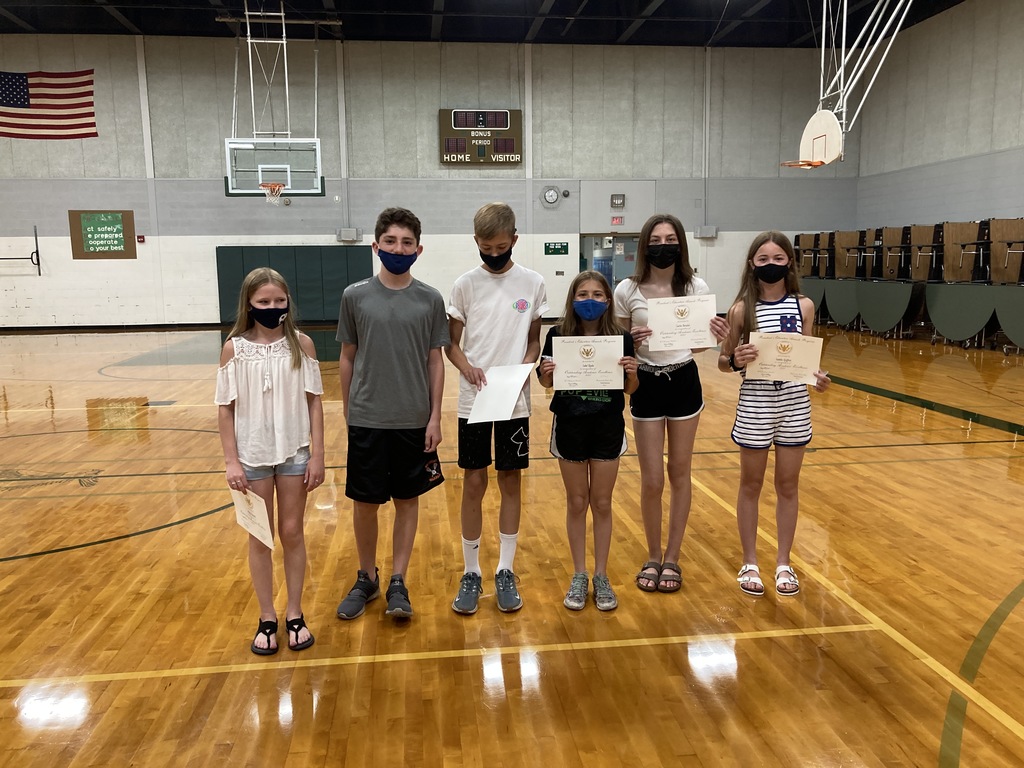 Mr. Harrison's and Mrs. Albrecht's 6th grade classes enjoyed day one of their Hartley experience yesterday!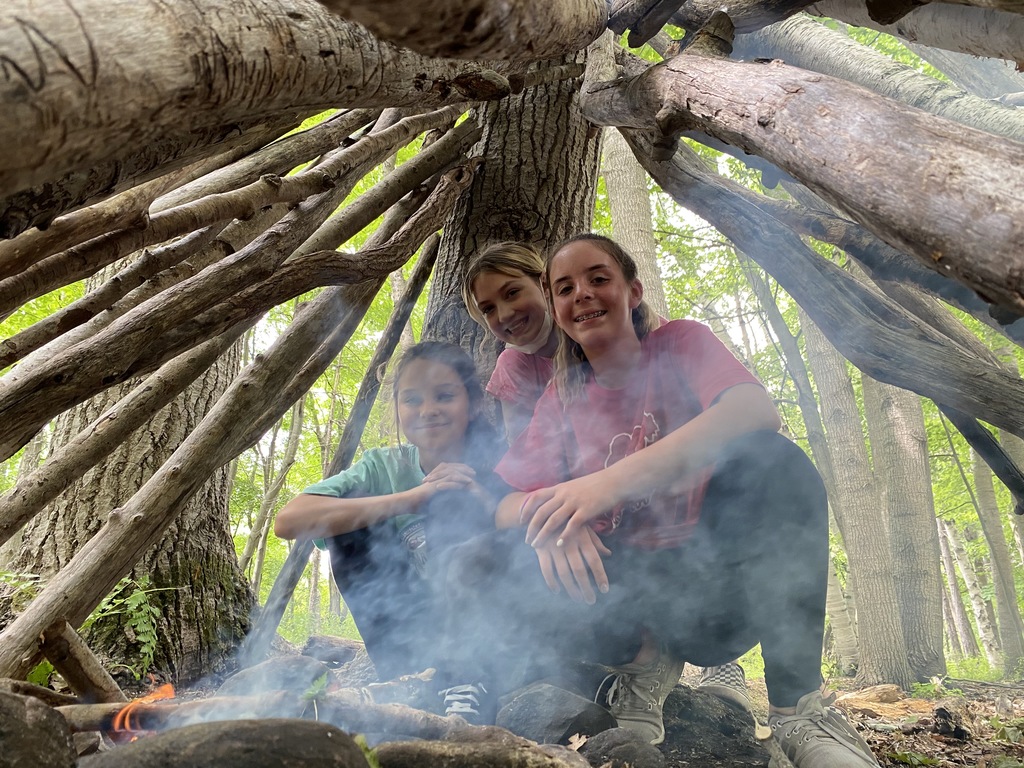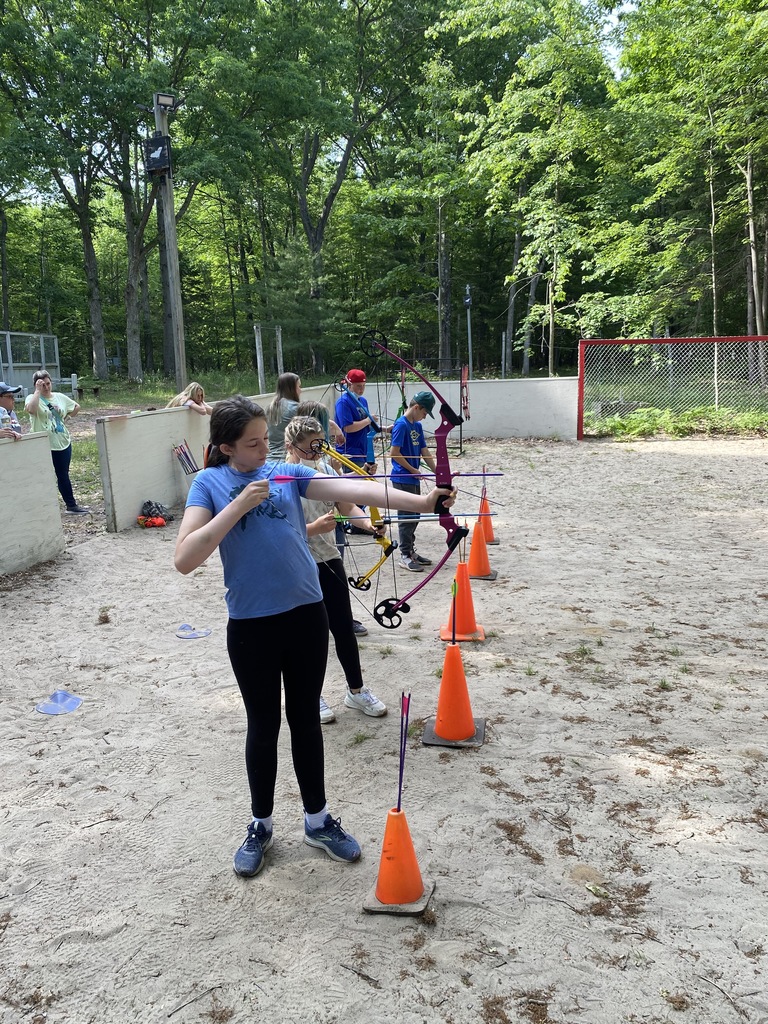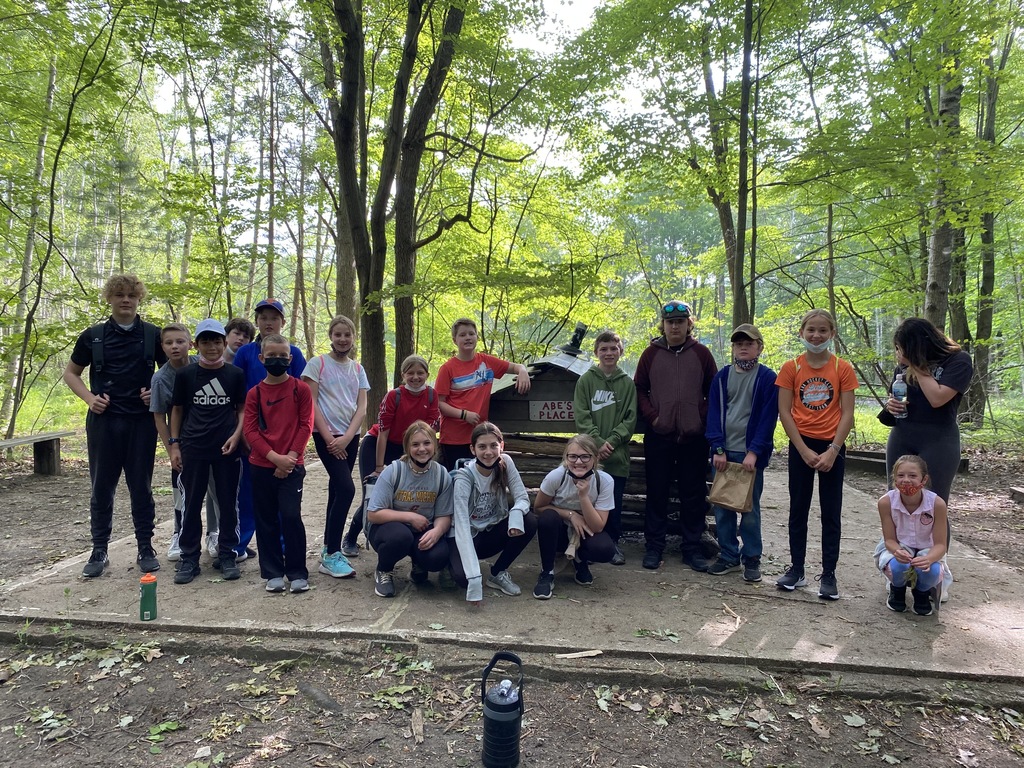 Camp Read-a-Lot in Mrs. Grocholski's 2nd grade class was a big hit today! Students read and did camp-style activities all day.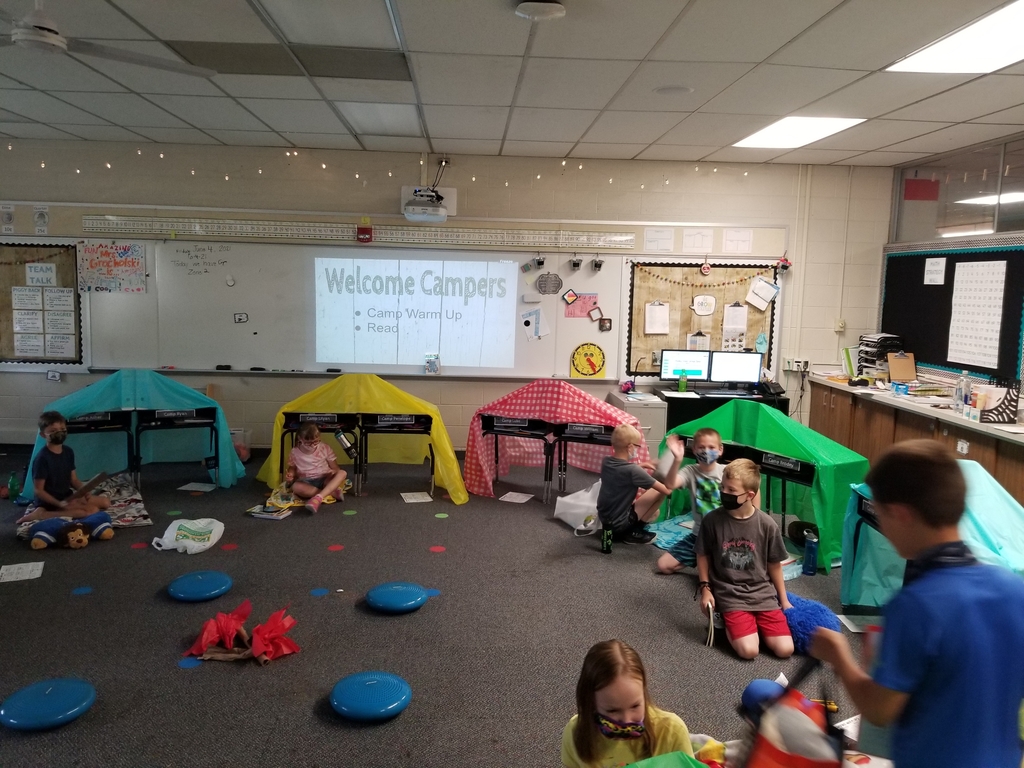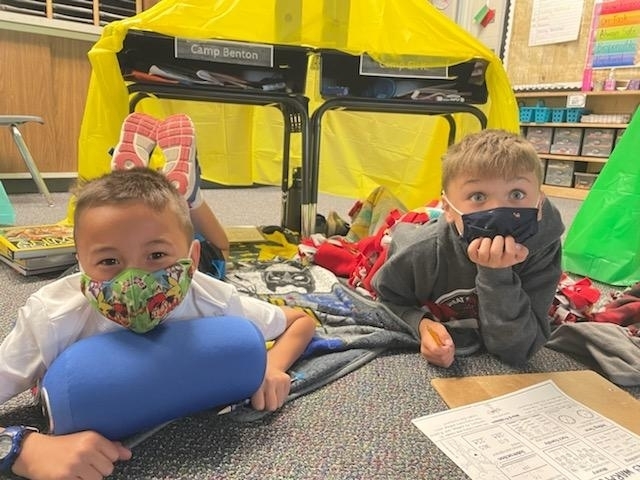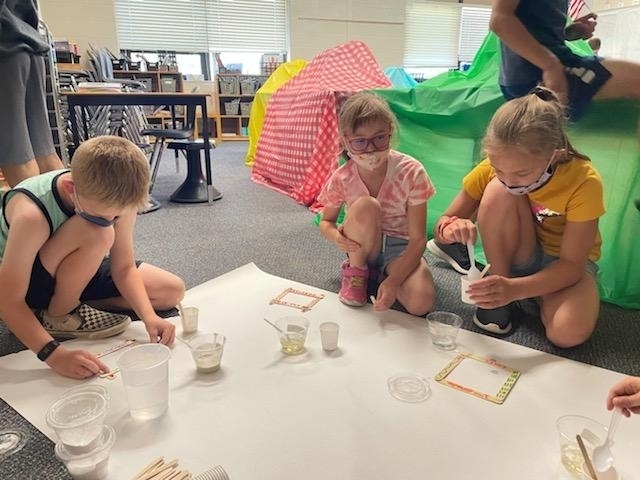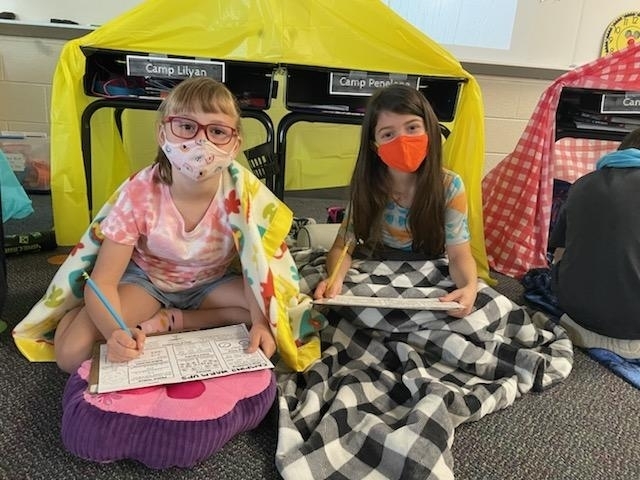 Mr. Harrison's and Mrs. Albrecht's 6th grade classes visited the Bay City State Park today and couldn't have asked for better weather!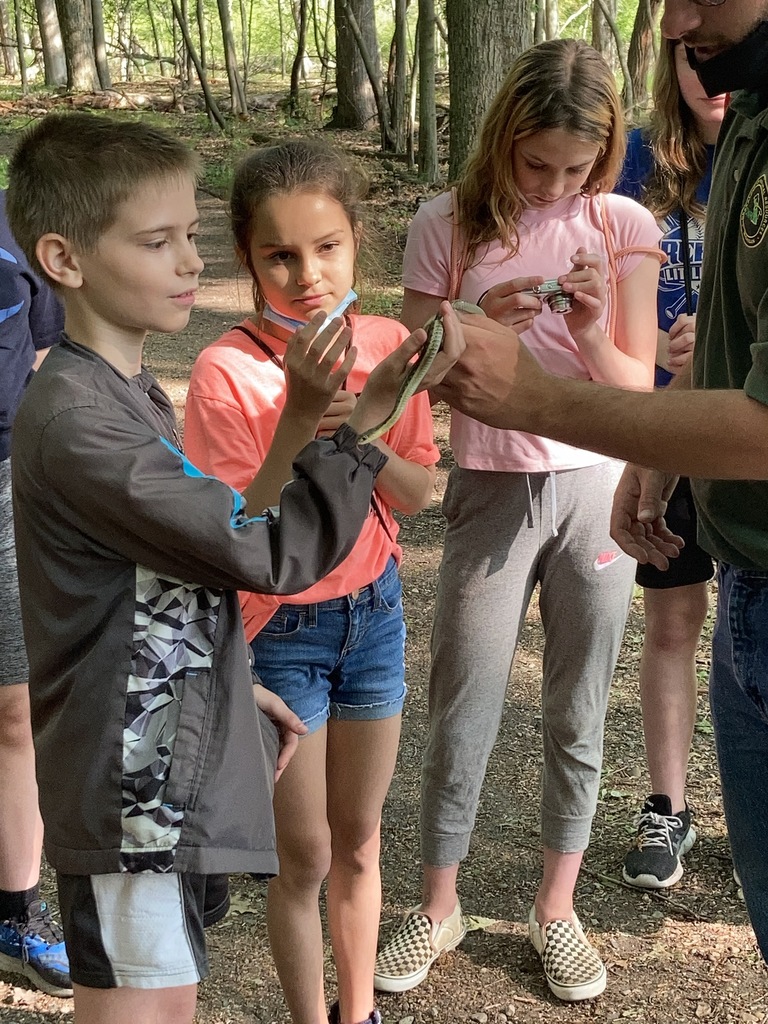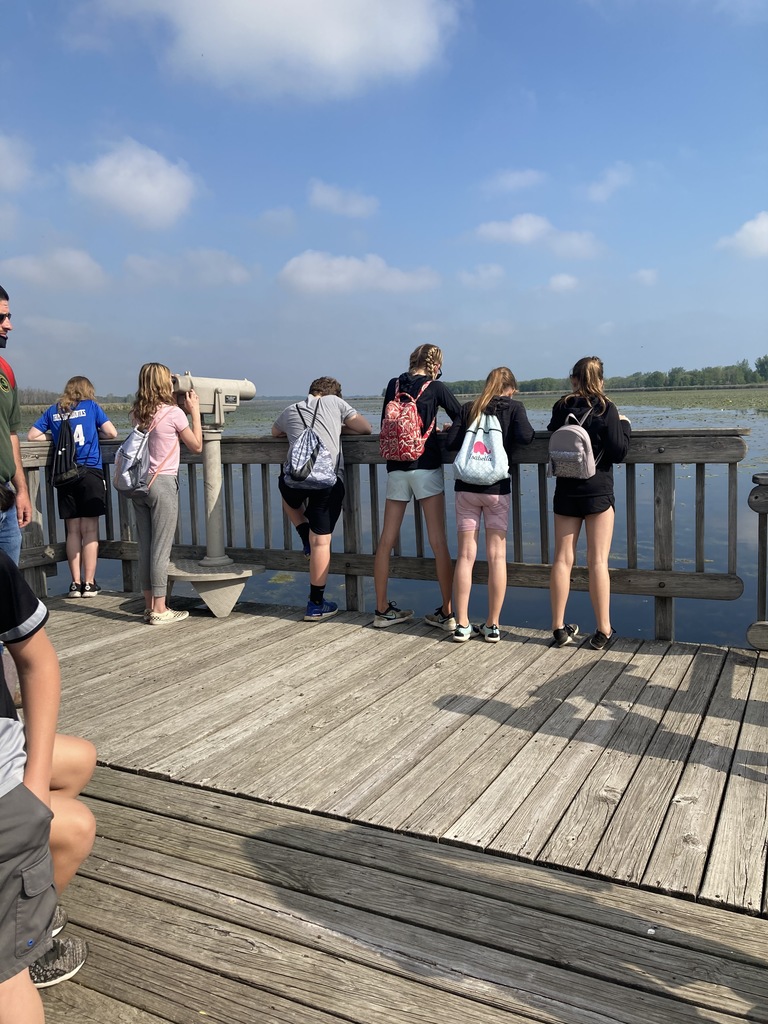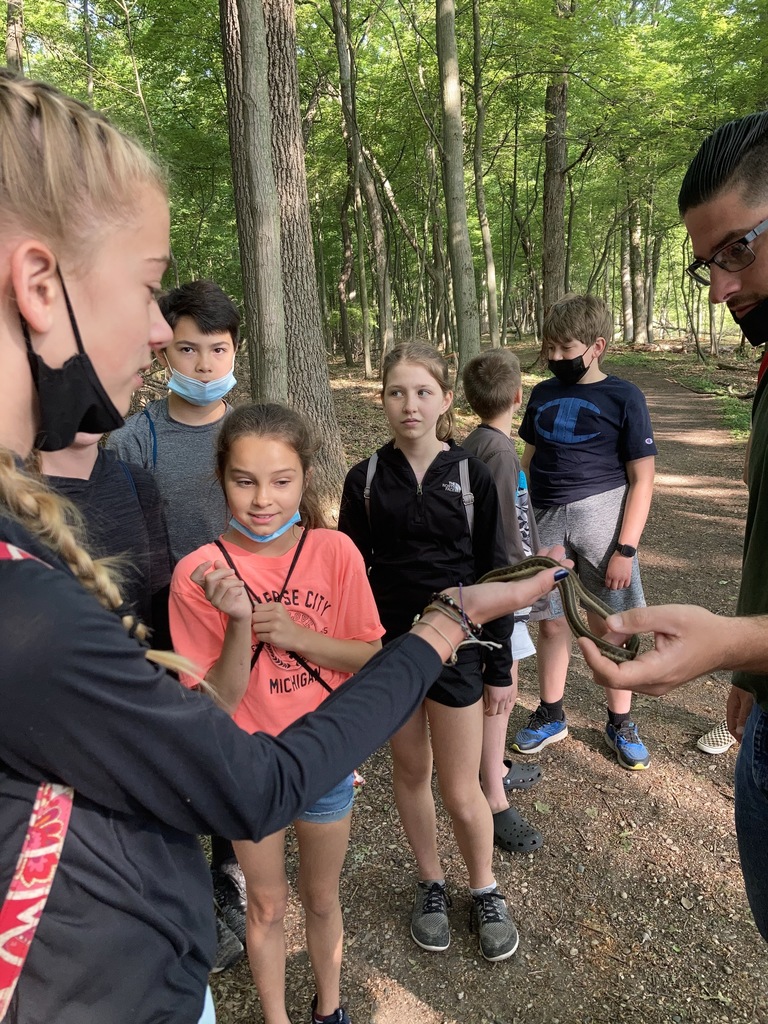 6th graders from Mrs. Wirsing's, Mrs. Furst's, and Mrs. Revell's classes had a great first day at Hartley and can't wait to go back tomorrow!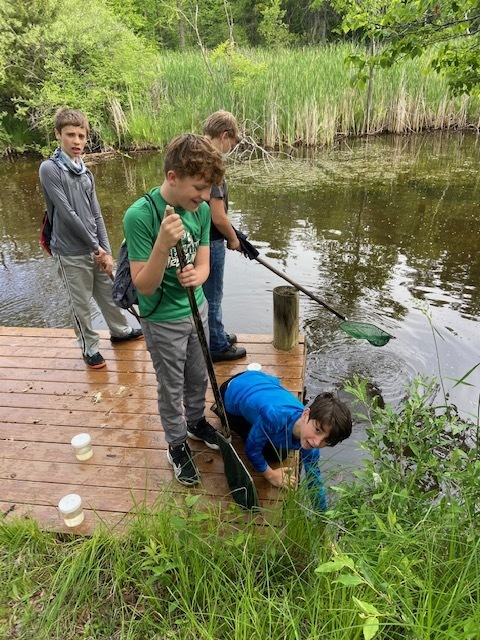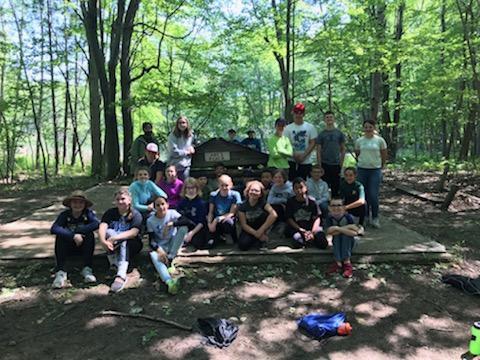 Mrs. Quast's 3rd grade students are "glowing" to 4th grade! We learned the science behind glow sticks, played Math Review Jenga, and read "Glow: Animals With Their Own Night-Lights!"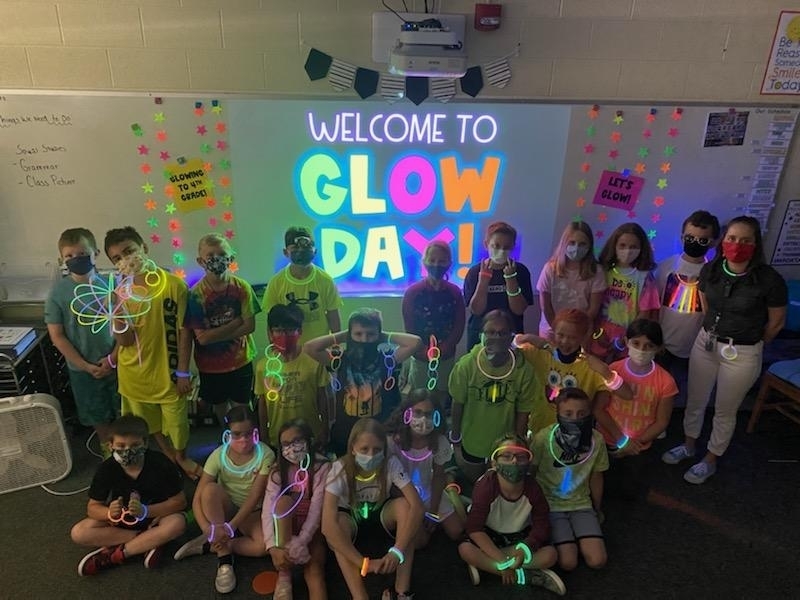 With the end of the school year quickly approaching, Twisters (located in the Pat's parking lot) would like to recognize our K-12 staff and students by offering a 25% discount starting Sunday, May 23rd through Saturday, June 12th.  All you need to do is show your student/staff ID to receive your discount. Thank you Paul and the Twisters team!!  

Mrs. Henning's 5th grade science students participated in a Virtual Field Trip with Hartley Outdoor Education Center thanks to the Freeland PTO. After an interactive zoom presentation about Michigan owl species, the 5th graders dissected and analyzed the contents of owl pellets to determine what owls eat, as well as what type of owl made the owl pellets.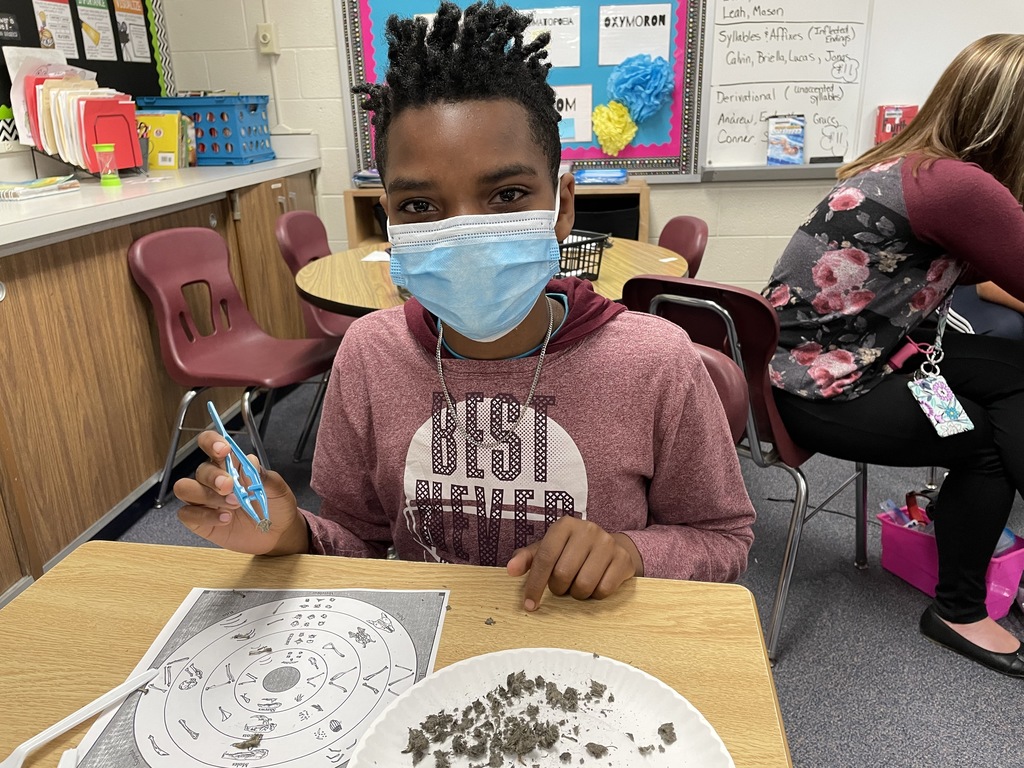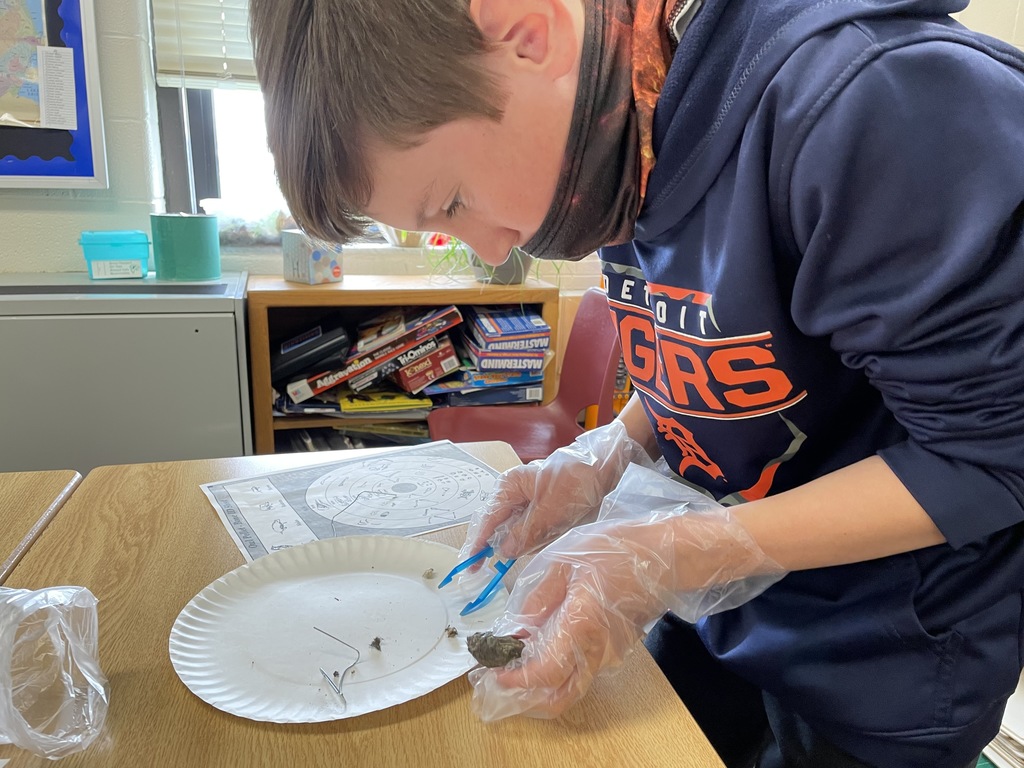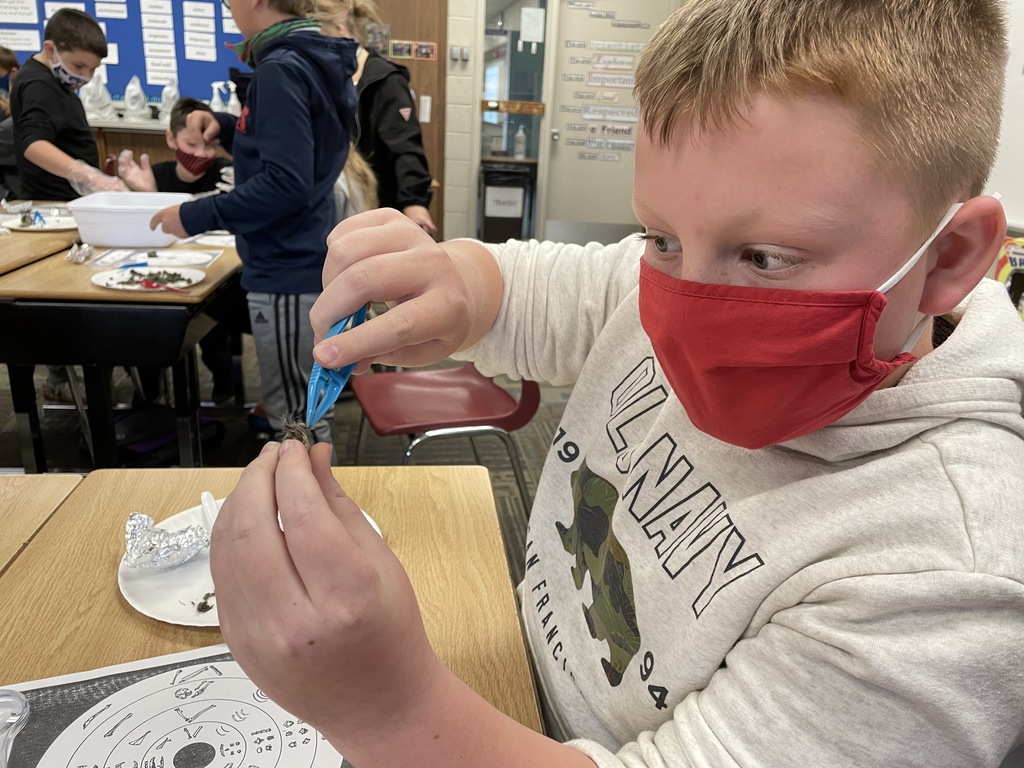 Students in Mrs. Dake's 5th grade Social Studies classes were challenged with an Escape Room. They were asked to decode interesting facts about the Boston Massacre. All of the groups cracked the code!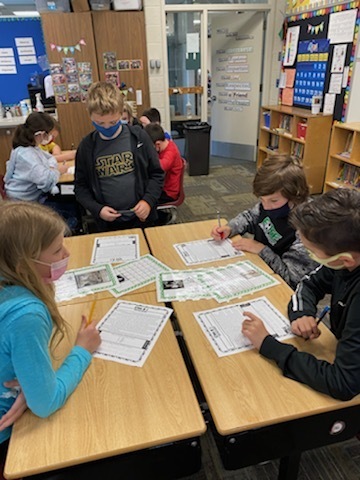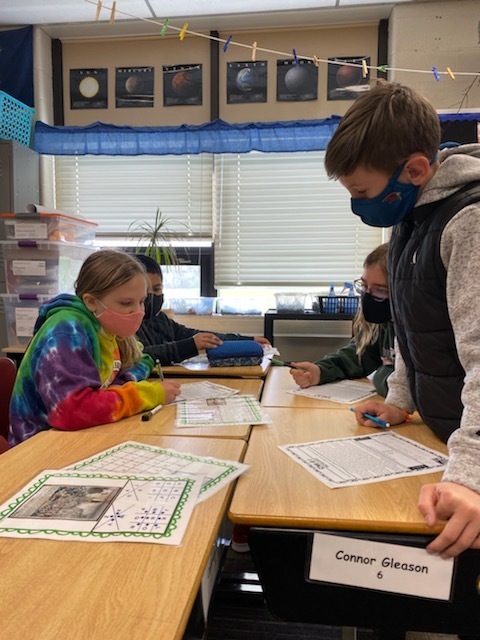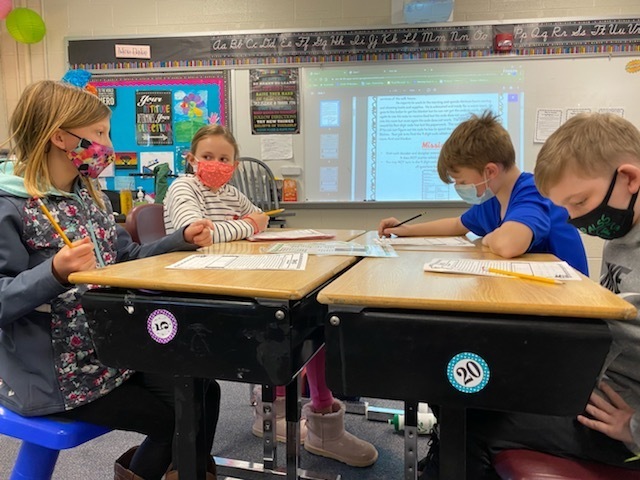 In recognition of all the hard work and reading that took place during March is Reading Month, the FES/FLC PTO purchased water bottles for our students. They arrived earlier this week and were passed out to students today. Needless to say, they were a big hit! Thank you PTO for supporting our Falcon readers!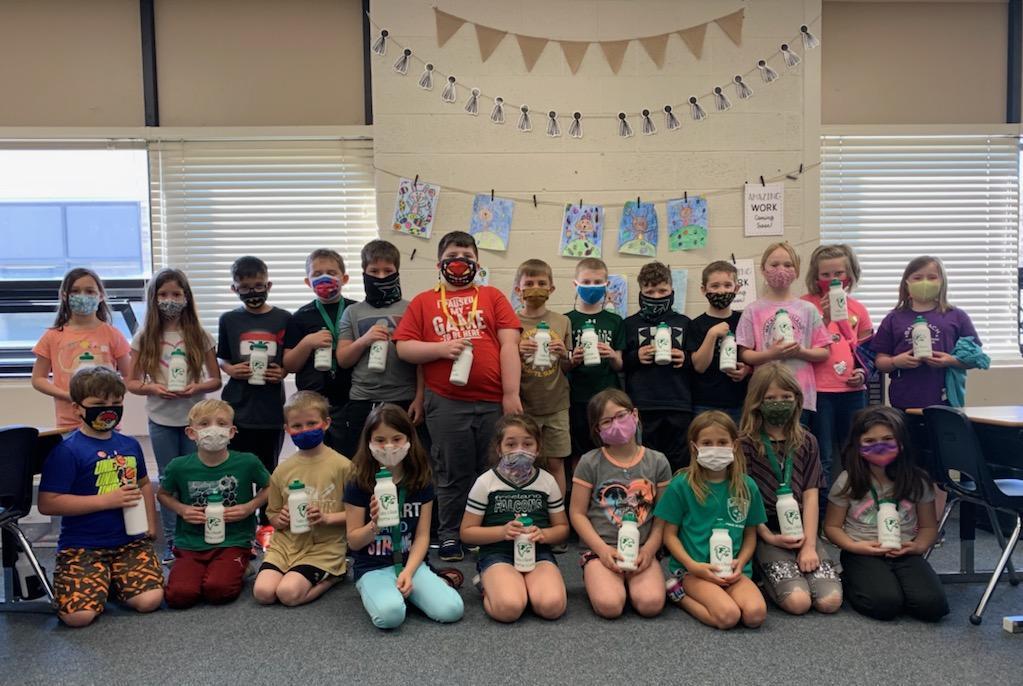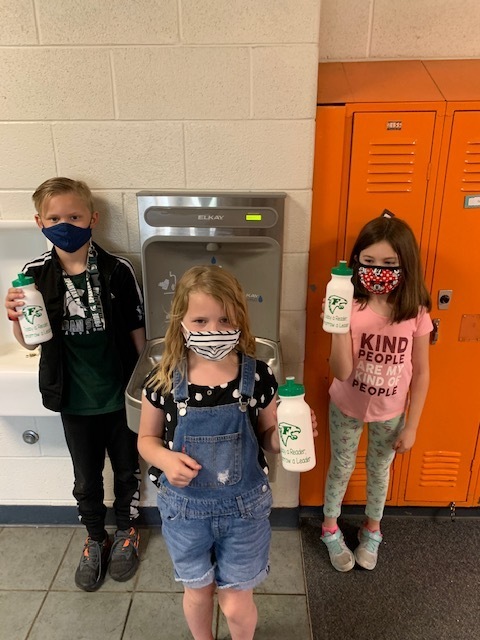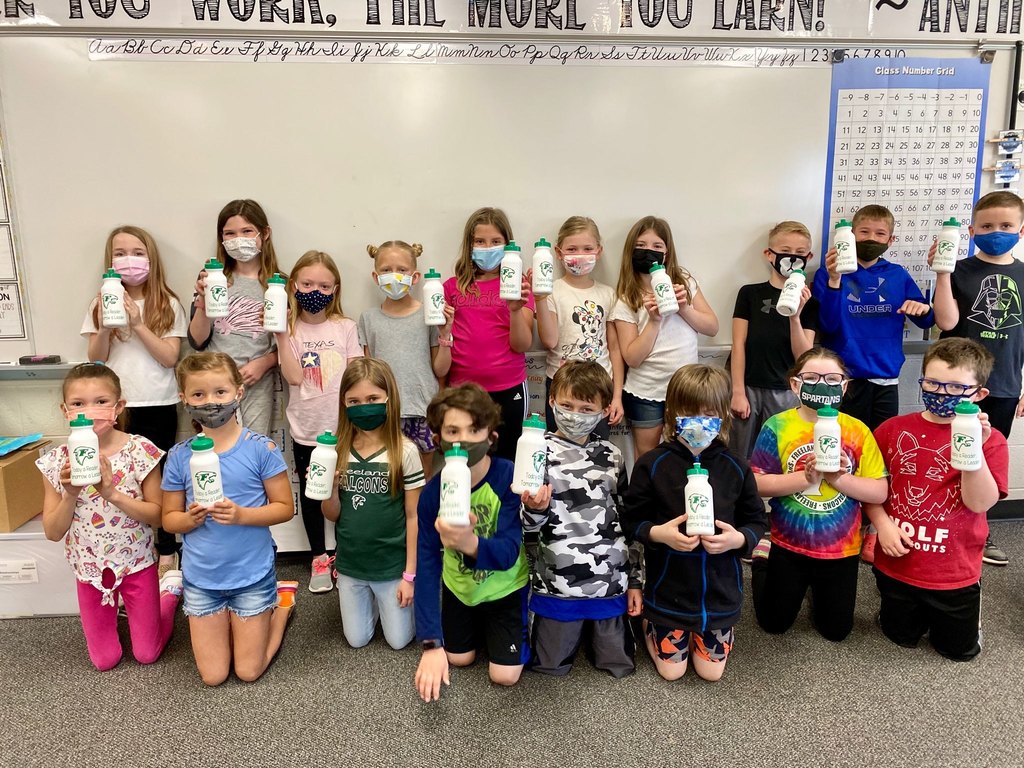 Freeland Elementary School sixth graders, Rylan Harwood and Katie Sphyhalski, are back-to-back 12U state champions! Very talented athletes and Freeland Falcons! Congratulations ladies on a great season!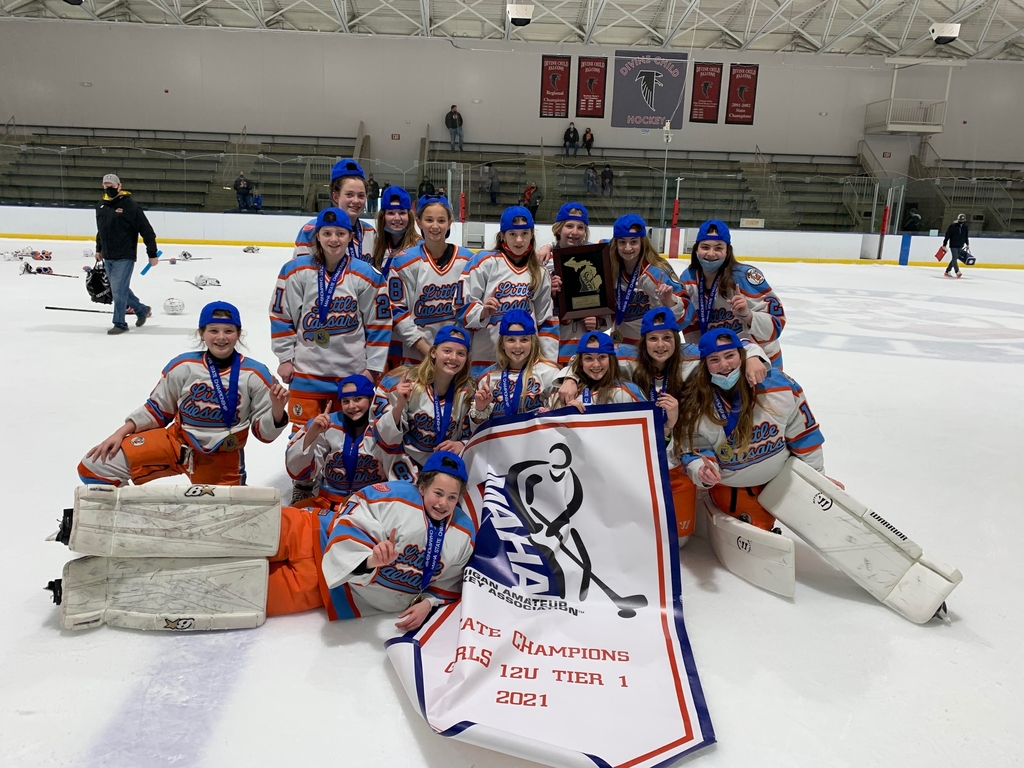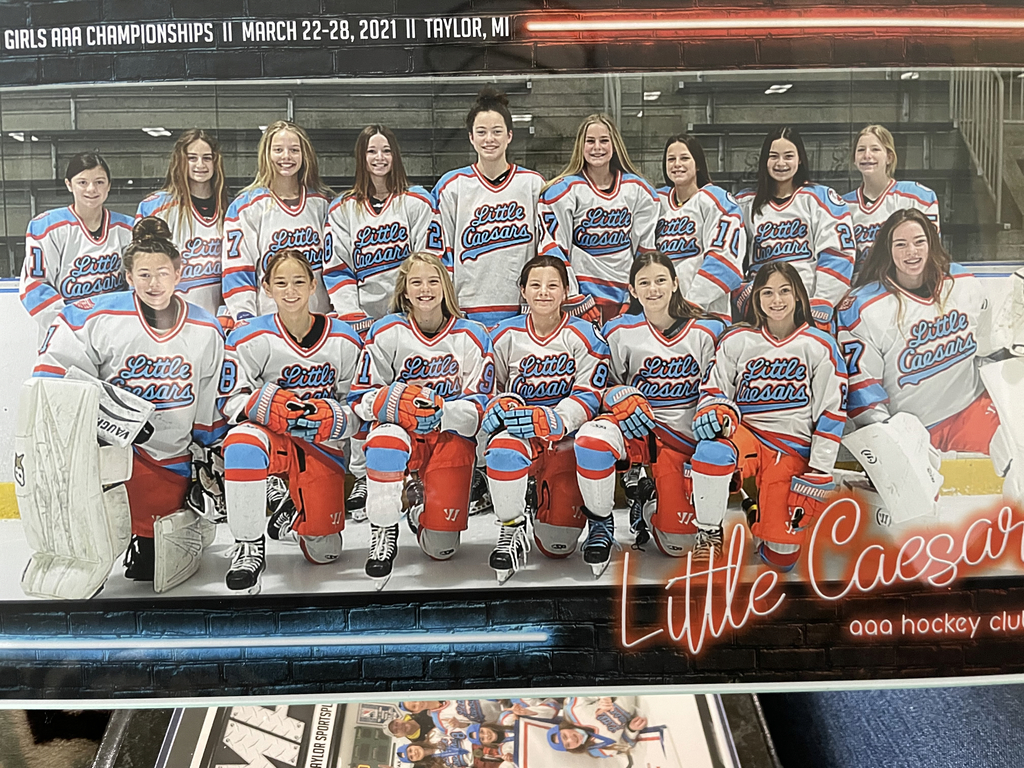 More pictures from Friday's Pajama Day at Freeland Elementary! This coming Friday will be Beach Day so look for some more fun pics later this week!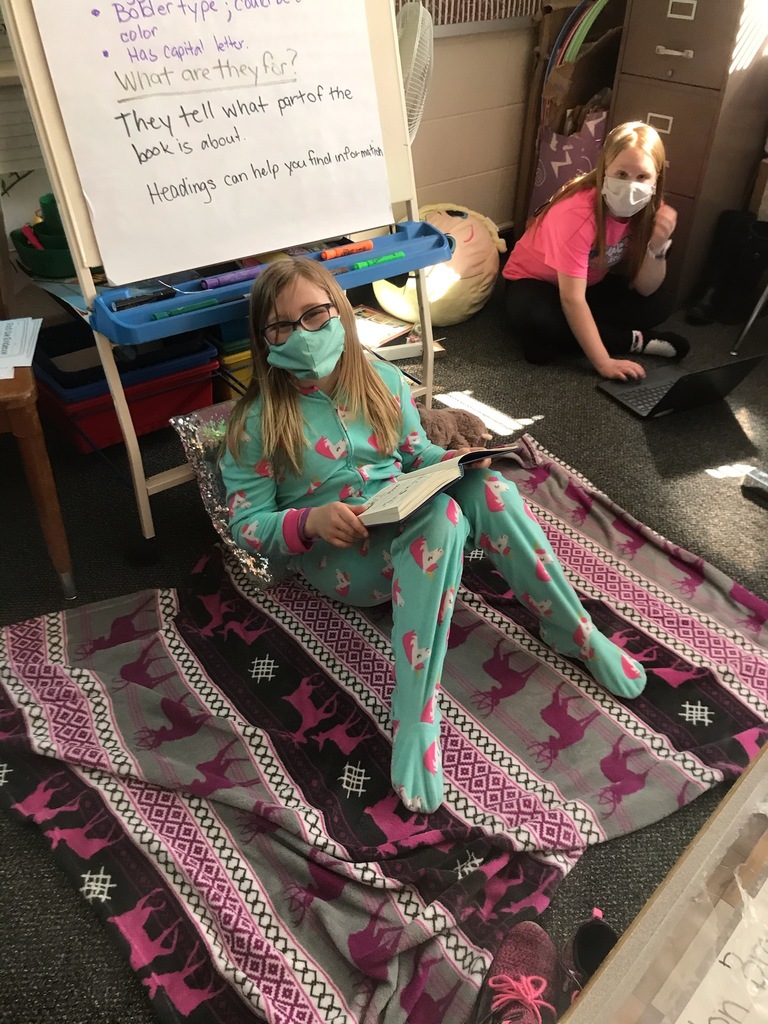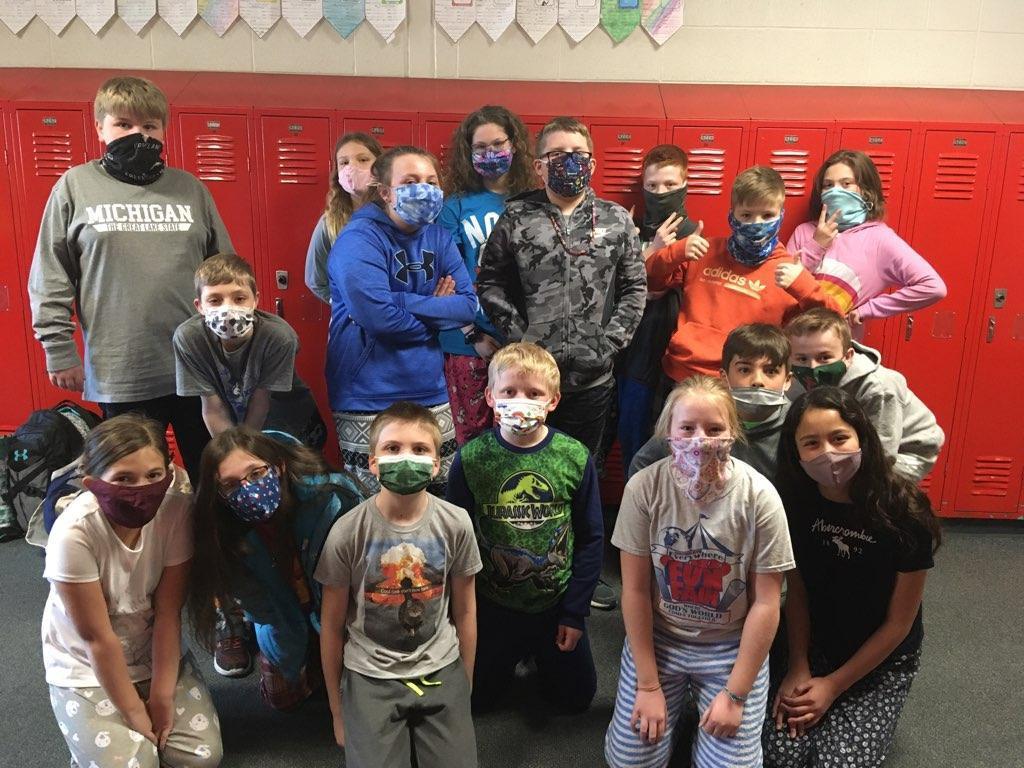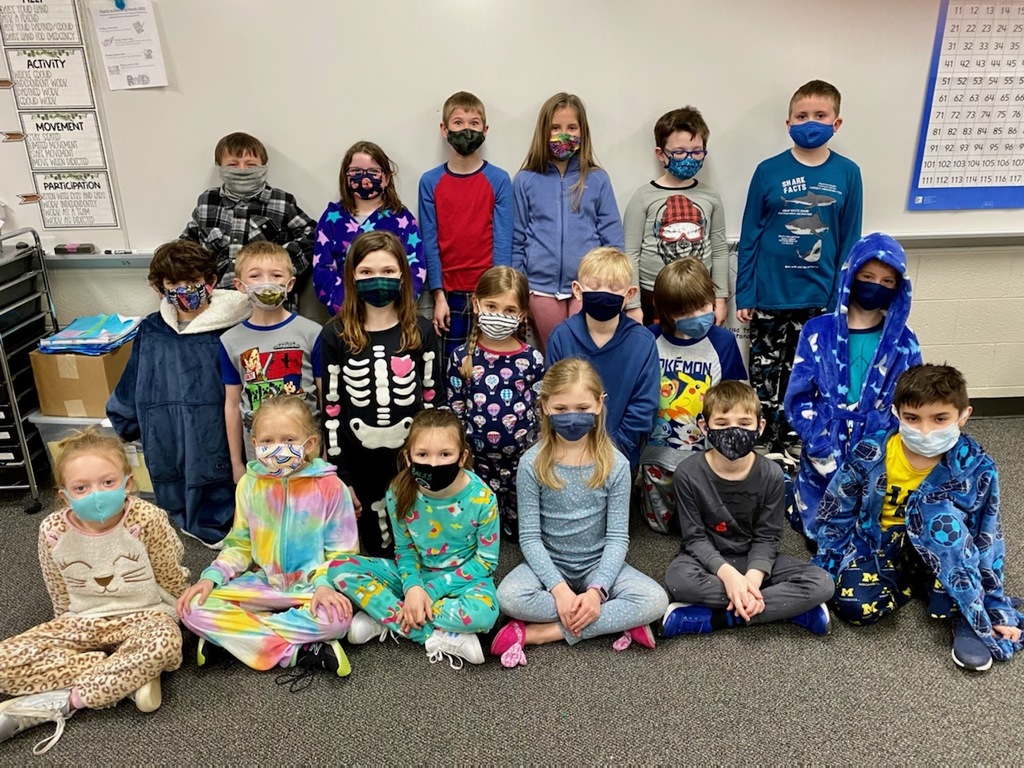 This Friday was "Cozy Up With a Good Book Day", otherwise known as Pajama Day! Freeland Elementary students had a great day reading with lots of different activities!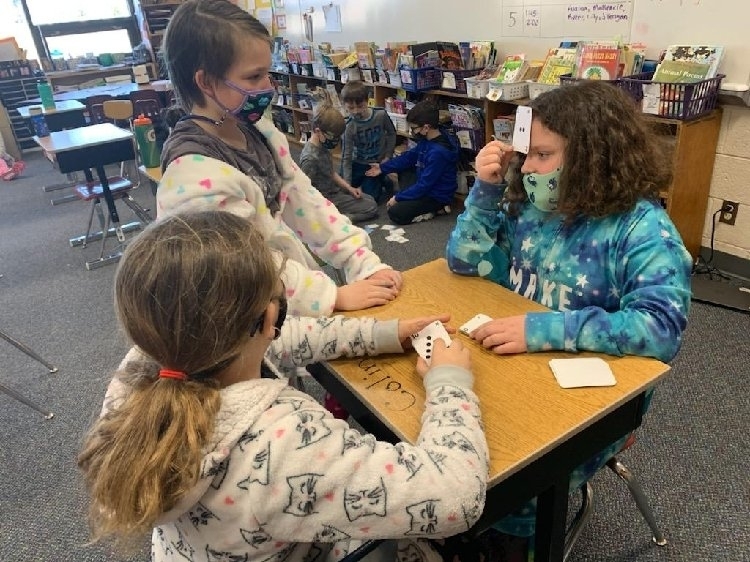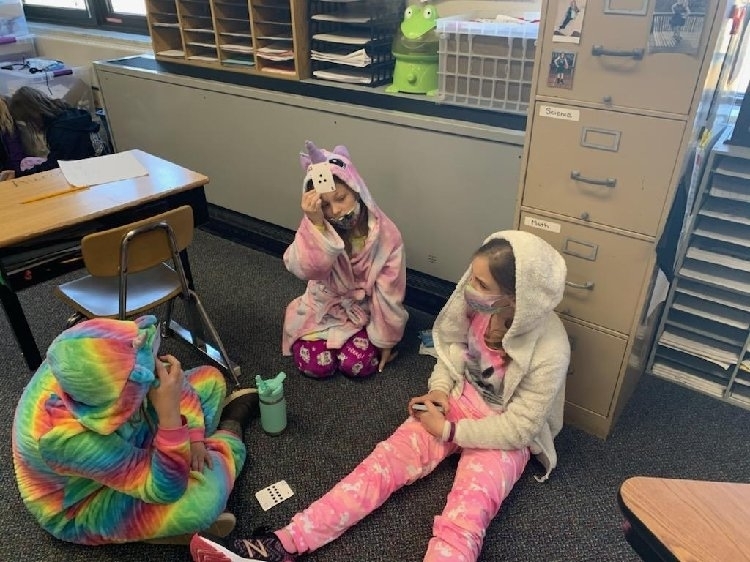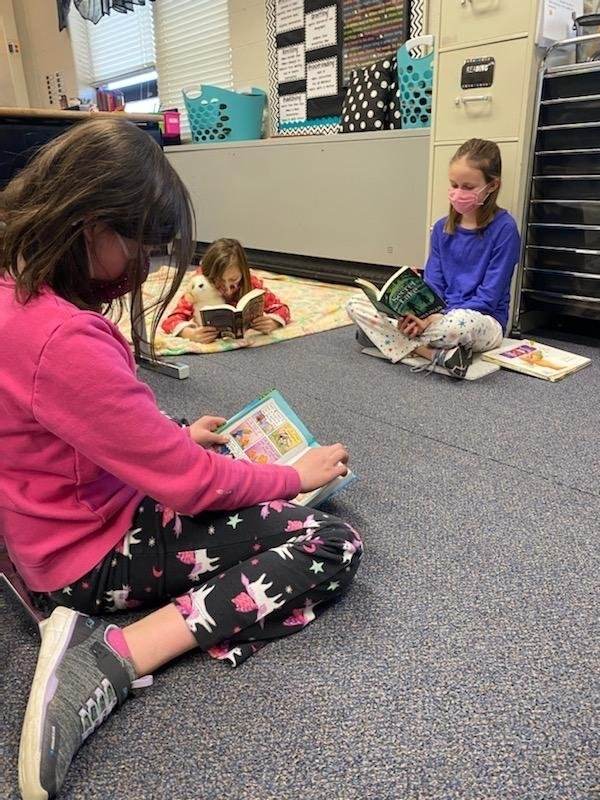 Mrs. Dake's 5th grade social studies students had fun playing a Triangular Trade Game where the goal for each group was to negotiate the best trade possible.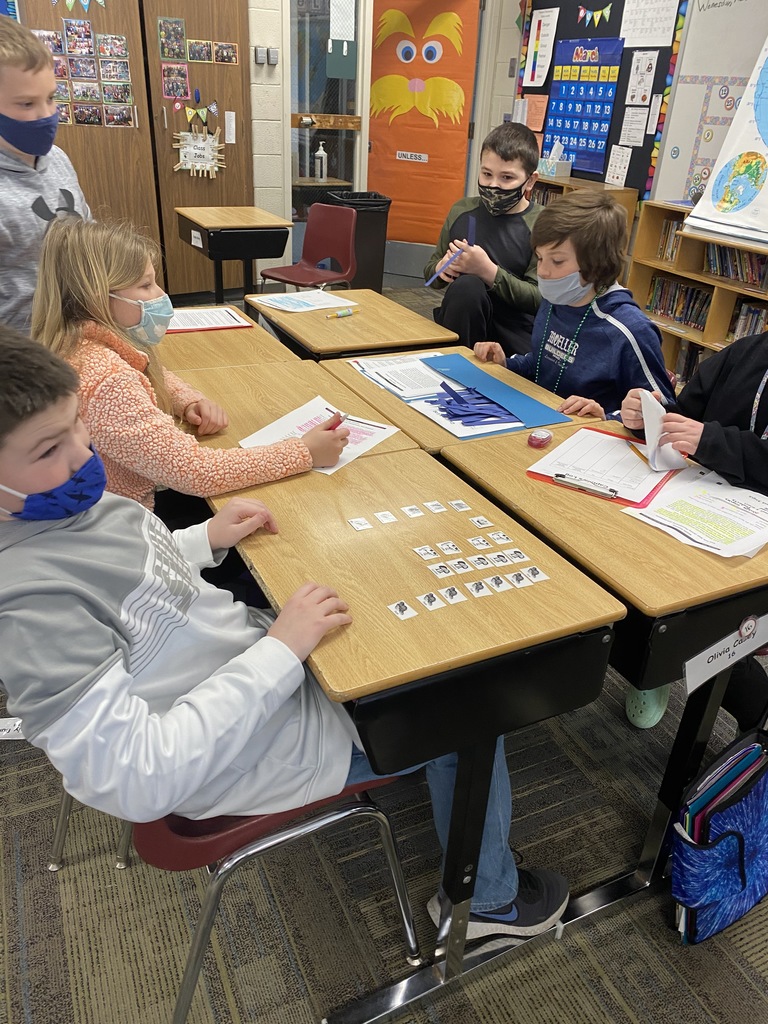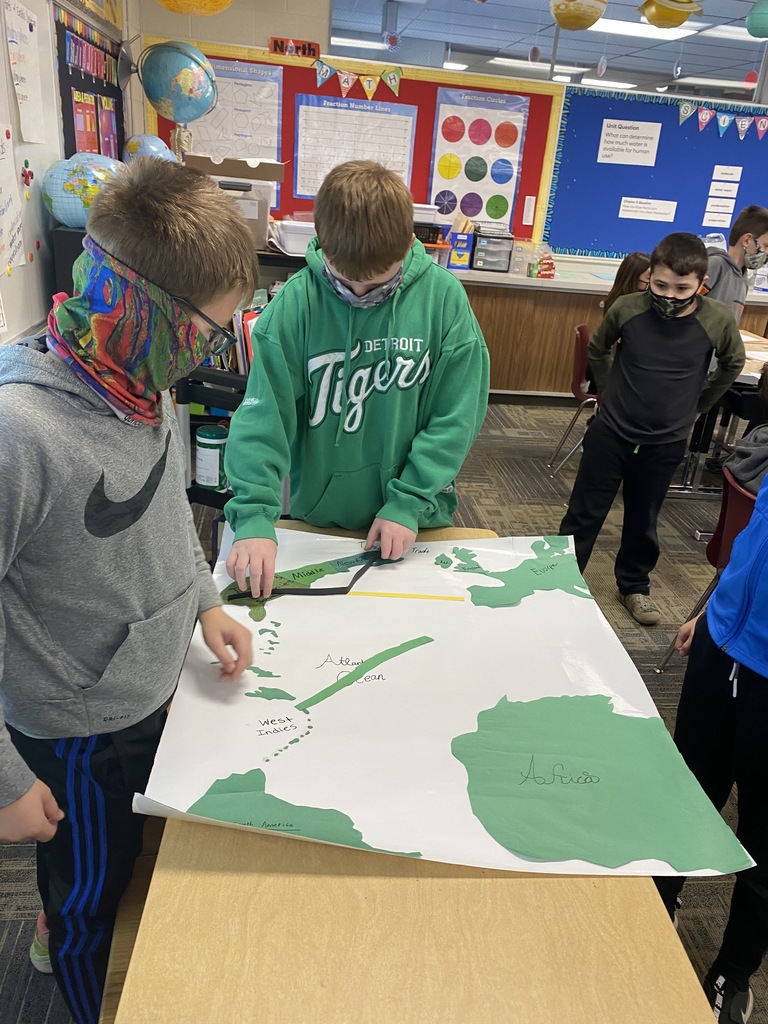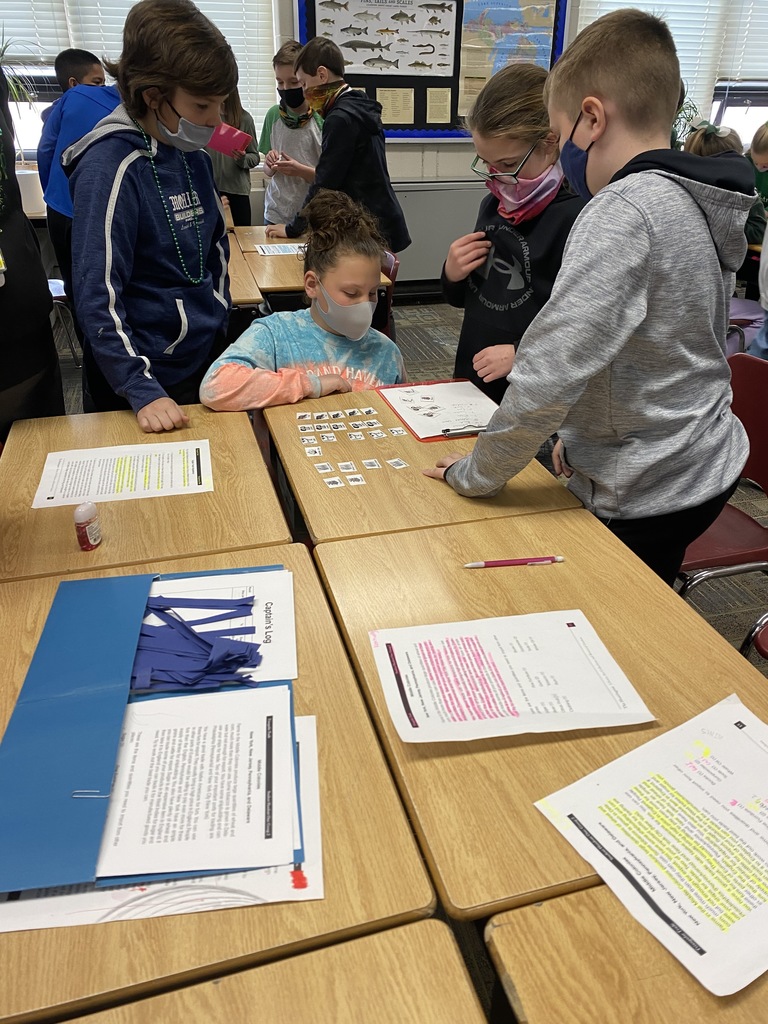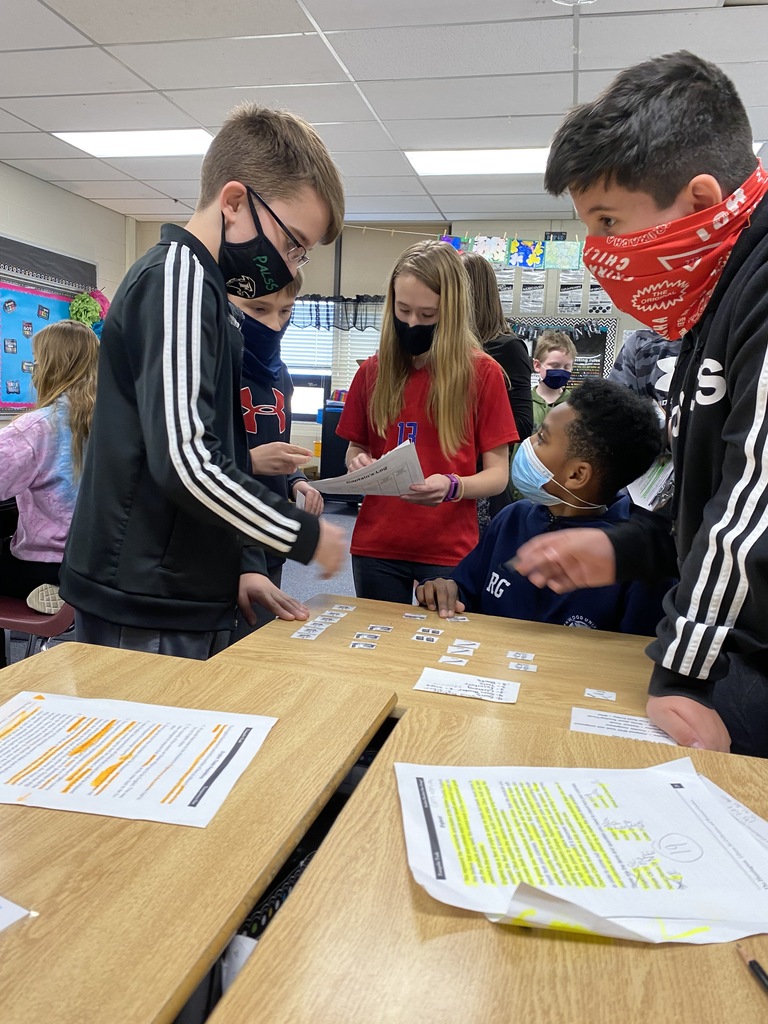 Mrs. Somers' 5th grade class made pronoun books and visited Mrs. Duley's 2nd grade classroom to share what they created. The students were so excited!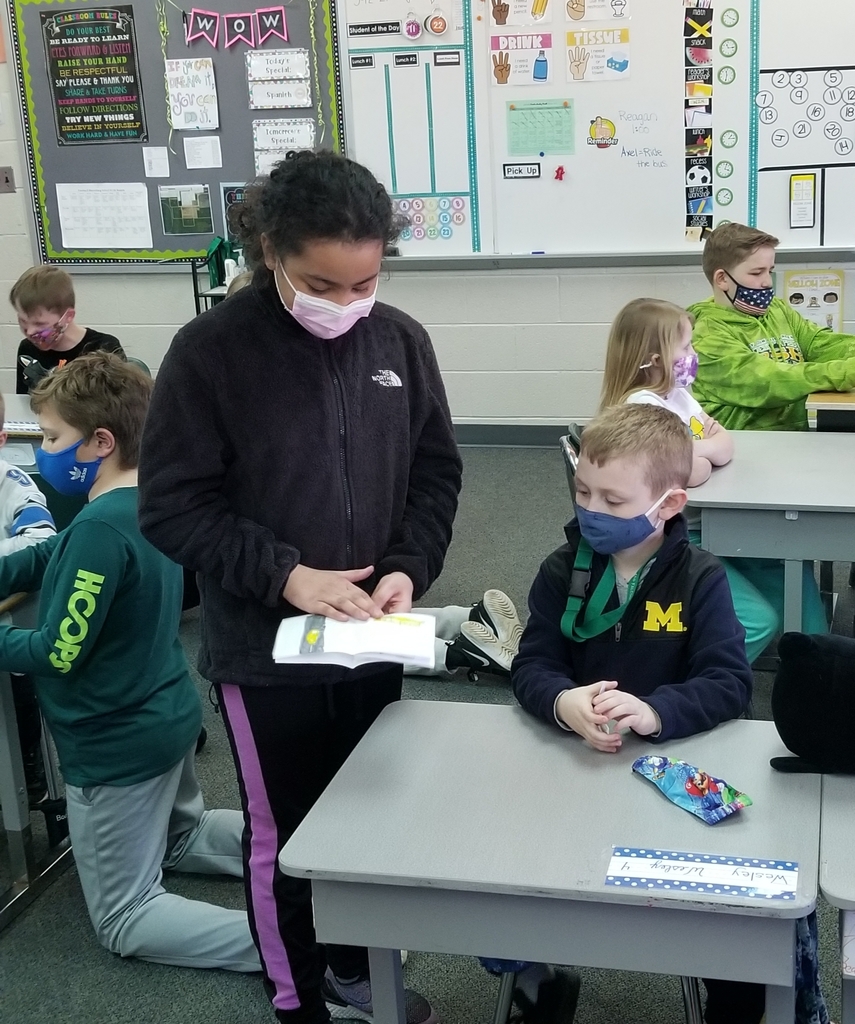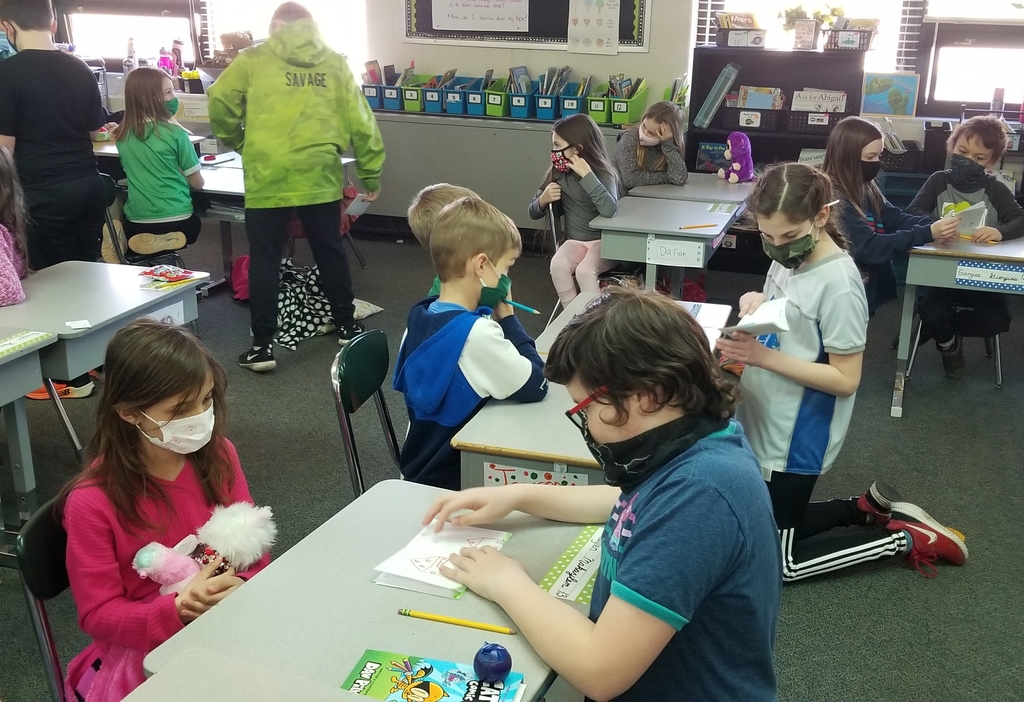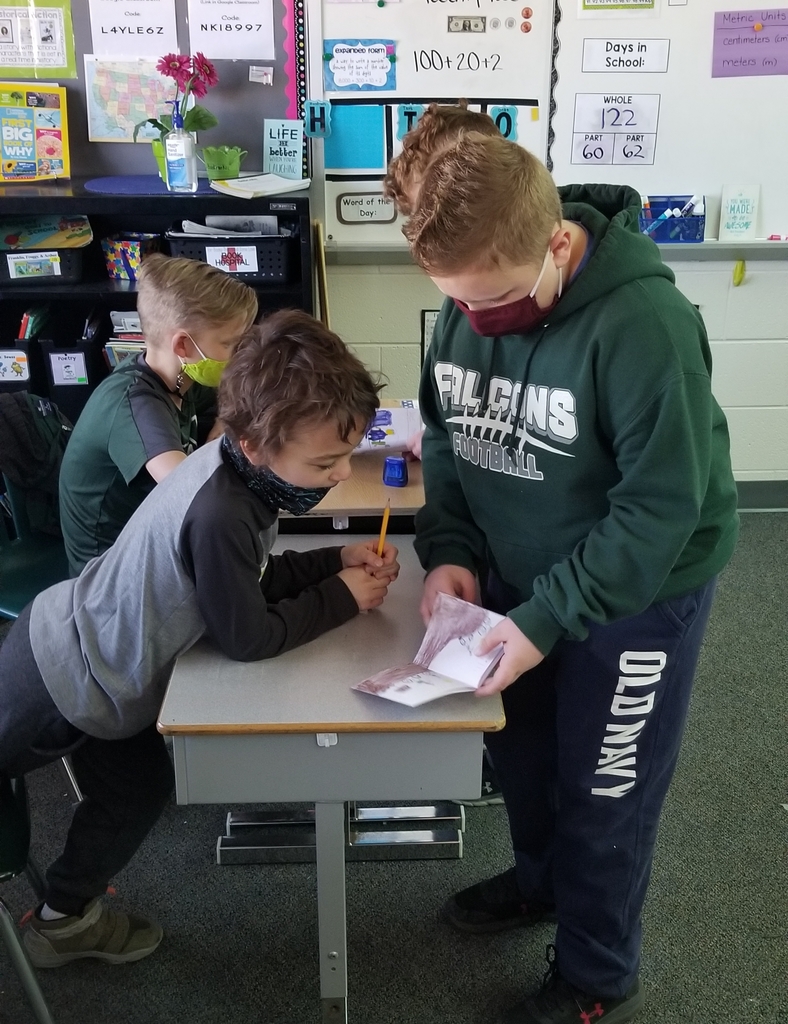 Fifth graders enjoyed the gift of a mini Read-In to celebrate the "Don't Sweat It, Just Read" spirit day!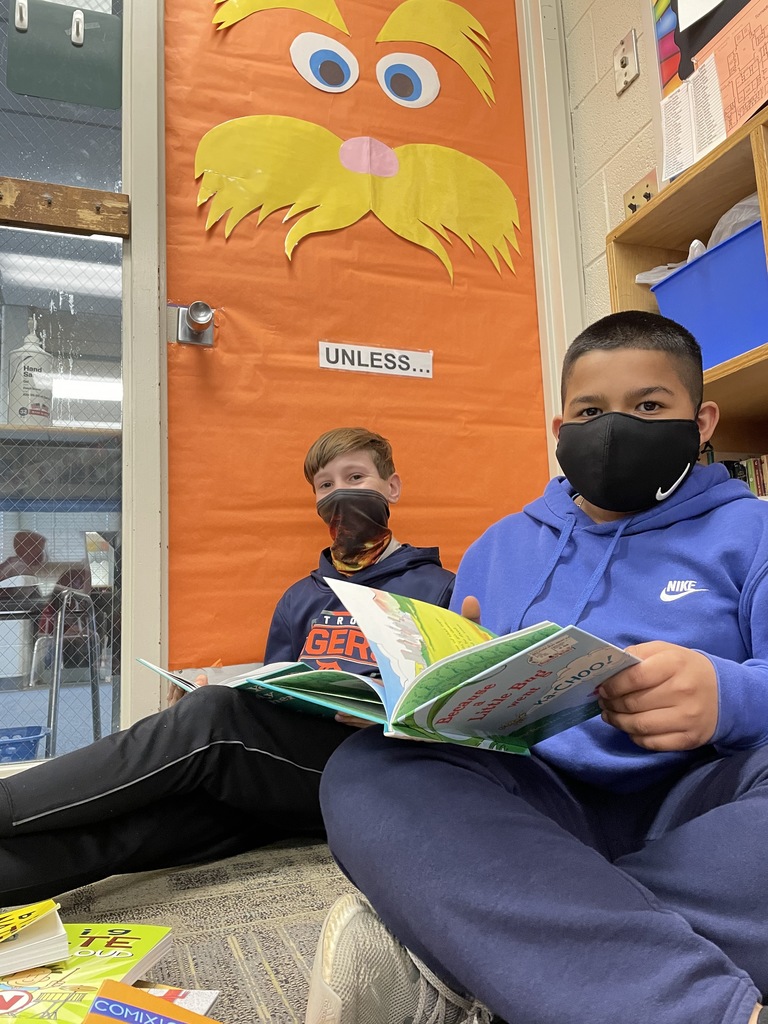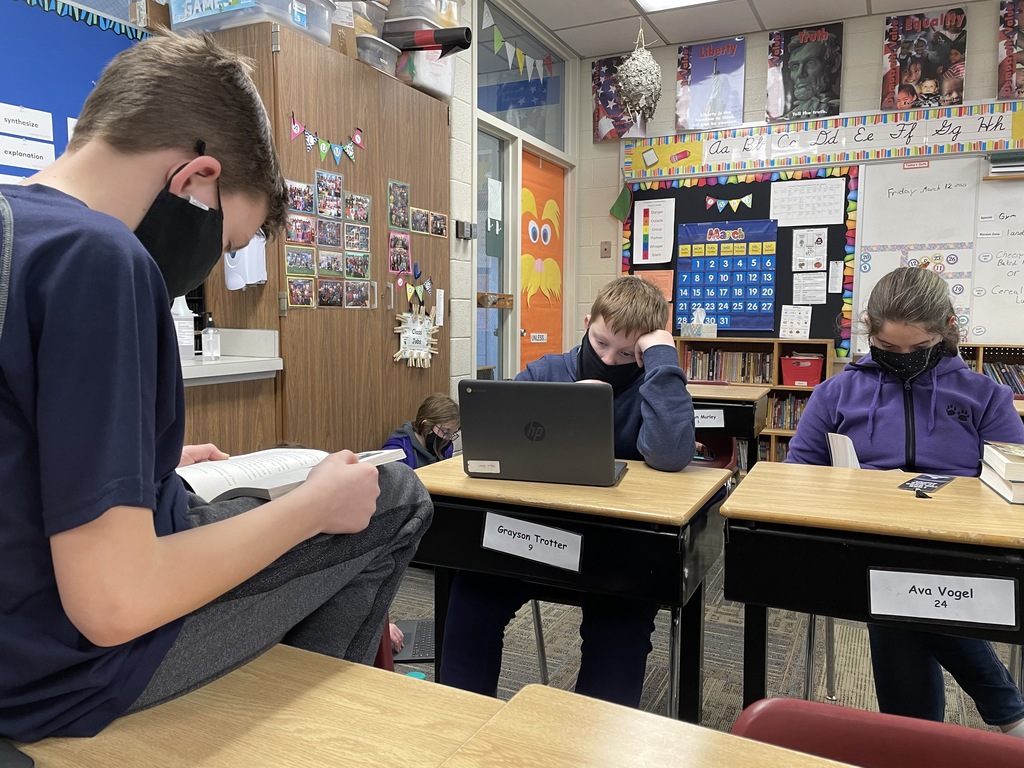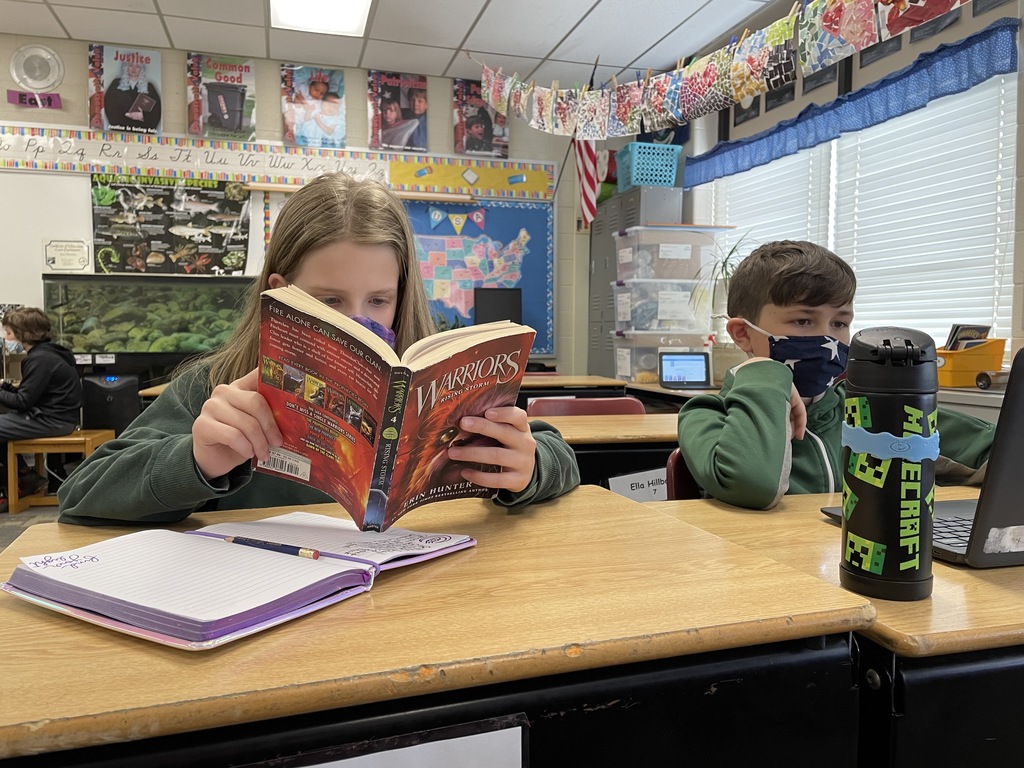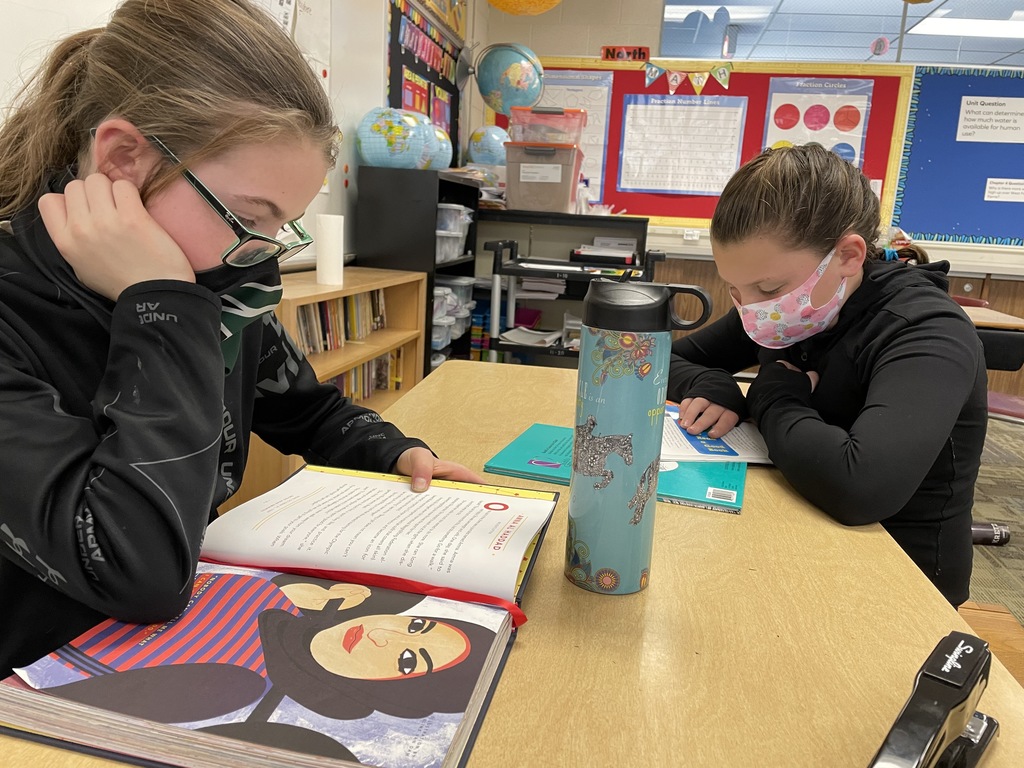 Mrs. Duley's 2nd grade class enjoyed their Virtual Field Trip with author and illustrator Mike Artell!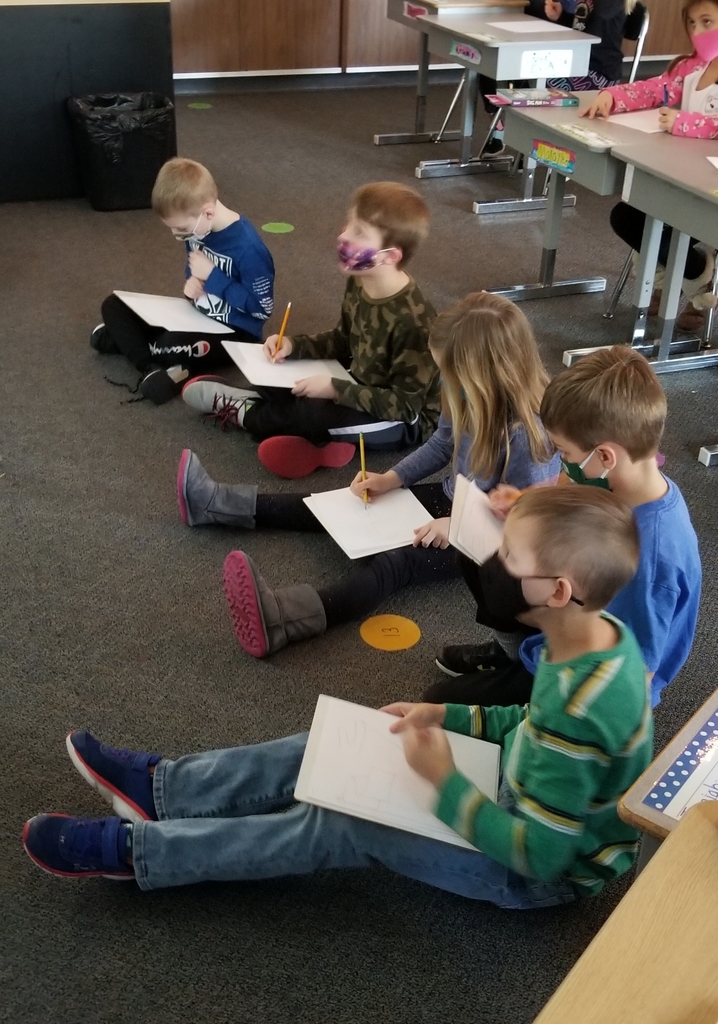 4th graders enjoyed their Virtual Field Trip with Mike Artell, author and illustrator. He Zoomed with us from his home state of Louisiana, and he taught us how to draw some really neat things!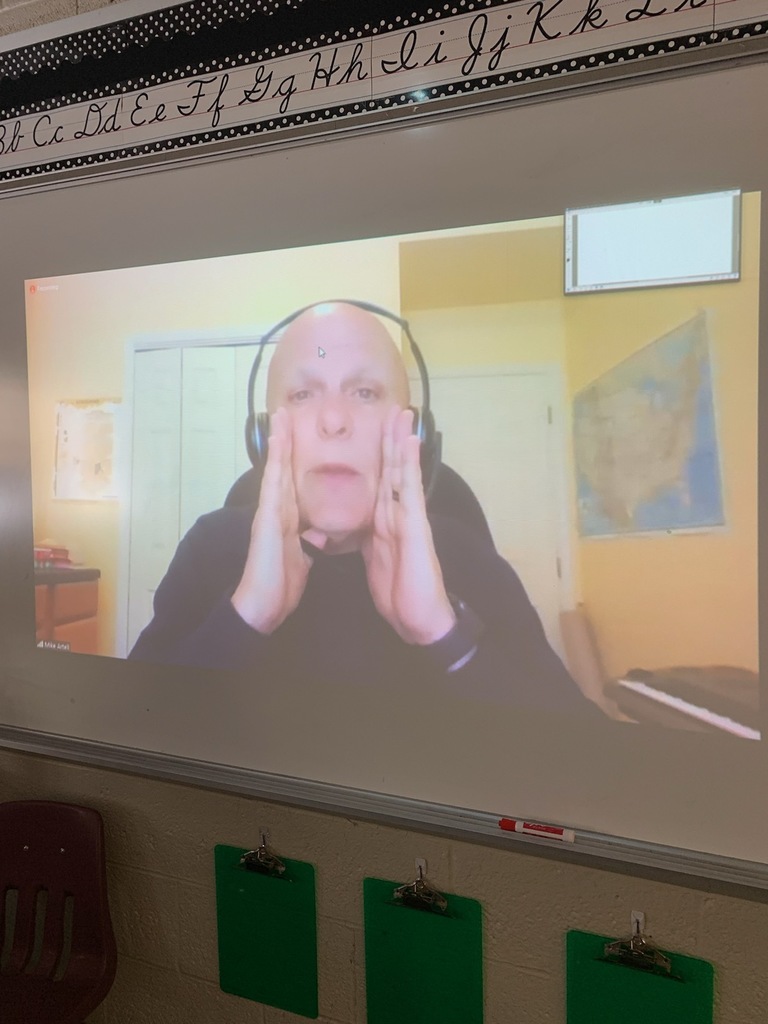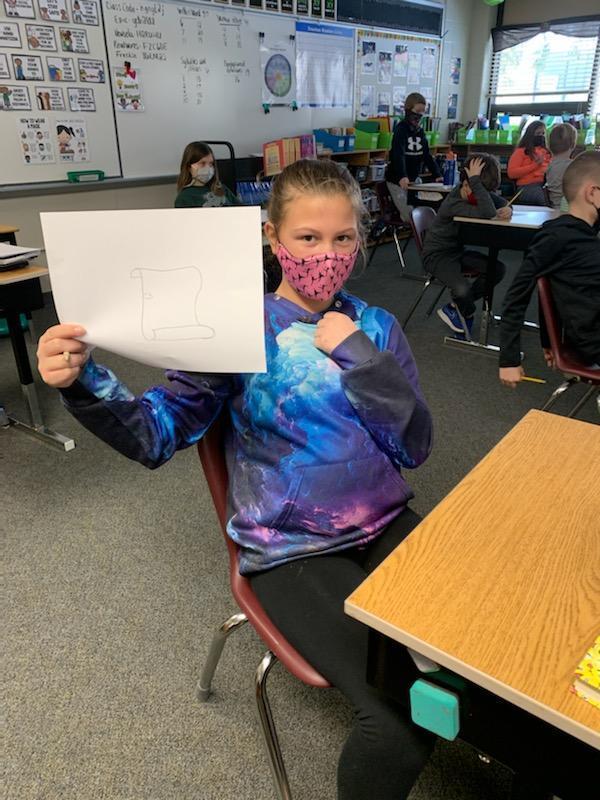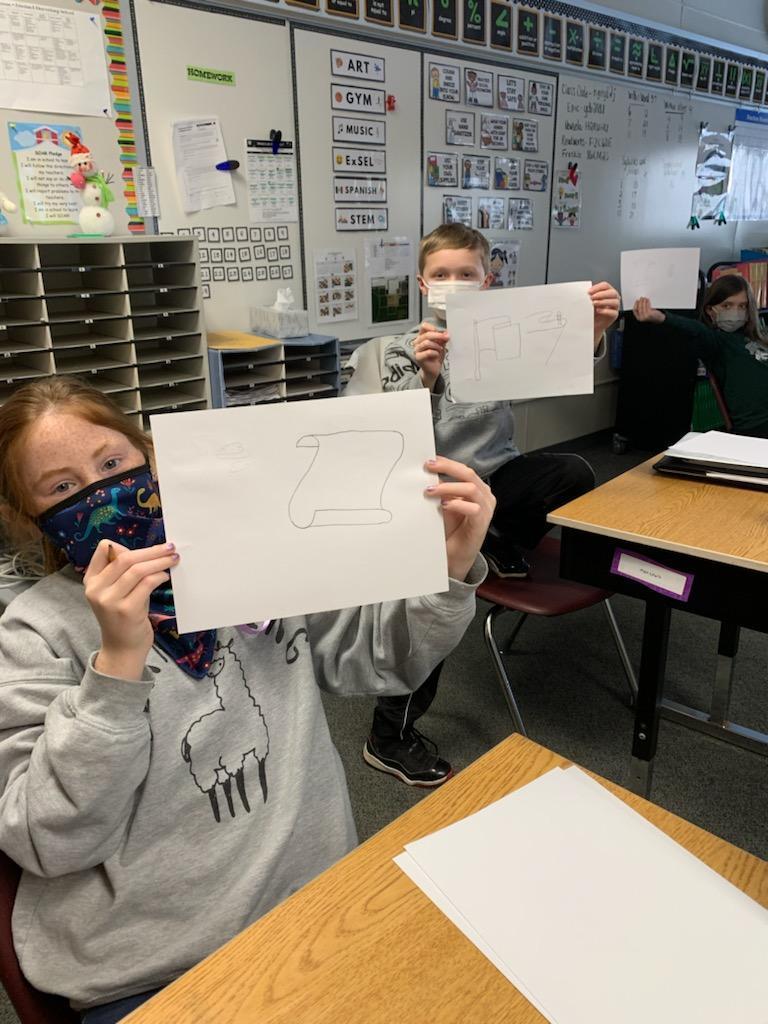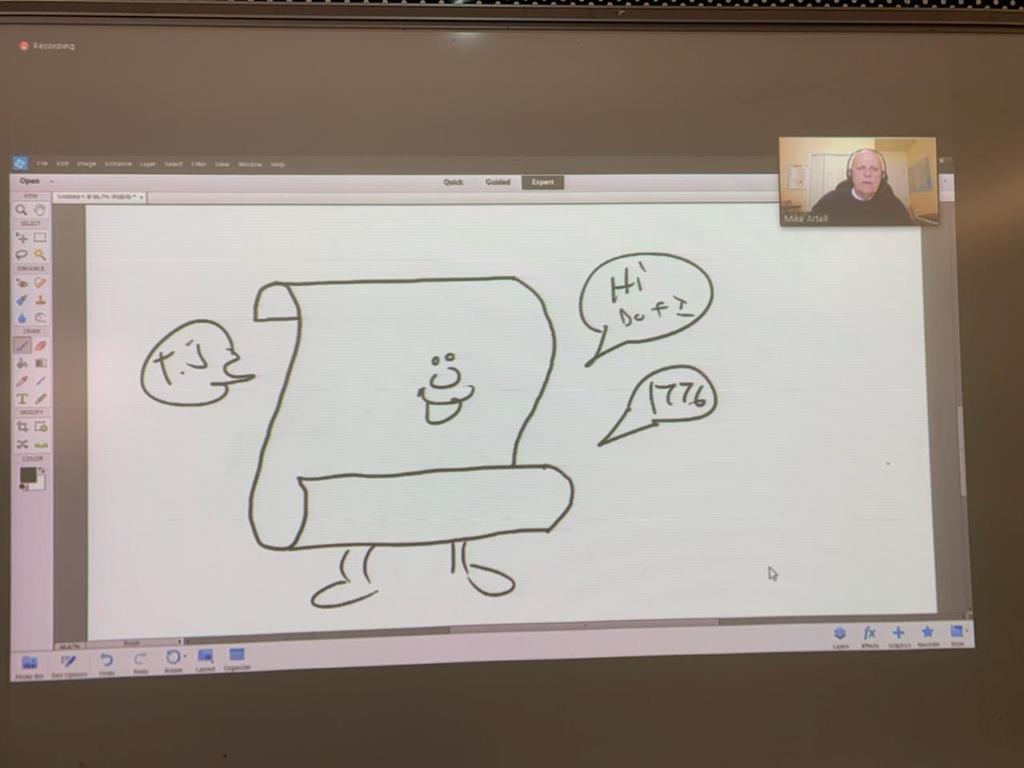 The students in Mrs. Helmreich's 3rd grade class are learning about traits of offspring. Yesterday during Science they had to compare the traits of two parent creatures and determine the traits that the offspring would have. They then got to create the offspring using clay!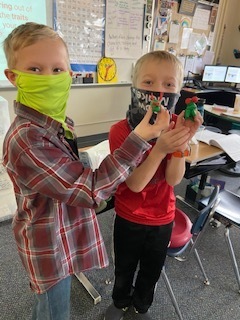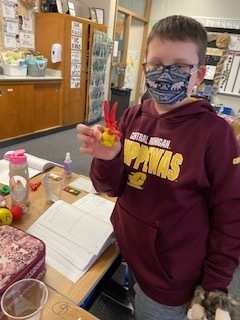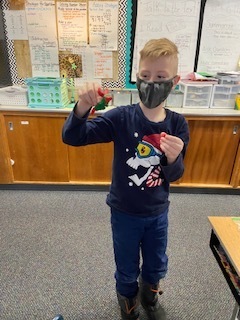 Mrs. Henning's 5th grade science students are creating models to demonstrate the movement of water through the ground. The students built models and used them to demonstrate how different levels of precipitation, drought, overuse, and pollution impact the groundwater.