Sixth-grade students visited the township's Department of Public Works this week to learn about our local engineered water system and how it works alongside our natural water cycle to provide us with clean, usable water from our local watershed.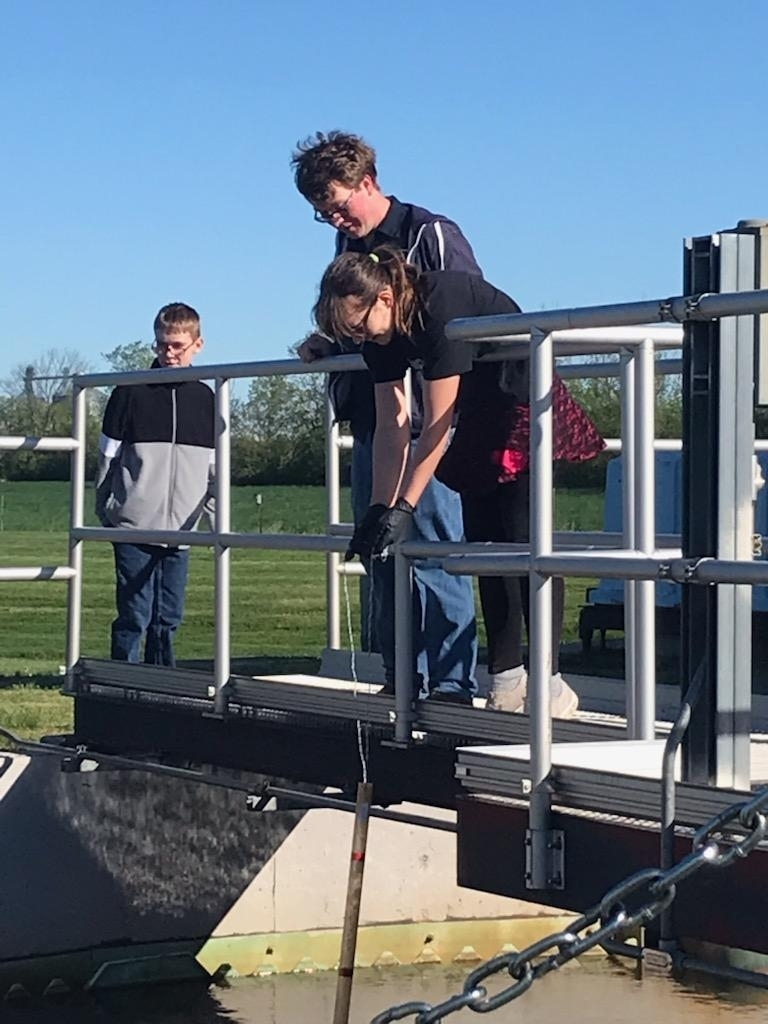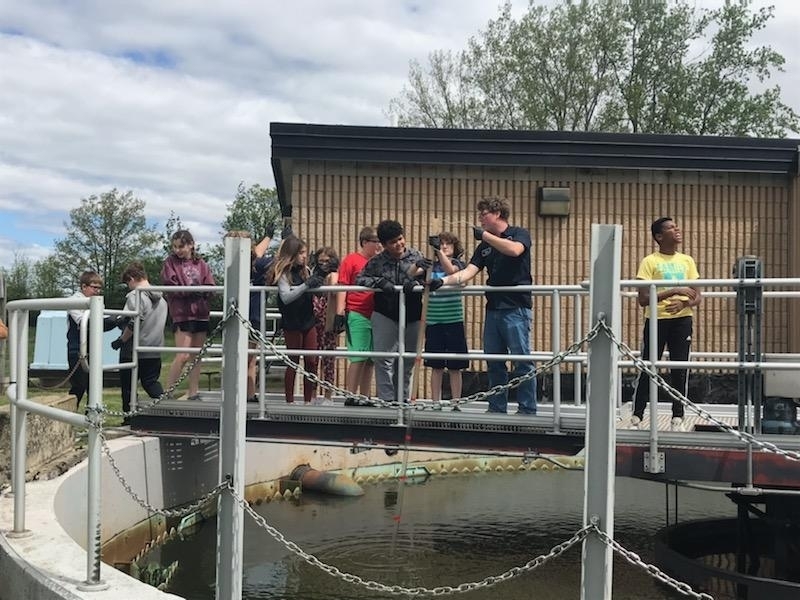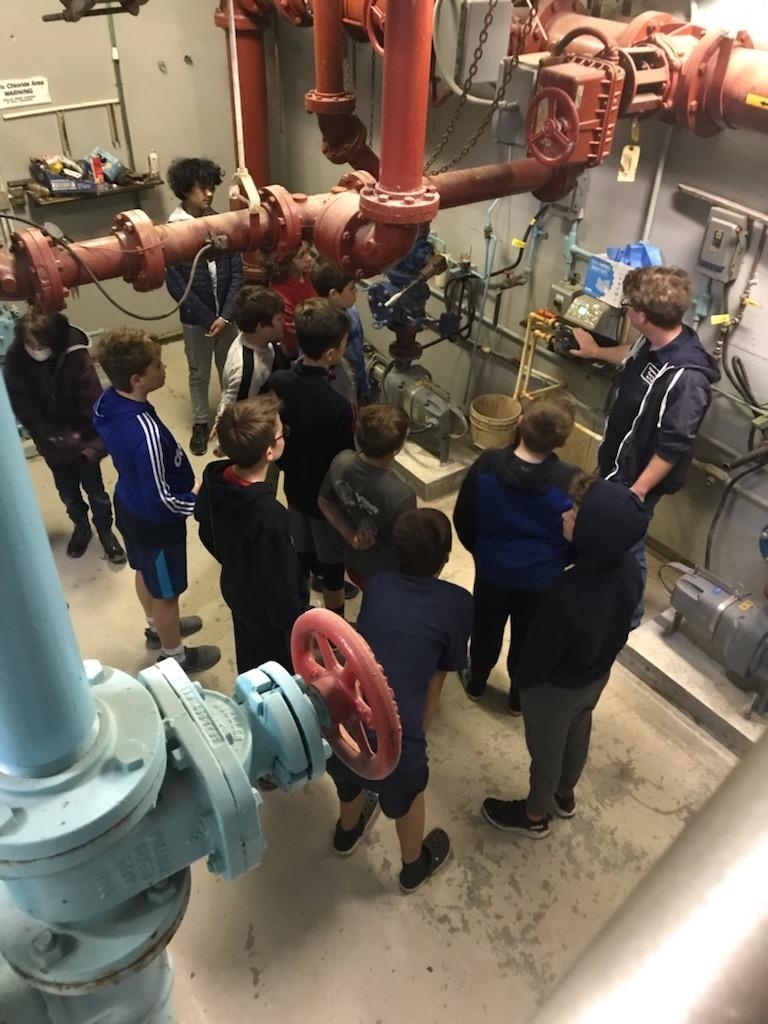 Mrs. Szafranski volunteered to do Junior Achievement in a few 2nd grade classrooms at Freeland Elementary School. The students had a great learning experience! Thank you Mrs. Szafranski!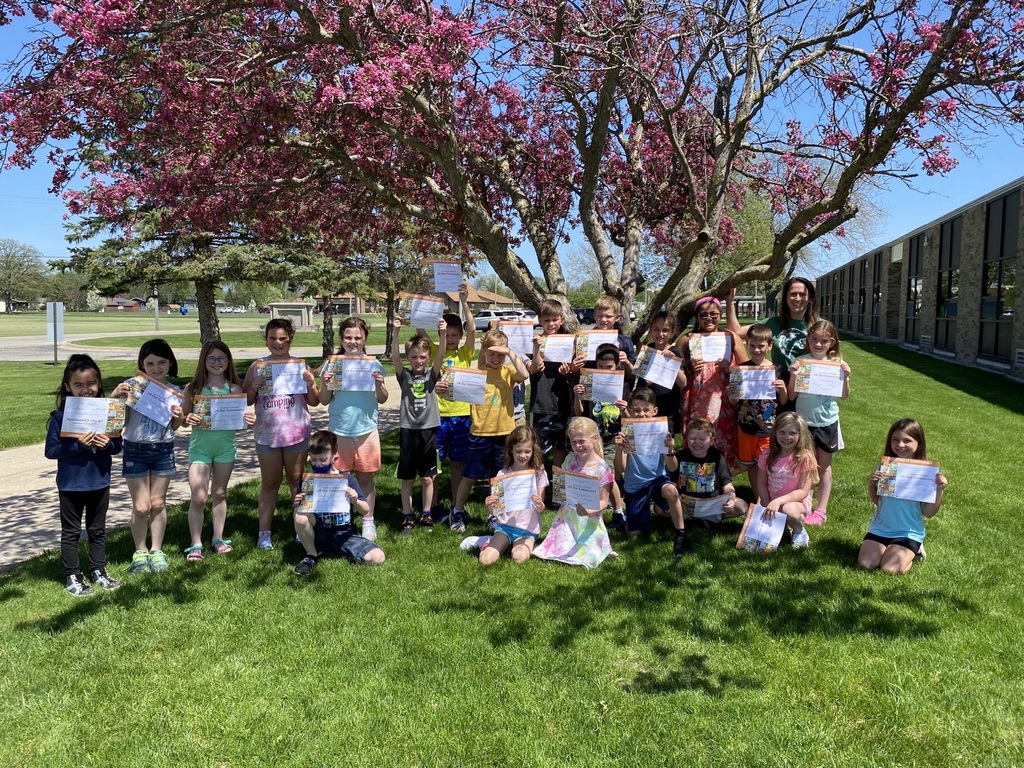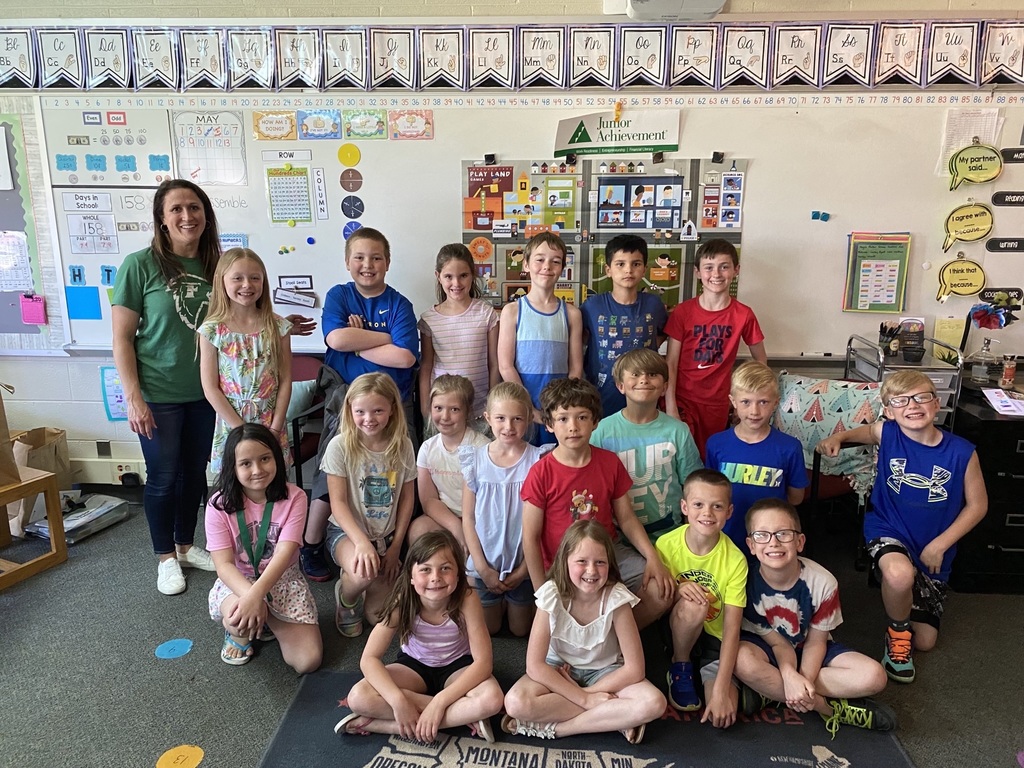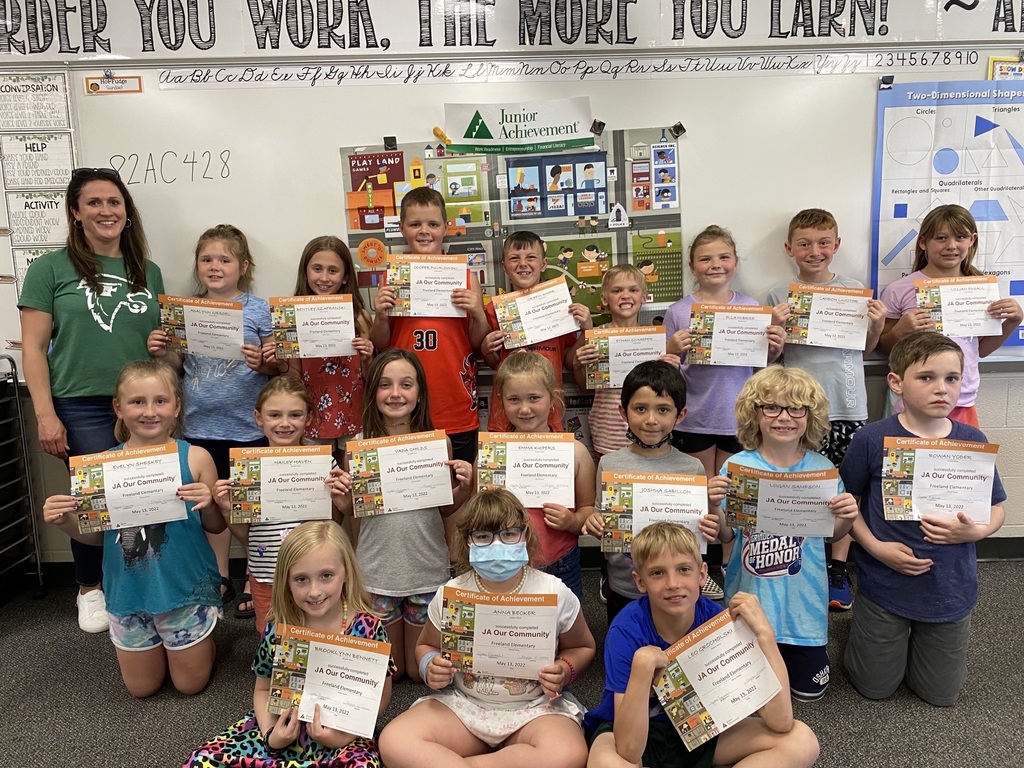 Second grade classes enjoyed a field trip to the Saginaw Zoo on Wednesday. Everyone enjoyed the animals, the playground, and riding the train and carousel!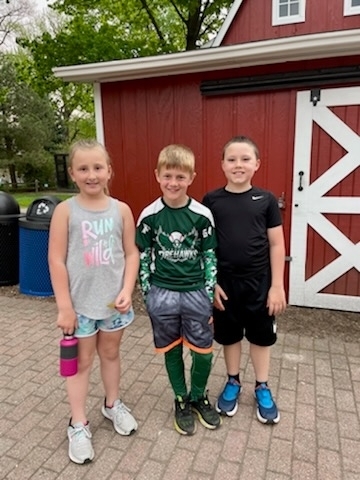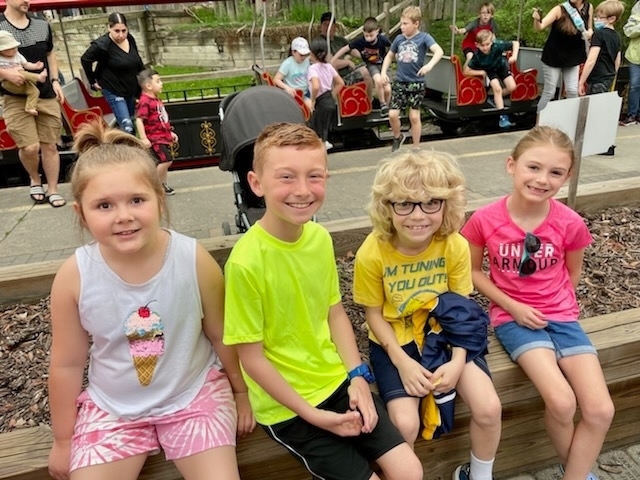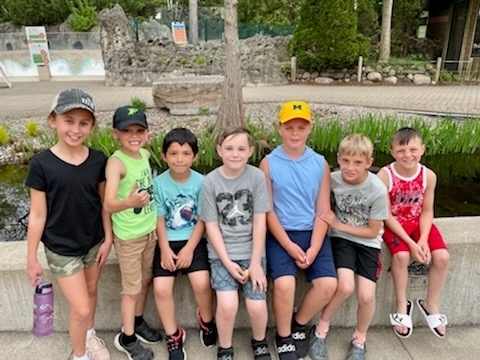 Fifth grade students were all smiles today as they released 130 salmon parr into the Tittabawassee River today. The fifth grade scientists were able to watch the salmon eggs hatch and grow in the classroom tank this year as part of the Salmon in the Classroom project.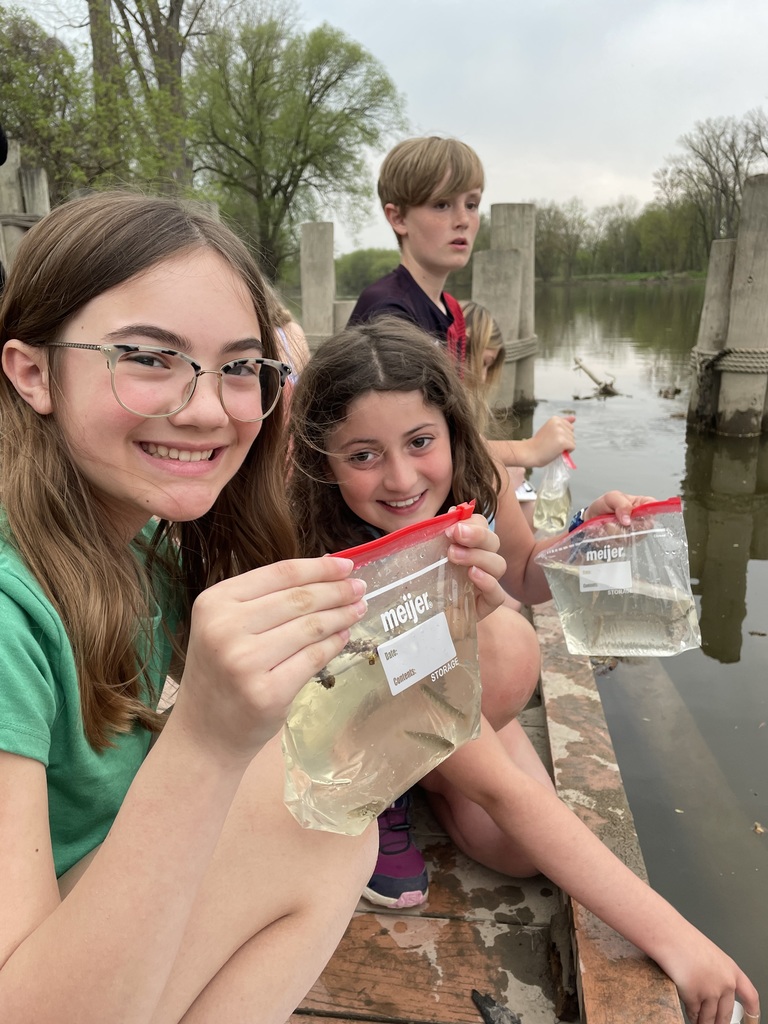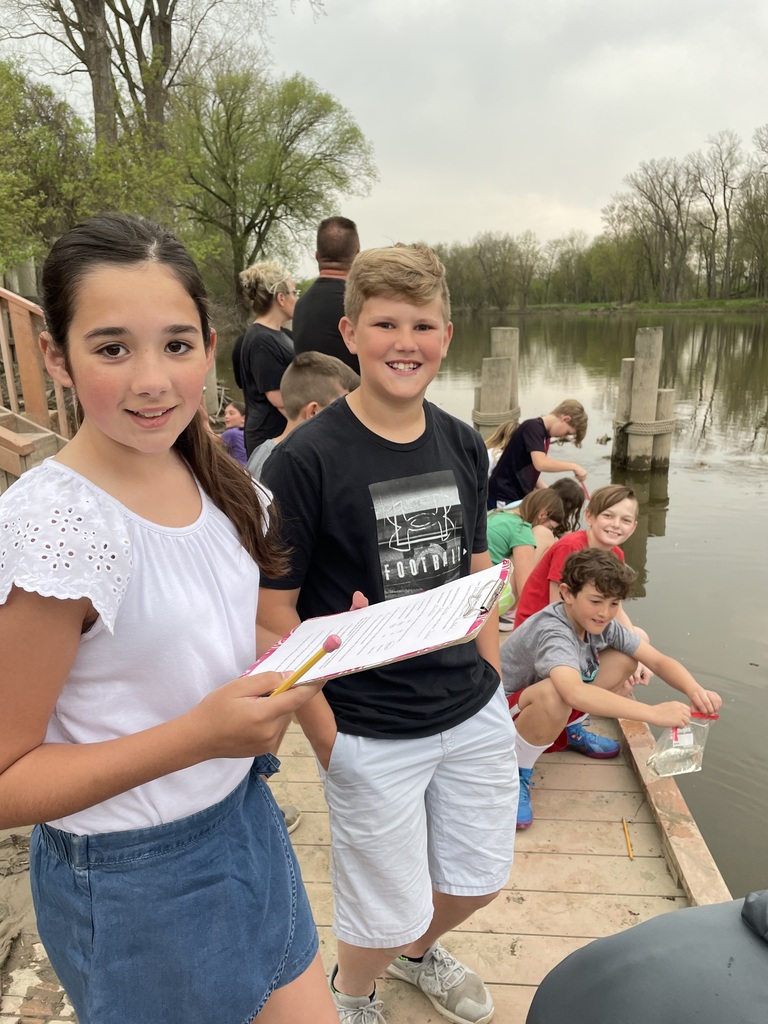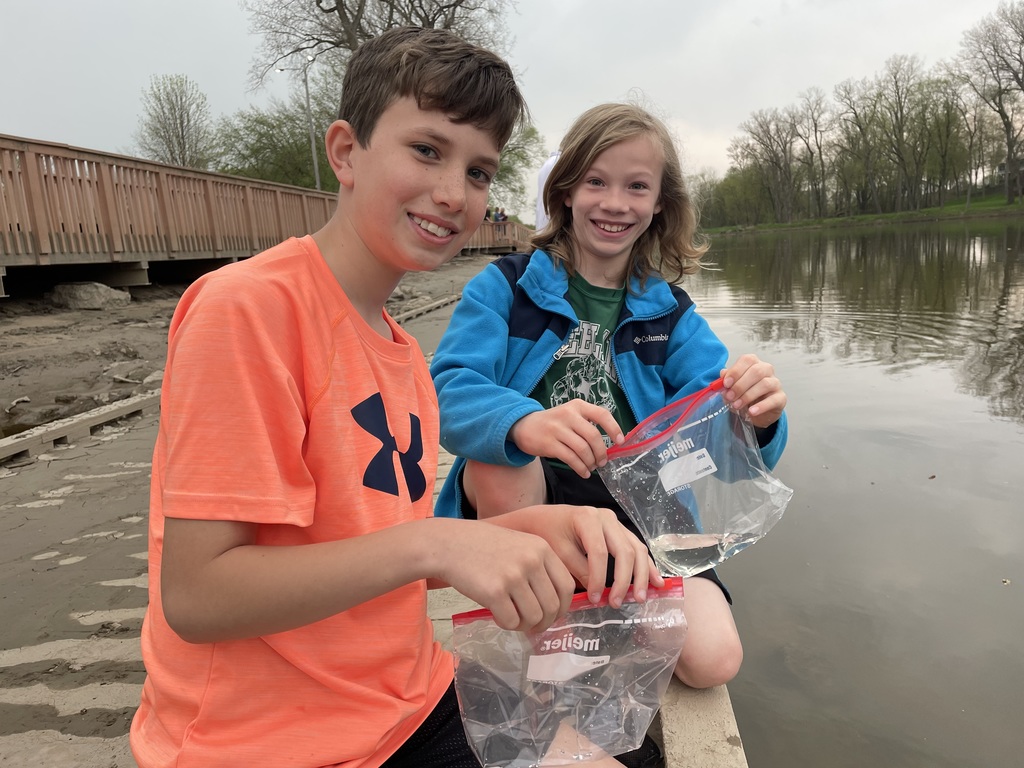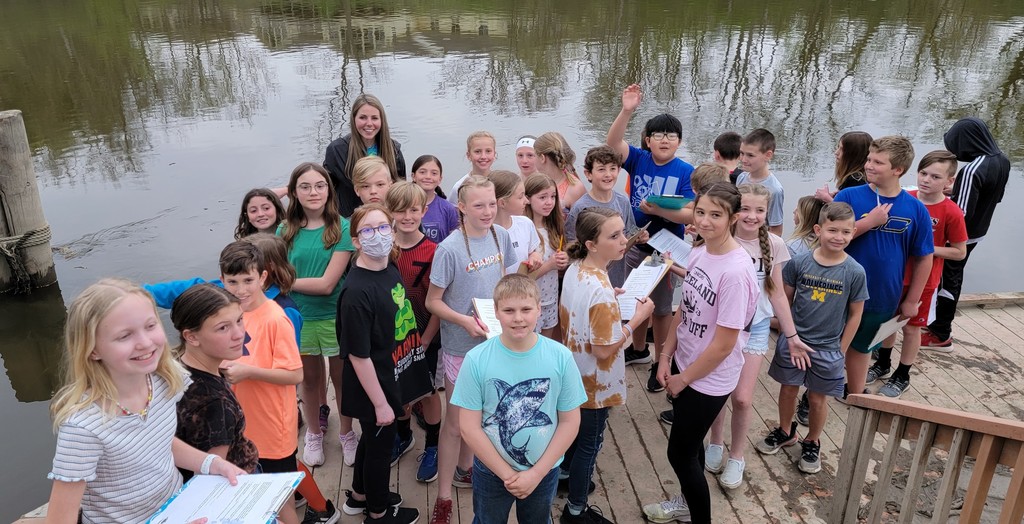 The Freeland Elementary Kindness Club did their part to make Teacher Appreciation Week a great one! Group members made a Kindness Bloom's tree with positive sayings, wrote and delivered teacher appreciation letters, and handed out potato chips to all the teachers in the district. Happy Teacher Appreciation Week from the Kindness Club!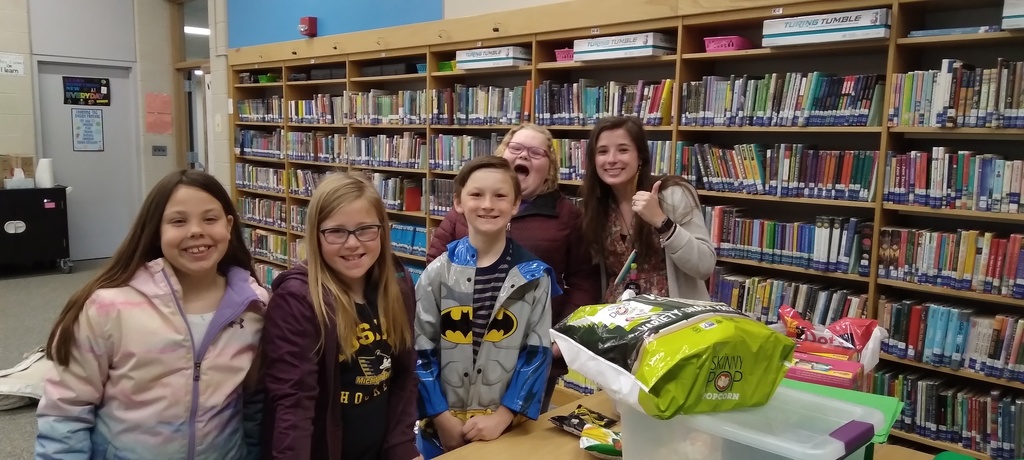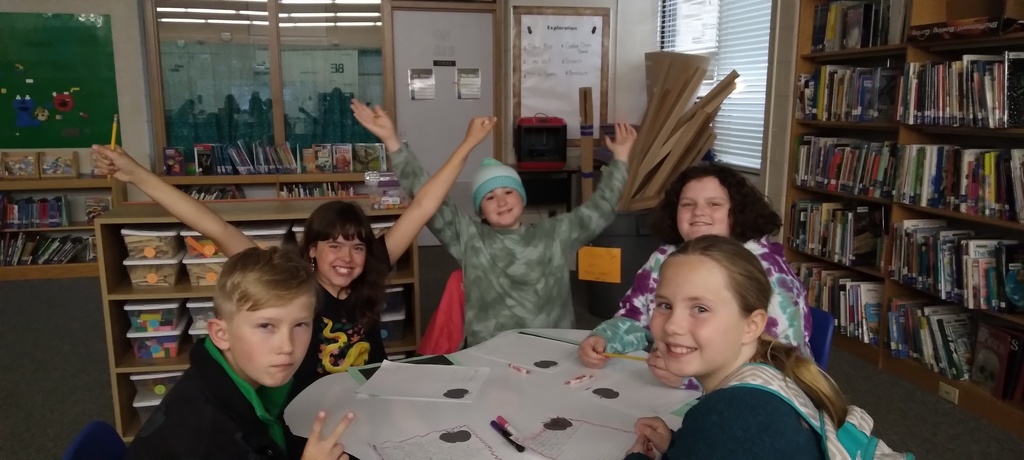 Congratulations to Freeland Elementary School's SOARing students for the month of April! Awesome job Falcons!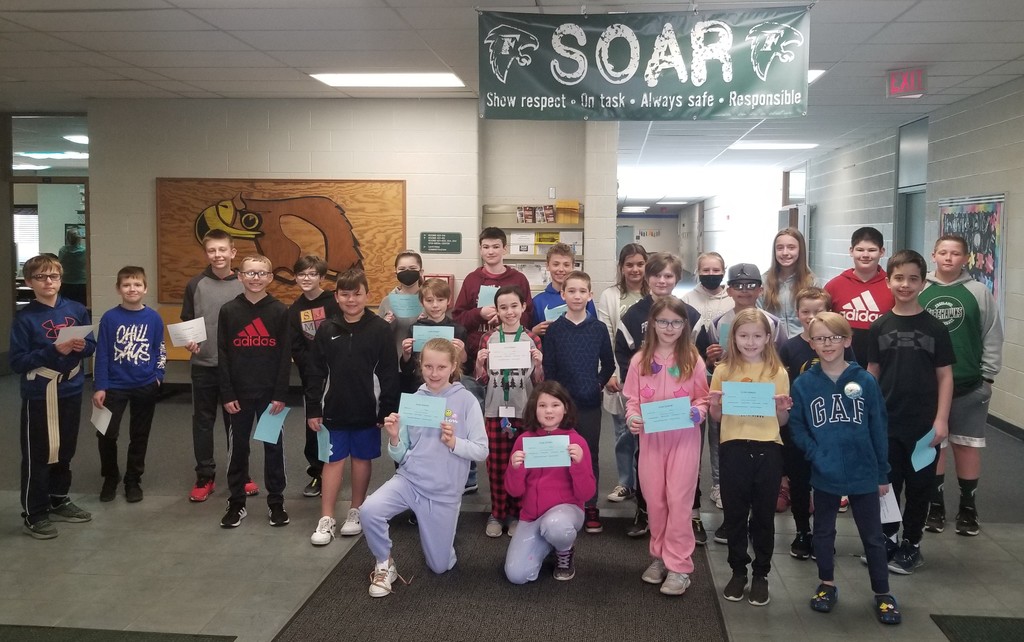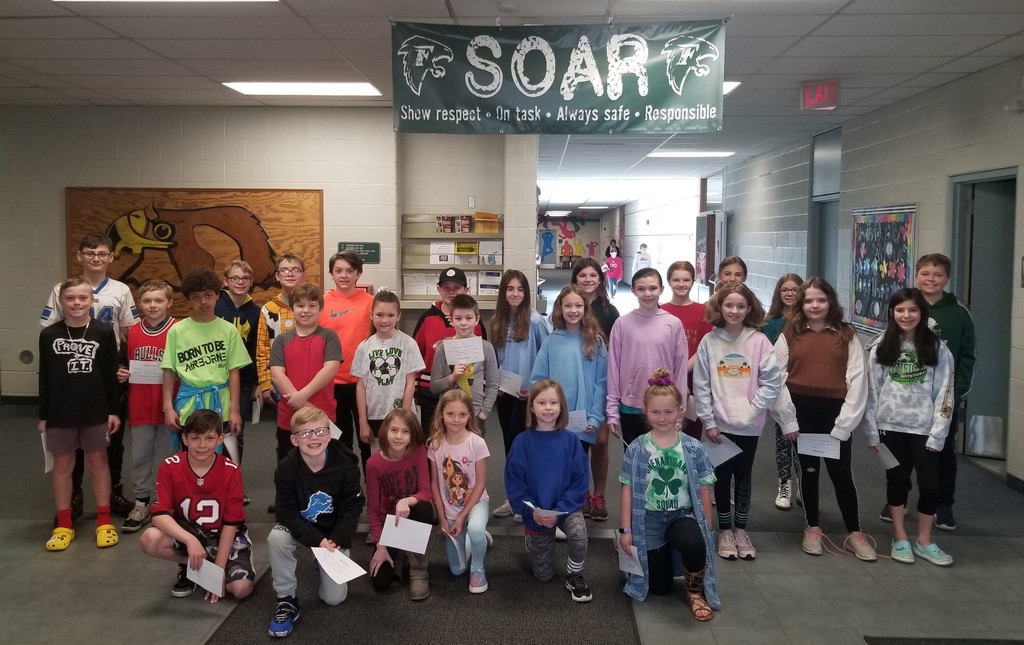 Fifth graders in Mrs. Henning's class started terrariums to model what they are discovering about interactions within an ecosystem.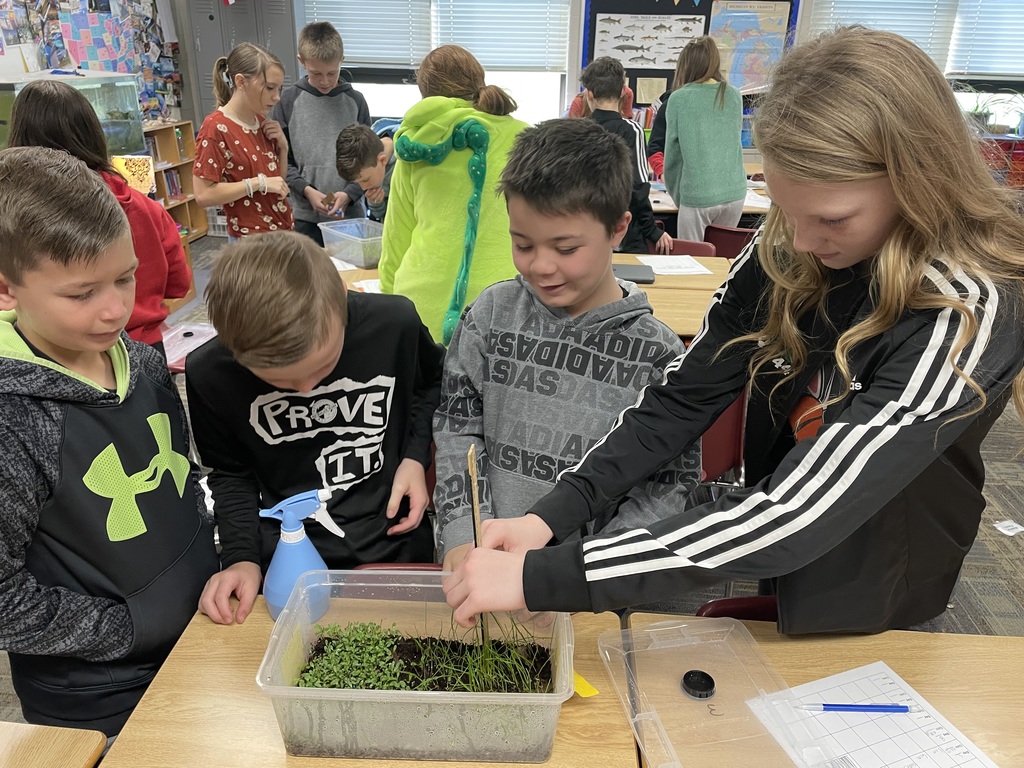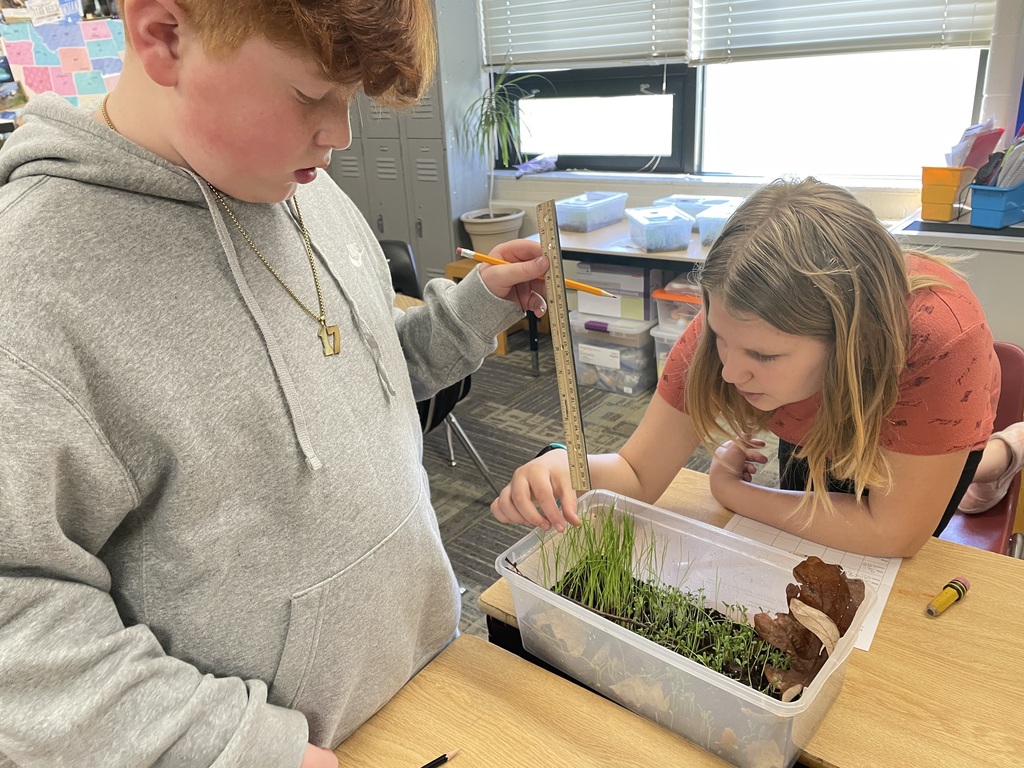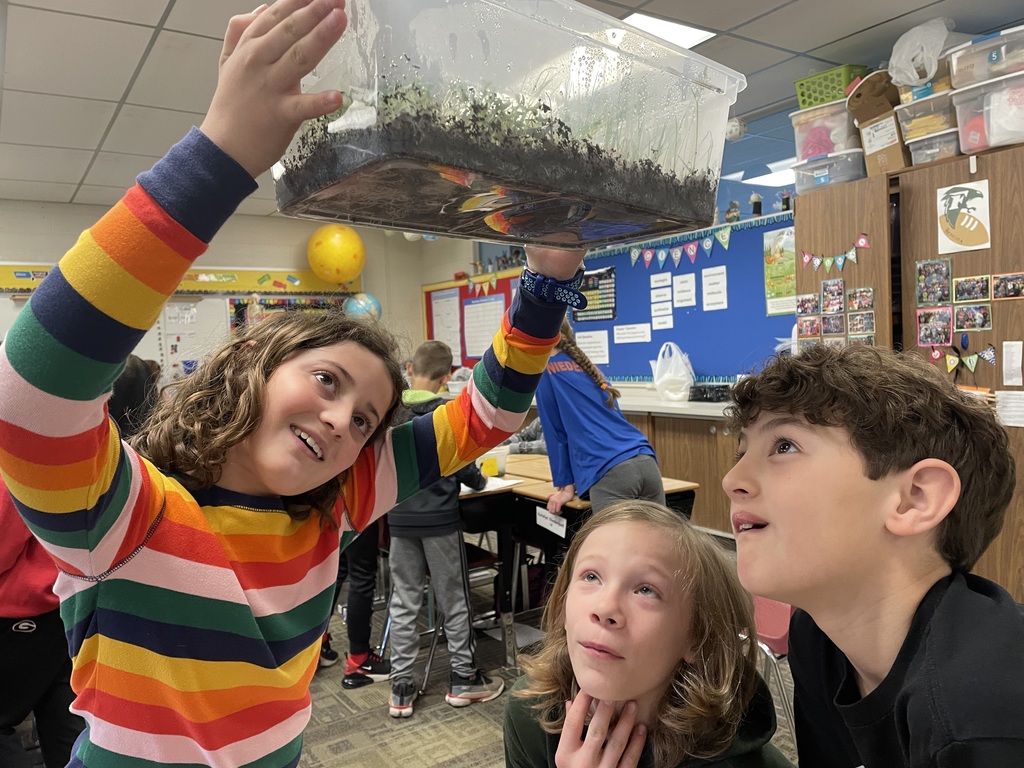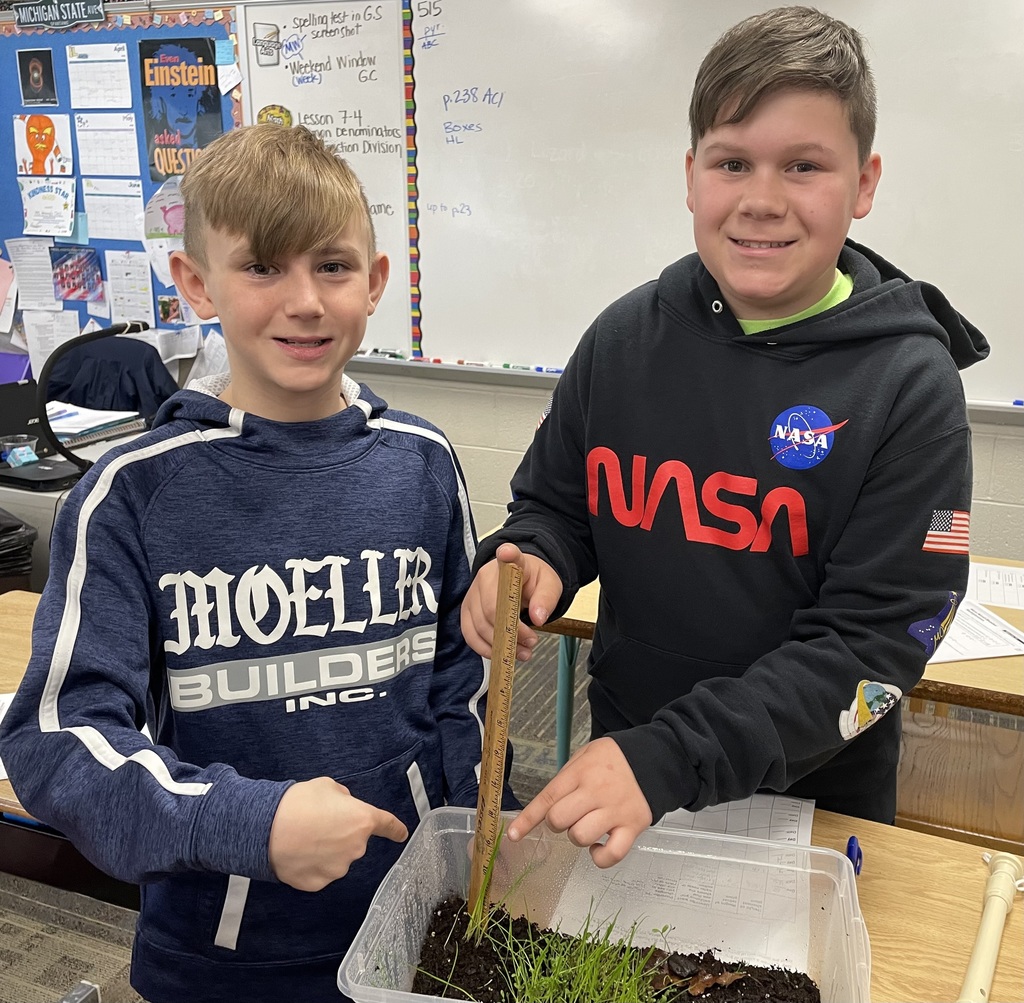 Just before Spring Break, Mr. Schultz from SVSU came to Mrs. Somers' 5th grade classroom to share a book about teamwork as they celebrated the last day of National Reading Month. He discussed the importance of teamwork in athletics, as well as in the business world. He brought SVSU bags for each student and invited all to attend an SVSU sporting event.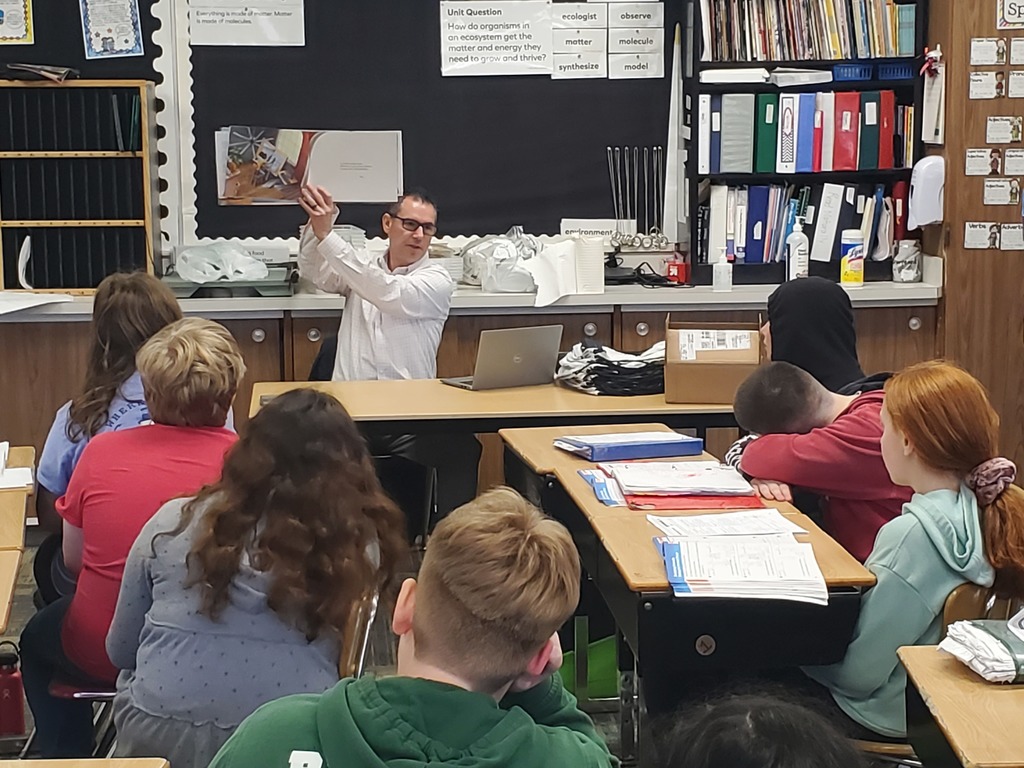 Mrs. Grocholski's 2nd grade class used the design cycle to study properties of materials and to make a glue that would hold a picture frame.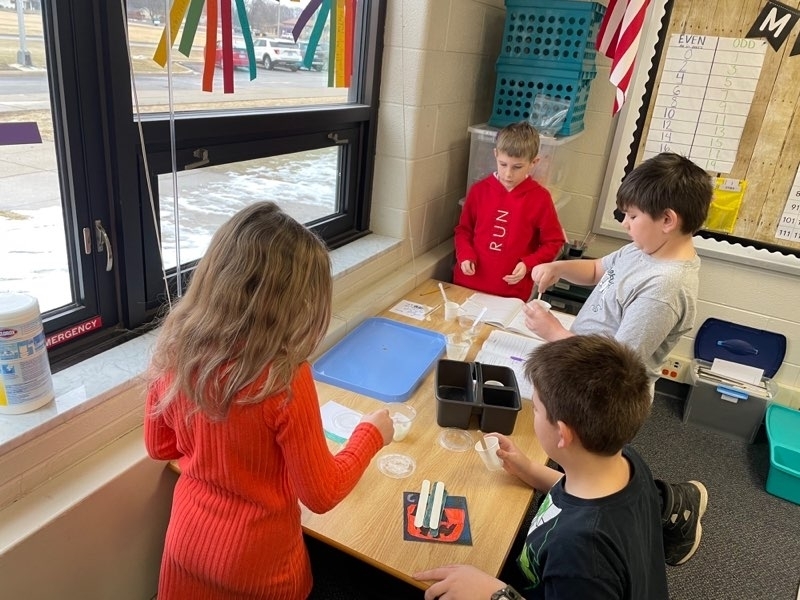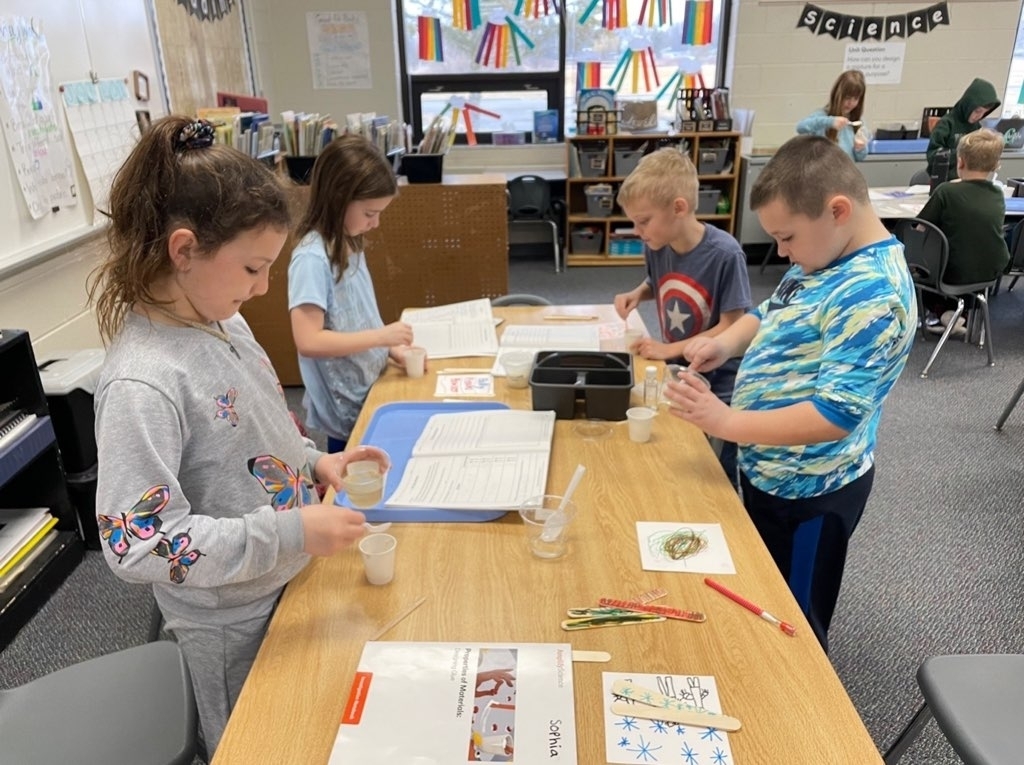 Mrs. Henning's 5th grade class was recognized last week as a winner of the Barton Woods Assisted Living's Kindness Challenge! As a reward, the class received a Pizza Party and a $50 Visa gift card towards classroom supplies! Congratulations Falcons!

Mrs. Quast's 3rd grade class won Barton Woods Assisted Living's Kindness Challenge! As a reward, the class received a Pizza Party and a $50 Visa gift card towards classroom supplies! "Kindness is a gift everyone can afford to give."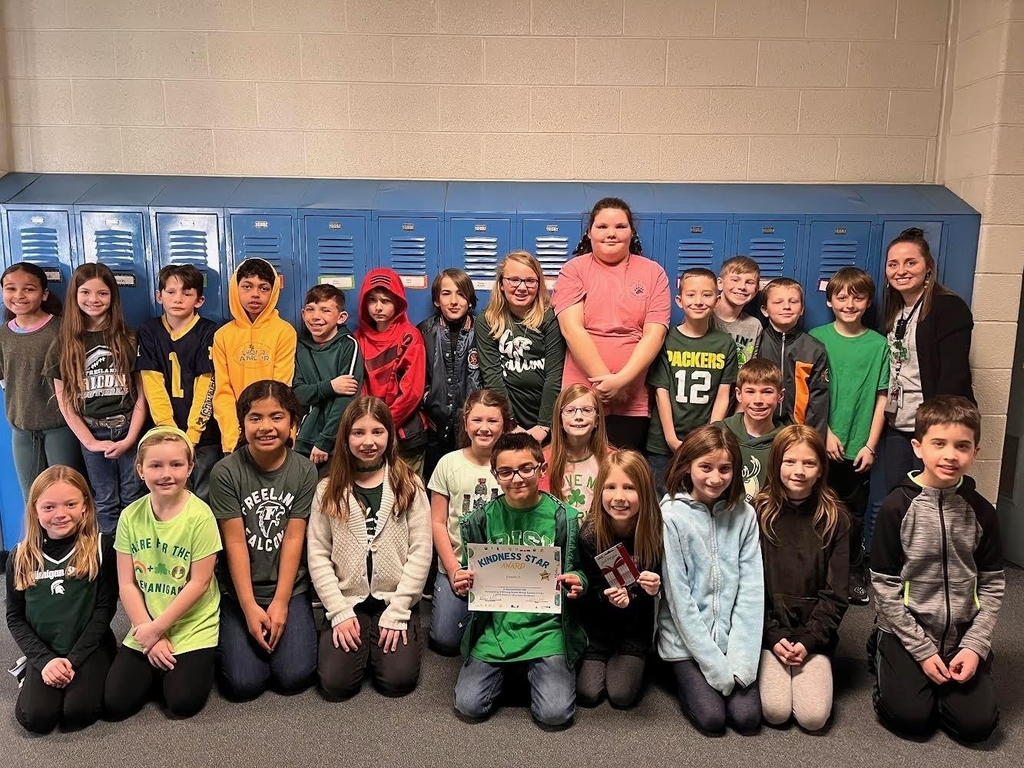 Congratulations to our two most recent groups of SOARing students. Freeland Elementary School is proud of your efforts. Keep up the great work Falcons!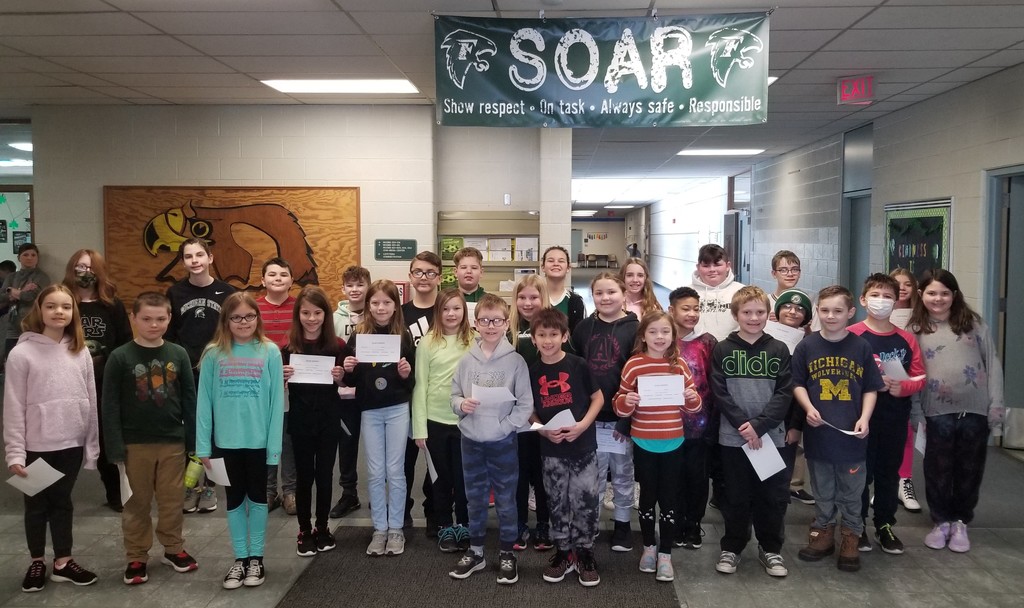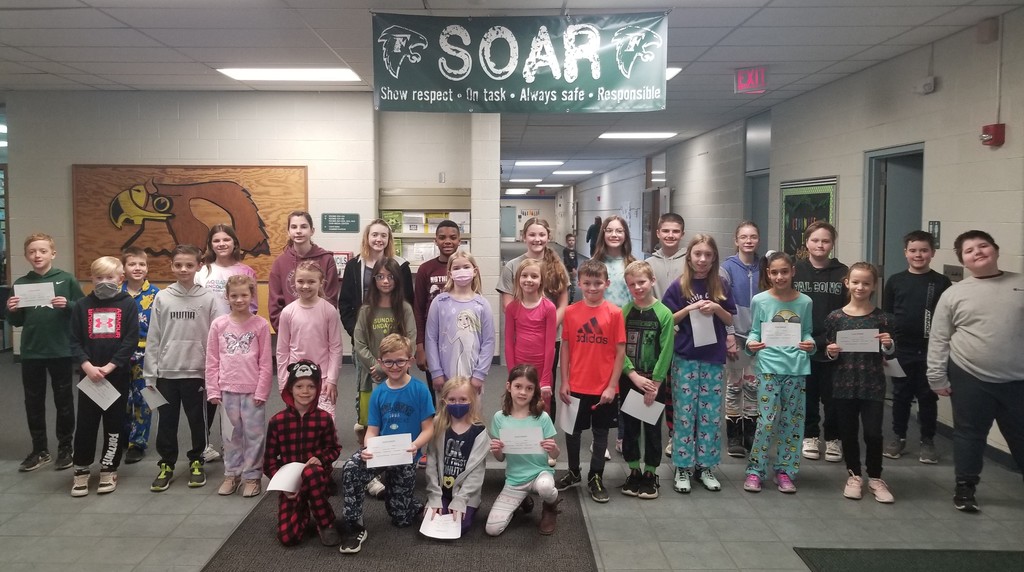 Saginaw County's Deputy McGregor visited Mrs. Duley's 2nd grade classroom yesterday, and he shared two stories, discussed careers, and talked about the importance of education and following rules/laws. Thank you Deputy McGregor!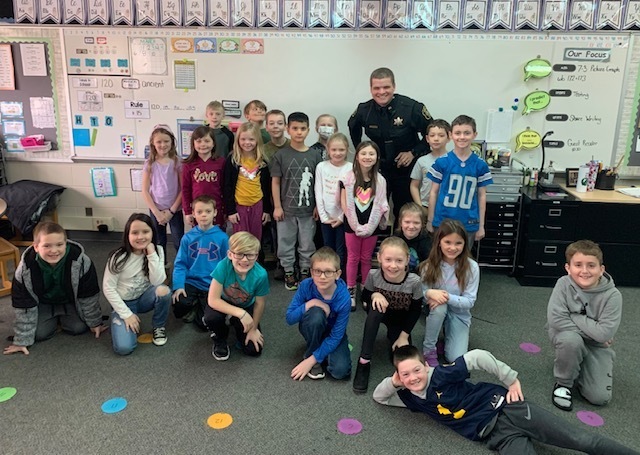 Mrs. Trainor's 3rd grade class learned what makes an animal more or less likely to survive in nature by playing a fun game that had two different environments. They had a fabulous time being squirrels regardless of their outcome!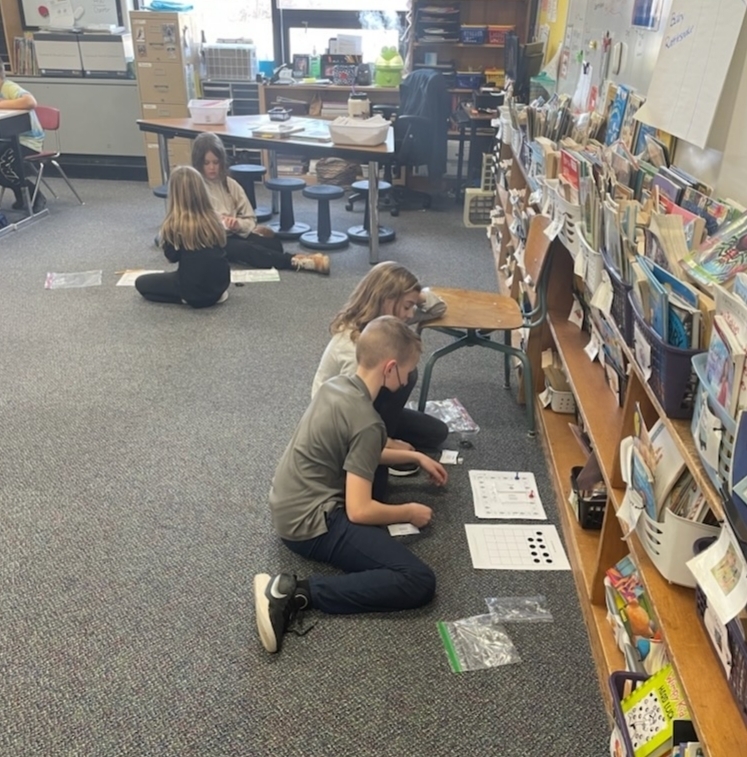 Mrs. St. Charles' 3rd grade class welcomed Mrs. Lemerand, a parent and Delta College communication professor, to read a book for March is Reading Month. She also shared about her career and helped lead a communication activity with the class. Thank you Mrs. Lemerand!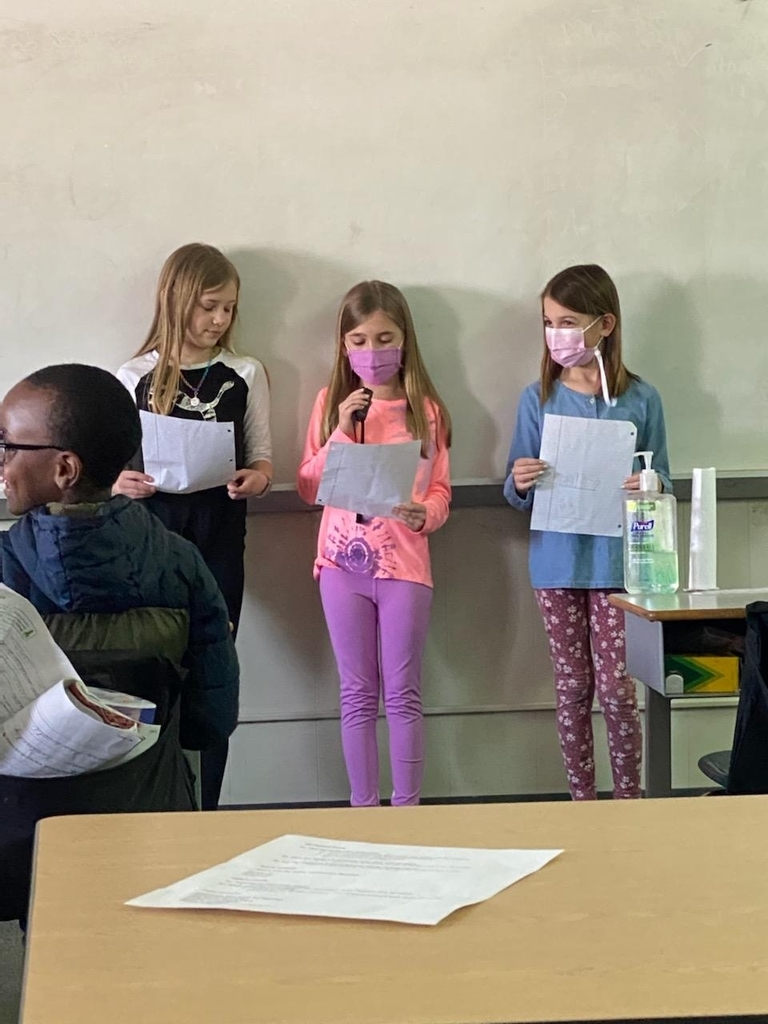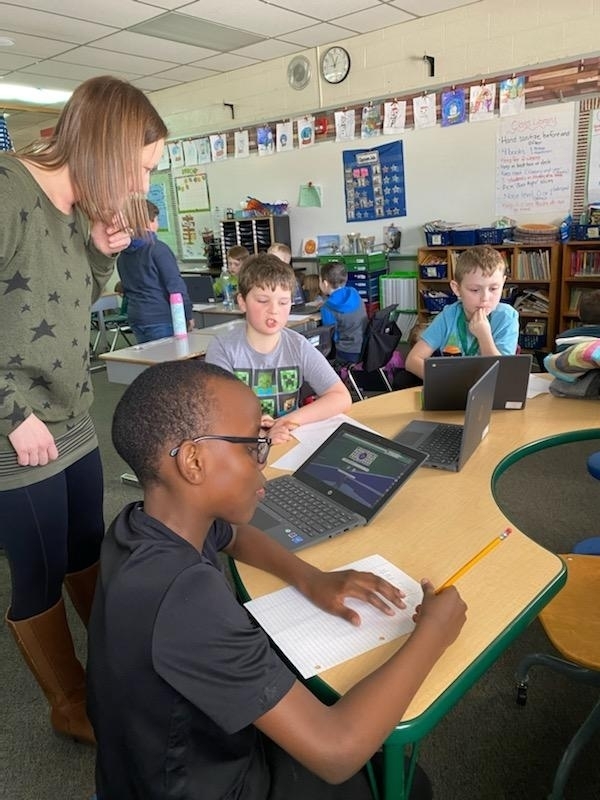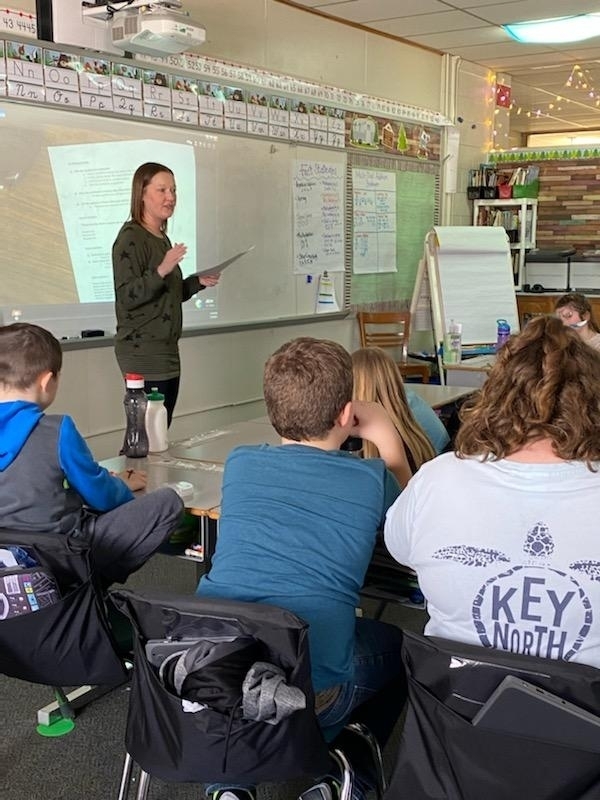 Congrats to Freeland Elementary School's first group of SOAR students in the month of March. Keep up the great work Falcons!

Mrs. Quast's 3rd grade class learned about Michigan's historic lumber industry in the Saginaw area on Friday. Thank you Castle Museum for the great learning experience!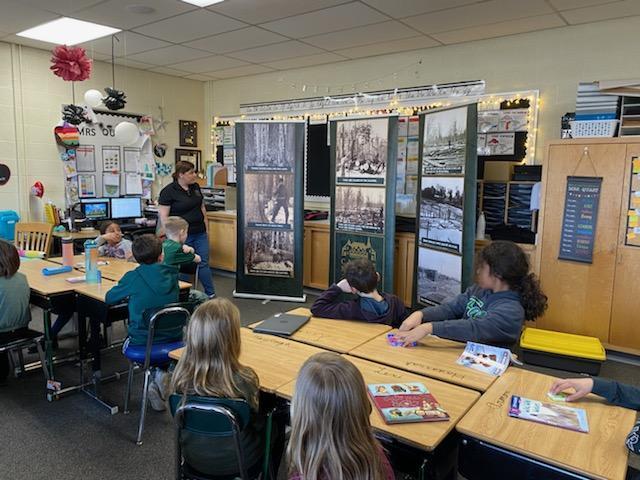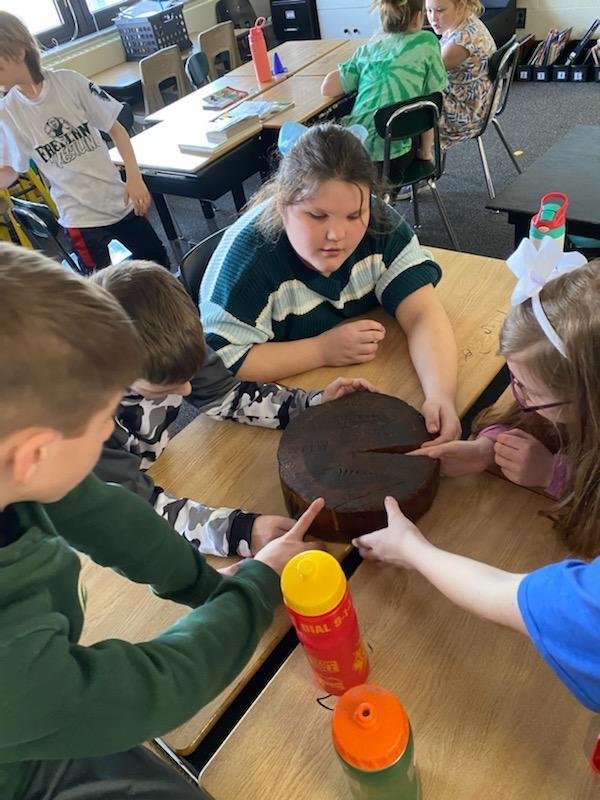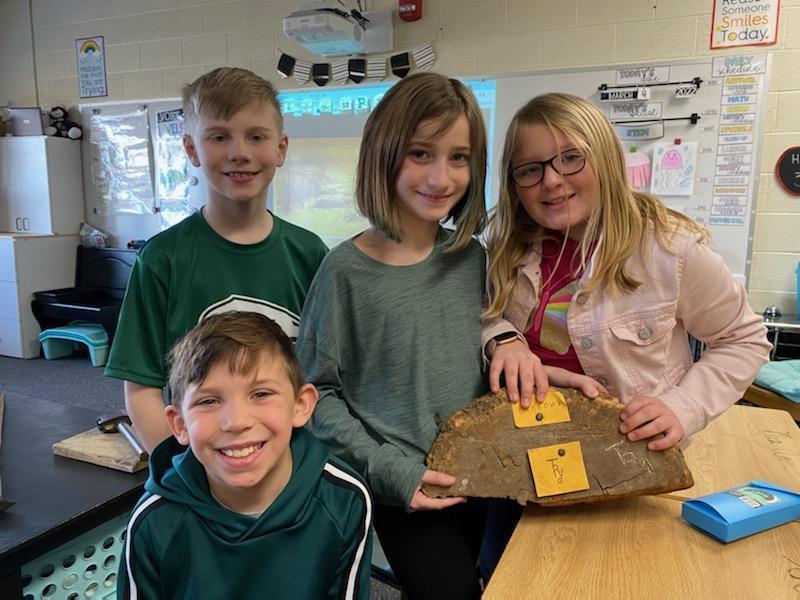 Over the past month, students in Mrs. Somers' 5th grade class have been working hard on their research and building arguments to support a claim, learning how to write a persuasive essay. They recently celebrated their efforts with a morning of sharing their work with donuts.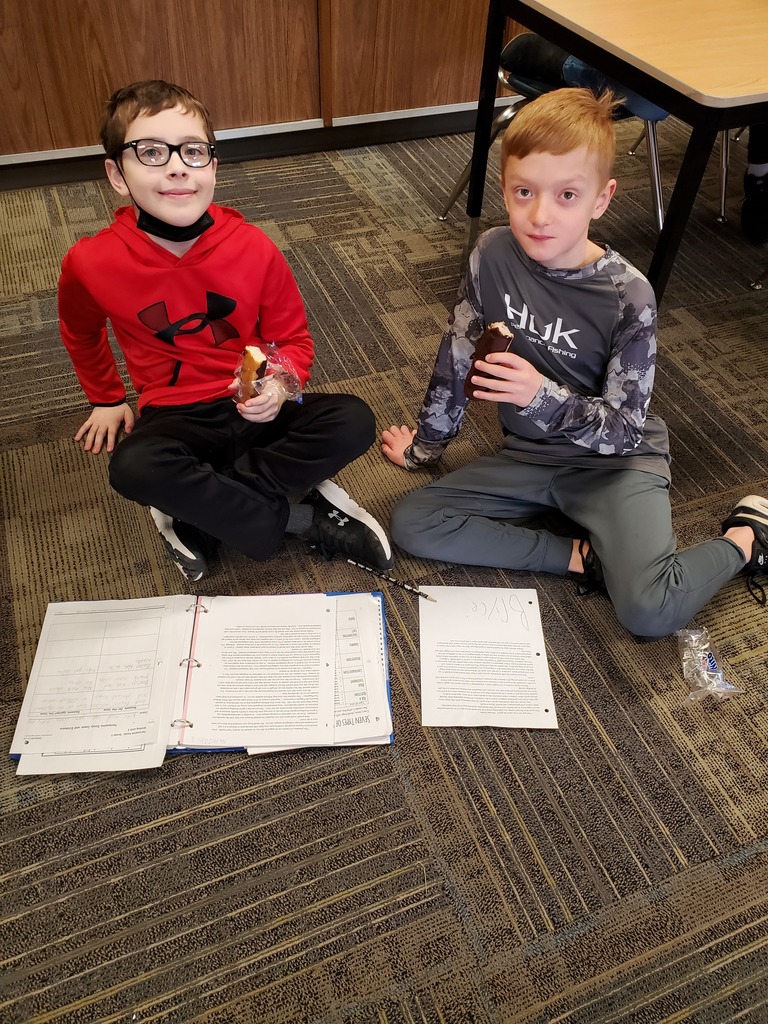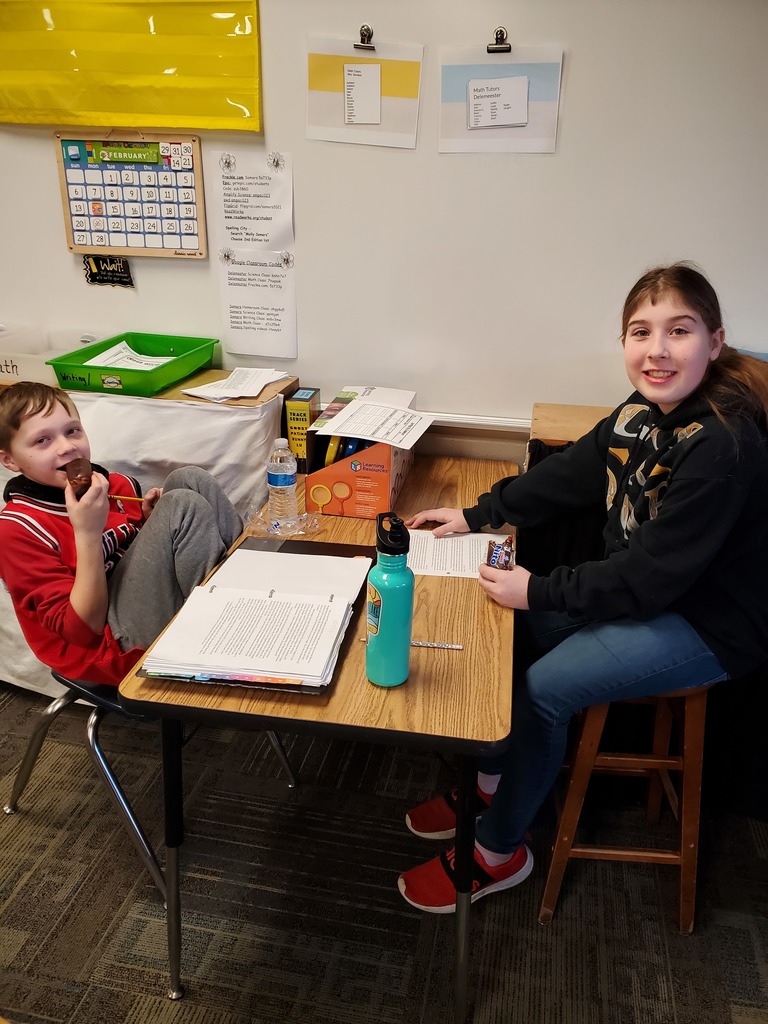 Mrs. Henning's 5th grade class welcomed Basil the Therapy Dog for a visit to kick off National Reading Month. Basil is a Great Swiss Mountain dog and is a certified and trained therapy dog. Basil's owner/trainer, Jessi Grassmick, shared with us the benefits of therapy dogs and demonstrated Basil's many tricks. The 5th graders had a chance to read with Basil and get to know her as a calm and comforting friend. The whole class is looking forward to more visits with Basil.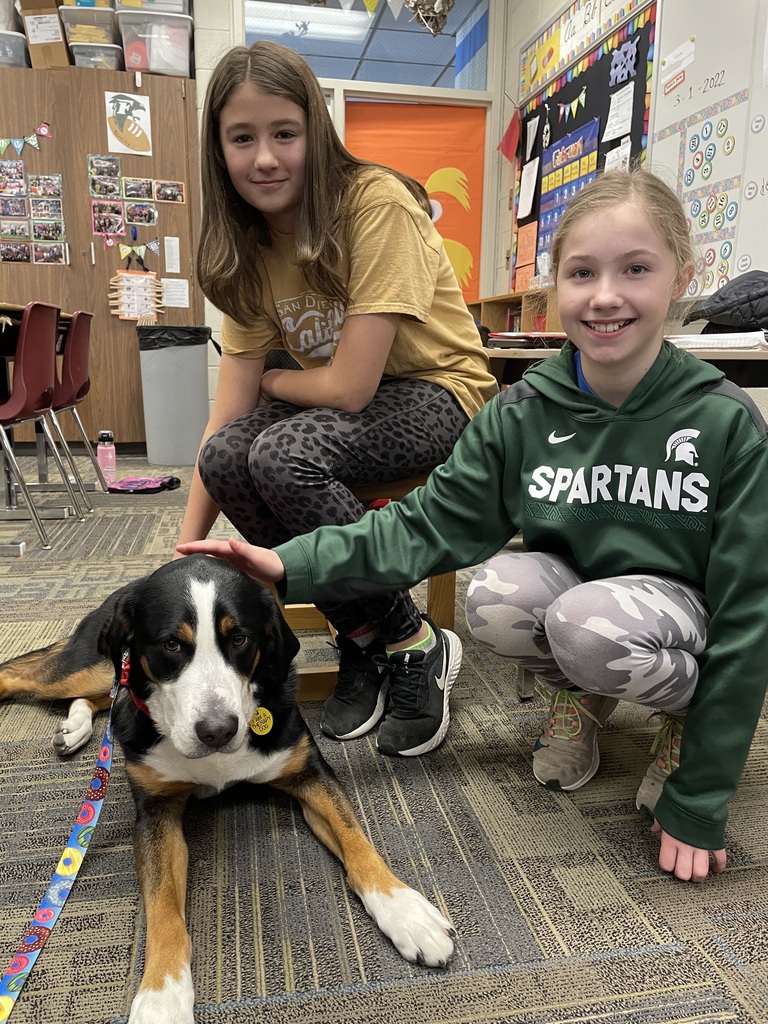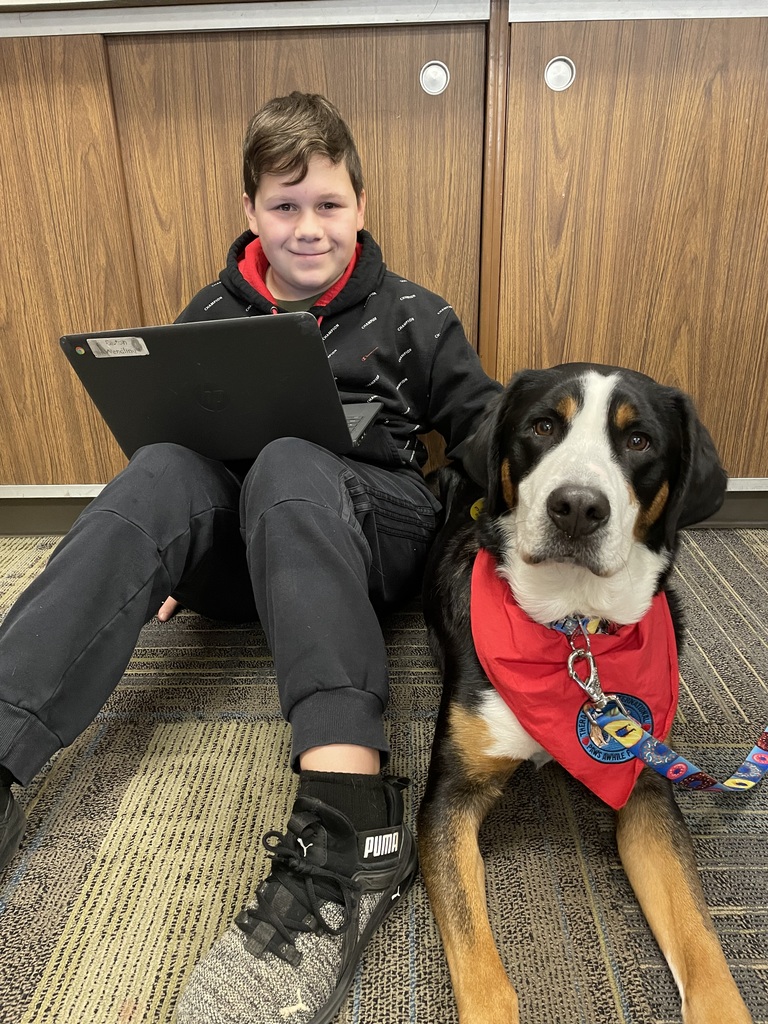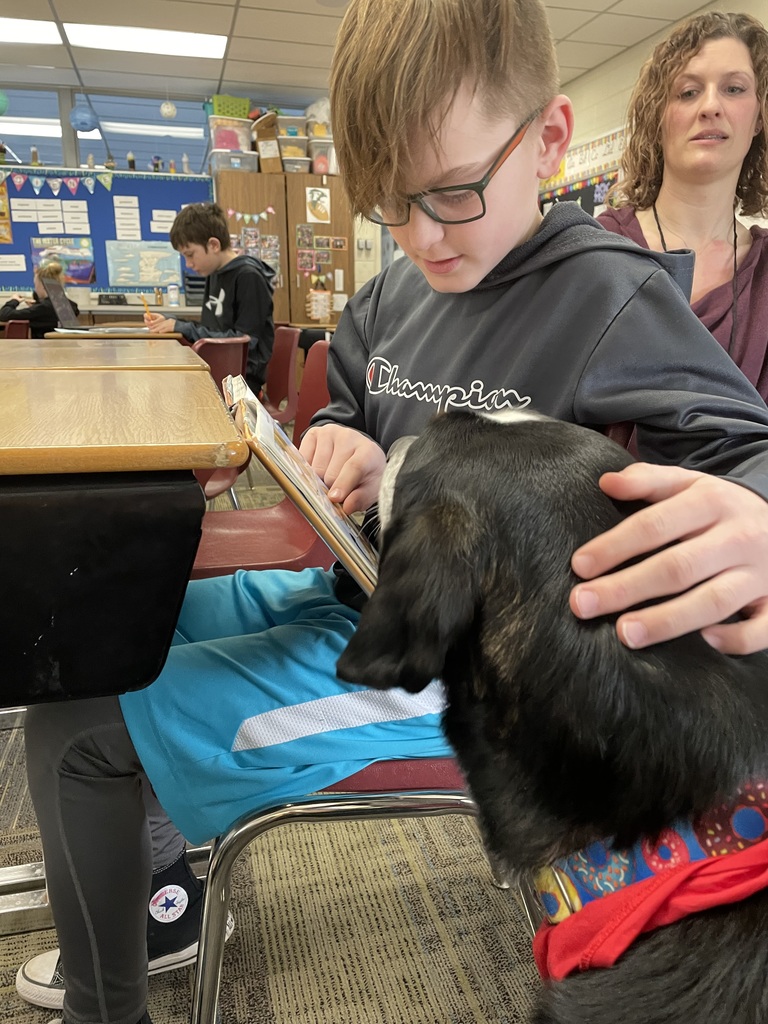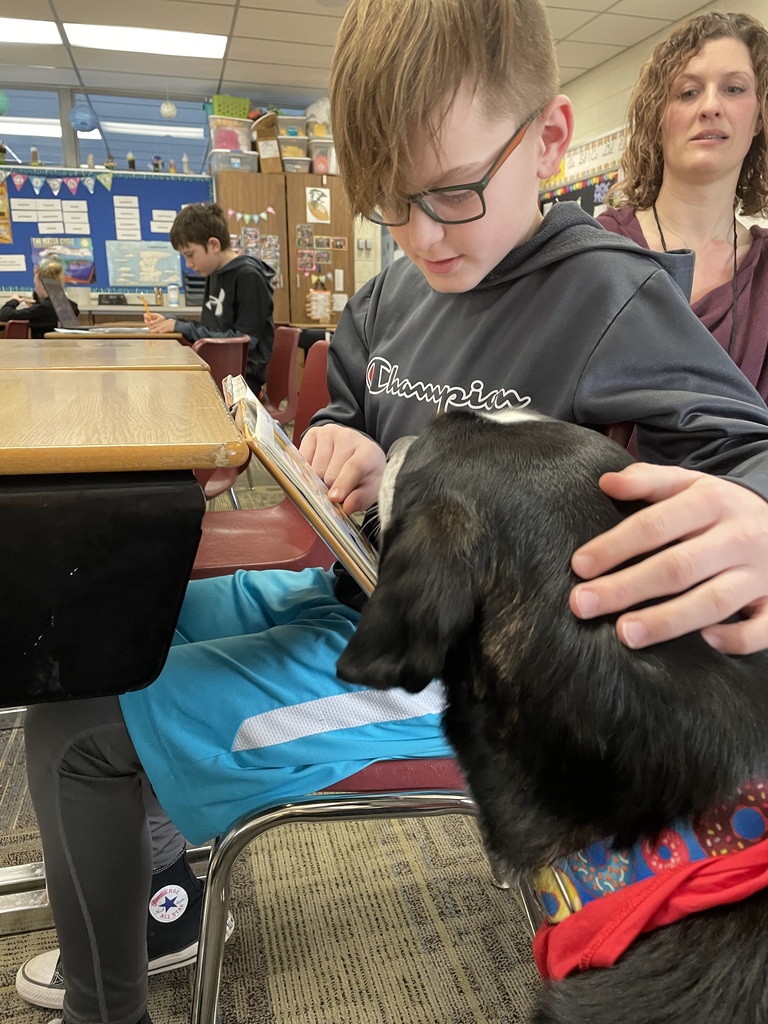 Students in Mrs. Crook's 4th grade class recently completed their five sessions of Junior Achievement with Ms. Schram, who works for Dow. The program provided them with a practical approach to starting a business while preparing them to be entrepreneurial in their thinking to meet the requirements of a demanding and ever-changing workplace. Thanks JA and Ms. Schram for giving our 4th graders this great experience!