5th grade PALSS received instruction about what it's like to be blind and the tools that help them. They learned about braille, from Mrs. Lambert, mobility from Mrs. Rikilynn, and a special guest speaker, Riley, who showed them how she turns in work and how her cell phone helps her access what she needs to learn.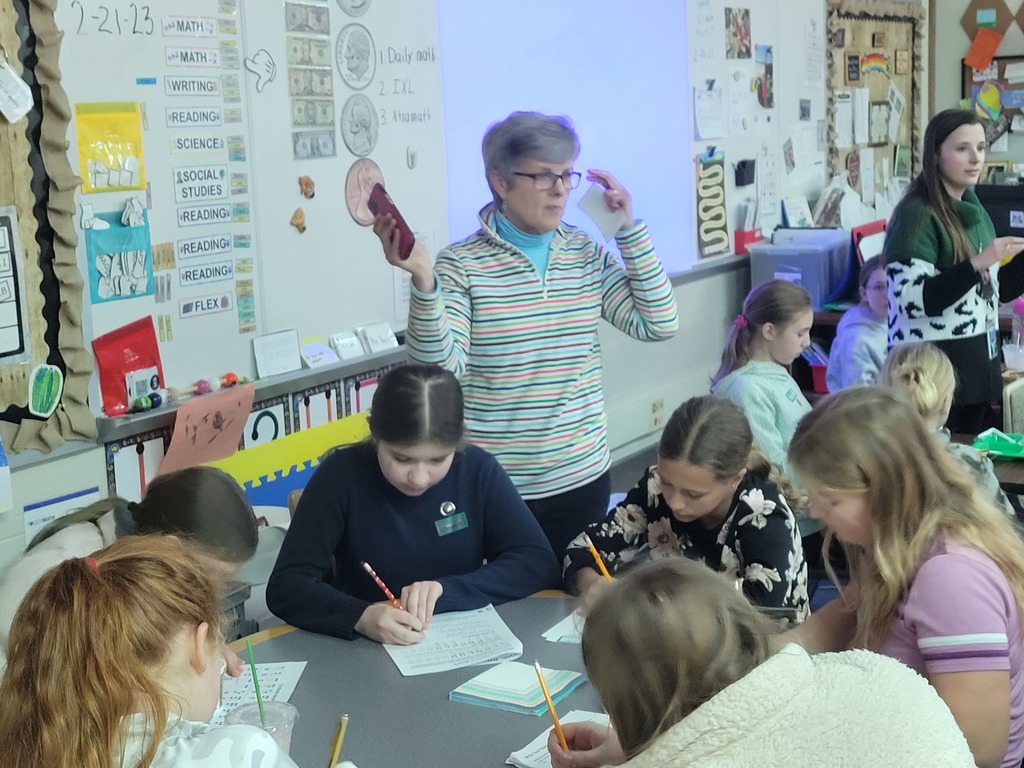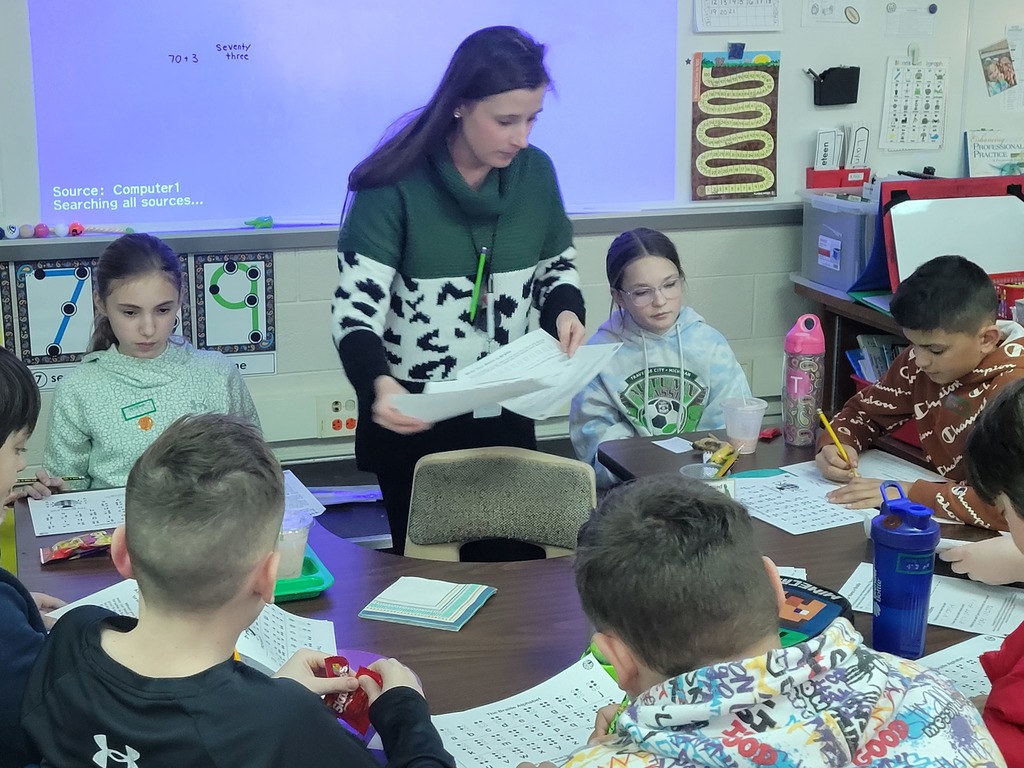 At FES, Mrs. Crook's 4th graders are participating in Junior Achievement. Today they played a hot dog stand game to learn the fundamental tasks performed by a business owner. They played the game and tracked the revenue and expenses of a business. Such a great learning experience for our students!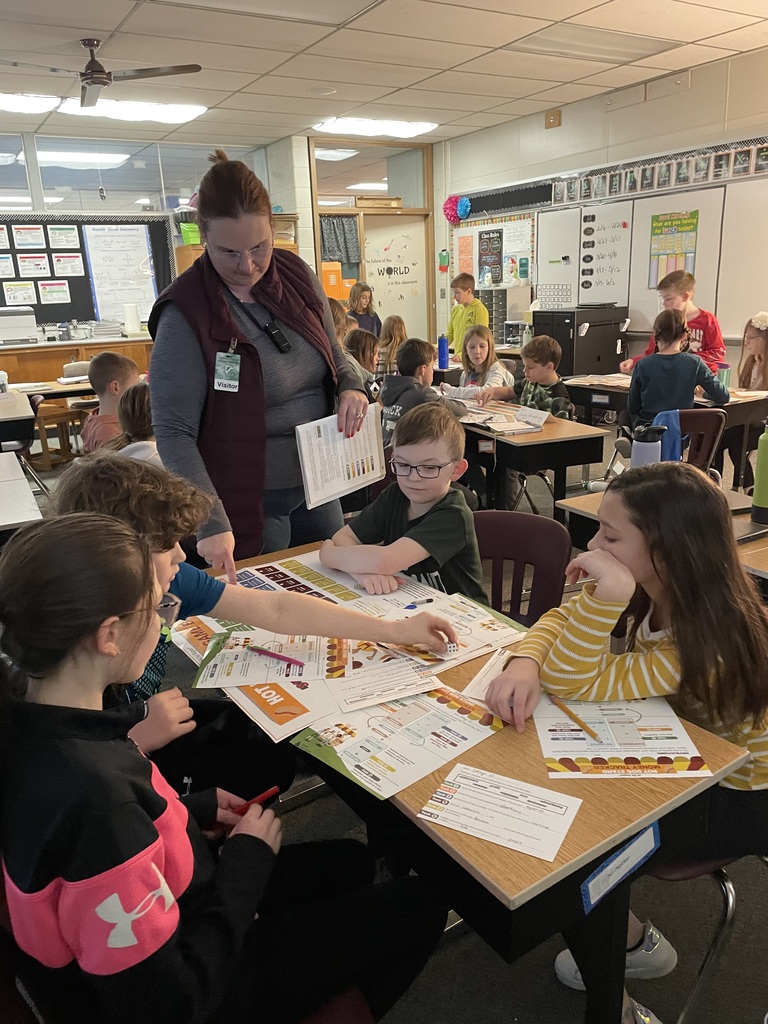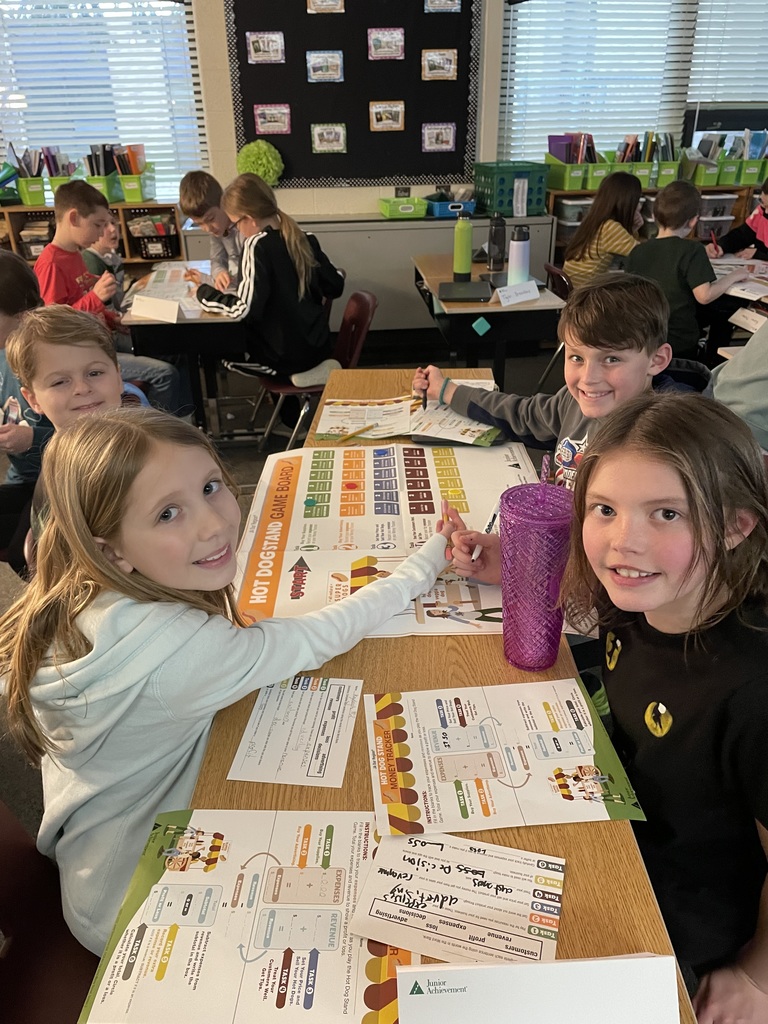 At FES, Mrs. Tarrien's class celebrated the 100th day of school last week with some cooking, special treats, and counting. Such a fun way to celebrate 100 days of learning and fun!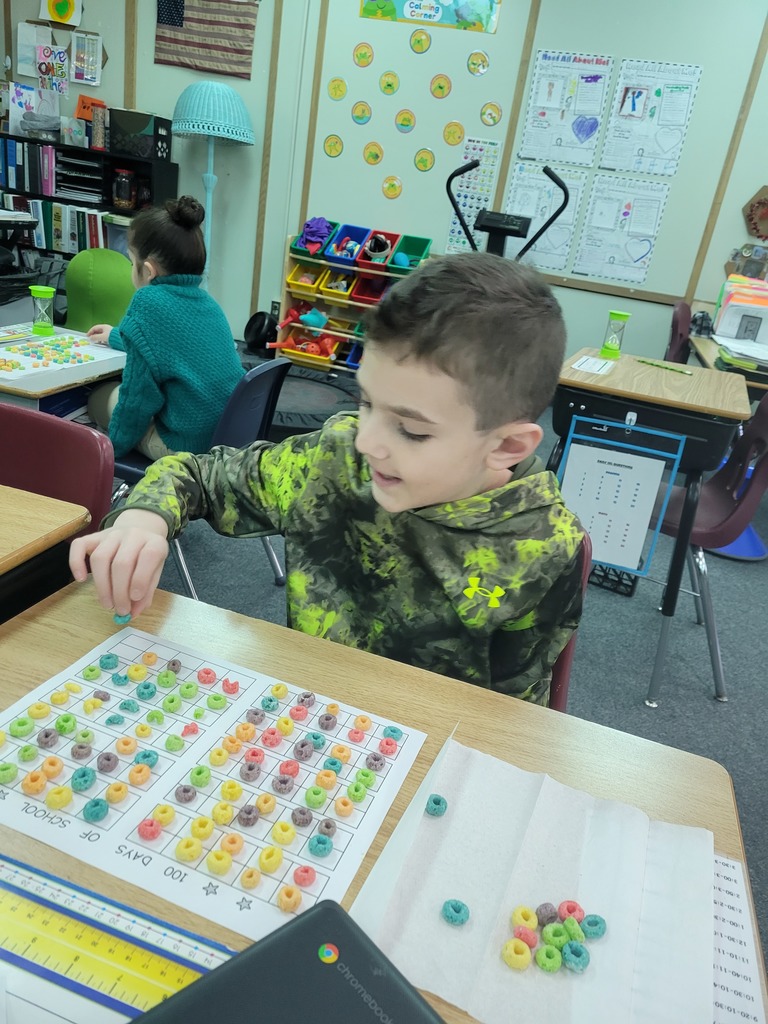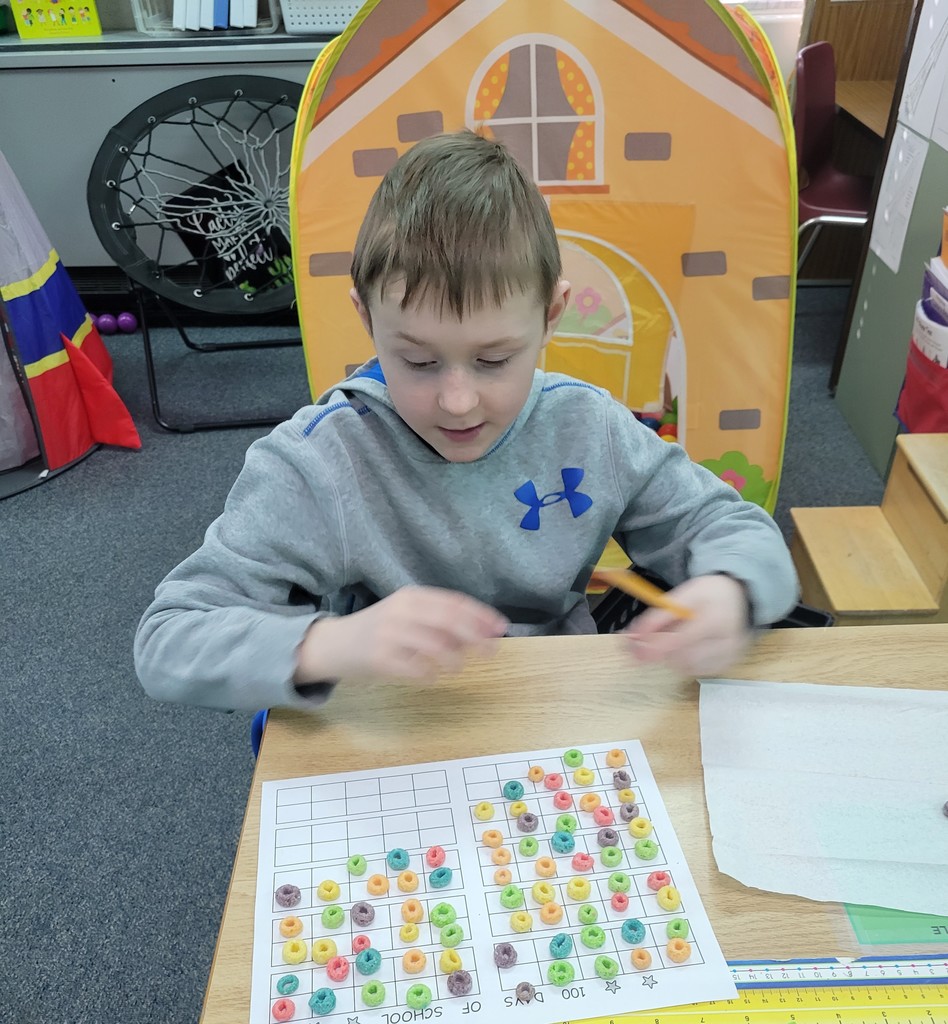 FES student council is hosting a Superbowl Drive for a local animal shelter. Chiefs or Eagles- Our students get to predict the winner!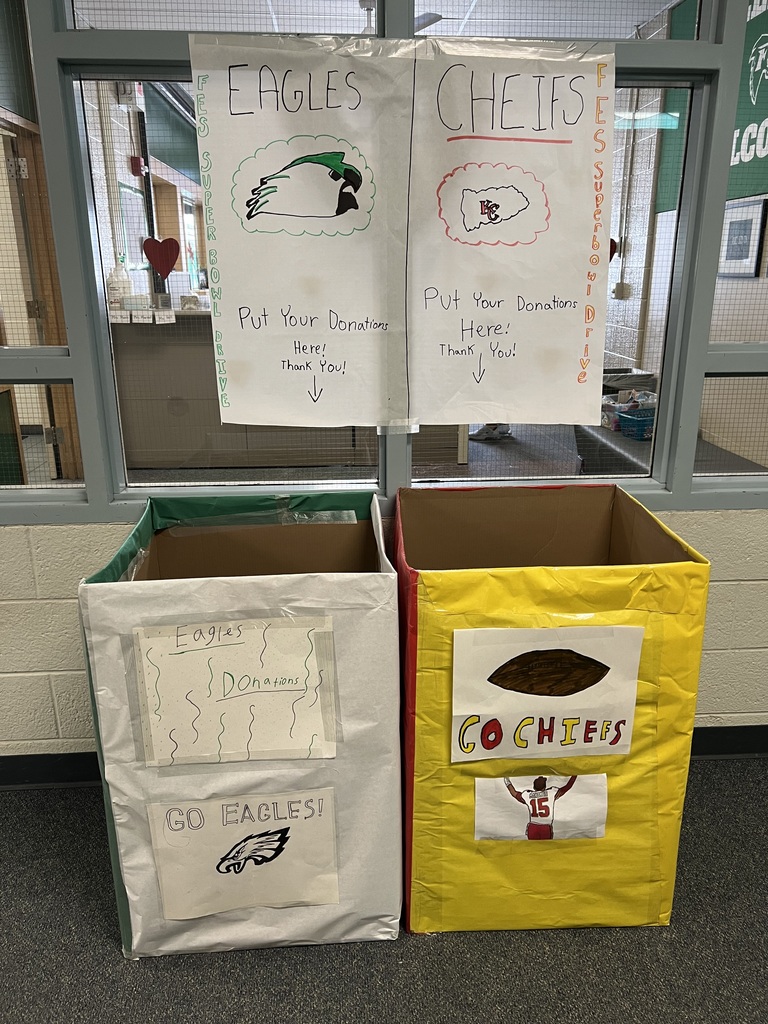 On Wednesday, FES 5th graders visited the Longway Planetarium and saw a show called Stars, that reviewed concepts students studied earlier this year. They also had the opportunity to visit the Sloan Museum where they explored the history galleries as well as the hands on Discovery Zone. It was a quick day filled with many options for everyone to enjoy!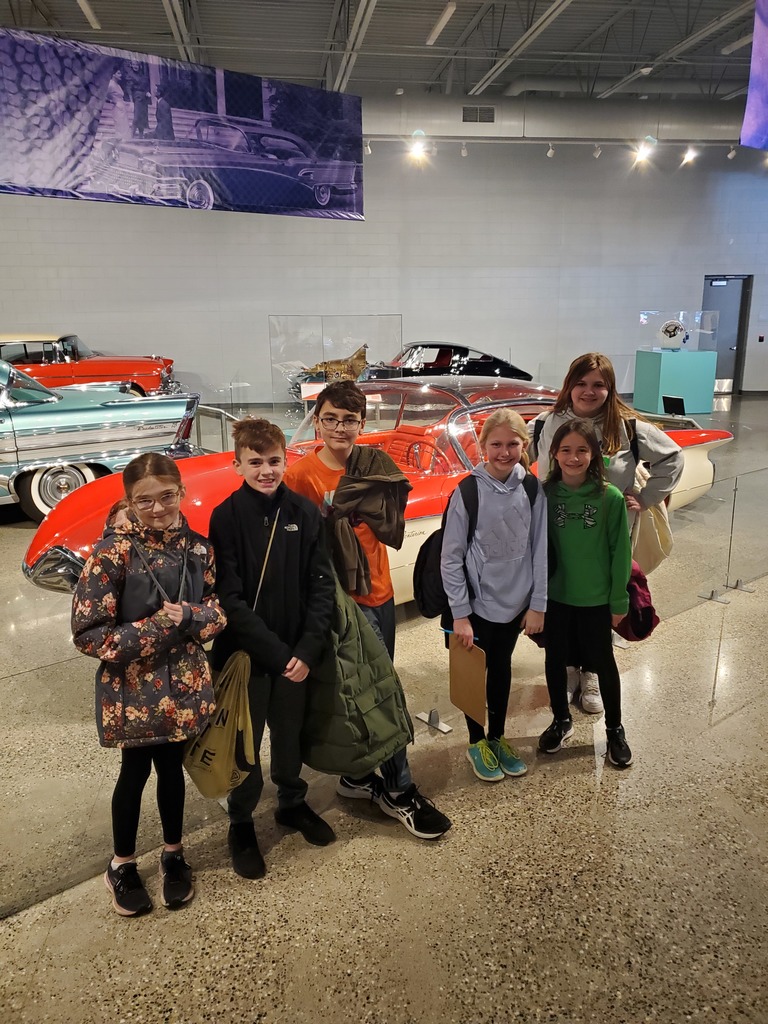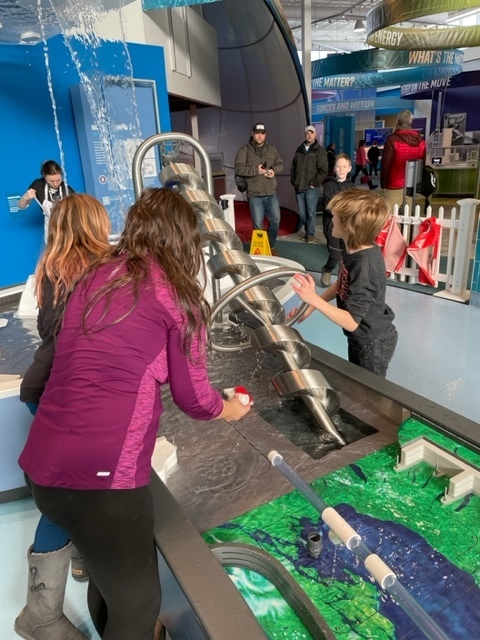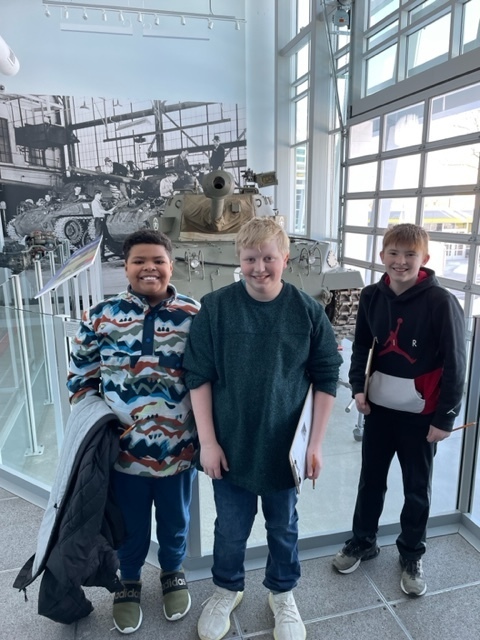 Congratulations to Freeland Elementary School's first group of SOARing students of 2023! Keep up the great work Falcons!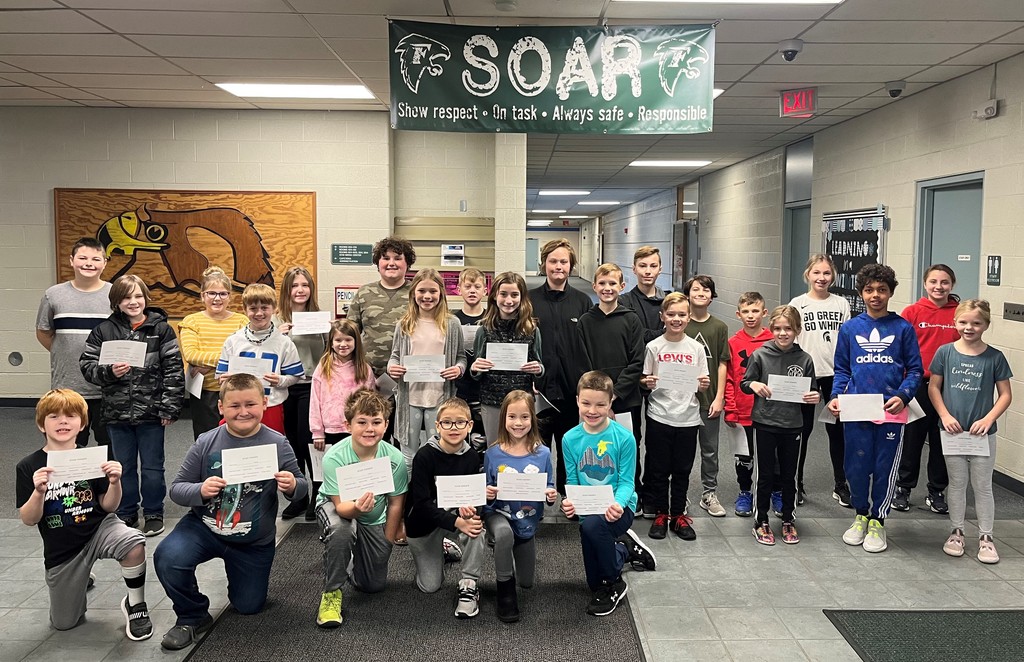 Today, Mrs. Quast's 3rd grade class had an author/ illustrator visit! Aron Nels Steinke read from his book "Mr. Wolf's Class: Snow Day" and gave us an art lesson. The kids had a blast! ❄️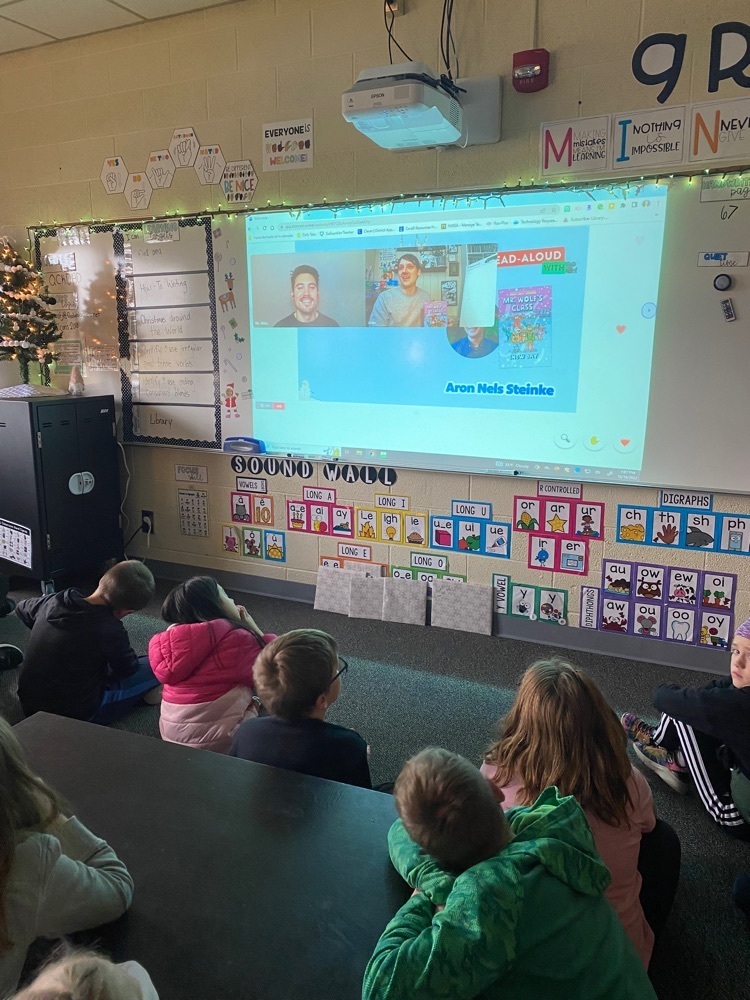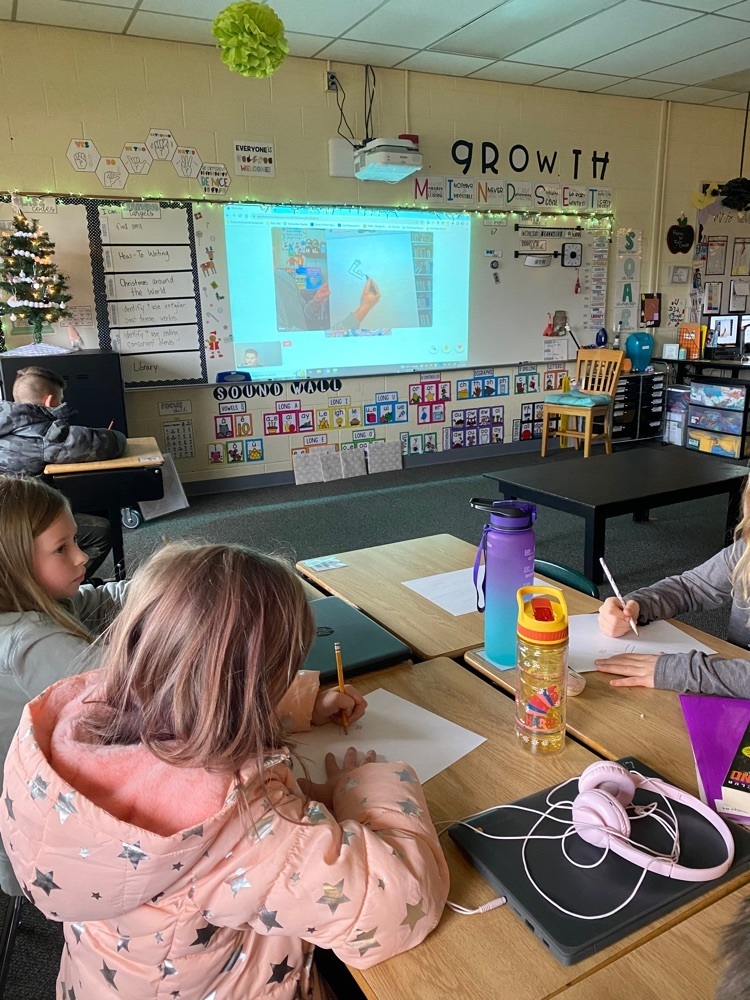 Students in Mrs. Somers' 5th grade science classes investigated the attraction of oil and water to one another while trying to find evidence to support why some salad dressings separate and others do not.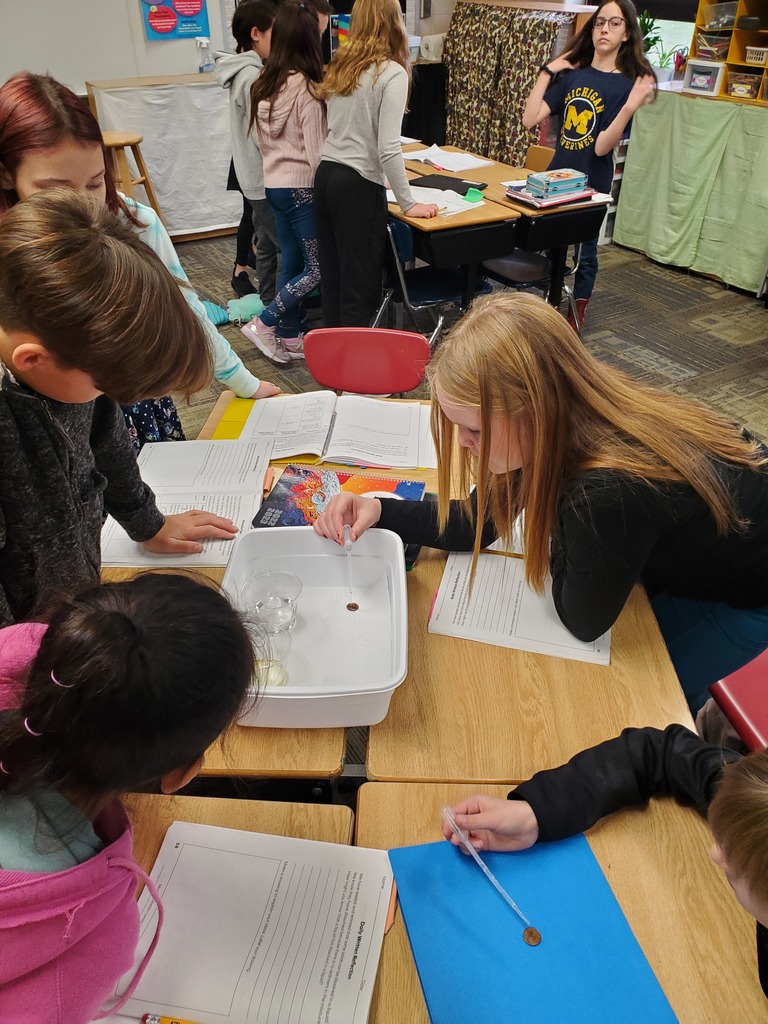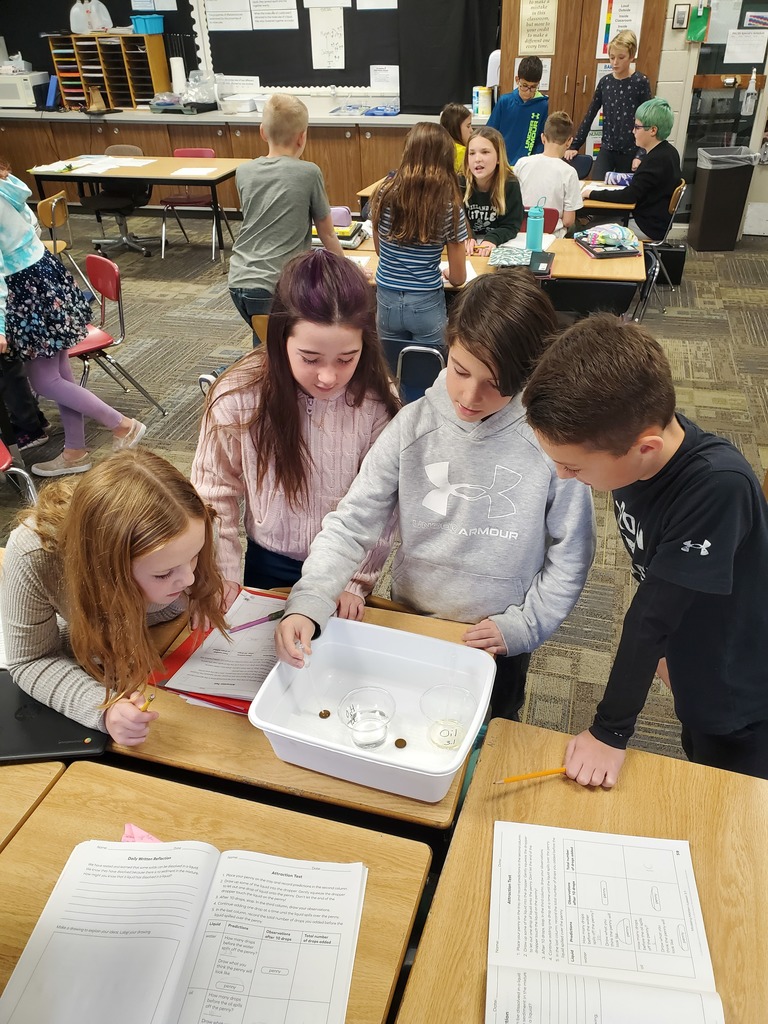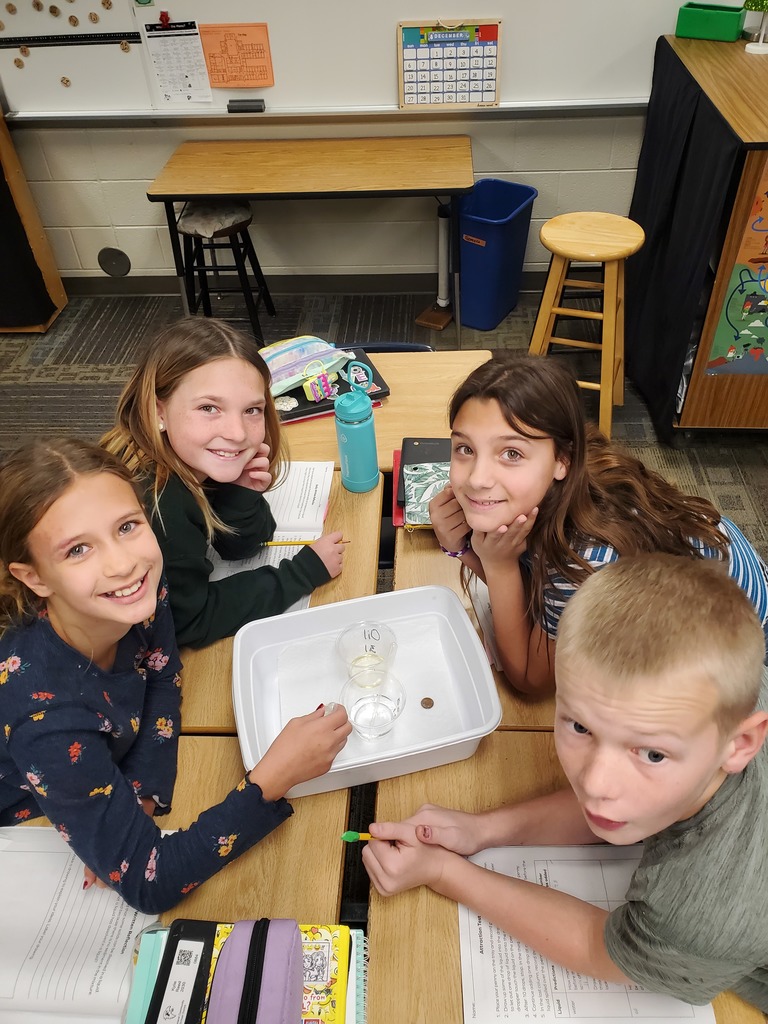 This past weekend, the Freeland Lego League teams competed in the Nexteer Ready Set LEGO competition at Freeland High School. Freeland had four teams competing representing 2nd, 3rd, 4th, and 5th grades. Each of these teams are considered "rookie teams", having never competed previously. All teams did a great job and we congratulate them on an amazing robotics season. A couple of our teams earned additional awards. - The 2nd grade team, Freeland Lego Force, won the Rising All-Star award. - The 5th grade team, Freeland Formulators, won the Best Robot Design award. They also qualified for advancement to the State Competition, taking place on Sunday, December 11, 2022, at Mason High School in Mason, MI.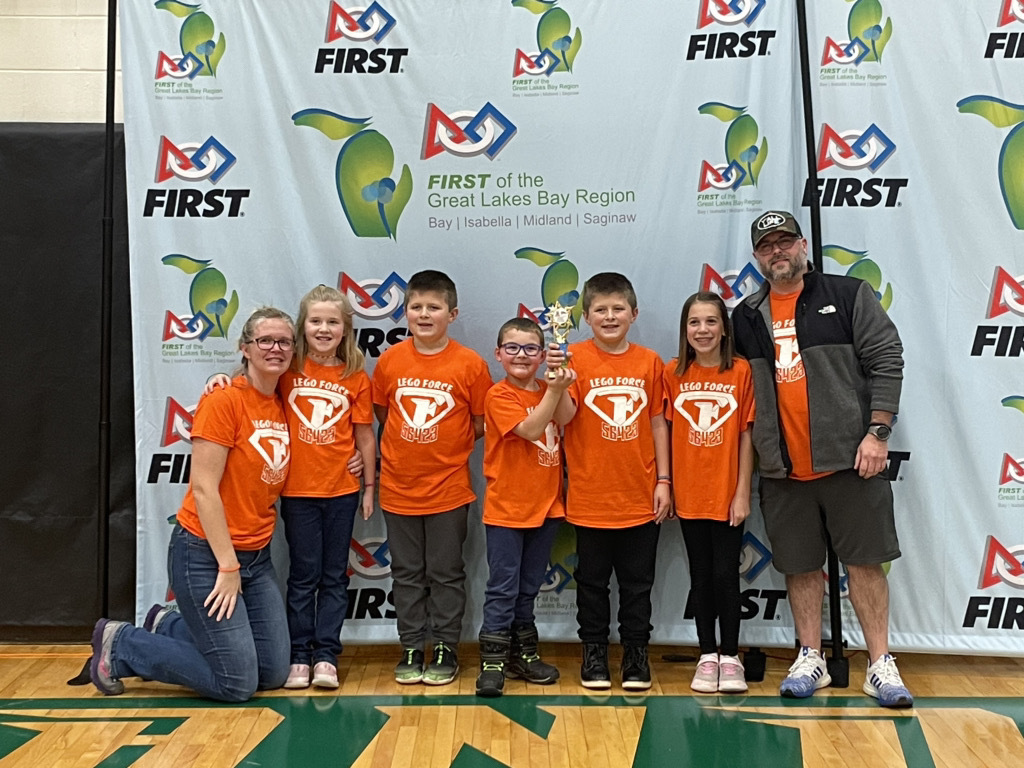 Our district celebrated Kindness Week a couple of weeks ago. The Learning Center and Elementary buildings had several activities throughout the week designed to spread kindness and gratitude. We also had a change drive throughout the course of the week that accumulated approximately 400 lbs of coins. We are very happy to announce that, with the help of United Financial Credit Union, we have all of the change counted. We raised a total of $4,489.14 that will be donated to the Michigan Epilepsy Foundation! We could not be more proud and grateful for our community's participation!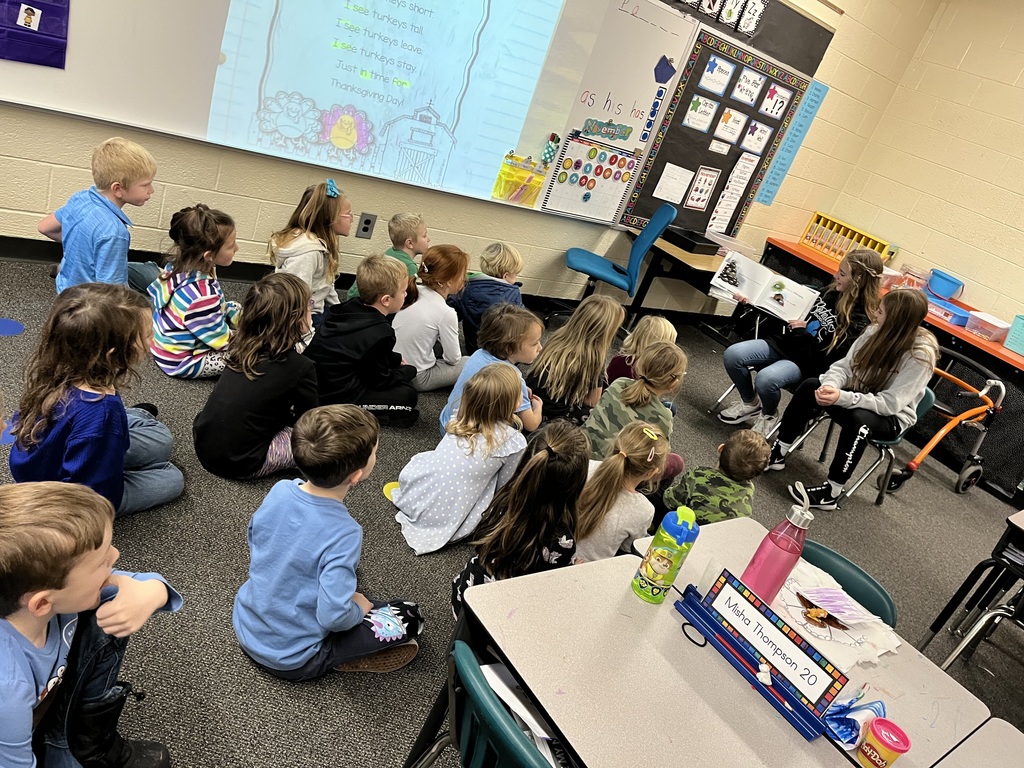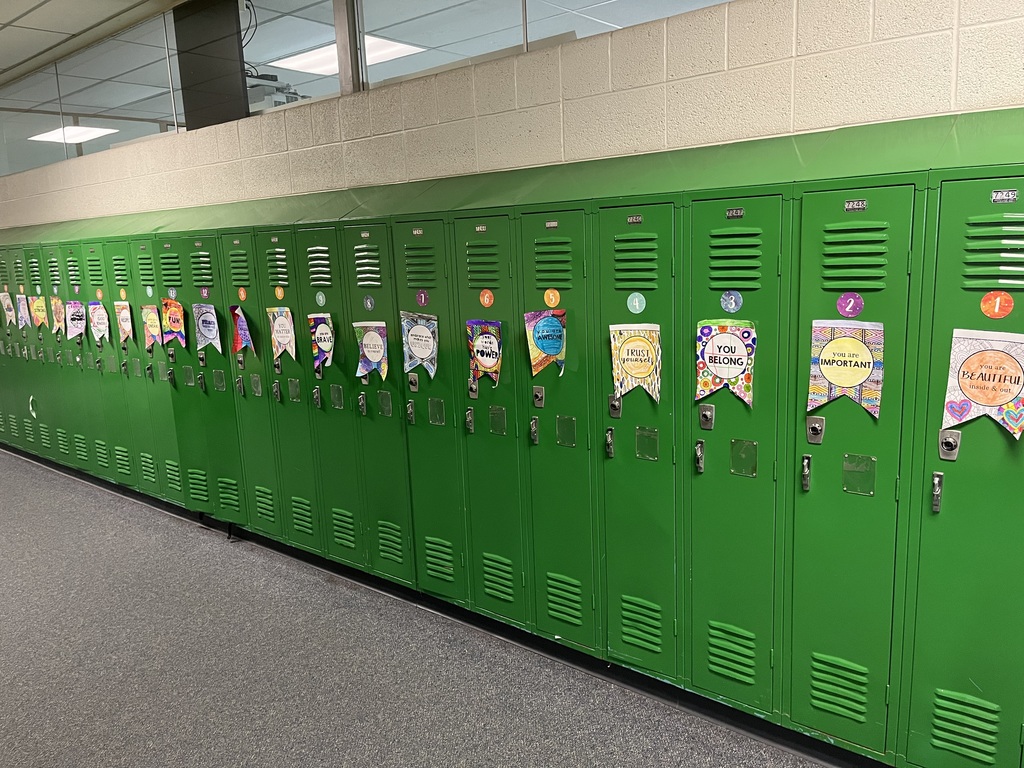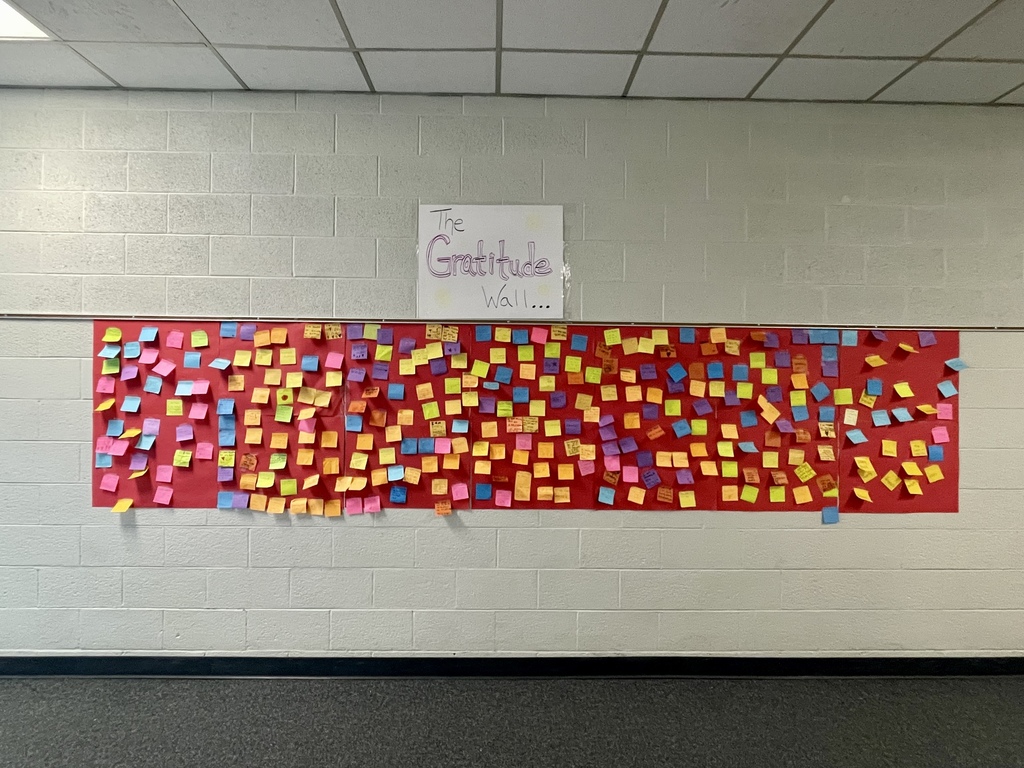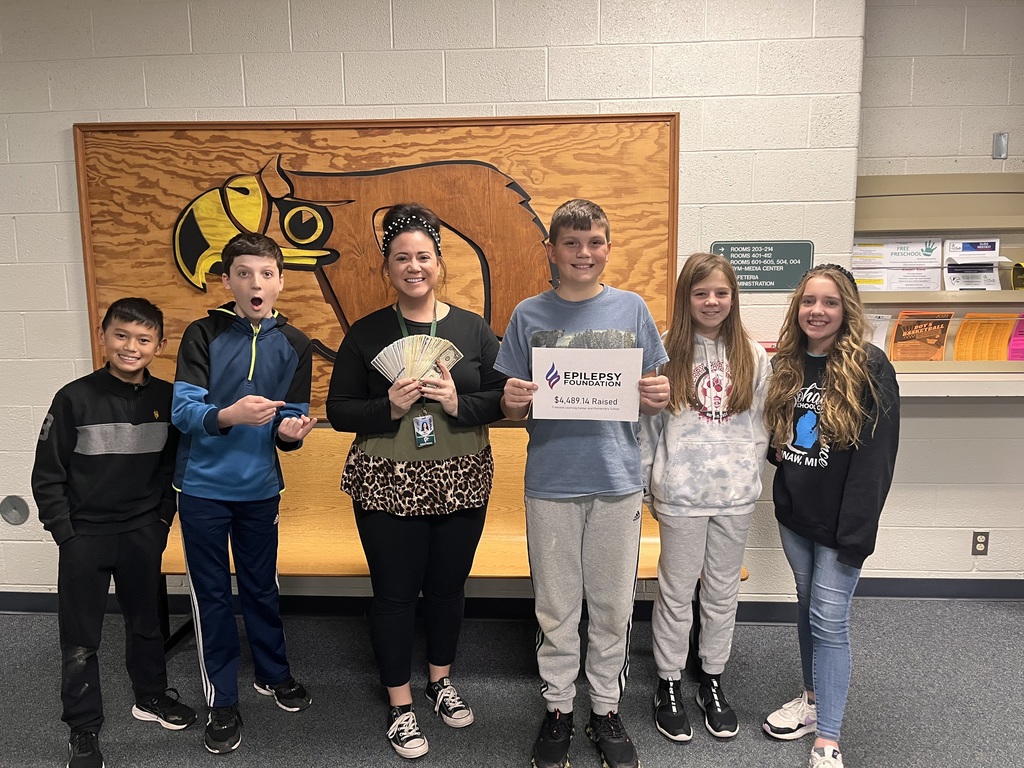 Mrs. Crook's 4th grade class was searching high and low during a Thanksgiving scavenger hunt activity today!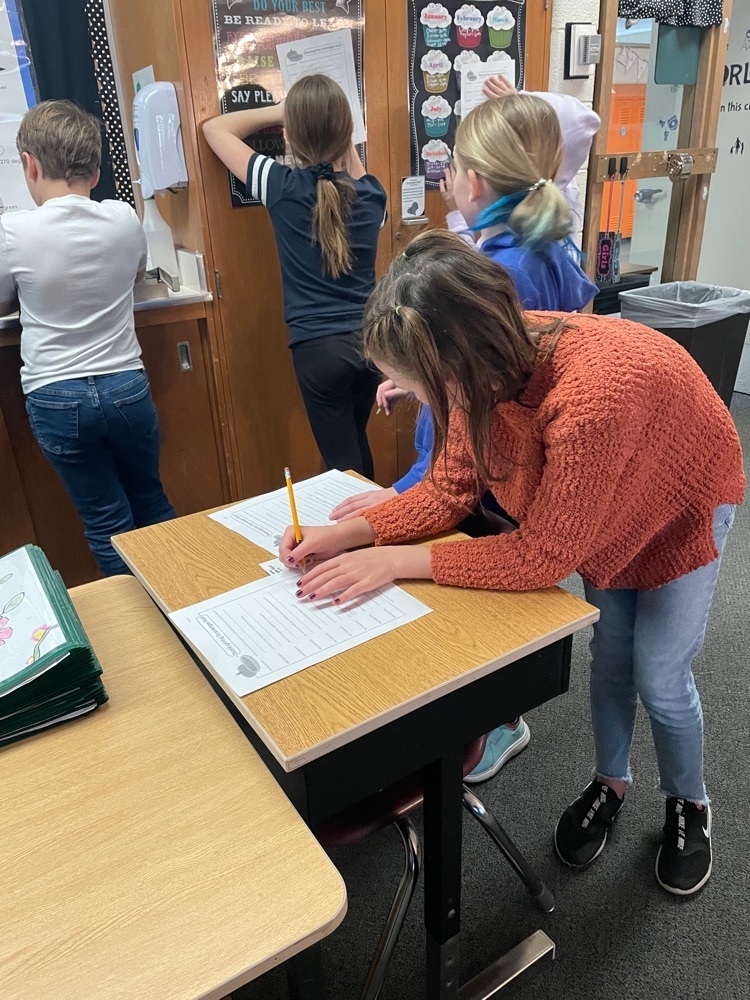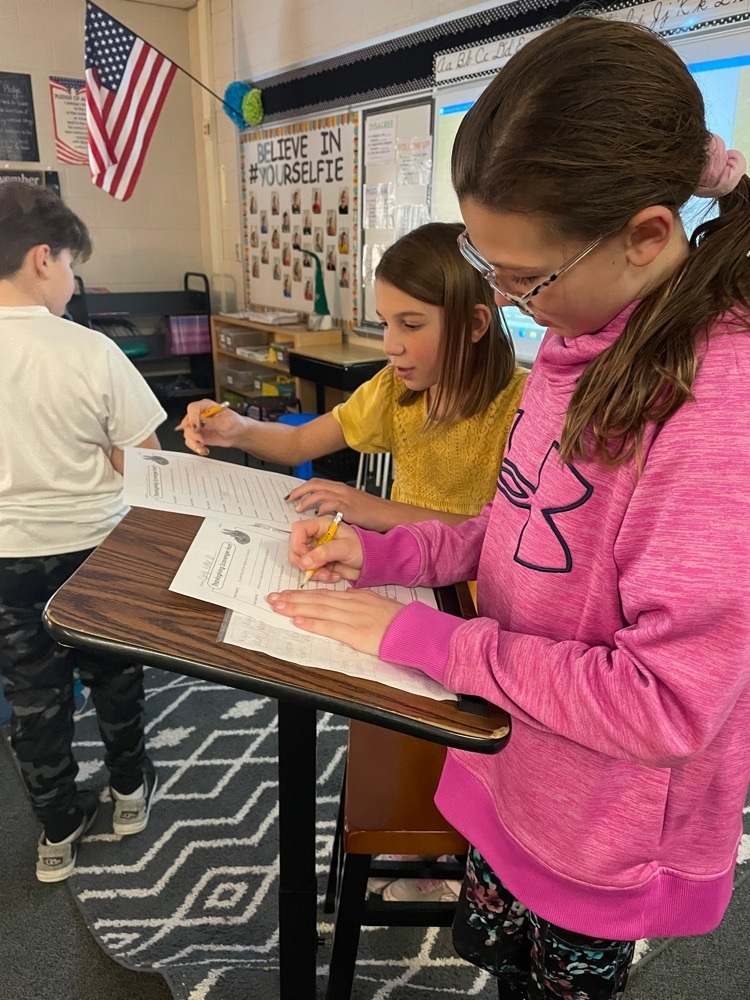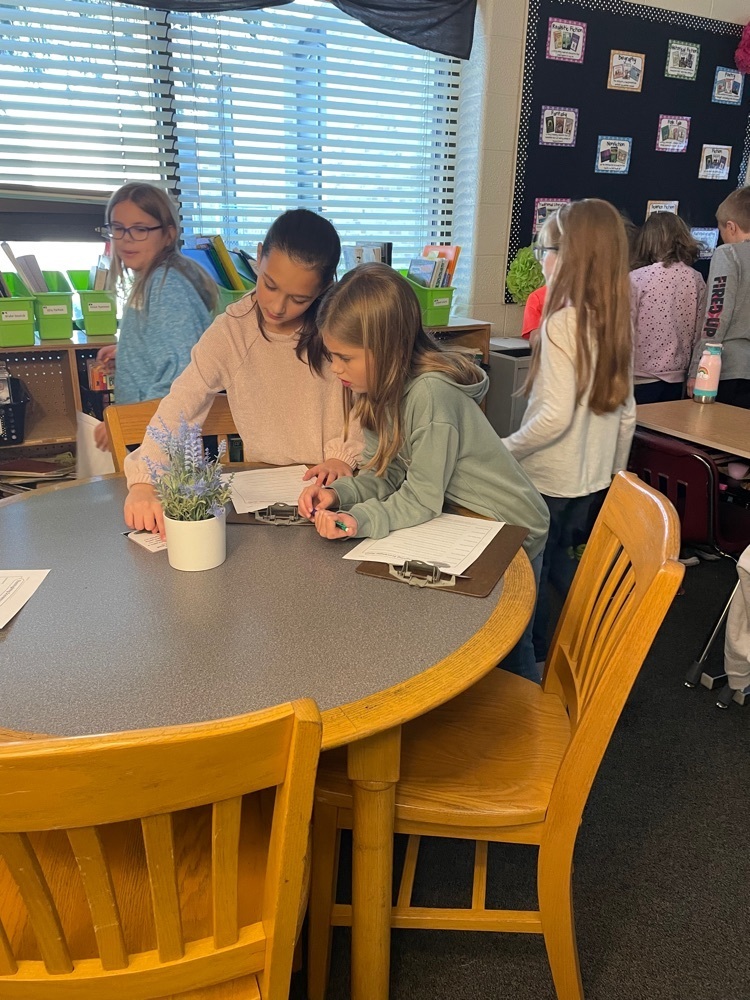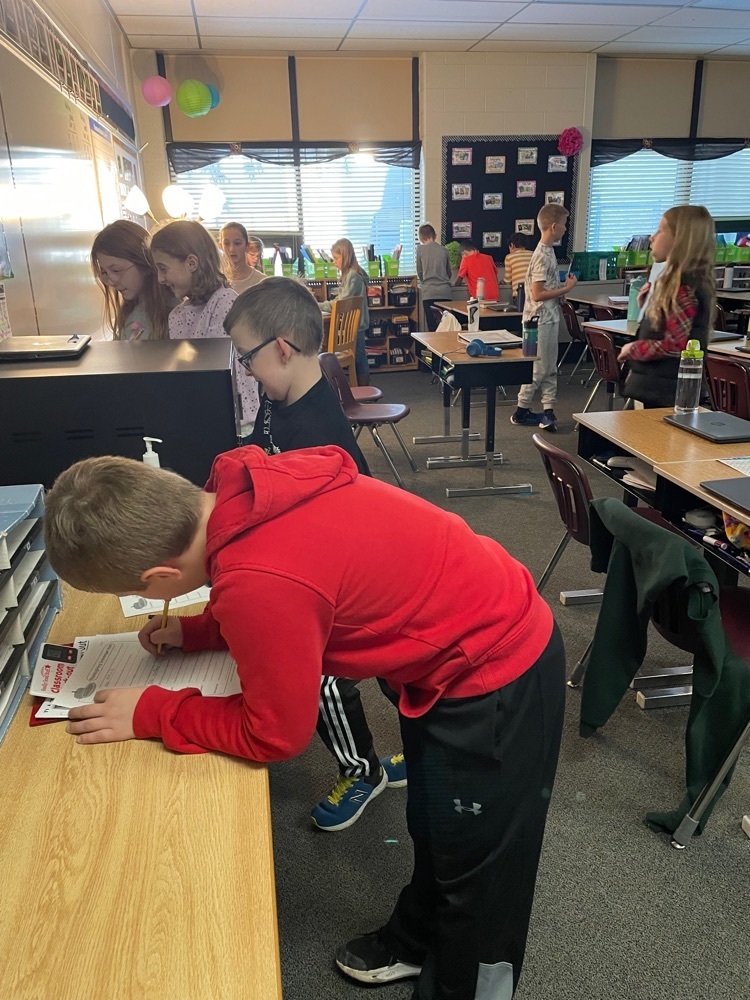 As part of Kindness Week, Freeland Middle School student leaders dropped by Freeland Elementary School today to read a story about kindness and acceptance with the 2nd grade classes. Thank you Mr. Duley and the middle school student leaders for taking time out of your day to spend it with our younger Falcons!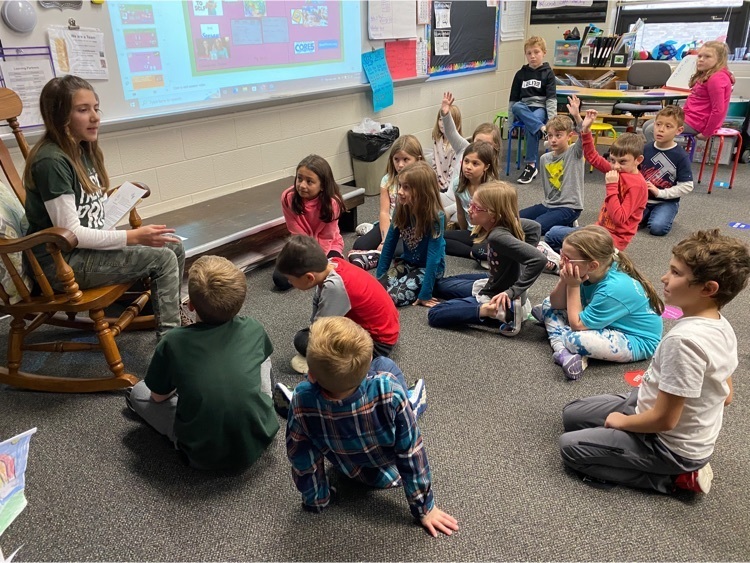 6th grade students in Mrs. Furst, Mrs. Wirsing and Mr. Harrison's Flex classes culminated their first Flex rotation with activities that dealt with pumpkins, all of which were generously donated by the List family. Mr. Harrison and Mrs. Wirsing's classes used the pumpkins to determine the probability of seeds in each pumpkin, and Mrs. Furst's class used the pumpkins as a blank canvas where students had to show their knowledge of the globe.

Students at FES had a great time participating in our E-Sports club with Mrs. Koehler this week!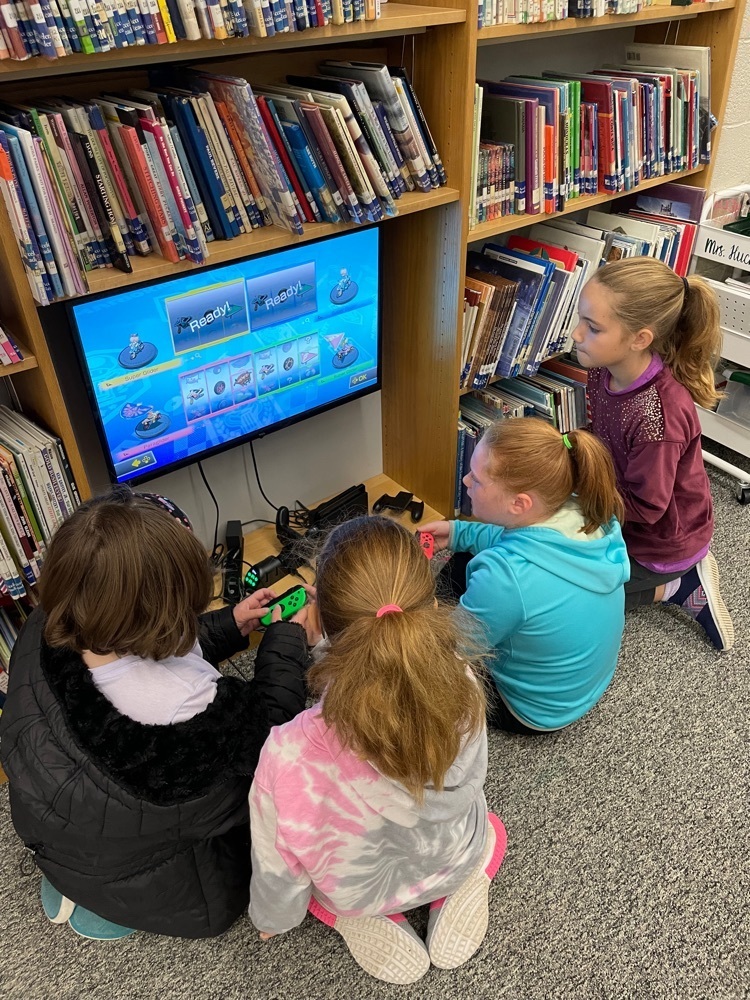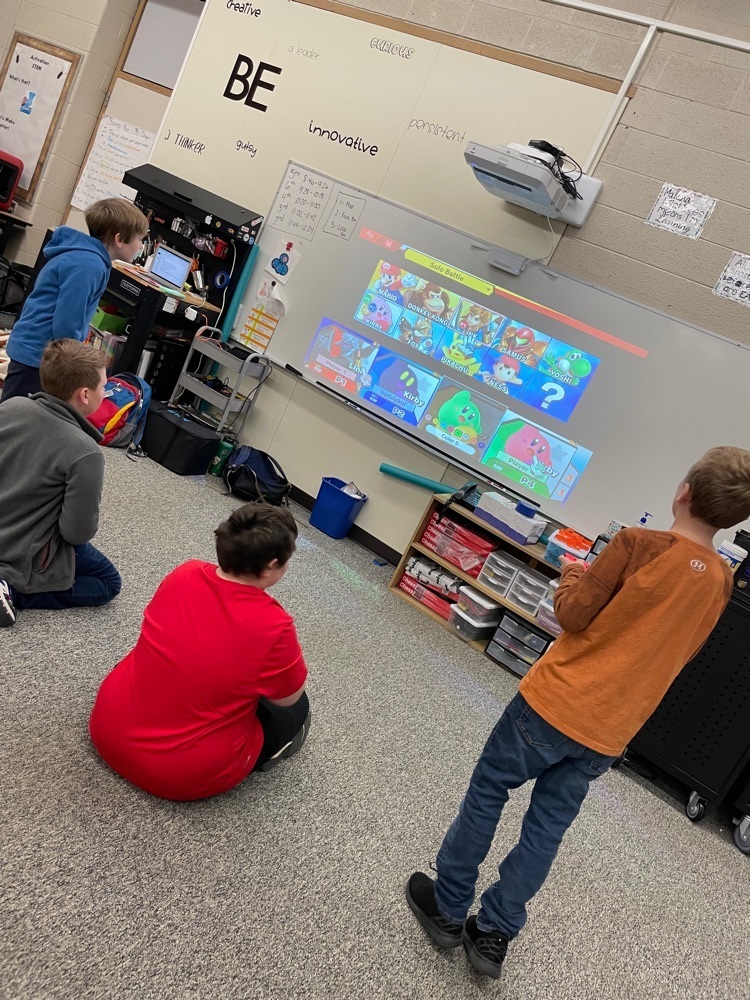 Leading up to Halloween, Mr. Wildey's 5th grade writers worked on a haunted house real estate writing activity. Students had to create a haunted house, describe it with lots of detail, write a newspaper article persuading readers to purchase the house, and answer random questions from potential buyers. They had a lot of fun with it, all of which culminated in a museum walk on Monday to share their final products!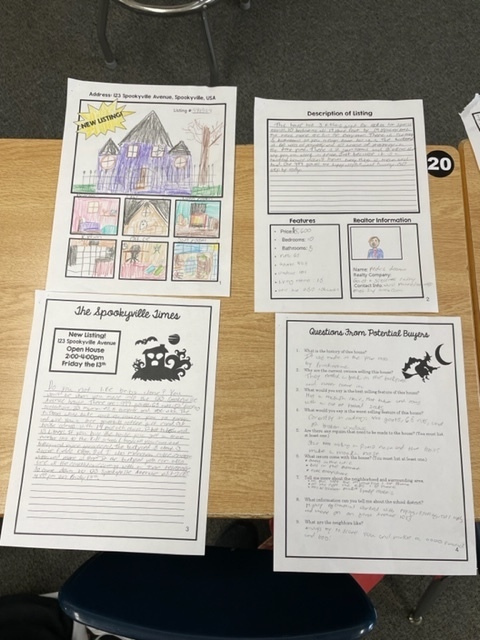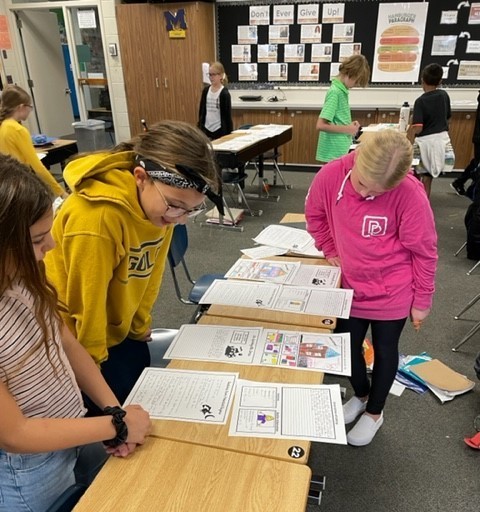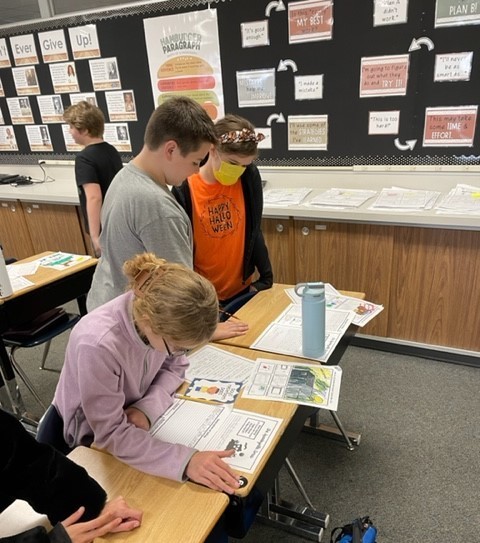 Last week, our 5th grade science students participated in a Design Challenge. Students were faced with the problem of dropping a vehicle from 1 to 2 feet while keeping their marshmallow aliens in the cup without falling out. They had to consider the constraints and criteria of the challenge when designing their vehicle, as well as practice collaborative skills. Overall, they all had fun regardless of whether or not the vehicles met the goal.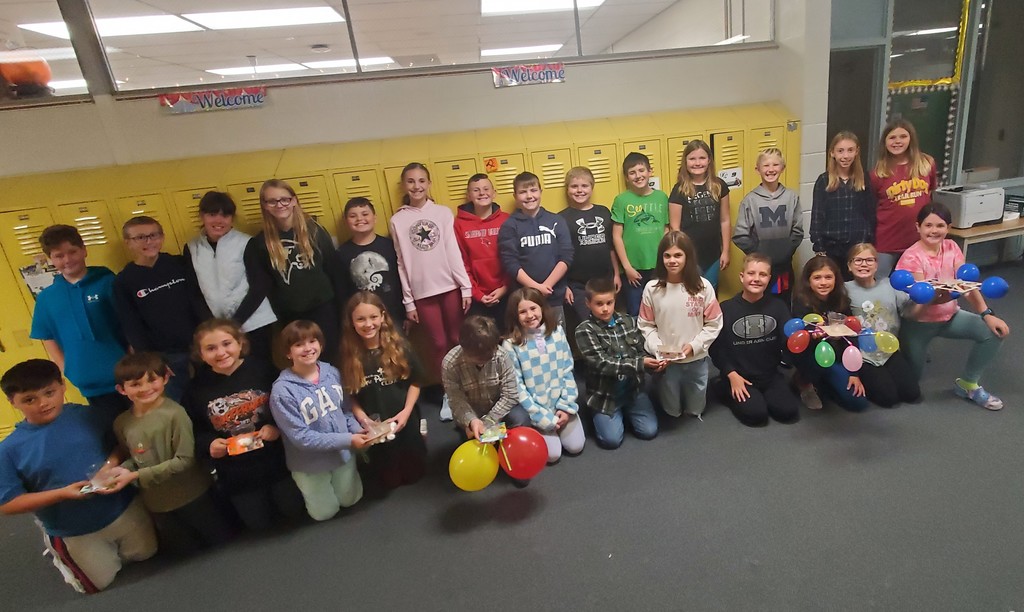 In the spirit of the big MSU vs. U of M game this past Saturday, Ms. Cereske's 5th grade students competed and played "football", reading class style, to represent their favorite team. The students discussed what it meant to be a good sport and practiced sportsmanship while reviewing what they've learned so far during their novel study on the book, "Insignificant Events In The Life of A Cactus". Students had a lot of fun working as a team to get first downs, and they even scored a couple of touchdowns for each team!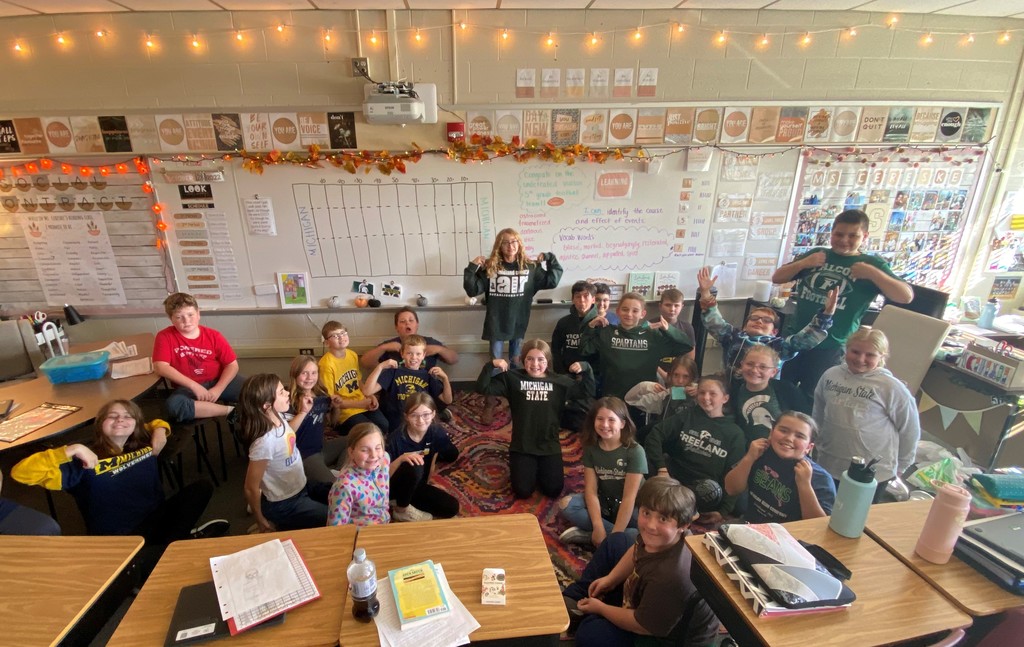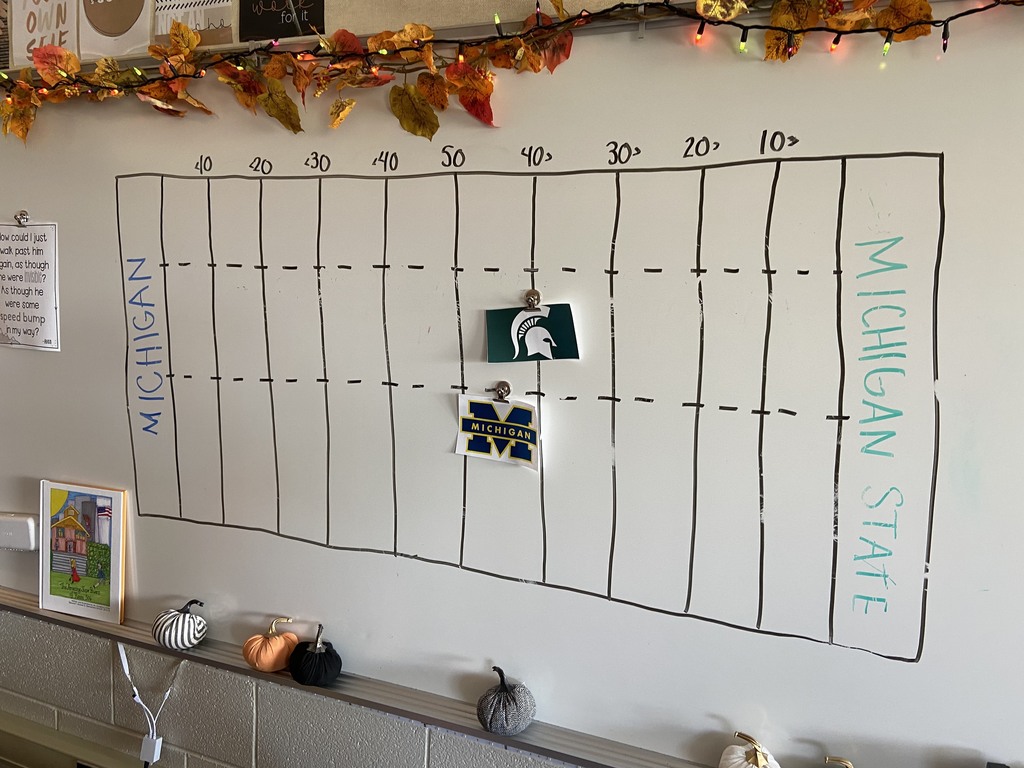 Congratulations to this week's group of SOARing students at Freeland Elementary School! Way to go Falcons!

Mrs. Dake's 5th grade Social Studies classes designed and created their own totem poles this week!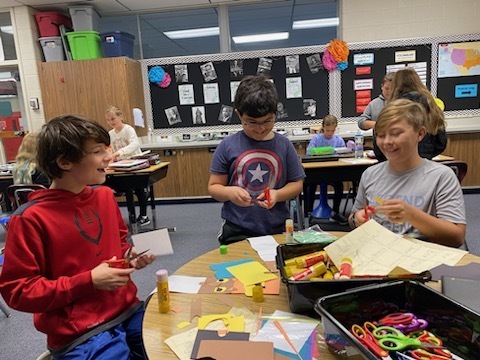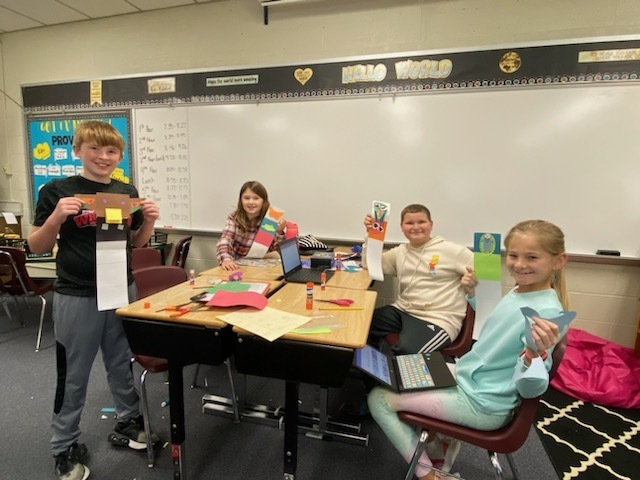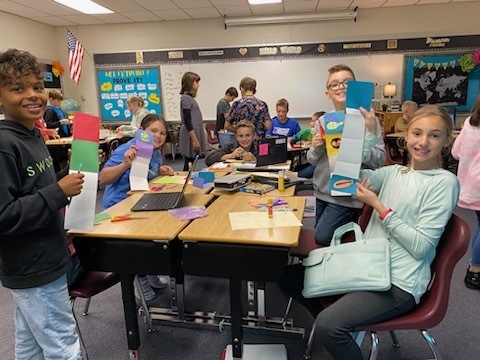 Homecoming Friday at Freeland Elementary School got off to an amazing start today! The football players, pommers, and cheerleaders paid a special visit and introduced themselves to the student body and got the students excited about tonight's festivities. We'd like to send a special thanks to our high school student-athletes for taking time out of their big day to spend it with our younger Falcons!