Attention Learning Center and Elementary Families---We are celebrating homecoming week with some fun spirit days next week!

Thank you to Girl Scout Troop 50388 (and their parents) for cleaning and clearing out the garden near our back entrance at the elementary school. It looks wonderful!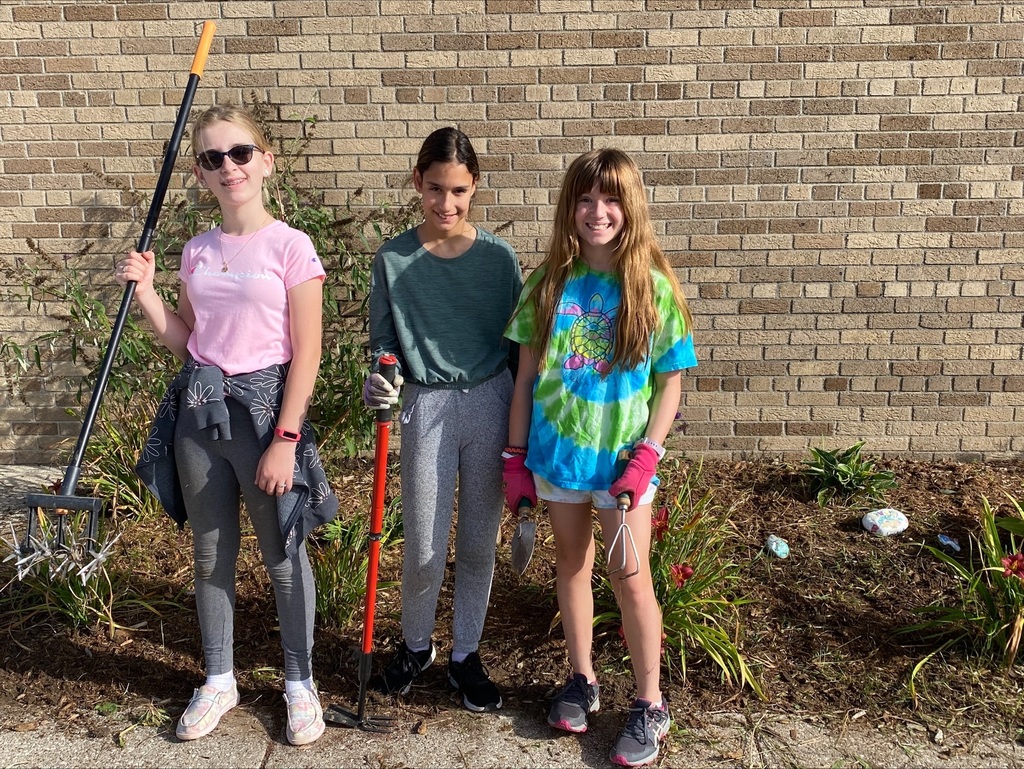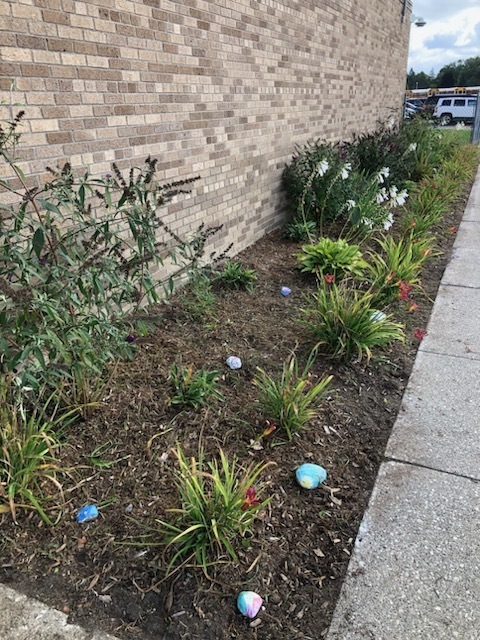 We Are HIRING!

FES: Picture Day this Wednesday, August 30!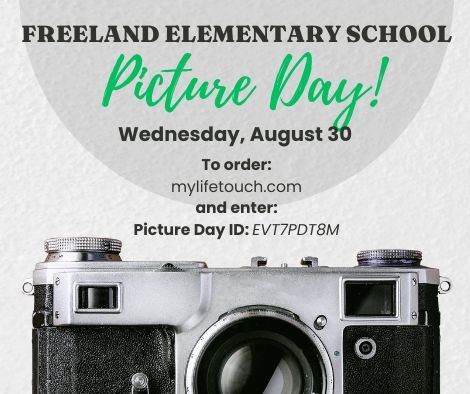 Students from Ms. Deb's Deer Bus when on a safari ride last week! Sun glasses, special music, dress ups, stuffed animals, and special treats filled the bus ride to and from school. Such a fun way to kick off the long weekend!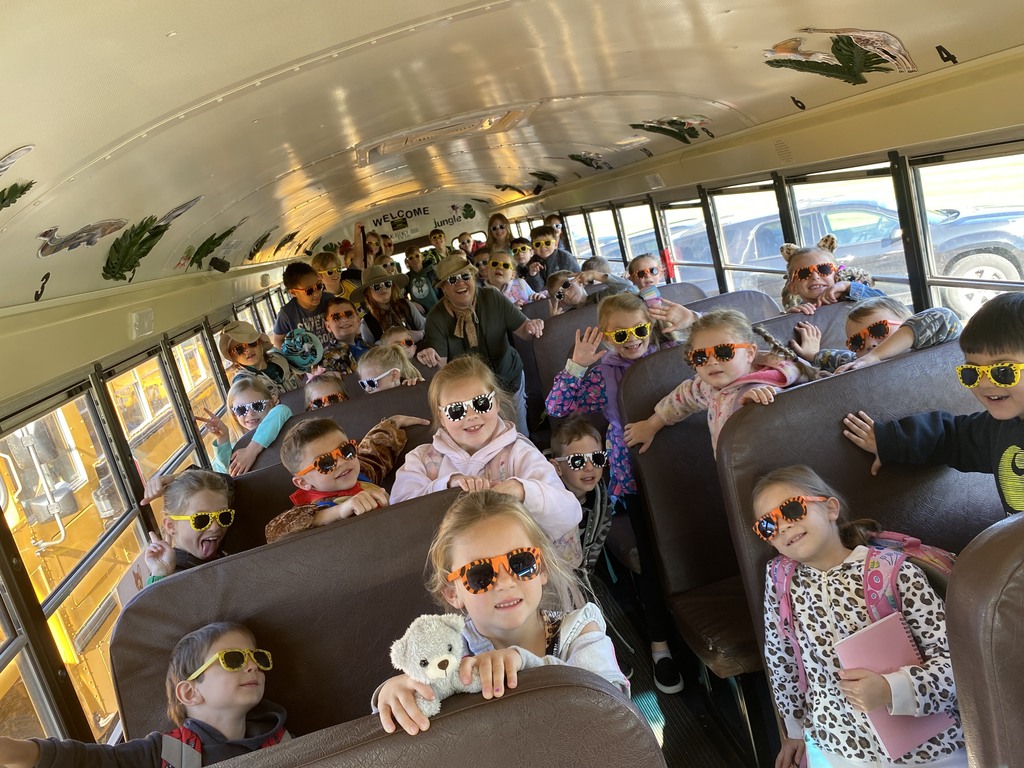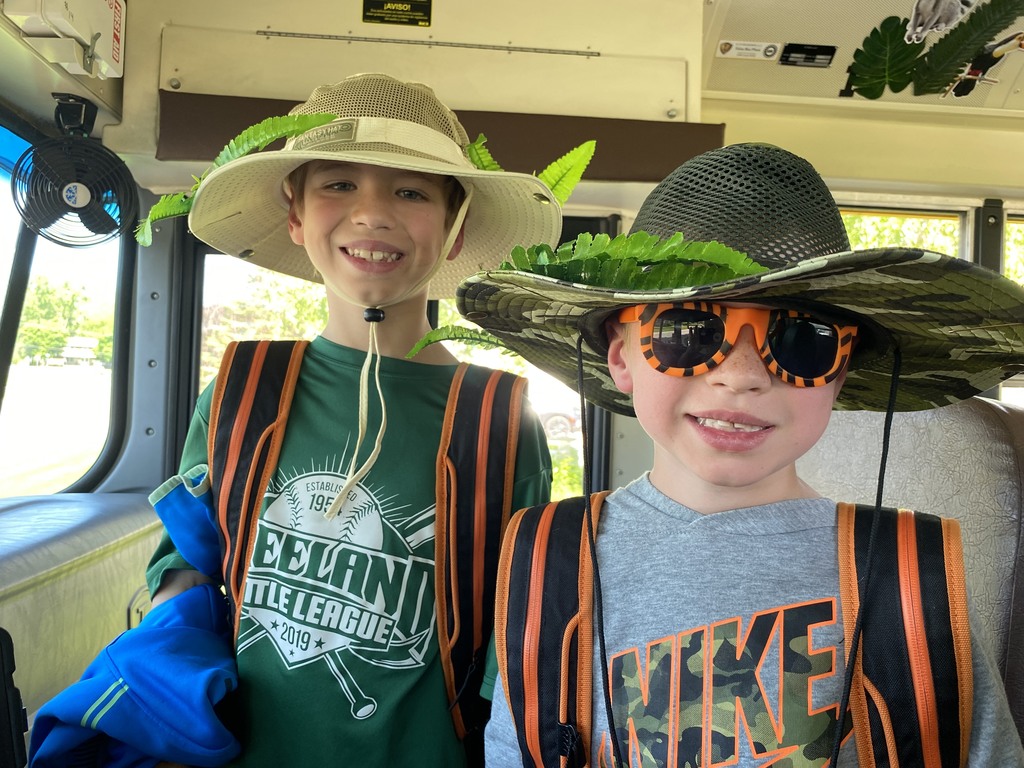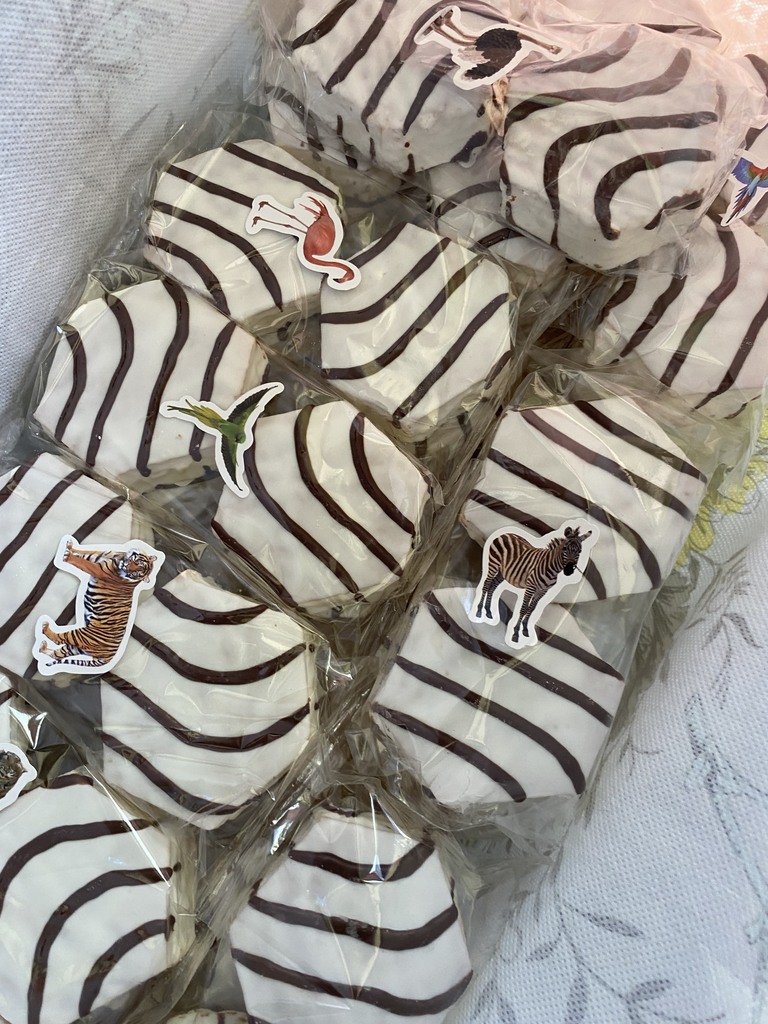 Students from Ms. Clark's high school STEM Class made and read comic books to third and fourth grade classes today. The students enjoyed their expression while reading and loved their creative work. The students did a wonderful job!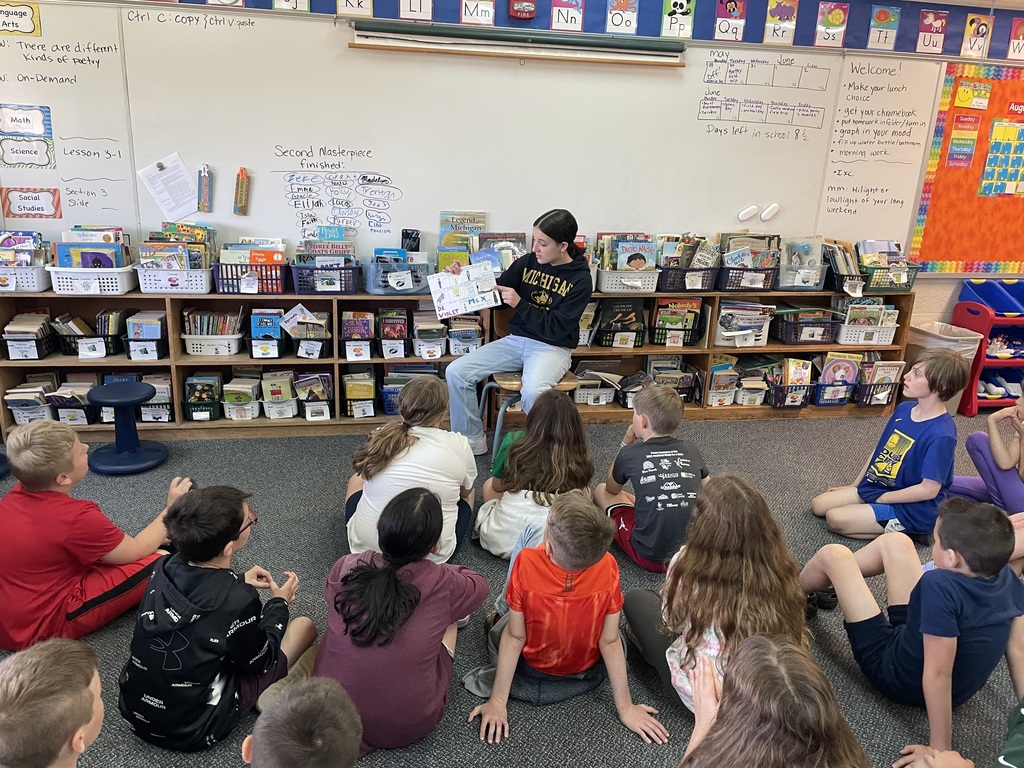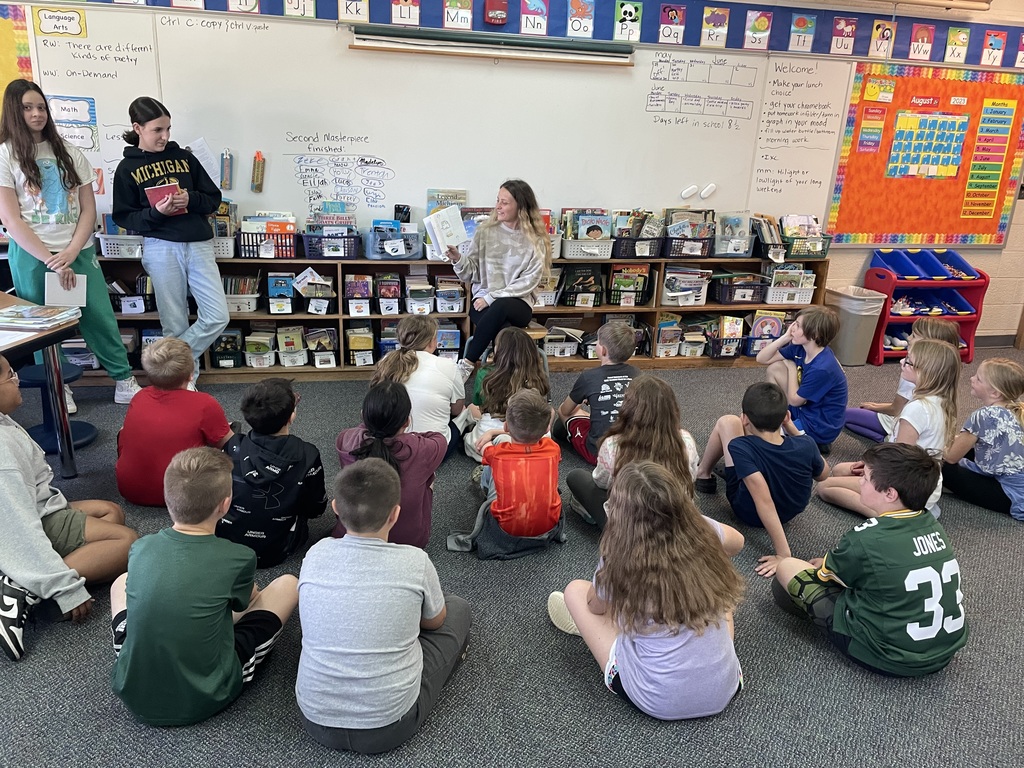 Attention Falcons! Freeland Community School District is proud to present Matilda the Musical Jr. for the upcoming 2023-24 school year. Show dates are set for November 17-19. Below you will find audition and sign up information. Auditions - Saturday, June 3 (11:00-4:00) 30 minute time slots Callbacks - Monday, June 5 (4:00-7:00p if needed) NOTE: There will be a $50 production fee for all cast members in order to participate. This fee will cover the student's t-shirt and materials for the show. Scholarships available to those who qualify. Production fees will be due at the first rehearsal during the first week of the school year. There will be NO summer rehearsals. Go here to get started:
https://tinyurl.com/FreeMatilda
Please contact
deschainez@freelandschools.net
or
murraya@freelandschools.net
if you have any questions.

Summer Opportunity for grades 3rd-8th (grade for 2023/2024)!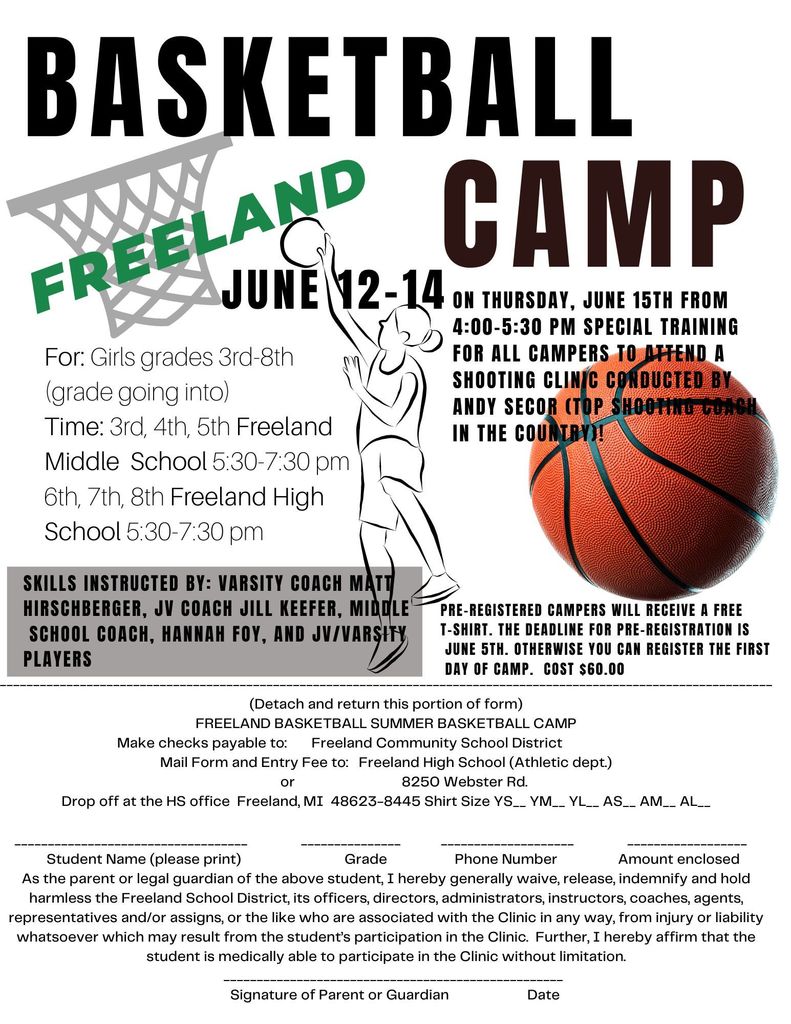 The FES 5th and 6th grade students had a great day of learning during their Career Day today! Thank you Ms. Castillo, Ms. Furst, and Junior Achievement of North Central for helping to support our students learn about different careers today!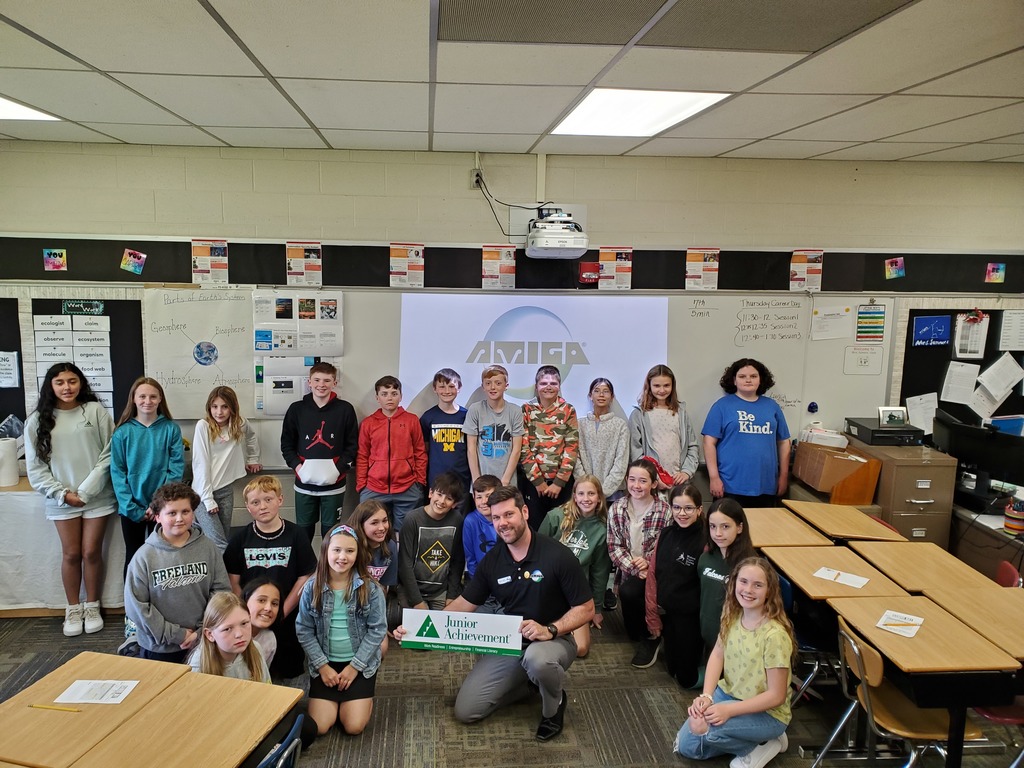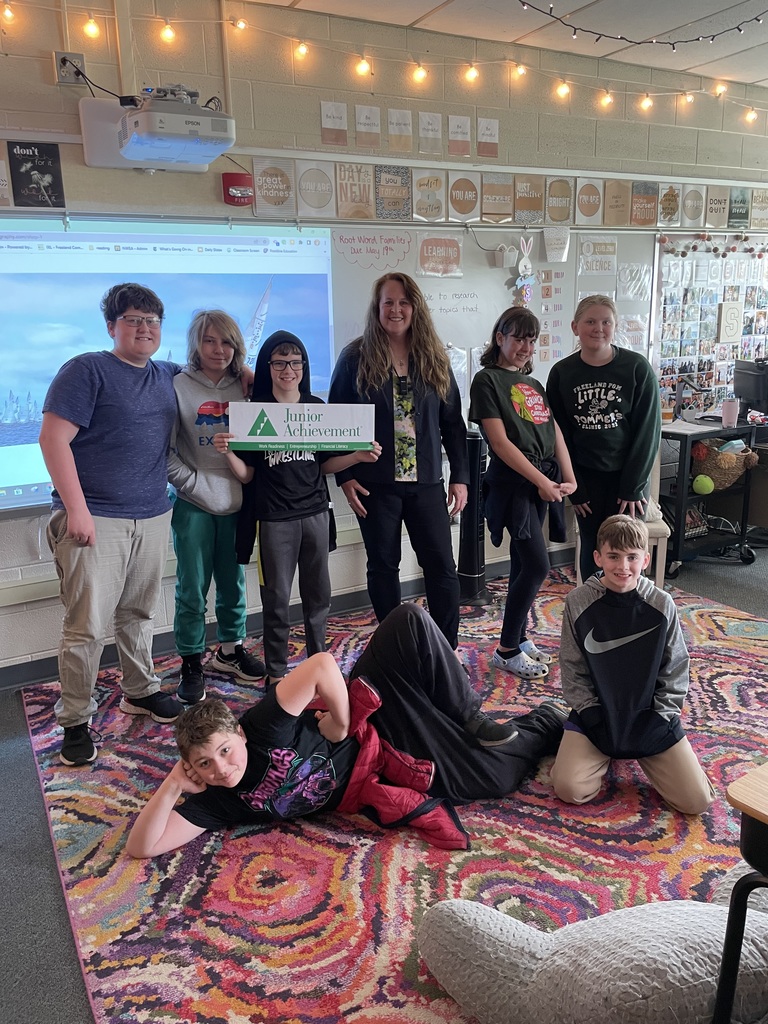 Eighth Graders from Mrs. Meitler's math classes taught our 2nd-6th grade STEM students how to use their coding knowledge and the TI-inspire calculator to program rovers to draw shapes and also make music and light shows. After, our 2nd-6th graders taught the 8th graders all about our eSports program! It was a great morning of learning for everyone!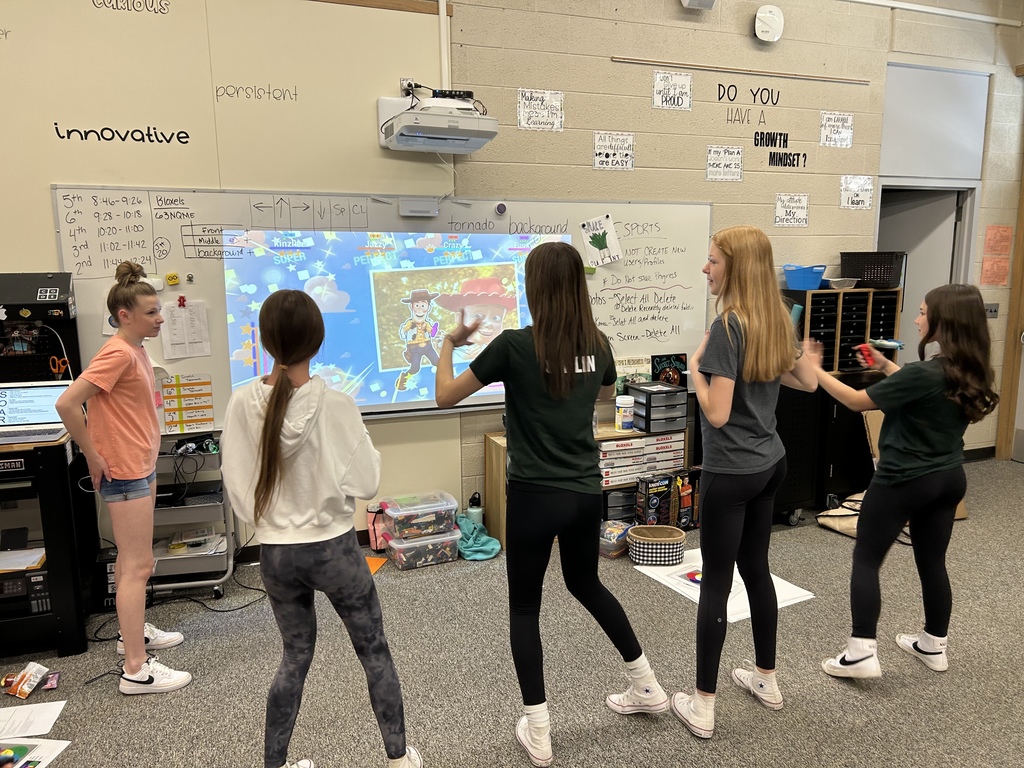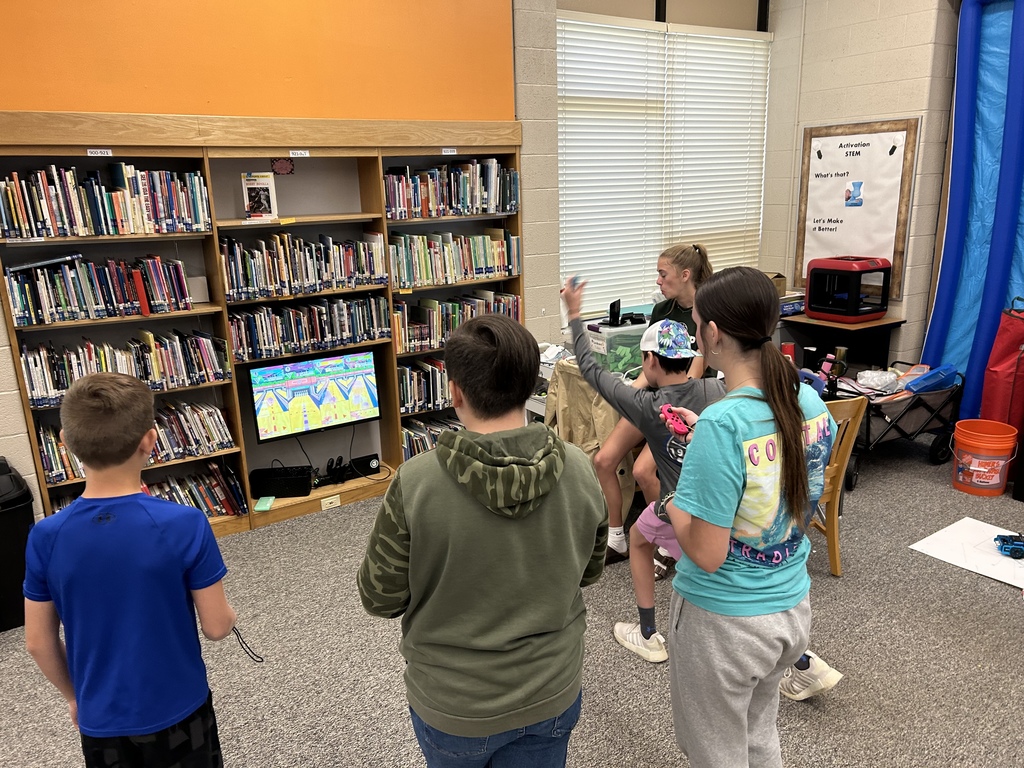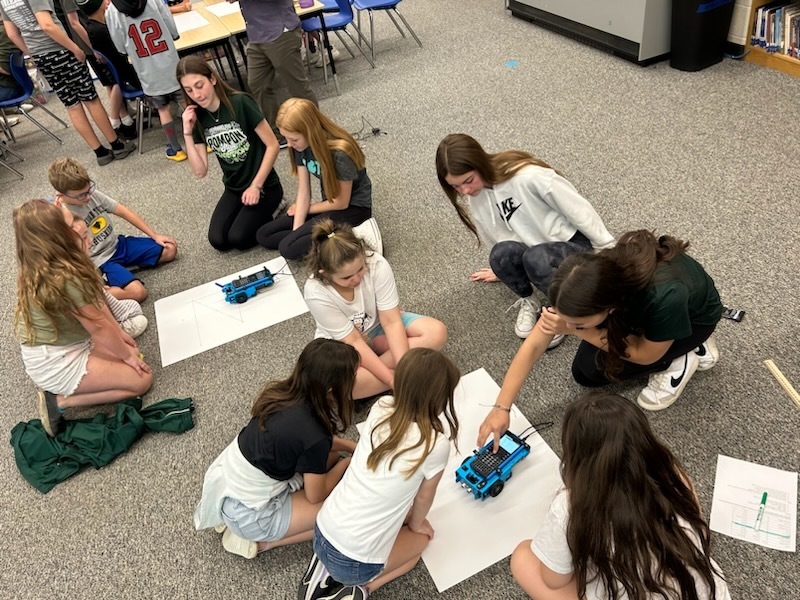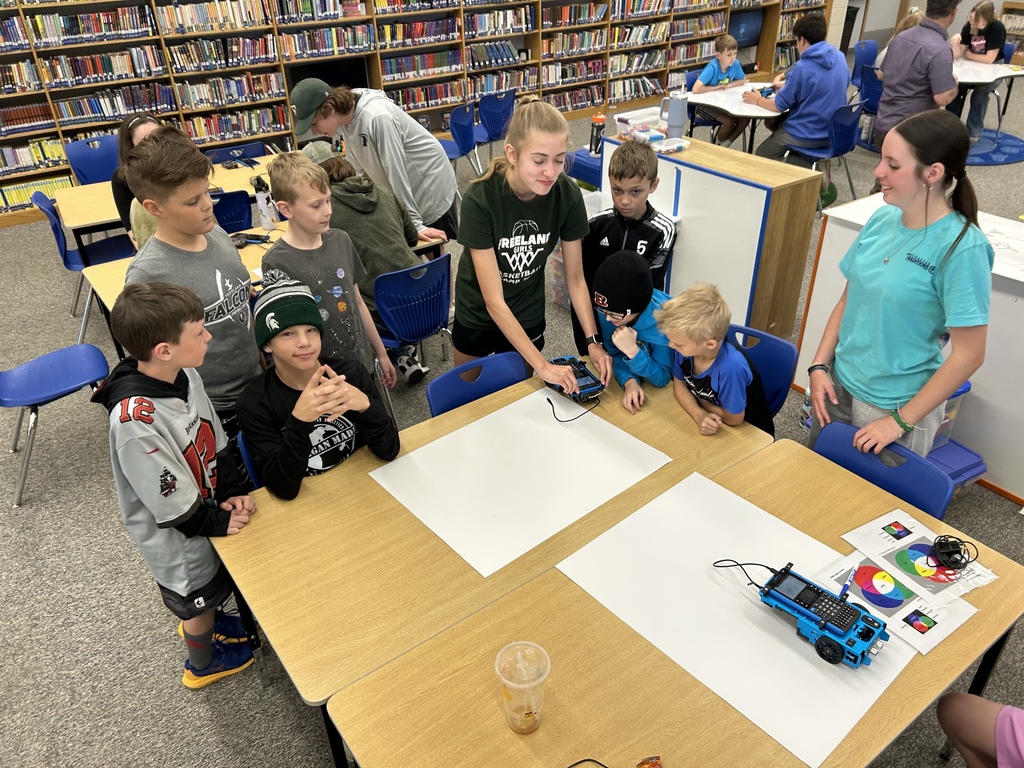 Happy Mother's Day! In writing class, the fifth graders wrote essays about the impact their mothers or an influential mother figure has on their lives. The writing prompt was "Why does mom or a special person deserve a day of pampering?" They submitted the essays and the team worked with The Avenue in Saginaw to honor these special people with gift cards, and 6 students were chosen to present their special people with gift baskets donated by The Avenue. Such a special way to honor our special people and our mothers for all that they do! We hope that all of our mothers have a special Mother's Day weekend!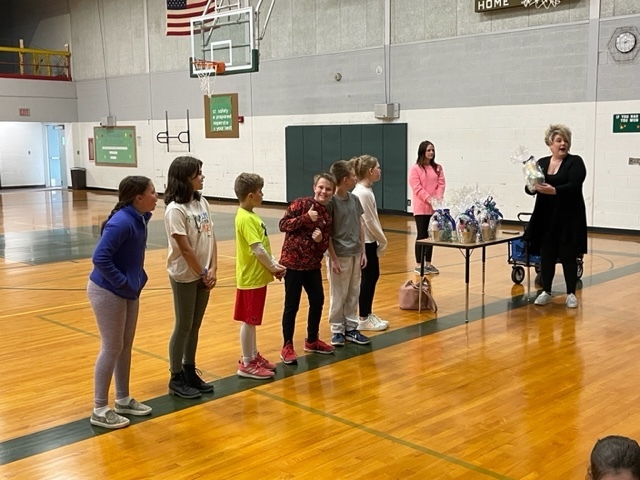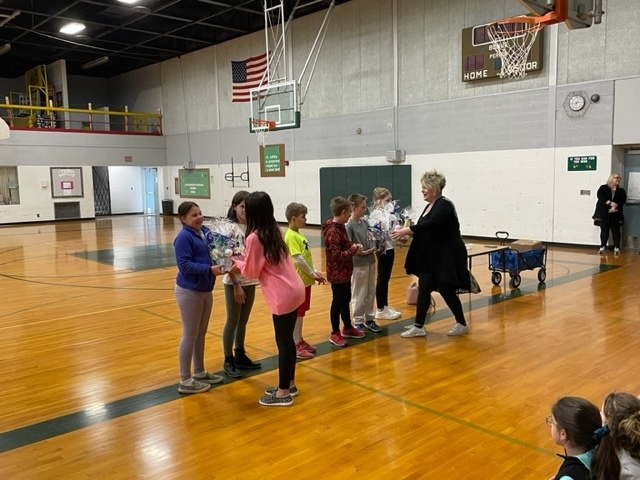 Fourth grade students in Mrs. Crook, Mrs. Taylor, and Mrs. Dobson's classes took some time out of their day to focus on some Affirmation Day this week. They wrote affirmations that focused on building self confidence. The students colored affirmation pictures, and even got some bracelets! They are amazing, smart, strong, beautiful and unique!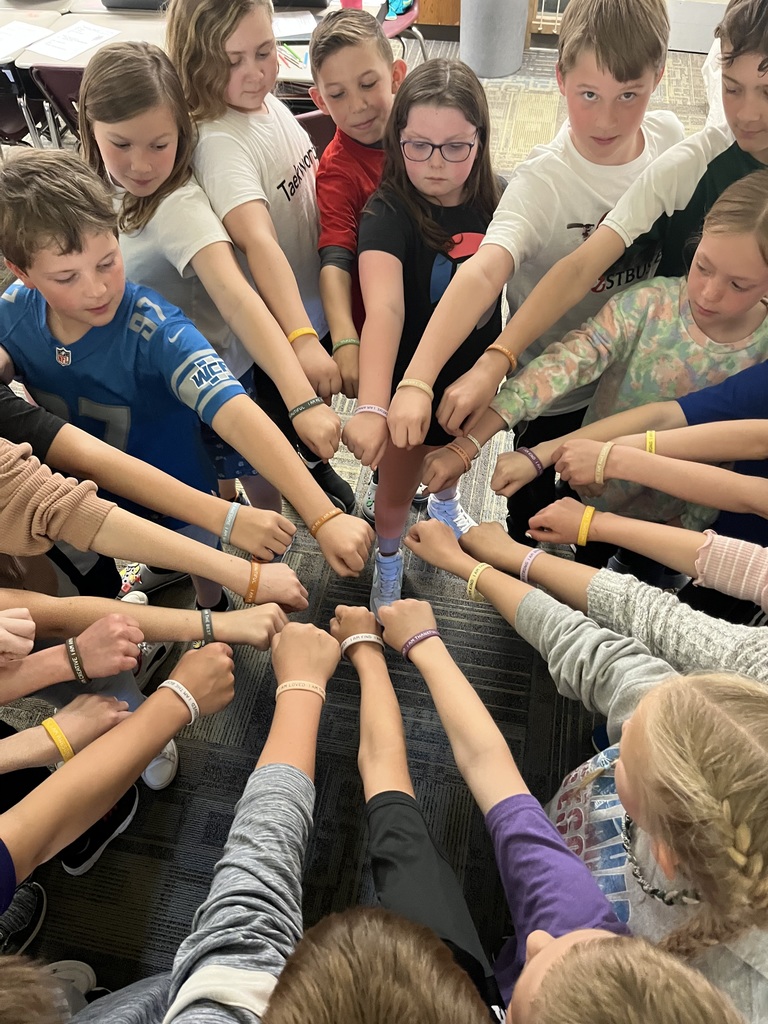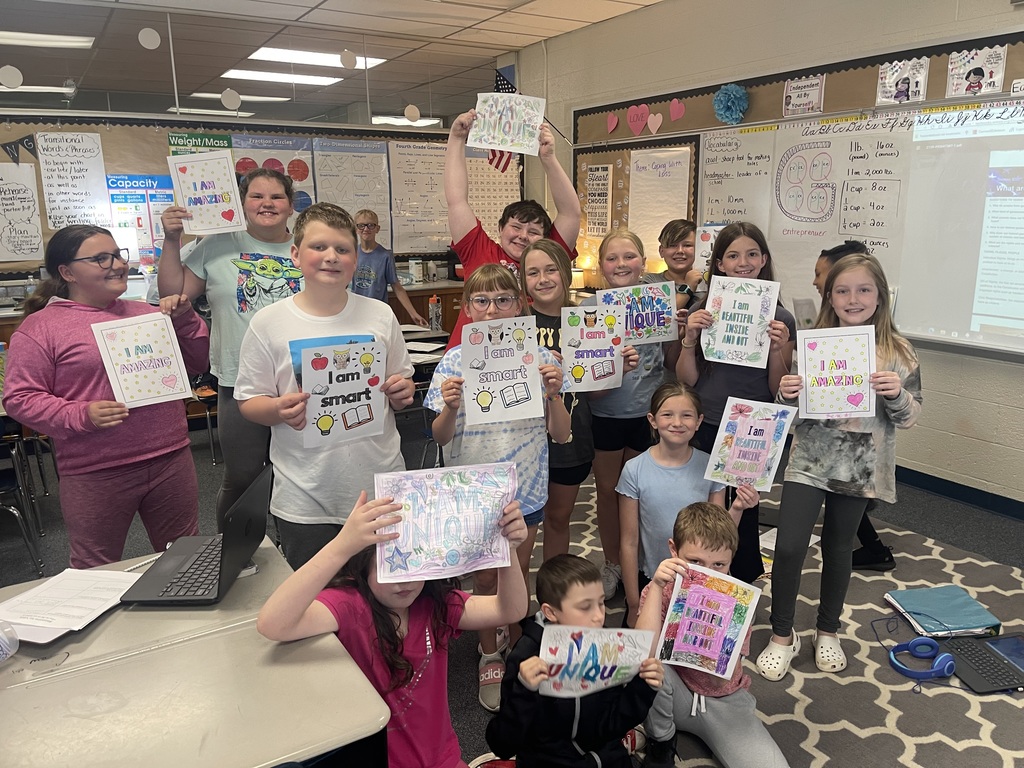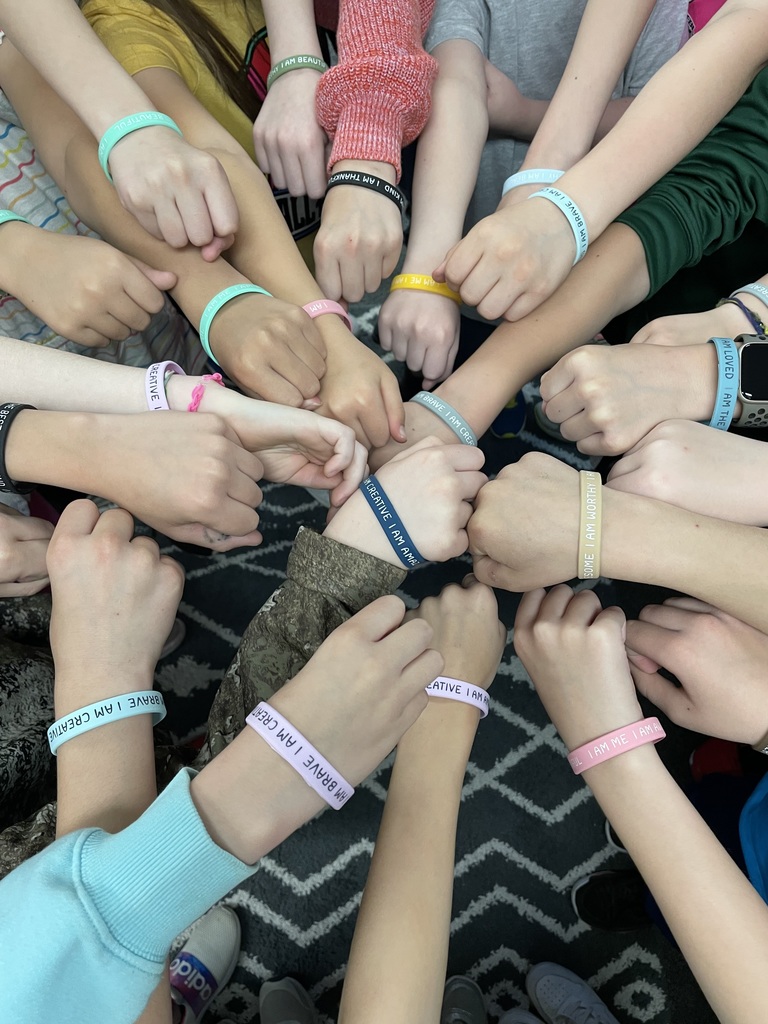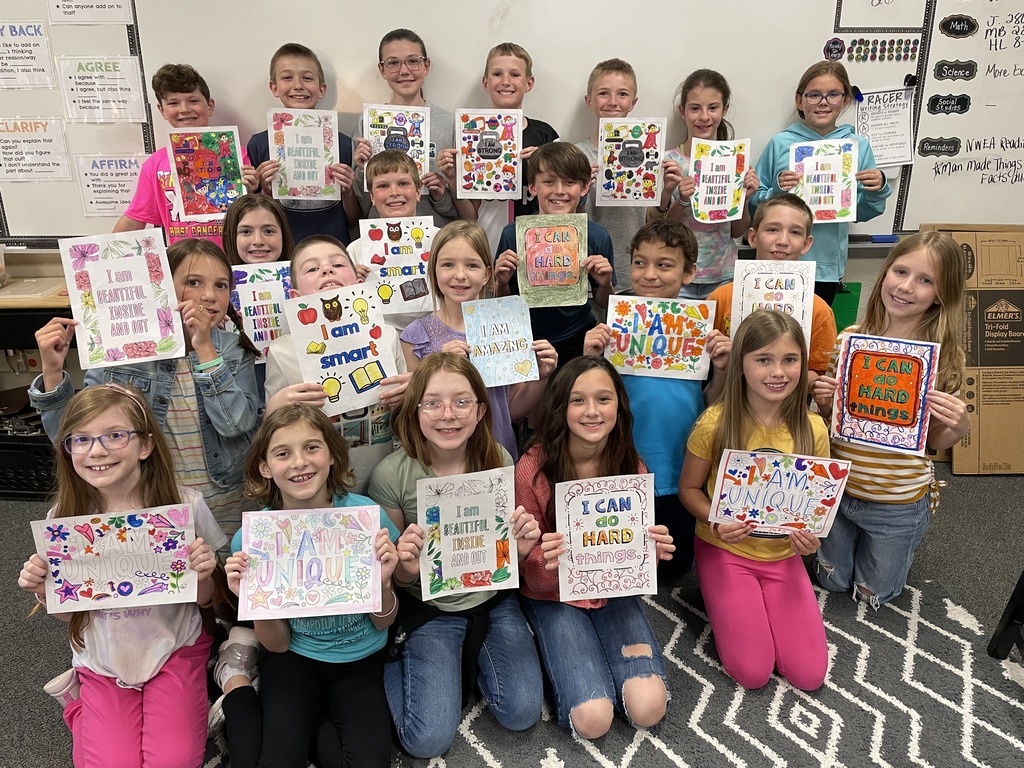 FES Families "Chalked the Walk" yesterday to kick off teacher appreciation week! We sure do appreciate our teachers and thank you for making our sidewalks so colorful to show appreciation for our teachers and staff. Happy Teacher Appreciation Week!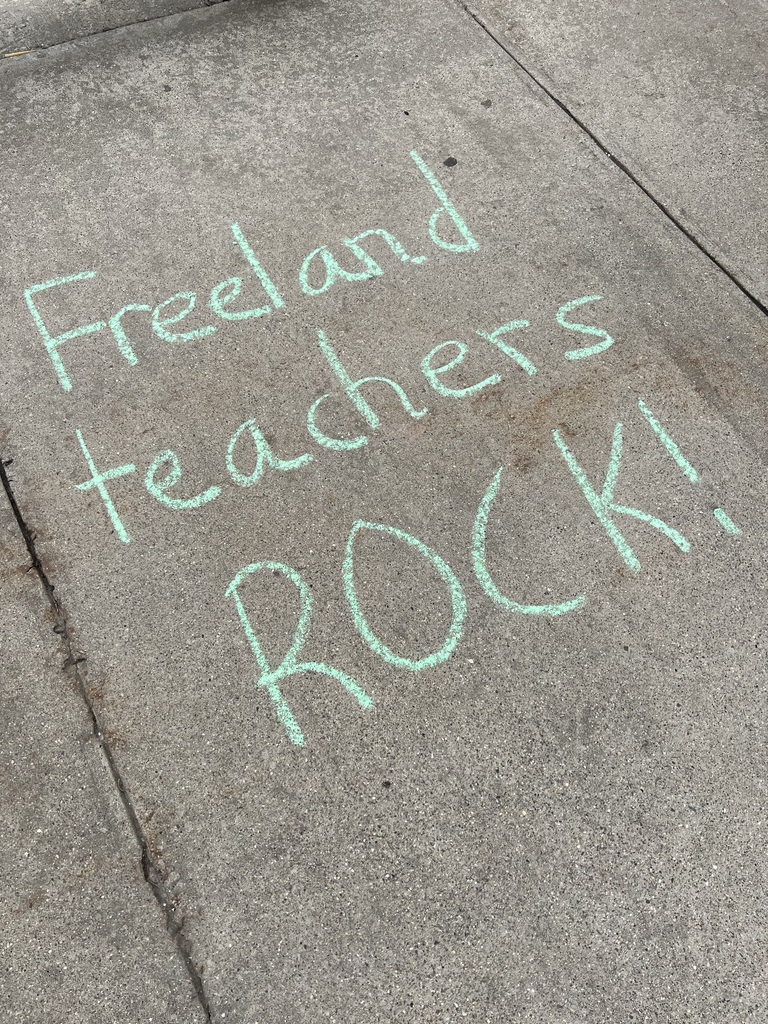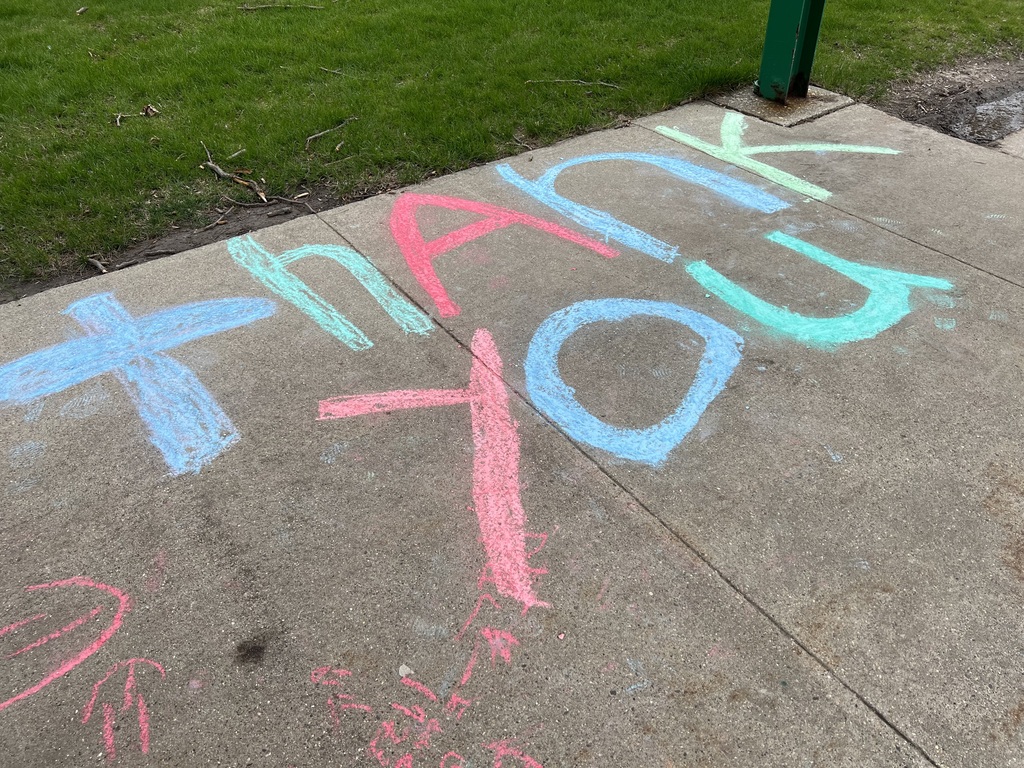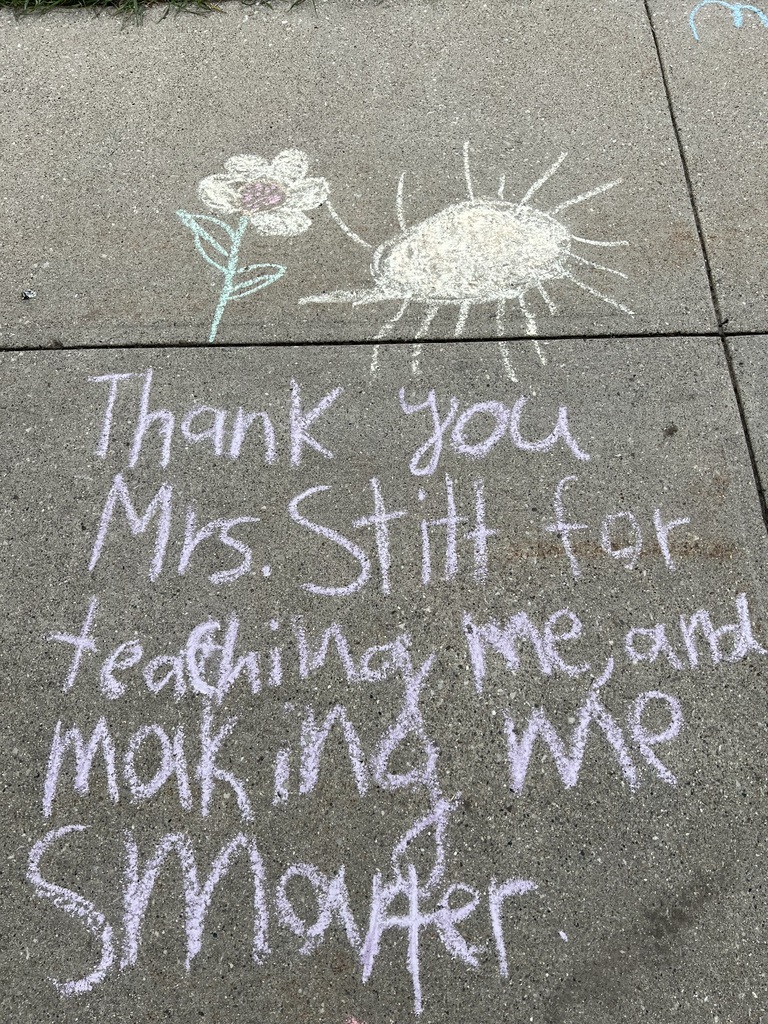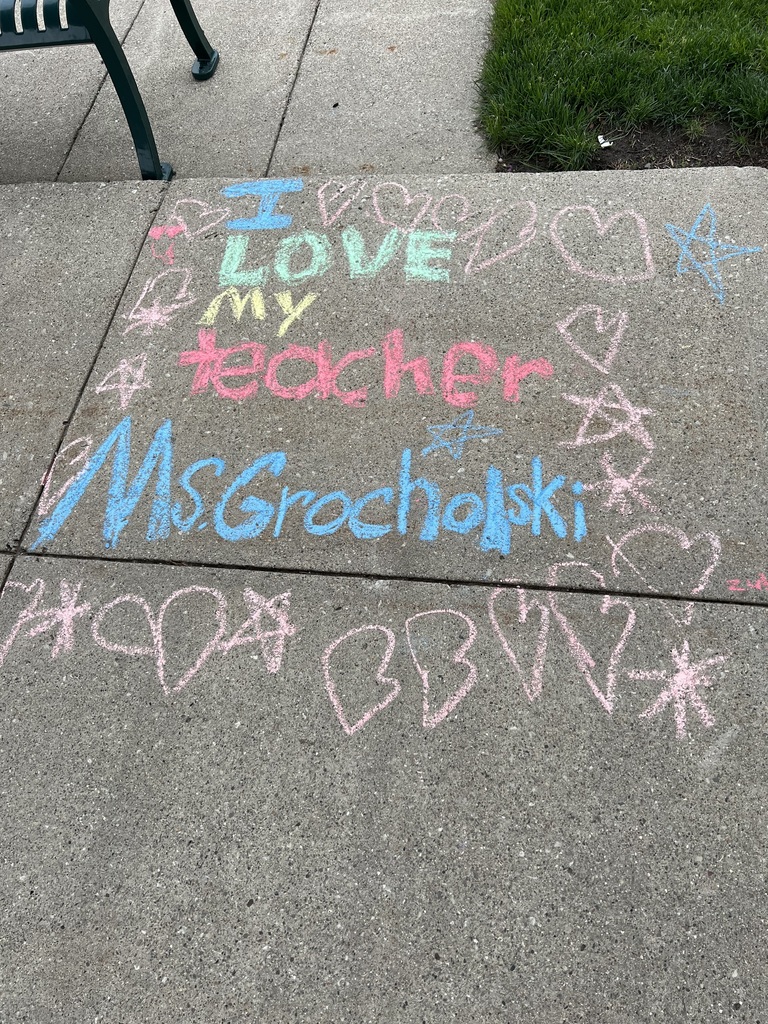 Fifth grade students were all smiles today as they released 113 salmon parr into the Tittabawassee River today as part of the Salmon in the Classroom project. The fifth graders experienced raising the salmon in class as they watched the eggs hatch into alevin and grow through various life cycle stages until finally getting to release the salmon. Additionally, students explored and investigated many aspects of how salmon have played a part in the conservation of the Great Lakes ecosystem and river systems. A thank you to our staff and volunteers for making this happen! And a special thank you to Mrs. Henning for your organization of this event!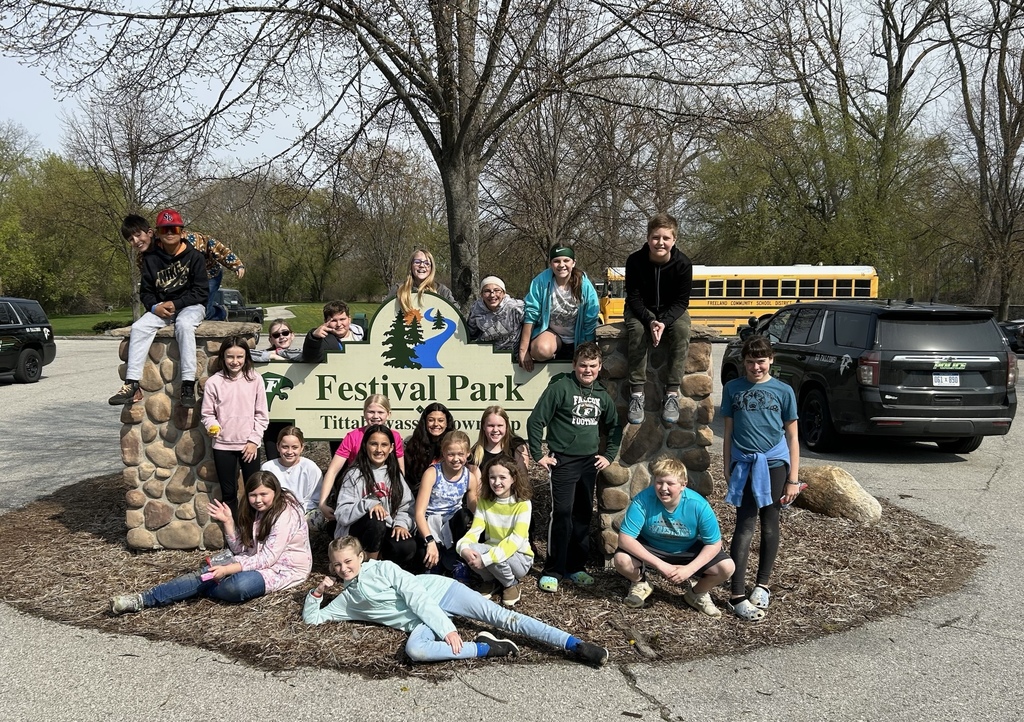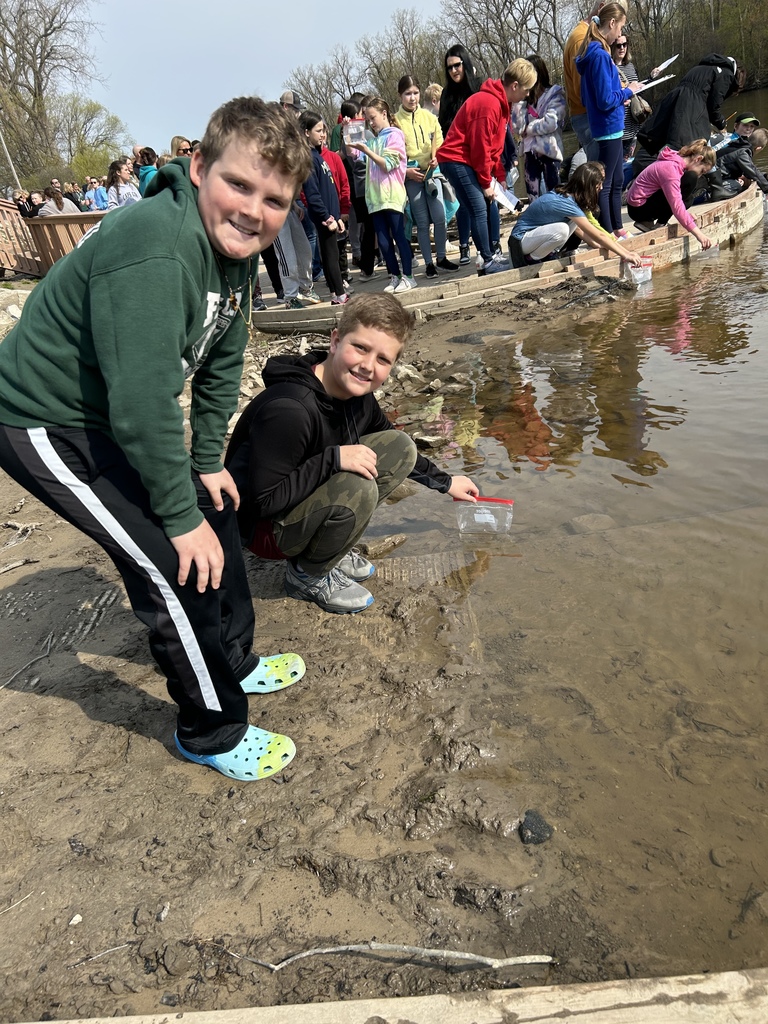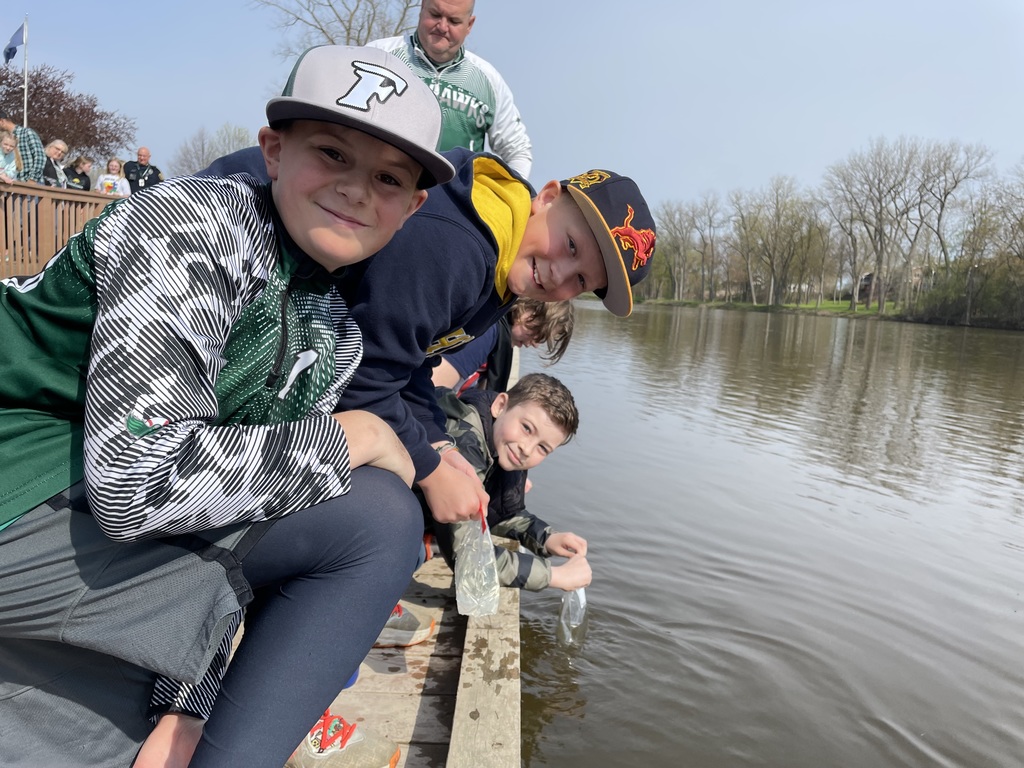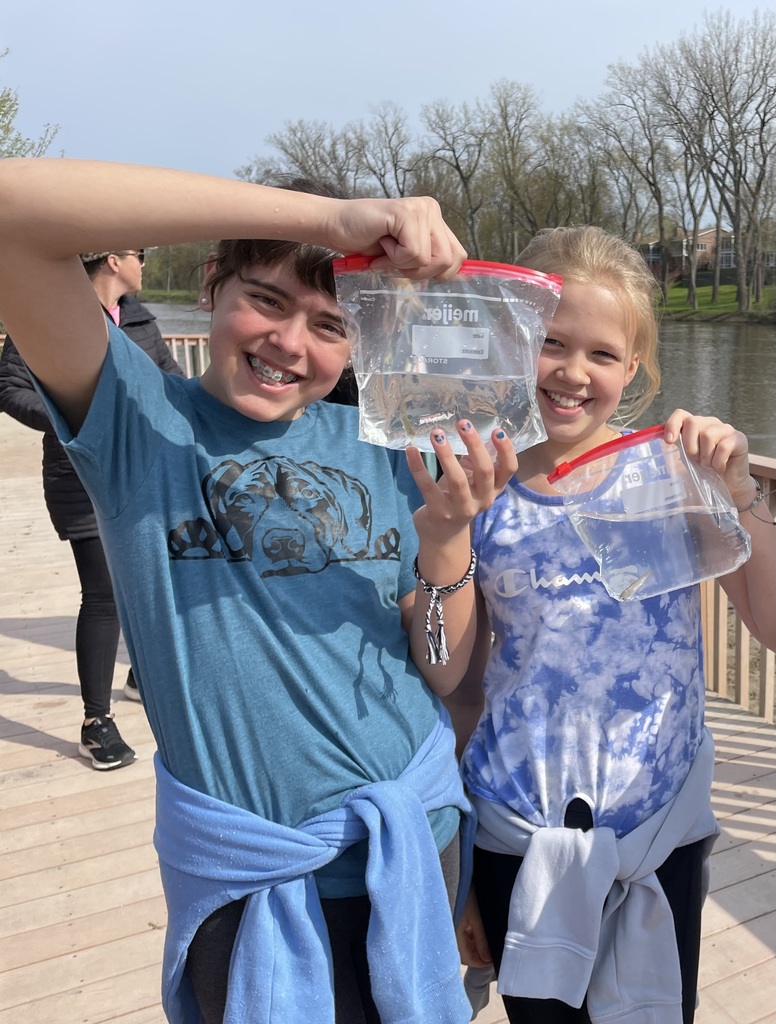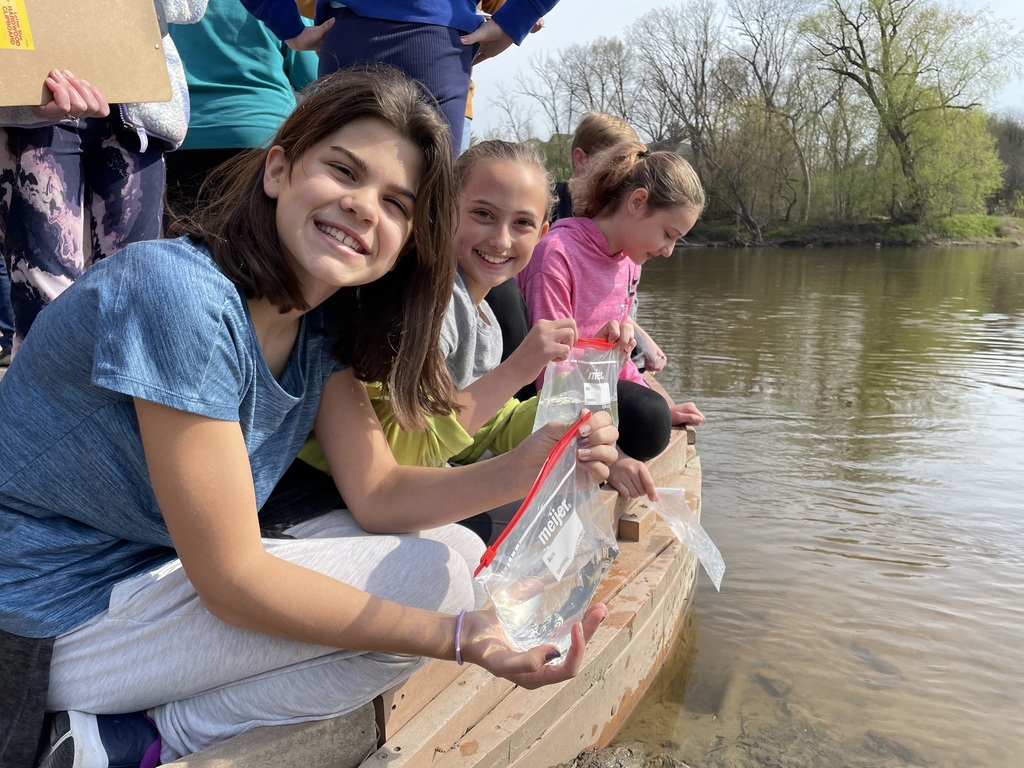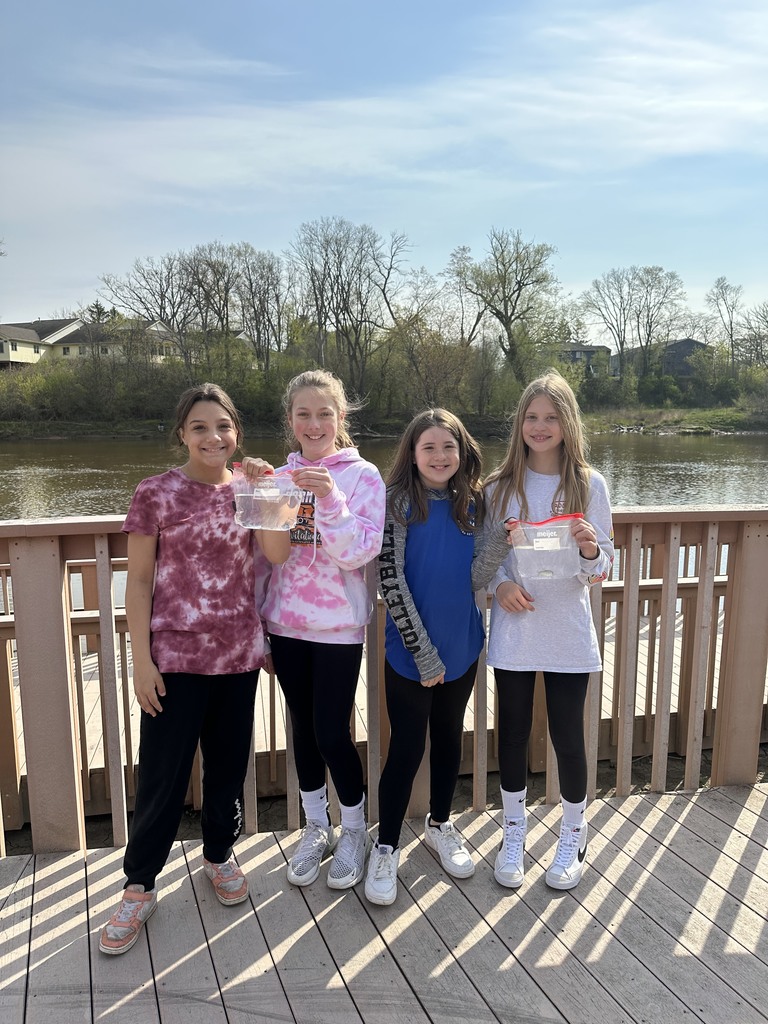 Northwood University MBA Graduate and current Supply Chain Planner at Trinseo, Ellie Taylor, is sharing her business knowledge with her mom's 4th grade class (Mrs. Taylor) as a Junior Achievement Volunteer. The students are learning entrepreneurial skills and how to become a future business leader.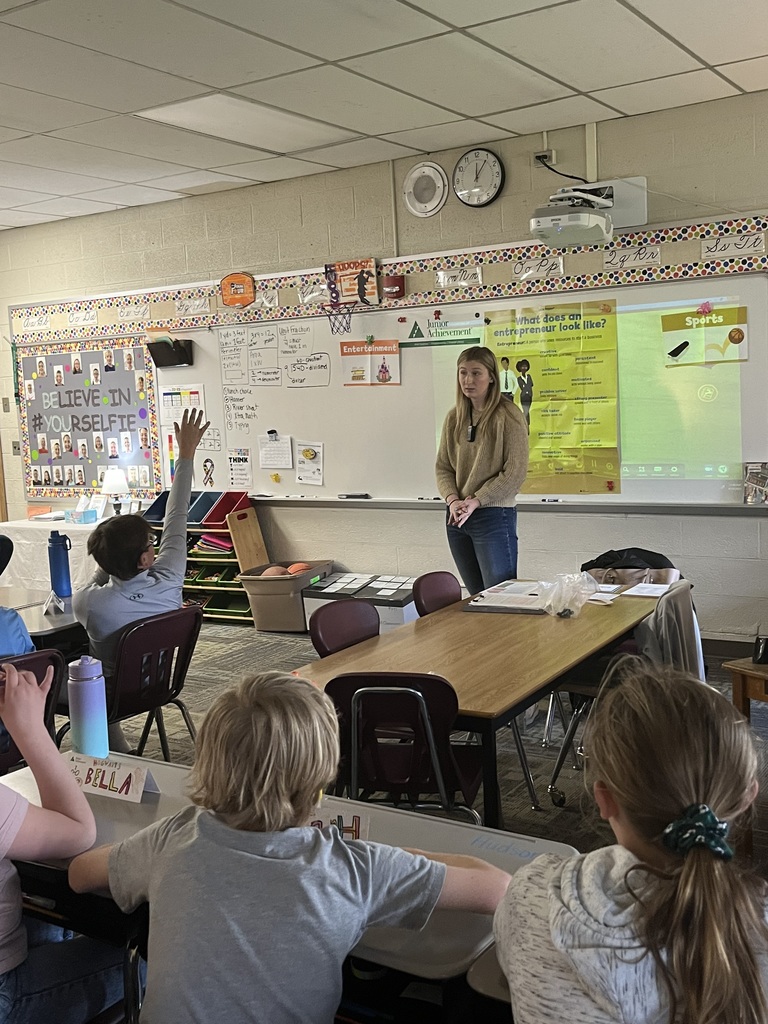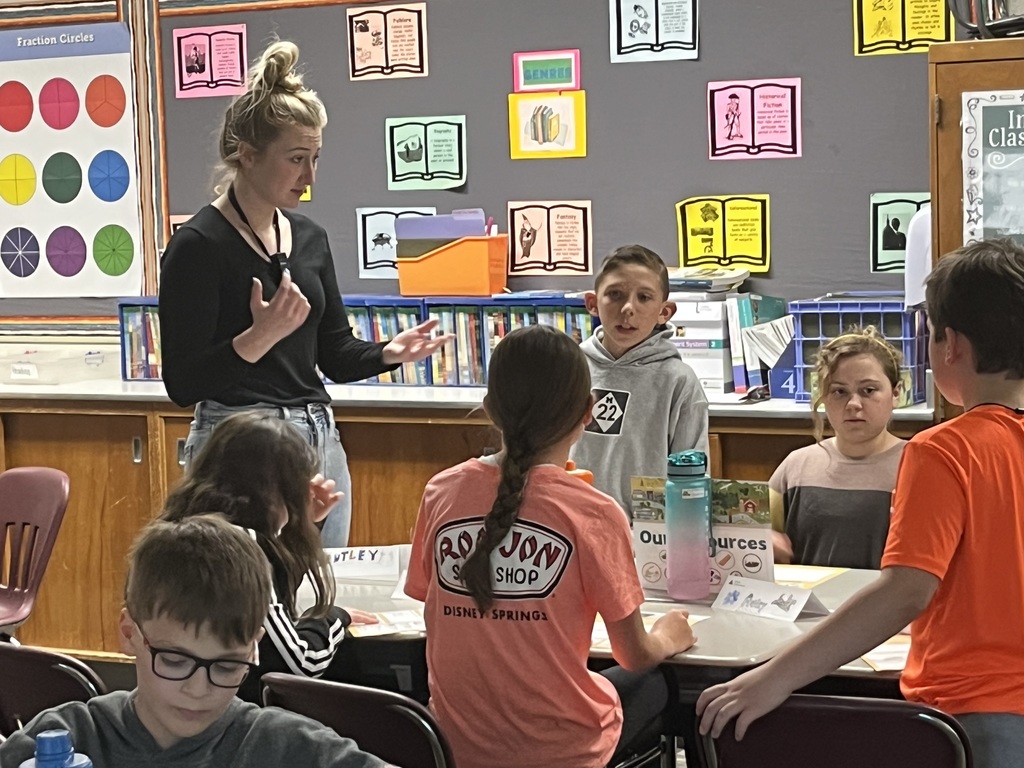 Take a look at these creative 3rd and 4th graders from Mr. Kade and Mrs. St. Charles' classes. They used Minecraft in STEM class to recreate their favorite Walleye Festival events including carnival rides and games, fishing ponds, garage sales, and food trucks! Mrs. Koehler says this is one of the best projects she has done and plans to do it with all 3rd and 4th graders next year!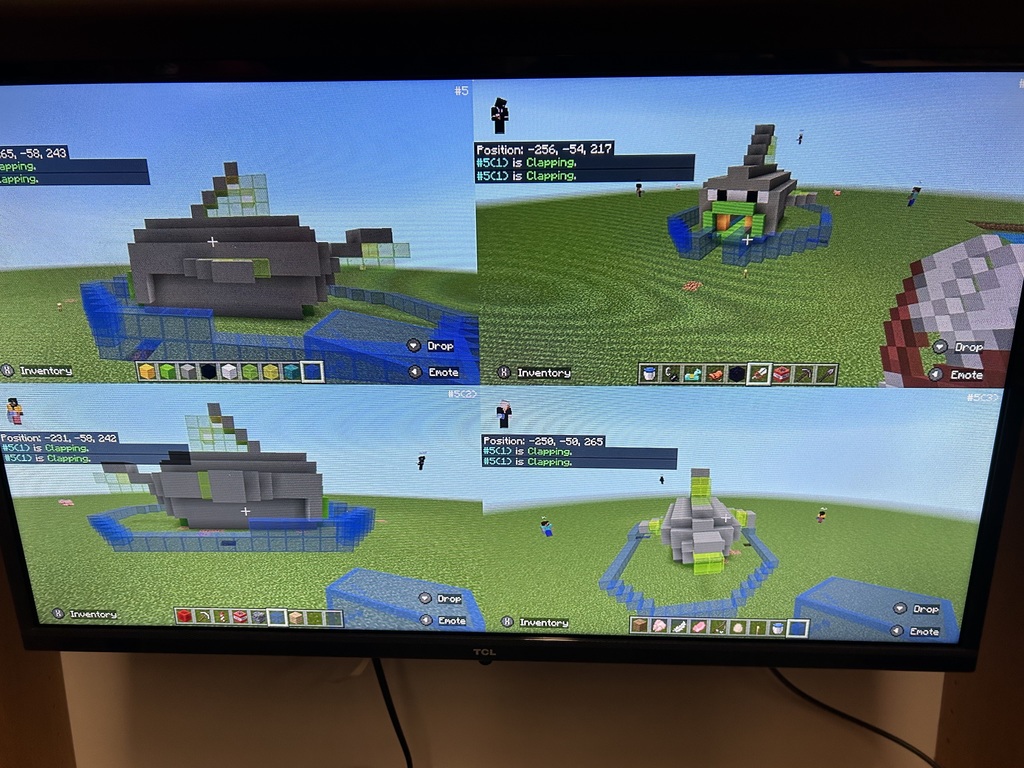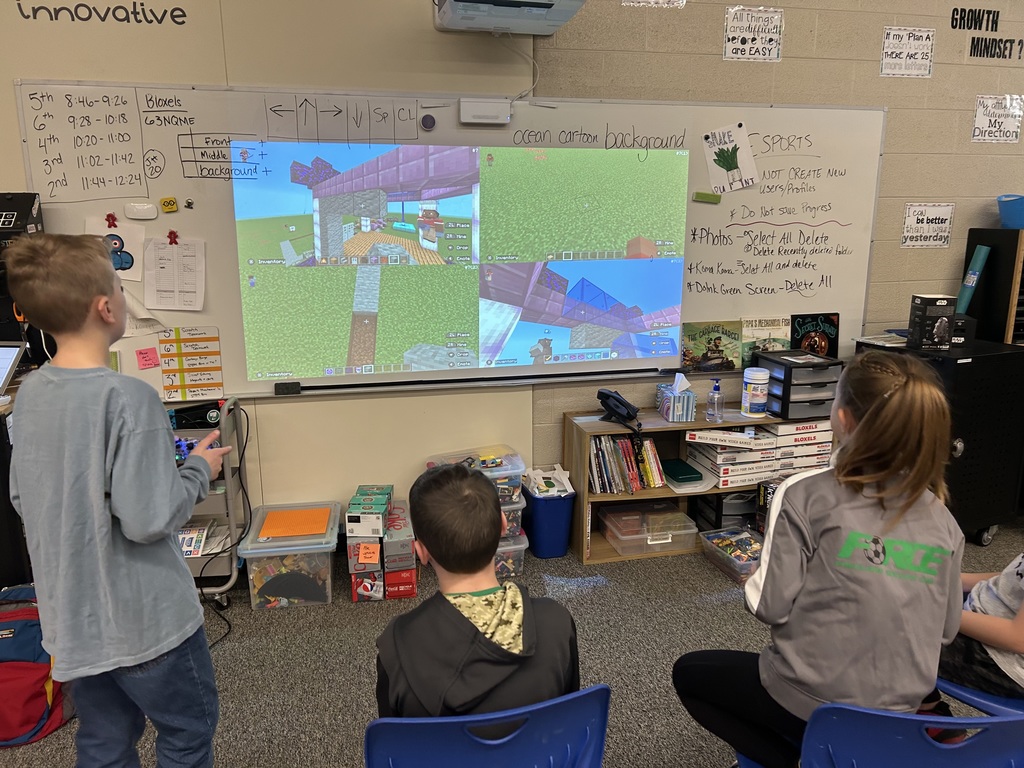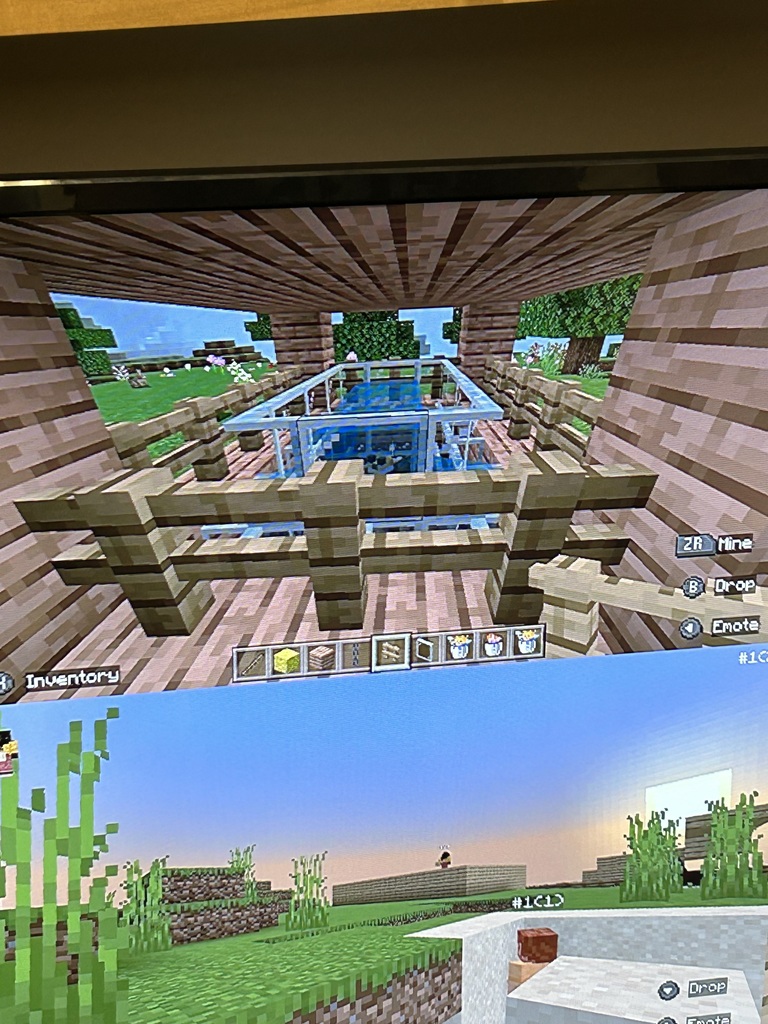 We are "Capping Off" Autism Awareness Month with a Hat Day at FES!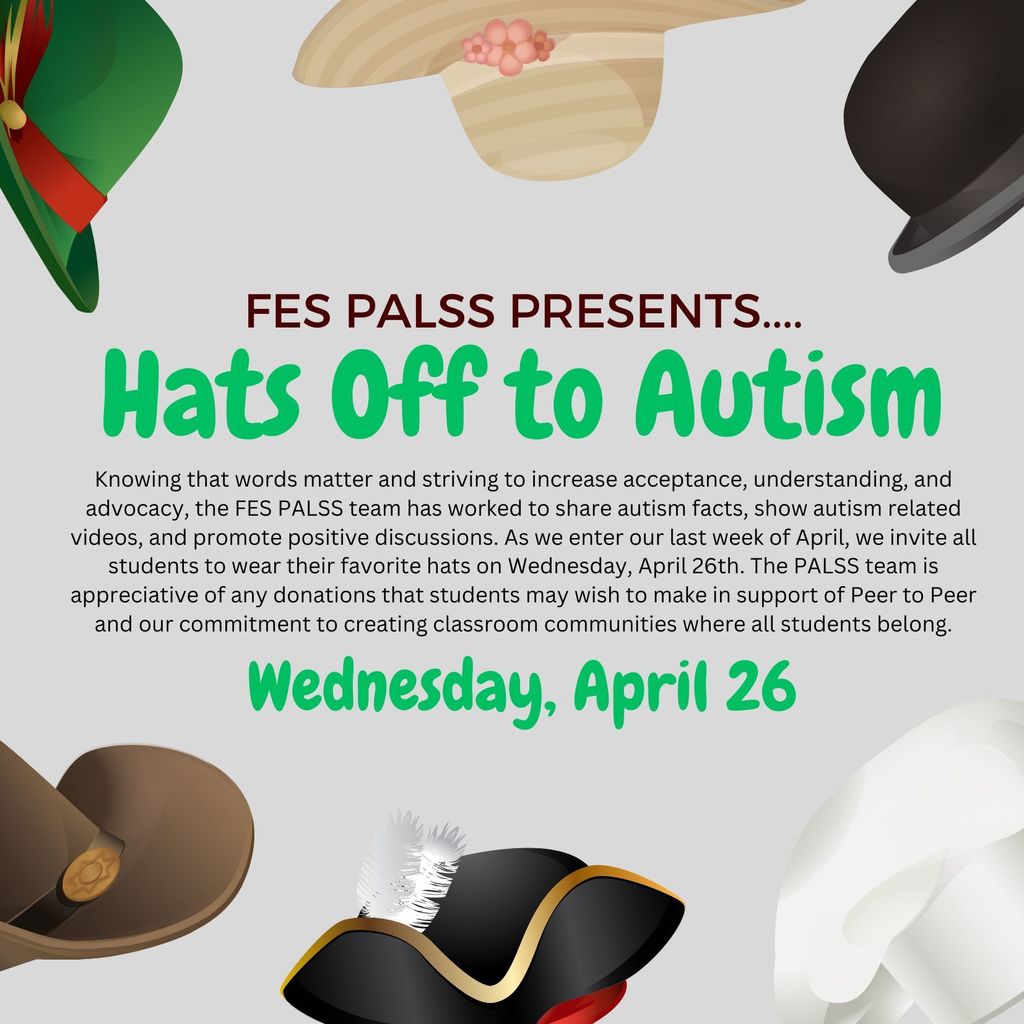 If you are near Buffalo Wild Wings on Tittabawassee Road in Saginaw today and are feeling hungry, make sure to show this ticket! 20% of your total bill will go back to our FES PALLS (Peers are Linked for Social Success) program. We appreciate your support!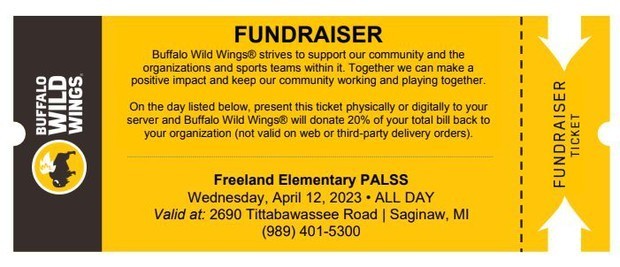 FES Families: Take a look at these fun events for the month! Tomorrow is Tie Die Day!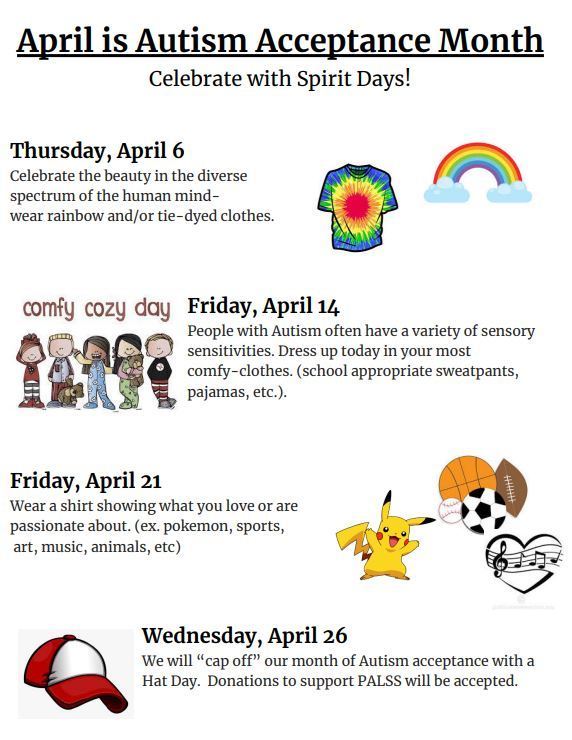 On Friday, our 5th graders got to spend some time in 2nd and 3rd grade classrooms as reading buddies to celebrate March is Reading Month. The 5th graders also cozied up with a good book! Such fun ways to celebrate reading!