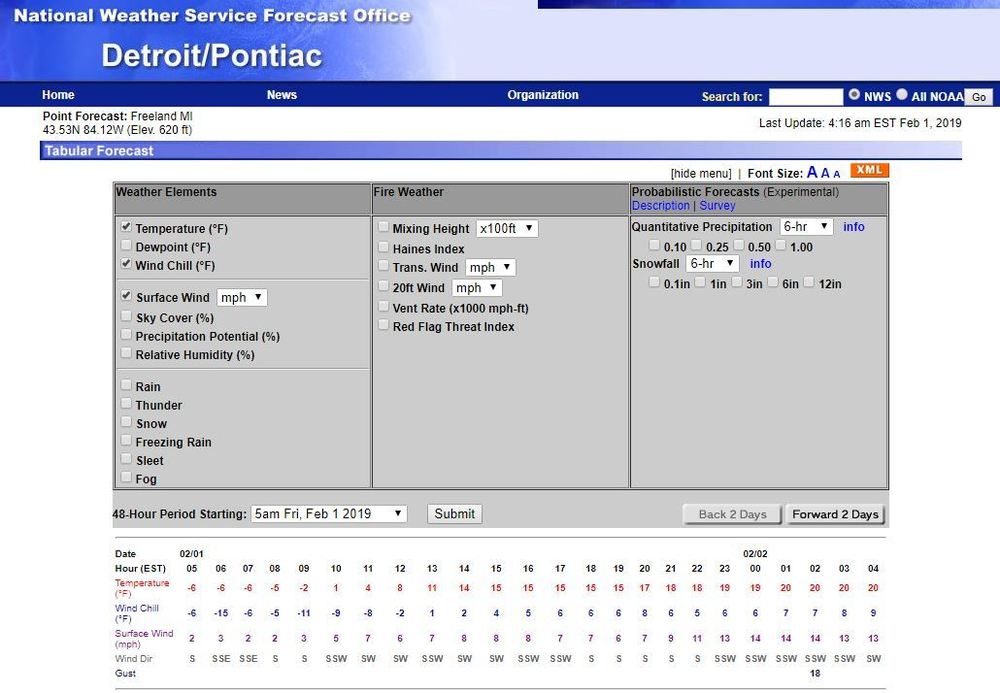 Cold Weather Cancellations
Matt Cairy
Friday, February 01, 2019
The Freeland Community School District believes that instructional days are important, secondary only to the safety of our students. We would never be in session when we believed we could not care for your children. On a day like today, when many schools are not in session, but Freeland is, we wanted to share some helpful things for you to know about temperature related closures:
Freeland Schools will always cancel during a Wind Chill Warning
Closures due to temperature are typically called the day of, due to forecasted temperatures varying from actual temperatures
Freeland seriously considers temperature closures at a sustained Wind Chill of -20, and has always closed at sustained Wind Chills of -25 or more
All decisions to close school due to temperature take into account other weather conditions
Freeland uses information from the National Weather Service (NOAA) https://www.noaa.gov/ as the guideline for temperature related decisions
I hope this helps you understand how decisions were made earlier this week, for today, and in the future. If you have any questions, please feel free to contact me at 989.695.5527 or at cairym@freelandschools.net.