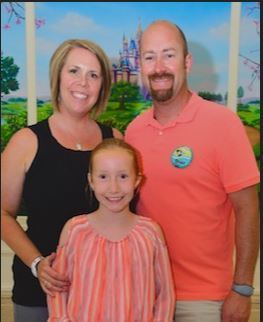 Staff Highlight
Stacey Criner
Tuesday, November 17, 2020
Freeland Community School District (FCSD) is proud to honor Mrs. Jamie Bain as our staff highlight this week. Mrs. Bain has been employed with FCSD for 17 years. She formerly taught in our Middle School as an ELA teacher. This year Mrs. Bain transitioned to her new role as K-5 Elementary Literacy Coach. Utilizing her Reading Specialist background, Mrs. Bain supports best practice instruction working with K-5 teachers and classrooms.
Mrs. Bain feels the most rewarding part of her position is being able to support teachers in any way possible to help students become life long readers and writers. She loves collaborating with the teachers and being able to learn from each other to meet the needs of all learners.
Mrs. Bain enjoys the amazing staff and students in Freeland. She feels blessed to be able to see all the amazing instruction happening in so many classrooms. Every day, she sees staff and students approaching their learning with open minds and open hearts.