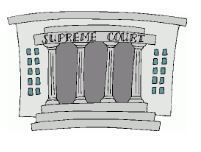 MI Supreme Court Ruling - Impact on Freeland Schools
Matt Cairy
Monday, October 05, 2020
On Friday, October 2, 2020, the Michigan Supreme Court ruled that Governor Whitmer did not have the authority to issue COVID-19 Executive Orders after April 30, 2020, under the Emergency Management Act. The Court also ruled that the Emergency Powers of the Governor Act is unconstitutional. The Governor has stated that the decision is not immediately effective and that all current Executive Orders could remain in place for at least 21 days. Members of the Legislature have suggested that the decision could have immediate effect. Action by a federal court could also impact the decision's effective date.
So, what does this mean for Freeland?
Until we receive clarity on this decision, the Freeland Community School District will continue to follow our COVID-19 Preparedness and Response Plan, Extended COVID-19 Learning Plan, and guidance from the Saginaw County Health Department. Please do not expect to see any adjustments to our plan in the immediate future, and know that we will actively communicate any changes to our parents, students, and community as they occur.
Matt Cairy, Superintendent
Freeland Community School District