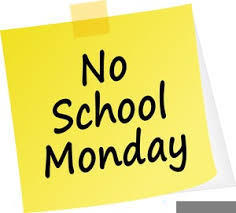 COVID-19 Update
Matt Cairy
Friday, March 13, 2020
March 13, 2020
Freeland Parent/Community Member -
Under order from Governor Whitmer, the Freeland Community School District will be closed Monday, March 16, and are scheduled to reopen on Monday, April 6, 2020.
This is an unprecedented action in the middle of a public health situation that is rapidly evolving. We will continue to update you as we get more information.
Below are some specifics that you may want to consider:
· Freeland expects, at this point, to resume school on Monday, April 6, 2020.
· If your child has medications at the school that they will need over the next three (3) weeks, please contact the school office so that we can work with you to have them picked up.
· As there will be extremely limited school access, we strongly recommend that all students take home belongings that they will need for the next three (3) weeks.
· We currently are not prepared to require our students to complete any kind of comprehensive online learning. However, we will communicate educational enrichment options you can provide to your child during this extended time period away from school. Current online and dual enrollment courses will continue and students will be responsible for their completion.
· All use of our buildings by outside organizations will be cancelled Monday, March 16 – Sunday, April 5, 2020.
· All Freeland Community School District events, including all FHS athletic practices, are cancelled until Monday, April 6, 2020.
Please look for further communications today as we will make certain to get you the information you need and assure that your questions are answered.
Thank you for your patience and understanding. You are appreciated.
Matt Cairy, Superintendent